Collage comes from the French meaning a glued work. Its origin within Western art is attributed to Picasso and Braque, to artworks from 1911 and 1912 that incorporated newspaper and pieces of chair caning into still life representations. As a distinctive part of modern art, a collage is a picture or design created by adhering flat elements such as newspaper, wallpaper, printed text and illustrations, photographs, cloth, string, etc., to a flat surface, when the result becomes three-dimensional, and might also be called a relief sculpture / construction / assemblage.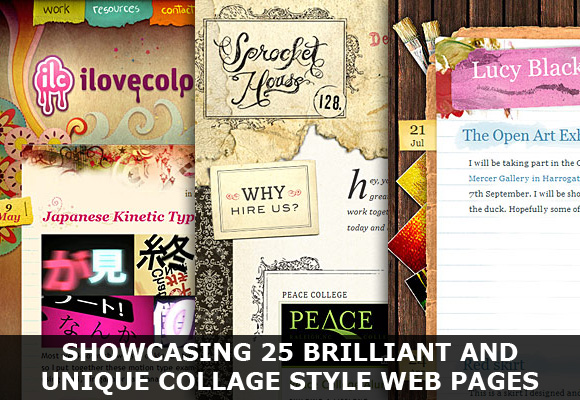 Most of the elements adhered in producing most collages are found or recycled materials. This process is widely used by not only artist in contemporary art but also by web designers today. Here are some finely picked web pages which have made used of collage as their theme.
The Good Little Company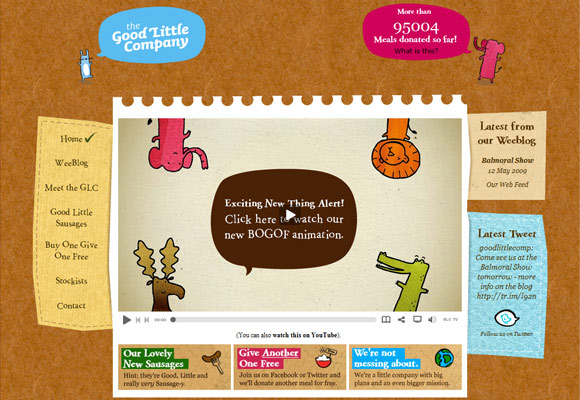 English Riviera International Comedy Film Festival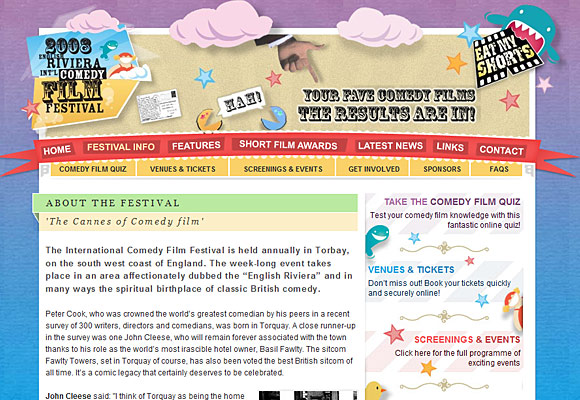 It is amazing how much art history has evolved and how it plays apart in the styles and concept in today's web design. So before you start picking up your pencil and sketch book, it would be good to do some research and put in some thoughts about the style or art movement that you will be focusing on. It would definitely make the concept more impactful.