WordPress is considered to be one Content Management System that will quickly push your blog into Google's SERP (Search Engine Result Pages) but reaching to the top is a totally different story. Webmasters have always been in search of the Holy Grail for SEO and the quest (just like the real Holy Grail) will never end due to the presence of the search engine giant Google.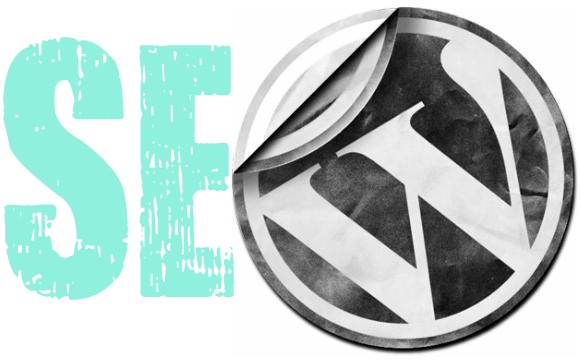 Google has smartly been sitting on the head of webmasters who have tried to trick the complex algorithms that are the backbone of Google's system. We (the webmasters) come up with one way to push our pages on the top of Google's SERP and Google kicks it out if it isn't worth the heroics. Websites need Google's blessings in order to survive the competitive virtual world and this article will give you some insight into how to do that. Google loves honesty and I will teach you how to be "smartly" honest in order to beat the other (not so smart but honest) competition.
SEO Methods
Stark Reality
Search Engine Optimization is an agile concept with no ends. It is an unending ocean of experiments that will require more than just one lifetime to try. This is when one must understand that patience is the key to success. I know the drill so I won't hesitate to confess the same with my readers:
It will take time before you are able to correlate every tip of this article. Bookmark it and do your experiments with SEO while you refer to this post. I promise positive results!
SEO on the whole for every blog post is more important than individual pointers. It is the balance and quality that matters so please don't overdo it.
Use our Guide to Keyword Research in order to find the best possible keywords for your niche and your blog (I will use keyword as reference example throughout this article.)
Permalinks First
Before we dive into our post content and start sprucing it for traffic, let us start with the link that will be listed in Google's search results – the permalinks. I guess we already know that WordPress offers four default permalink structures and lets the webmaster try a custom permalink structure on his own. I usually suggest the below permalink structure as it has plenty of room for SEO:

/%category%/%postname%/

Note: This should be done on a new blog. If you perform this change on an old blog with lots of posts then their URL will change to your new custom permalink and Google will return a 404 not found error. Not good from SEO perspectives. If you are adamant about changing the permalink structure for a huge blog then use the Redirection plugin that will help you automatically add a 301 redirection when a post's URL changes. No SEO losses now!
Post URL
Although you can argue that permalinks and post URLs are the same, actually they are quite different. You change the default permalink structure above but you haven't yet optimized the post URL that is auto-generated after you create your Blog Post Title. It is important that you optimize this URL as per the guidelines below:
Avoid using stop-words like a, an, the, if etc. These words do not help in terms of SEO and use valuable space in your URL.
Try and keep the URL short. Search engines will cover a part of the URL in their results henceforth it needs to be short.
Use your keyword once in the URL itself.

Post Title
The Post Title is found in two places – within the webpage (location 1 in image below) and in the title bar of your browser (location 2 in image below).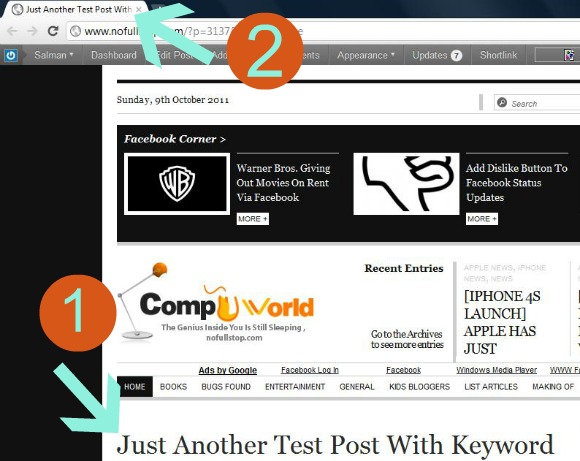 Let me concentrate on location 2 of your post title first. The content of the post title depends on the theme that you are using. Some of the not-so-optimized WordPress themes have the post title in the format given below:
Blog Name | Post Title
And other WordPress themes might have the post title in the format given below:
Post Title | Blog Name
The latter format is what works best with SEO. If your theme is using the first format then I will suggest you install All in One SEO Pack WordPress plugin. This plugin helps you make the requisite changes.
WARNING: I have faced this twice so I want you to be completely aware of this. If you are using Thesis Framework or any other similar framework on your WordPress installation then it is suggested that you check the features of your framework. Most of the time these frameworks have their own in-built SEO optimization features. Using another SEO plugin to perform the same task might result in a mess up which might kill your rankings. Be warned!

Once you install All in One SEO Pack plugin then while creating new post you will see the above options in the same "Create New Post" page. Scroll down and you should see something like the image above. I will list down what you should include in every position as per the above images:
This is the title of your post which is read by your visitor when they visit your post. It must include the keyword once and should be catchy enough so that they stay gripped on your page.
This is the title that shows on title bar of your browser. As explained already, it must be in the format "Title | Blog Name".
Here comes the exciting part. This title is what shows up in Google SERP when your blog shows up on a particular search result page. Google (and most of the other existing search engines) have a character limit of around 60 for titles. So, you must use a concise title in this section. Remember, it won't show up in your post page. It will show up only in the SERP (which is where SEO begins.) Also, remember to include the keyword in it once.
This should be obvious. The short description that shows in SERP is what goes here. Include the keyword here too.
Keywords! Include the major keyword here and push in some extra related keywords. Use our Guide to Keyword Research in order to search for related keywords.
Include an image
This is important. Google gives importance to the aesthetic looks of a post along with rich text. This is where an image presence becomes very important. Don't get me wrong. I don't mean that Google looks at the beauty of a post but it does care about the completeness of an article. An image makes a lot of difference to a post.
Once you upload an image in your post then you will see the option to leave Title and Alternate Text:
Title – This is where you can insert descriptive text related to your image. Remember to include the keyword in this text.
Alternate Text – This should be kept short and precise. Remember to include the keyword at the beginning of this text.
Note: Make sure that the name of the image is the keyword itself. If you plan to use multiple images then name them as keyword-1.jpg, keyword-2.jpg and so on…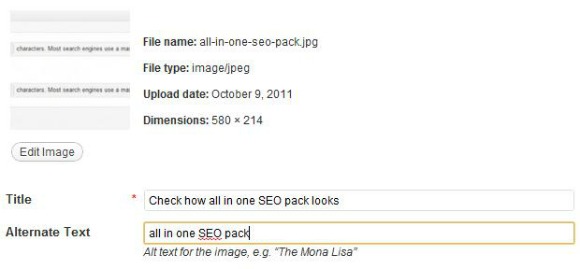 Usage of H1, H2, H3
H1 is an HTML tag which stands for "Header 1". It is also called the "Primary Header". Similarly, H2 stands for "Secondary Header" and it goes down in similar fashion till H6.
I don't have written proof for this but I am quite sure that the content in the H1 tag and your post title must match. Usually a post title in any WordPress theme is H1 so if you are using a title for your post (which you obviously do) then you have already used the H1 tag once. And it has the keyword too as I did ask you to use the keyword once in your title. Remember that, eh?
Usually a post has to have sub-heading (if it is lengthy enough to include one.) Henceforth, put all sub-headings within H2 tags. The question might arise that should we be using keywords in H2 Tags? Well, you should but never overdo it. Google is one smart algorithm to play with.
H3 tag and others are left for you to try. Use them wherever possible and include keywords in them but never, I mean it, never overdo it. Nobody wants to be penalized, right?
Linking
There are two types of linking that you can do in your post. Firstly, you must take care of internal linking and then some external linking too. Remember to use the keyword as anchor text in both cases. Some points to note will be:
The content you link to must be relevant. Using anchor text "cement" to link to a post on "iPhone" will make no sense to your visitors or to search engines.
Always fill in the Title field of the link. This must include the keyword for SEO purposes.
The Content …
Content is king! We all know it how important it is to have good content or otherwise all SEO tactics can prove to be futile. Here are few quick tips for your content:
Use the keyword once in the first sentence of your content.
Use the keyword once in the last sentence of your content.
Make the keyword bold once in the content.
Put the keyword in italics once in the content.
Underline the keyword once in your content.
WARNING: Never overdo it. Your keyword density must be around 2-3%. So, if you feel like it is being over stuffed then either remove some keywords or include more text in your post. Avoid any form of nonsense.
Wrapping up with few tidbits
We are almost through but sometimes a few small pointers can make a lot of difference. Let me list them down:
Optimize "Read More" text to something more interesting. It does help!
Optimize "leave a comment" text to something else. You got to force them to leave a comment. You can, right?
Optimize "Submit Comment" text on a button to something different.
Instead of a text based logo I would suggest that you use an image logo. Usually a text logo is placed within the H1 tag in your theme and this might collide with the H1 of the post title. An image based logo will help in such cases.
Conclusion
This was just the beginning. One can do a lot to optimize a WordPress blog in terms of traffic. With time, I will reveal more secrets! Let me know what you are doing on your part for SEO.