Many clients and individuals have preconceived notions about web developers and designers. Some stereotypes have a basis in fact, while others are simply anomalies and are untrue. For example, people often think of web developers and designers as geeky, programmer-types who work in solitude until the wee hours of the morning.
Many web designers and developers are technically inclined and many do work on projects that require long, strange hours. However, not all web designers and developers are technical wizards with no social life.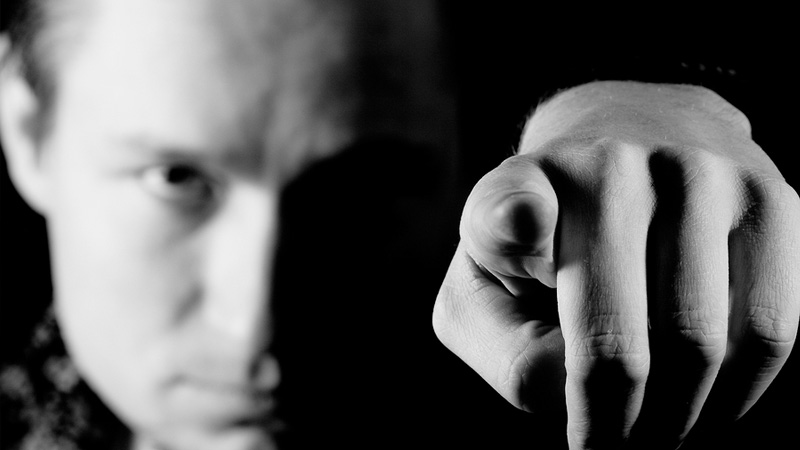 Image credit: Bigstockphoto
Some stereotypes are more detrimental than others. Some unfounded stereotypes may actually get in the way of business productivity because of prejudiced notions about particular groups of web designers and developers.
Businesses may forgo a certain group of individuals due to racial and cultural stereotypes. Some stereotypes hinder great web developers and designers in their efforts to obtain work, particularly from big companies. Stereotypes are at least responsible, in part, for slowing the growth and fault finding of the web development industry.
"Once you label me you negate me." ― Søren Kierkegaard
Stereotyping in the Web Design and Development Industry
Some of the most prevalent stereotypes of web developers and designers may include:
1. Offshore web designers and developers produce shoddy work and are basically cheap labor
Undoubtedly, some offshore web designers and developers have produced less than stellar work in the past. Plenty of other web developers and designers have also contributed their share of shoddy work.
However, developers and designers in India or other countries may be just as talented as the best U.S. designers and developers. Because of the drastic difference in the cost of labor between the U.S. and many other countries, foreign web developers and designers often work for lower rates than programmers in the U.S.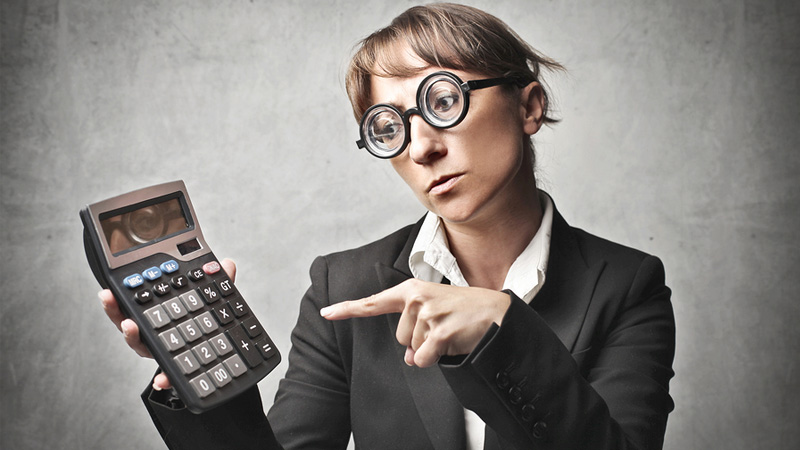 Image credit: Bigstockphoto
Selecting a developer or designer based solely on their experience and skills, and not based on bias and prejudice, is the best way for companies to obtain the best work at the best rate. Businesses must be willing to honestly evaluate candidates' skill levels, regardless of their culture or country of origin.
2. Expensive cannot be poor work
One common myth is that the more a company pays for web development or design, the better the work will be. Work that is very expensive may be very shoddy, as well. The converse is also true. A talented developer may charge a low rate, but produce outstanding work. The rates charged by the web developer or designer is generally a poor predictor of the quality of work that will be delivered.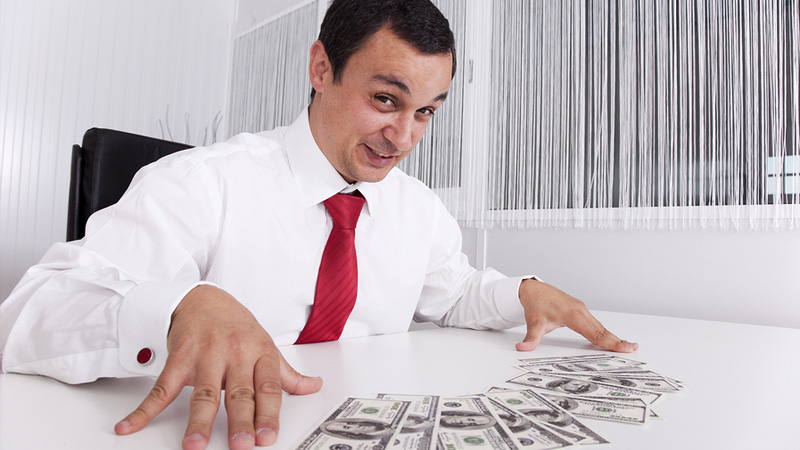 Image credit: Bigstockphoto
The best way to judge the quality of work produced by a web developer or designer is to see and verify past work that the programmer has produced for clients. If the programmer has a history of producing quality work, he or she will most likely produce quality work for you, regardless of the rate they charge.
Most designers will fight their stand as you can only choose two between: cheap, fast and quality work. If you want quality work fast, it will not be cheap, if you want fast work cheap, it will not be quality, and if you want quality work cheap, it will not be fast.
3. All web developers or designers of a particular ethnicity are inherently scam artists and cons
As the saying goes, "One bad apple can spoil the whole bunch." Because many email scams and Internet cons have originated in African or Asian countries, web developers from those continents often get a bad rap.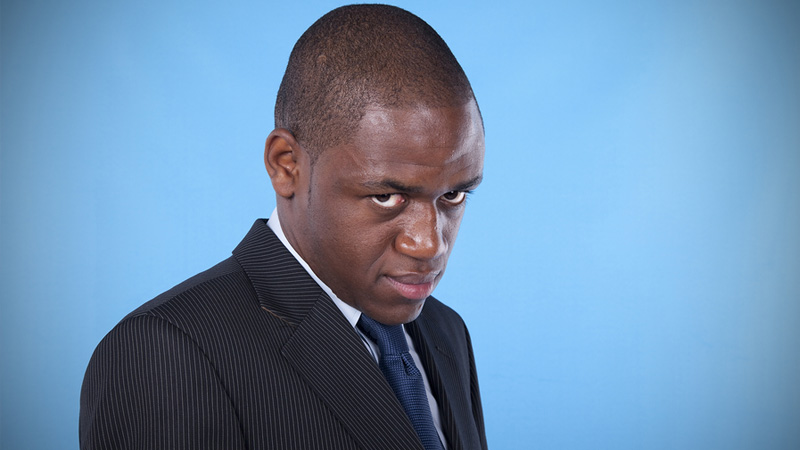 Image credit: Bigstockphoto
Plenty of decent, well-qualified African and Asian web developers and designers are available to provide high quality work for clients. Don't allow a perception that all African or Asian web developers and designers must be dishonest. This perception is not true.
4. Female web designers and developers are less skilled than males
Stereotypes have emerged from gender roles that presume that males are more technically inclined than females. Some people believe that females can only be talented in the design fields. This misconception has emerged in part because web development is a male-dominated field.
However, a female web developer can be just as talented and skilled as a male developer. A male developer may be able to create exceptional web design, as well.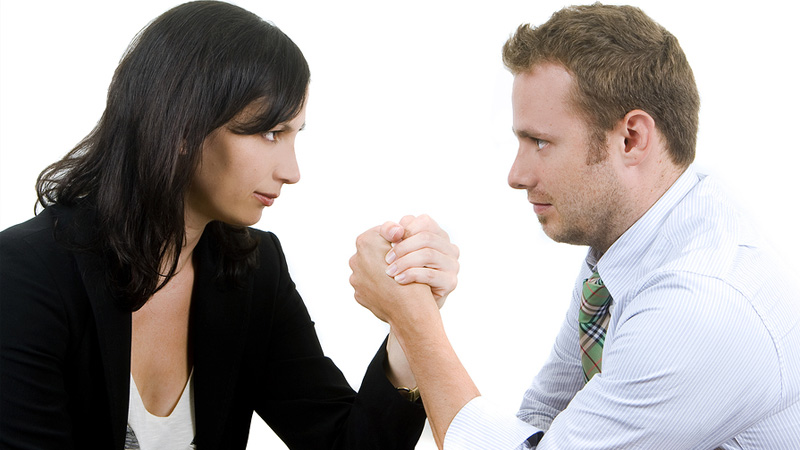 Image credit: Bigstockphoto
Designer and developer Faruk Ateş talk about how sexism is hurting our industry in more significant ways than most people realize. The writer also explains what it's all about and what we can do to address this issue.
5. Freelance web developers and designers are less skilled than those who work for large companies
This stereotype assumes that all great web developers and designers are employed by large companies. In fact, many freelance developers and designers are as talented, if not more talented, than their employed counterparts.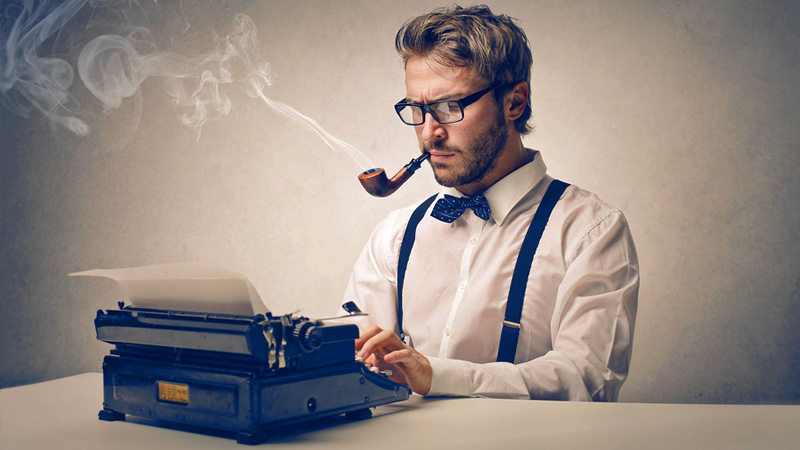 Image credit: Bigstockphoto
Many companies have had bad experiences with freelance developers and designers. However, take note that many companies have also had problems with the work of large development companies, too. Whether a designer or developer is a freelancer has no bearing on the quality of work that they deliver.
6. Older developers and designers are less skilled than younger web professionals
This stereotype comes about because many people believe that older individuals are not able to grasp technical concepts and learn new programming languages or keep up with the latest design or development trends. This is untrue, as many web developers have been programming for clients since the mid 1990s. These developers are obviously more experienced and skilled at web development than the young adult who just graduated with their Bachelors degree in Computer Science.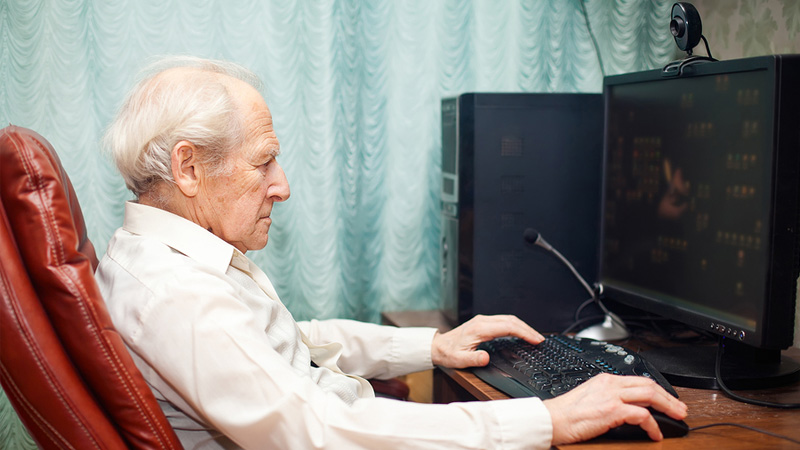 Image credit: Bigstockphoto
Age must not be used as a way to determine whether a web designer or developer will produce good work. Whereas for very young designers or developers, many clients feel that they should charge less or even work for free due to their inexperience however their rate could match up to any professional individual in accordance with their work rather than age.
7. Web developers and designers do not keep up their appearance
Though to some degree, this stereotype may be true for some developers and designers, one must ask which is most important: The way the developer looks or the quality of work that they deliver. The best web developer or designer may not have the best social skills or keep up with personal hygiene all that well, but if you are concerned with getting the best work for the best price, the individual's appearance should be of little concern.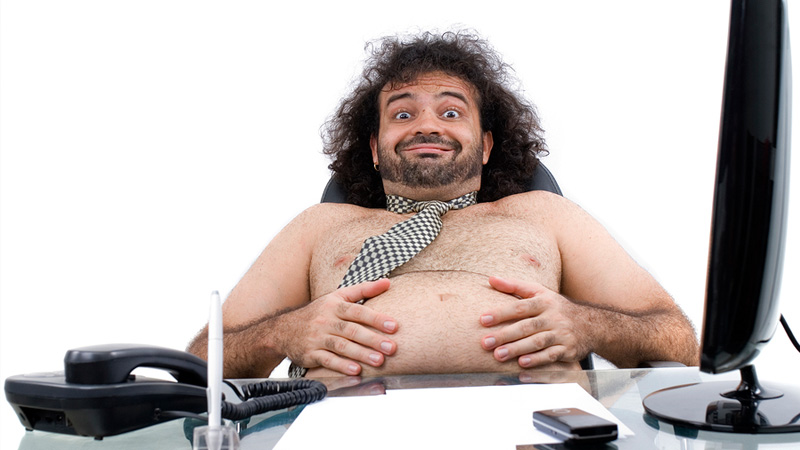 Image credit: Bigstockphoto
We often picture a slim white guy who love wearing tight jeans, a coffee addict, music lover with a stylish hair and an absolute apple fanatic as the prototypical "designer" despite the fact that programming skills have absolutely nothing to do with gender, hair, hygiene or weight. But every time we depict a designer as being that, it sends the message that it's a role model in order to be a great designer, which deters anyone who isn't, cannot be or does not want to be like that.
Selecting a Quality Web Developer or Designer
When clients select a web designer or developer, the choice should be made solely on the development and design skills of the individual. Country of origin, gender, race, ethnicity or culture should not be a factor. Granted, some barriers exist when working with a multicultural staff. The most prominent barrier can be language. The developer and client must speak a common language to convey the objectives of the project at hand.
With common language, cultural differences may be easily overcome. In the process, the field of web development grows as more designers and developers are provided with opportunities for work. Evaluate the developer or designer based on the quality of their work and not based on errant stereotypes. Open doors for global developers and designers to find opportunities and prove their skills.
Clients seeking to hire web developers or designers should never assume that because a developer or designer is from a particular culture, that they are particularly talented or unskilled at any task. Competent web designers and developers hail from every corner of the World. The Web Development Cost and Rate Comparison post by Bernard Kohan provides a summary of the types of web development and design companies that are available, as well as the range of rates for each type of company. Companies generally choose the type of web development or design company based on the project budget.
"Stereotypes are devices for saving a biased person the trouble of learning"
How Developers and Designers Can Combat Stereotyping
Developers and designers can do their part to fight stereotyping, as well as protecting themselves. Developers and designers must always provide the highest quality of work for each and every client. Developers and designers should have credible portfolios demonstrating past work and listing past clients. The best predictor of future quality work is past quality work.
Show potential clients your best work and always work to produce your best. You will always have a variety of client projects to display if you always produce top quality work. You can also display your best photograph or include design or development techniques into your portfolio to project your confidence and creativity.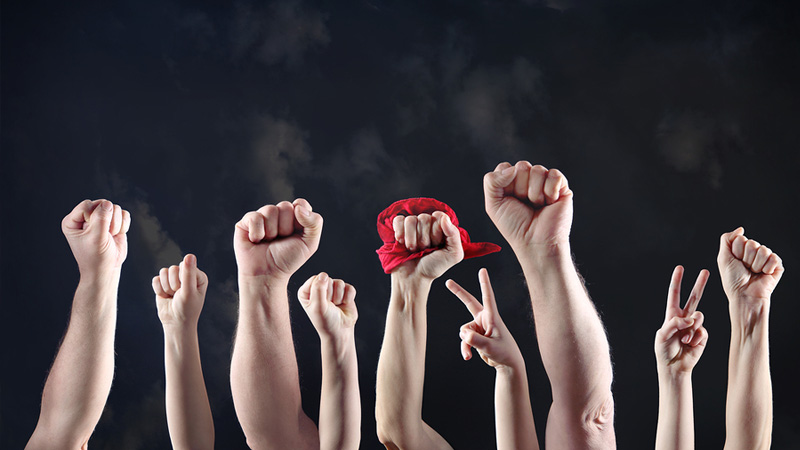 Image credit: Bigstockphoto
When developers and designers produce quality work over time, they build credibility with current and future clients.
Satisfied clients will share their experiences with friends, family and colleagues. Develop the reputation of always doing the job right the first time. Go the extra mile to ensure 100 percent customer satisfaction with every deserving client, on every project. Quality work will be noticed. Be willing to forge your own way and create a name for yourself with excellent work and outstanding customer service.
When developers and designers are just getting started and do not yet have a portfolio of projects to display, one option is to create a series of personal projects that showcase development skills and creative design.
Consider guest blogging for popular web design and development blogs. Submit articles to popular technical e-zines. Create and post tutorials of interest to other designers and developers on your own portfolio site. As you gain new clients, you can replace your personal work with completed, paid projects.
Finally, maintain excellent personal hygiene and grooming whenever you have contact with any potential customer. Even if video conferencing over Skype, be sure to look your best and demonstrate grace and poise.
"Don't judge a book by its cover" – American Proverb
Conclusion
The structural inequalities in our society are so complex that they are under constant debate and scrutiny. Even just within the confines of our industry, we may never attain the idealistic meritocracy we claim to crave.
This is an ongoing issue and everyone should do their part by acknowledging and understand the problem and implementing the proposed solutions to it. We must exhibit great inclusivity within our niche to serve everyone anywhere effectively.
Looking beyond stereotypes will enlarge the pool of potential web development candidates. Evaluating the work of the individual without viewing the individual through the lens of a stereotyped perception is the way businesses must handle procuring web developers and designers.
Enlarging the pool of potential candidates by providing opportunities for those who could be overlooked due to stereotypes is one-way businesses can cost effectively meet their web development goals.
Are you a web developer or designer who has had experiences with stereotyping? Do you believe you did not get a contract or project because the client stereotyped you in some way?
How did you handle the situation? Please share your experiences and opinions on this topic.