The use of imagery for websites is a great way of feeding your users with information, allowing them to visualize the scenario which sometimes words can't describe. These images should be impactful, uncluttered, appropriately sized and elicit desired emotional impact. Great images makes a great deal of difference as it confirms that what you are selling is real.
Photos that illustrate the benefits of the subject, prompt users to click on further to discover your site leading to an increase of conversions. This post covers how to make images work for you, how to choose an appropriate image and some hand picked stock photography sites around the web.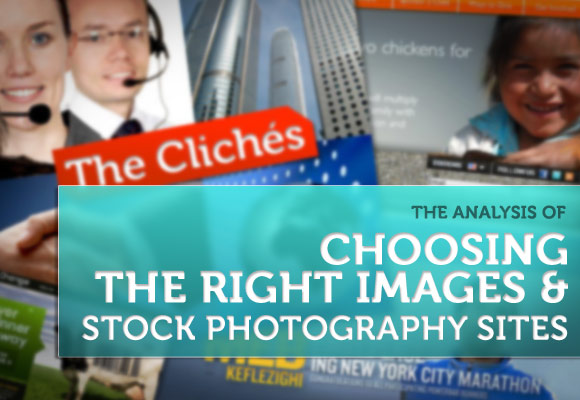 Purchasing images through Stock Photography
There are times when hiring a photographer may get a little too costly, so you could use Stock imagery which saves you lots of time and effort, and they are very affordable too. Choosing stock imagery can get a little tricky for first timers, because it may not fit into the context of the site just by looking at it. Consider to download the image (with watermark) first, and work the image around your mock up and see how it can be adjusted to fit its context.
When selecting a great photo, look for:
Subject is immediately recognizable
Relevance
Quality
In focus
Well lit
Good proportions
Vivid colors
Never Use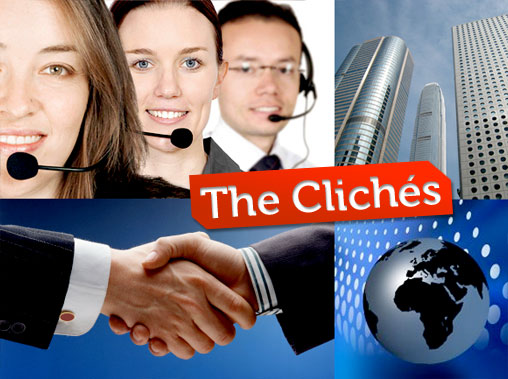 Image credit: sxc.hu
Cliché stock images. They are all over the web and everyone has seen them. Even though pictures speak a thousand words, such images tells nothing about the personality of the company. We should not be lazy and plaster cliche stock images on a website. These images will eventually bring the value of the site down and may even portray a negative image to viewers. Always put yourself in your customer's shoes, and get constructive feedback from them so that you know if that image works.
Study the brand and image of the company
Studying the brand of the company is crucial because it gives you a goal in mind when searching for that particular image that suits the look and feel and overall treatment of the brand. This is also help you to be consistent in your choices. Understanding the brand aids you to make unique choices of images, that will engage people and creating a lasting impression of the brand associated with the product or service.
Hire a Photographer
Time to time, you may have received images from your clients that are unprofessionally taken due to the limited resources. That  is very common and a problem faced by many designers. You may offer your photography services to them or suggest to hire a professional photographer to get exactly what they want.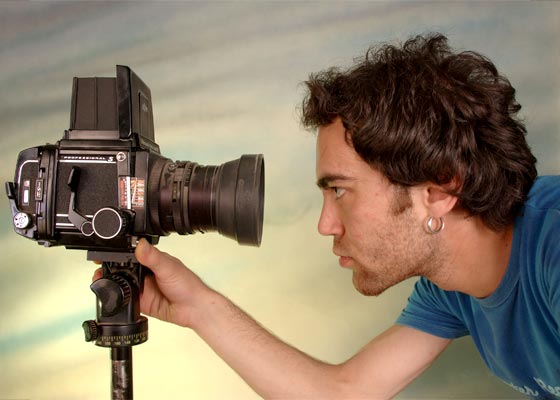 Image credit: sxc.hu
Advantages of hiring a professional photographer:
You can art direct the shot, and get the most desired shot suitable for the website's design.
Develop a good-long term relationship
Have the images kept in your 'stock images' folder, you never know when you need them again.
Showcase of Websites that use Photos Effectively
World Vision
World Vision is a great example of a picture tells a thousand words. The images in the site are matched appropriately with clever copy writing. They are also carefully chosen to match the titles of sub-headers. This is a perfect example of using photos effectively for a website.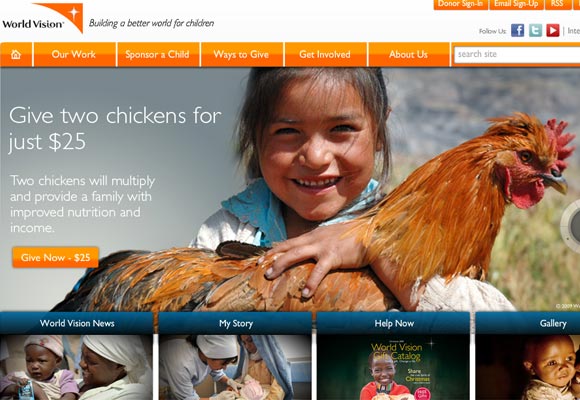 Rainbow Cleaners
Stock images can also enhanced digitally and be collaged with other graphics. Rainbow Cleaners is one site that cleverly seams both together flawlessly.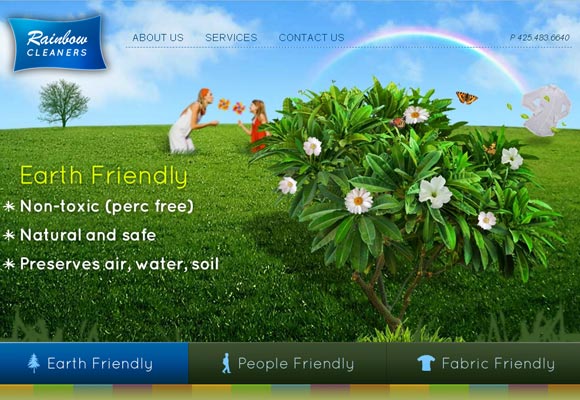 Coke USA
On a lighter side, Coke's images are mostly fun. Lifestyle images of human found in the site comes with a smile and the choice of colors of graphics used are rich in color. This makes the whole brand playful and enjoyable.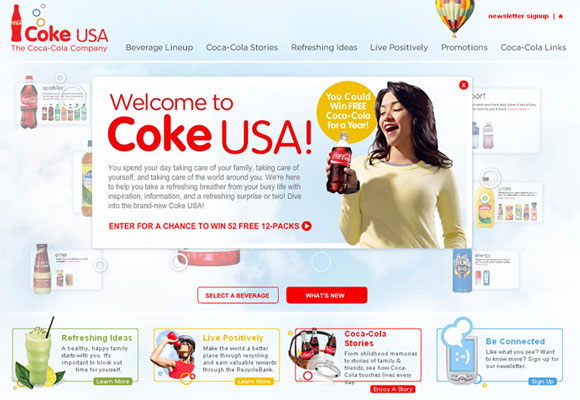 Adidas
Adidas homepage uses lots of high energy and masculine images to portray the different types of sports shoes it caters. All pictures are taken professionally, and digitally enhanced evenly to match the brand of Adidas.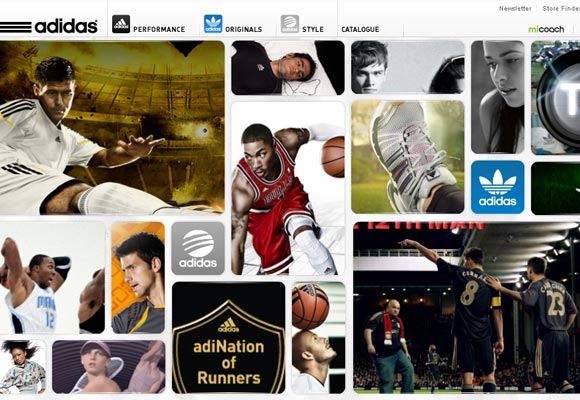 All About Birds
Macro images of birds are used to capture the attention of visitors. Visitors would be engrossed by the details of the feathers of the bird and the environment. These beautiful images of birds are coupled together with interesting taglines and copy writing.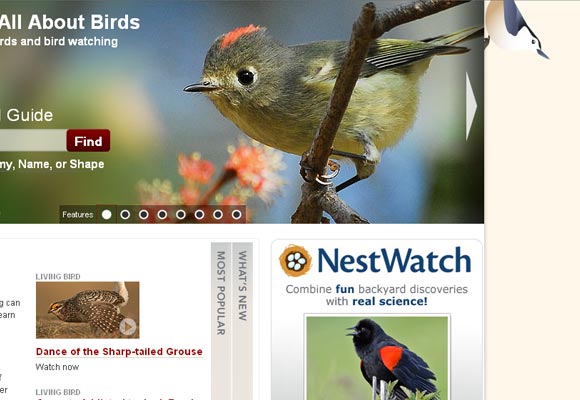 Power Bar
The focal point of the Power Bar site, an image of a man running. Pairing images with well designed typography is a great way to further enhance the look and feel of the site.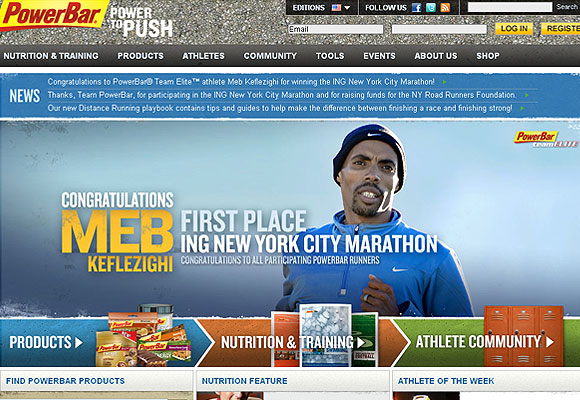 Original Source
Similar to Rainbow Cleaners, Original Source flash site is collaged with different images and graphics. This shows that there are many ways that you could manipulate a stock image, they do not have to be used in its original state.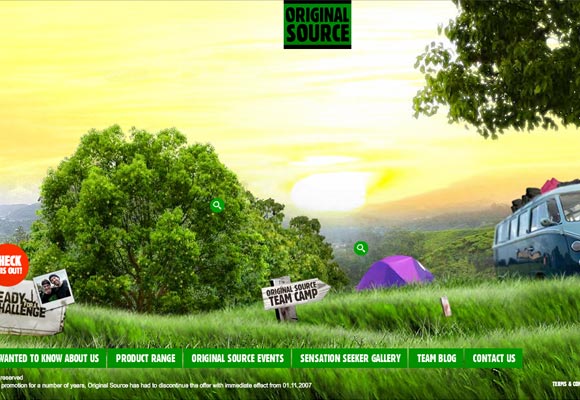 Hungry For Change
Hungry For Change shows an image of a cow with a bar code graphic on its body. We like how this image is manipulated cleverly to send a strong message out to users just by looking at the visual.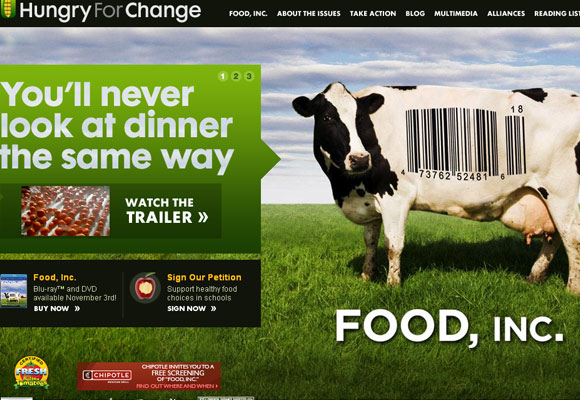 Cupcake Carousel
Images of the cupcakes in Cupcake Carousel, are taken with a clean and white background, keeping the the cupcakes in focus. It is very important that the cupcakes are taken in a well lit environment as it shows the clarity of the texture of the cupcakes.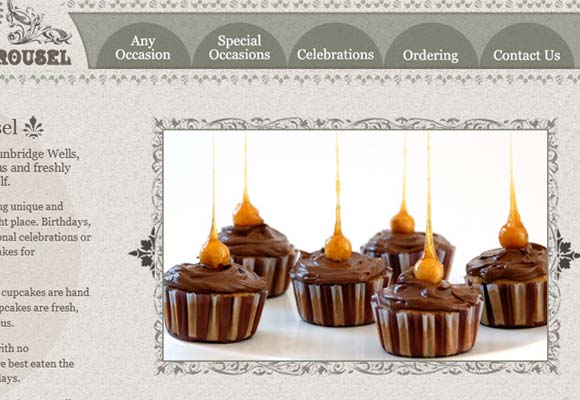 Salomon Racing
Similar to Adidas site above, Salomon focused on used high energy images. Most of the images are male who have the look of 'victory' on their faces. This suits very well with the theme of the Salomon Racing site.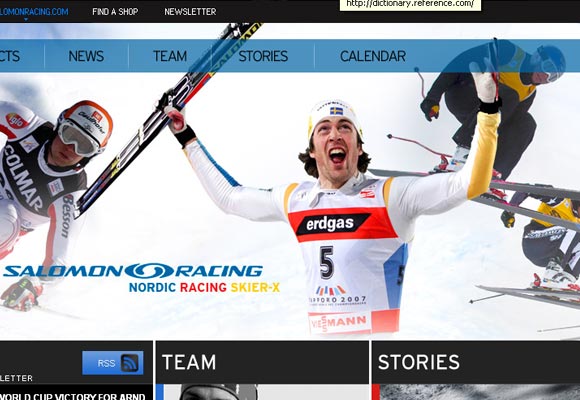 Stock Photography Websites
Getty Images
As a leading creator and distributor of still imagery, footage, music and other premium content, Getty's goal is to inspire communicators – and give them the tools to create inspiring work of their own. They offer the industry's best and broadest collections of imagery and footage – including award-winning news, sport and entertainment content, plus rare and contemporary archival imagery. Their music collection provides a wide range of pre-cleared tracks from independent artists, chart-topping acts and popular soundtracks.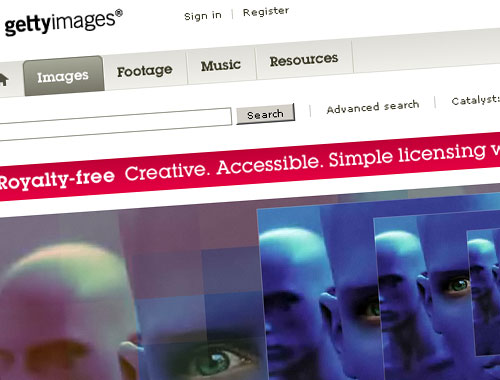 Dreamstime is one of the world leaders in stock photography and a reliable supplier of high quality digital images at affordable prices. Online since 2000 as a Royalty-Free stock photography website, Dreamstime has evolved into a powerful and active community-based site.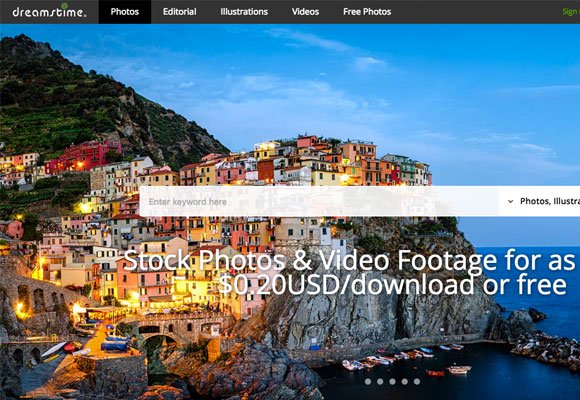 iStock Photo
iStockphoto is the internet's original member-generated image and design community. Get easy, affordable inspiration with millions of safe, royalty-free photographs, vector illustrations, video footage, audio tracks and Flash files.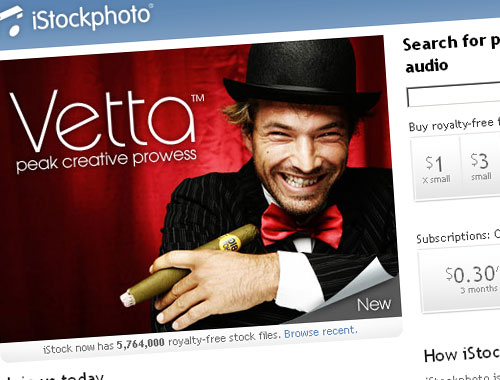 Veer
Veer provides visual elements for use in professional creative work, such as graphic design, motion design, advertising and film making. Their products include stock photography, illustration, typefaces, and unique merchandise. Products are showcased in their regularly published Veer Visual Elements catalog and other promotional pieces.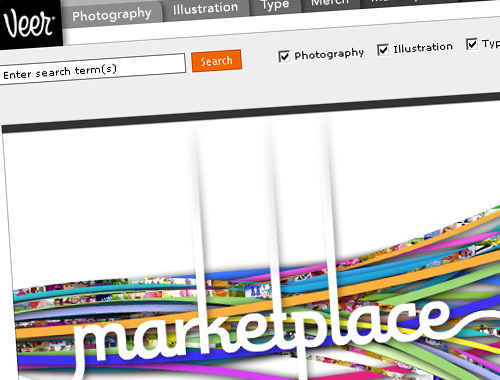 Shutterstock Images
Shutterstock is the largest subscription-based stock photo agency in the world. Thousands of photographs, illustrations, and vectors are added to their outstanding collection of premium, royalty-free images.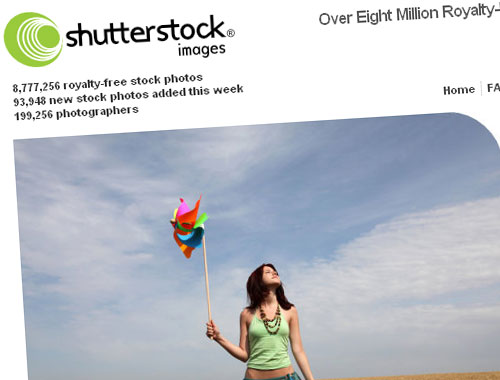 Flickr
Flickr – almost certainly the best online photo management and sharing application in the world – has two main goals: They want to help people make their content available to the people who matter to them and to enable new ways of organizing photos and video. However, if you were to use any of the images, do read the Community Guidelines and give credit to the artist.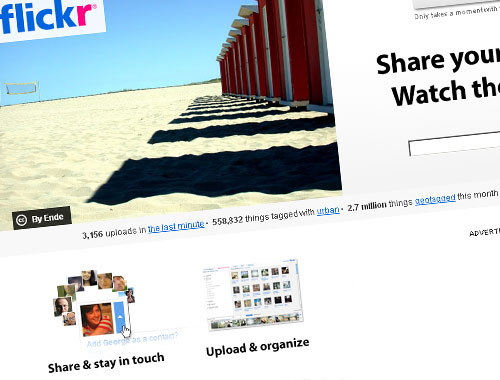 Photo Library
The Photolibrary Group represents the world's leading stock brands and the finest photographers from around the world, to bring memorable, workable content to the creative communities in Europe, America, Asia and The Pacific. They provide customers with access to over 5 million images and thousands of hours of footage and full composition music.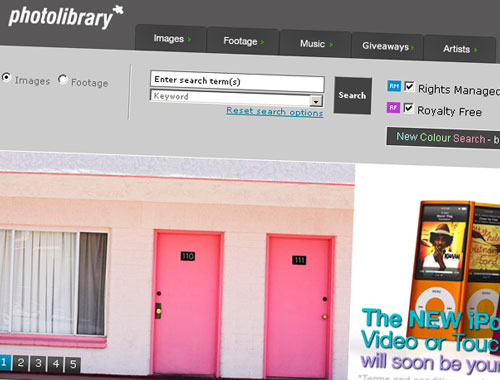 Fotosearch
Publitek, Inc.'s sister division, Publishing Perfection, was founded in 1987, when electronic publishing was still in its infancy. Publishing Perfection began providing graphics tools such as laser printers, image scanners, and page layout software, to fill a niche for customers looking for specialized tools and content for graphic design and publishing.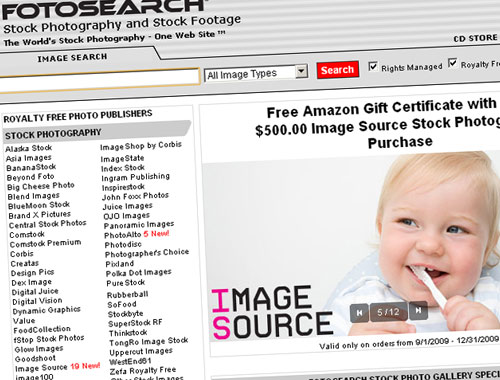 Alamy
Alamy is one of the largest and most comprehensive online collection of commercial photography in the world. Established in 1999, they have pioneered the concept of an unedited collection and today they offer millions of images from thousands of photographers and photo agencies worldwide.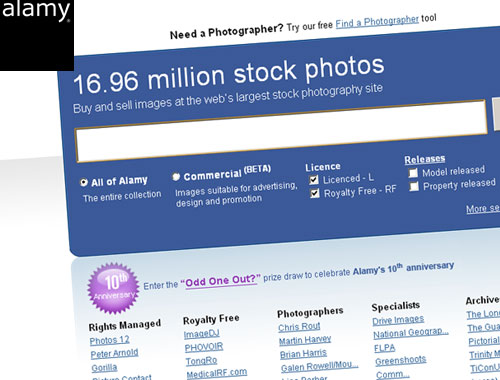 Reflex Stock
Reflex Stock is operated by a team of dedicated professionals and stock industry veterans. They are a fast growing and dynamic organisation. They will present to you the new, the fab, the funky, the exhilarating and by doing so make your job easier and more rewarding. They will strive to provide you with the best images, at the best price, in the best possible way.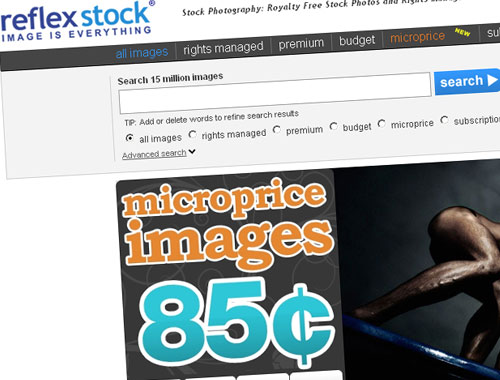 Stock Vault
Stockvault.net is a stock photo sharing website where photographers, designers and students can share their photographs and images with each other. Stockvault's sole purpose is to collect and archive medium and high resolution photographs that designers and students can share and use for personal and non-commercial designs.