There are hundreds of online comic sites, but very few are specifically targeted at the web technology industry, so we have found 13 of the best that you can subscribe to either via email or RSS feed to give you a daily dose of laughter about your own industry. As we know, the funniest things in this world are, generally speaking, the things that actually happen – only funny in retrospect, of course, highly frustrating and annoying at the time, and many of these cartoons and comics show the funny side of such situations.

The Best Online Web Tech Comics
PC Weenies
The PC Weenies have appeared online since 1998. The primary audience for this 3-times-a-week comic are technology enthusiasts, engineers, systems administrators and software developers. You can subscribe to get each comic delivered to your inbox.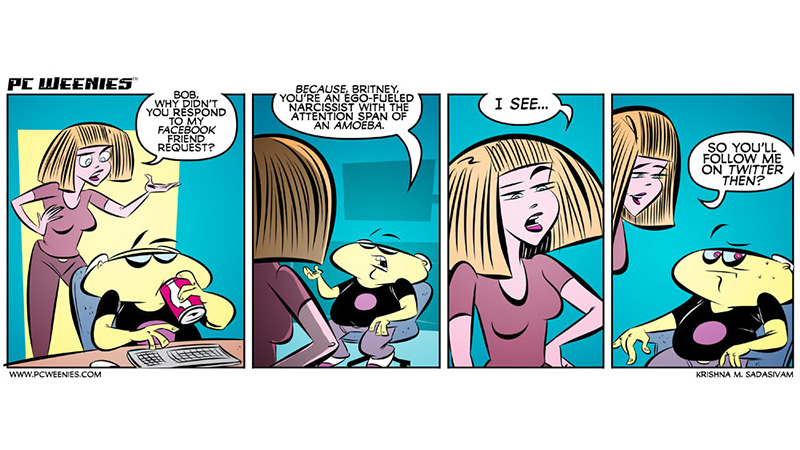 Joy of Tech
Joy of Tech is produced by Geek Culture, and they put out about 14 cartoons each month. You can subscribe to the RSS feed to keep up to date. At the time of writing their cartoons are being published on their account at Taptastic http://tapastic.com/series/288 , but archives can still be found on their own site.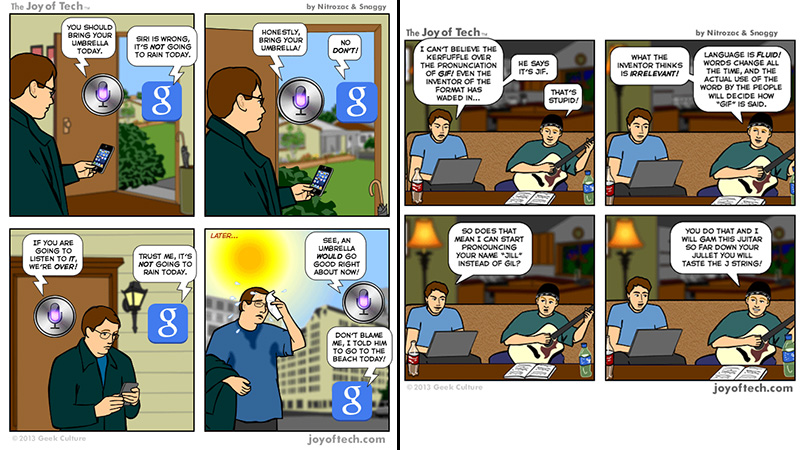 My Extra Life
This site contains fewer cartoons than most of the others in this list. Created and produced by Scott Johnson, they are more a collection of one man's thoughts than anything else. But definitely worth a mention in this compilation.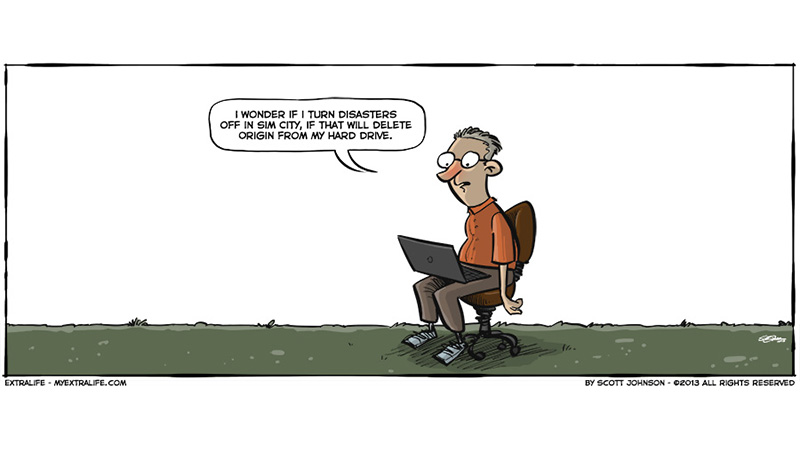 Dilbert
Dilbert is probably one of the best known tech comic strips. With a daily offering from the Dilbert creator, Scott Adams, you can sign up to receive the cartoons via email.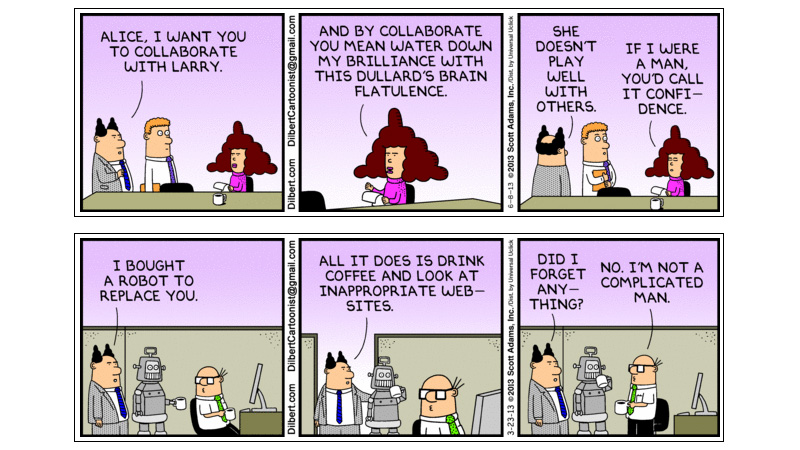 Penny Arcade
As the name would suggest, Penny Arcade is a collection of cartoon strips based on gaming, but nonetheless techie. For many of the cartoons in their archive you have to have some idea of the current games that are trending.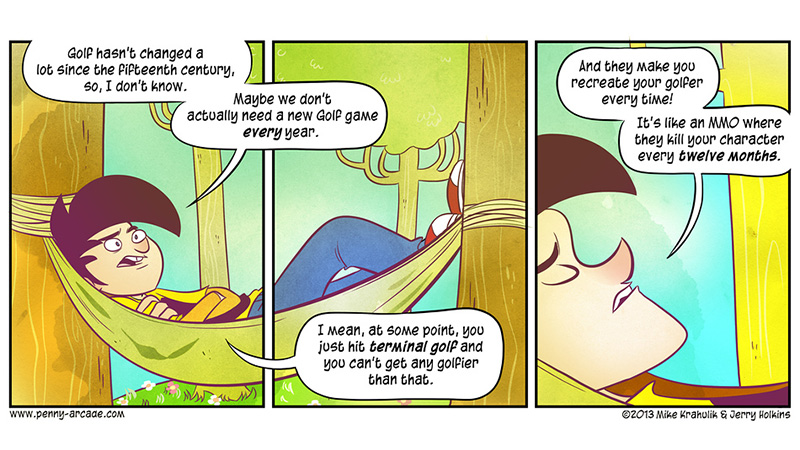 User Friendly
These cartoons are very techie, and the daily dose of tech comedy could lighten the day for any computer geek!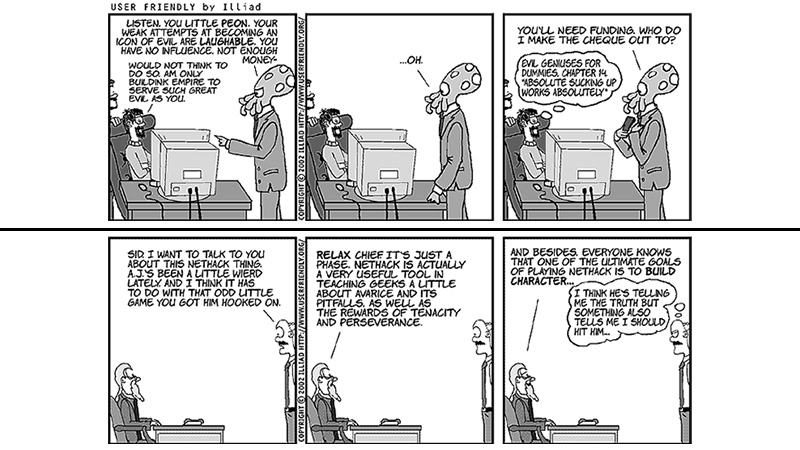 Geek & Poke
Some great geeky cartoons, you can get your dose through RSS feed two or three times a week.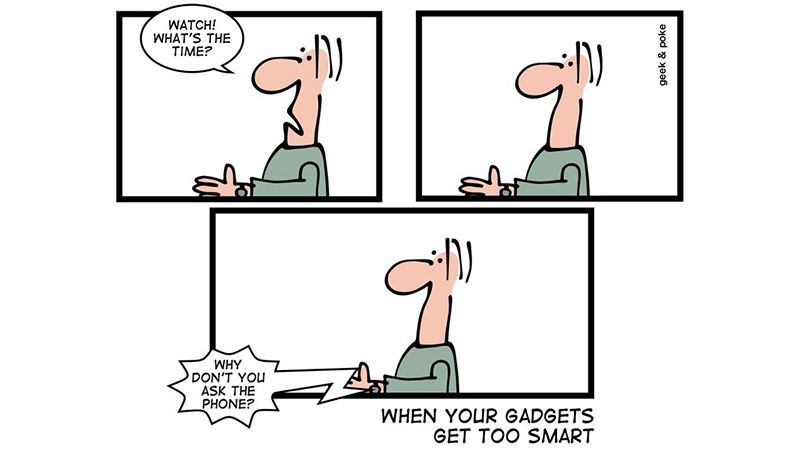 Kopozky
A regular cartoon strip created and produced by a web design agency.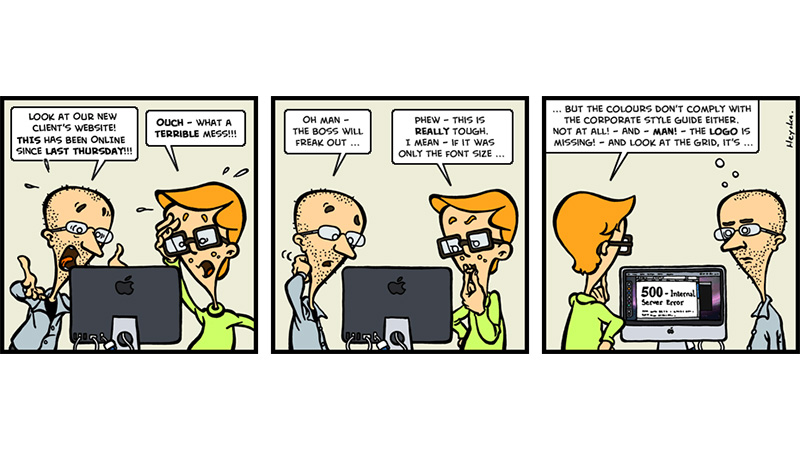 OK/Cancel
OK/Cancel is a comic strip collaboration co-written and co-illustrated by Kevin Cheng and Tom Chi. The subject matter focuses on interfaces, good and bad and the people behind the building of interfaces. This site is not up to date, but there is a huge archive to browse through.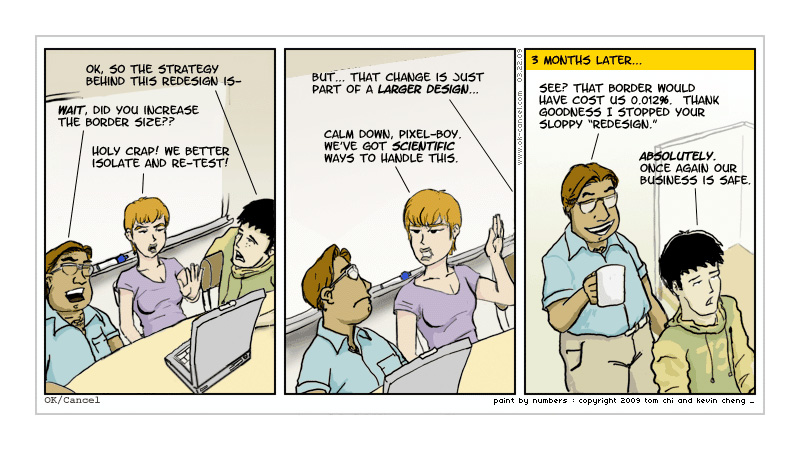 Help Desk
Join Alex, the imperturbable and mildly amoral Help Desk support technician, and his colleagues and workmates as they make excuses for shoddy software, fight off Apple's attempts to take over the world and make the world a better place.. for Ubersoft. Written by Christopher B. Wright.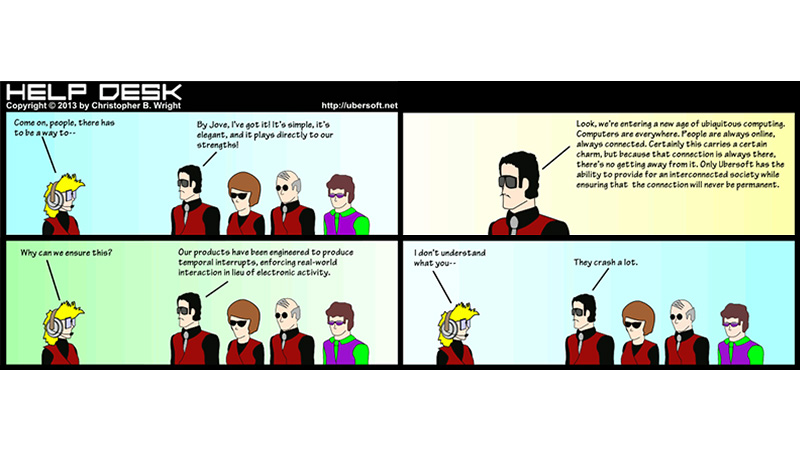 CTRL+ALT+DEL
Written by Tim Buckley and published three times a week, the CAD cartoon strips focus mainly on gaming and computing themes.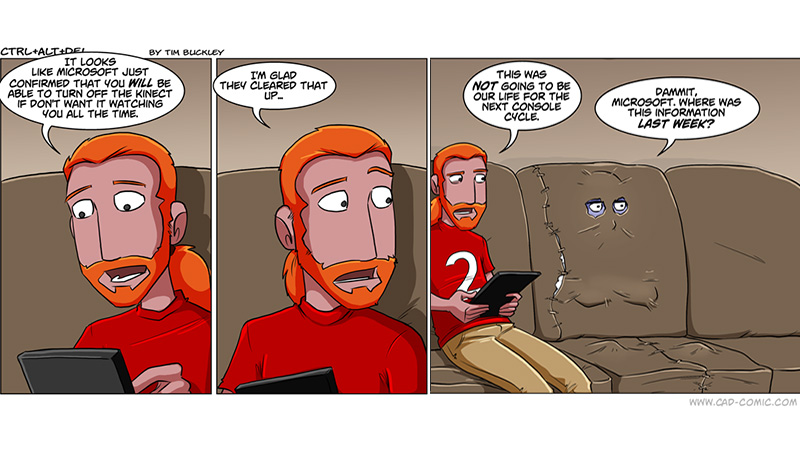 The Brads
Brad Colbow creates 3 series of cartoons: The Brads, .Net and First World Problems. All are excellent in both content and presentation, and can be viewed on his very simple, minimal website.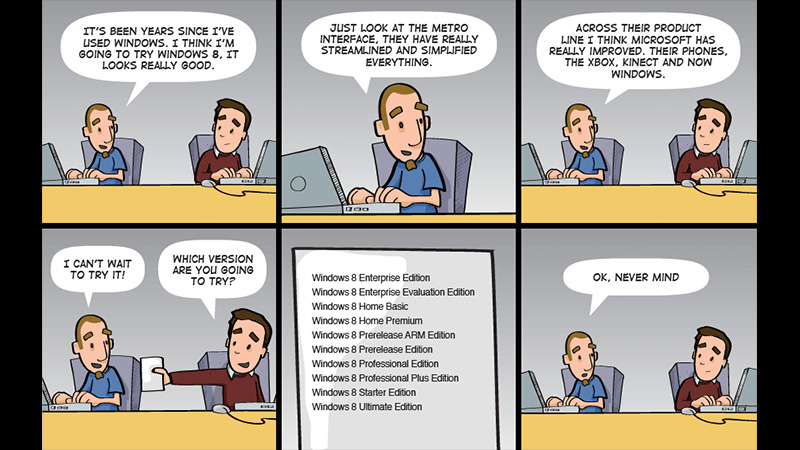 XKCD
Cartoons created by Randall Monroe on mainly geeky subjects such as web, gaming, tv and film. The site's by-line states: "A webcomic of romance, sarcasm, math and language." If you want to keep up with these comic strips as they are published you can do so via RSS feed.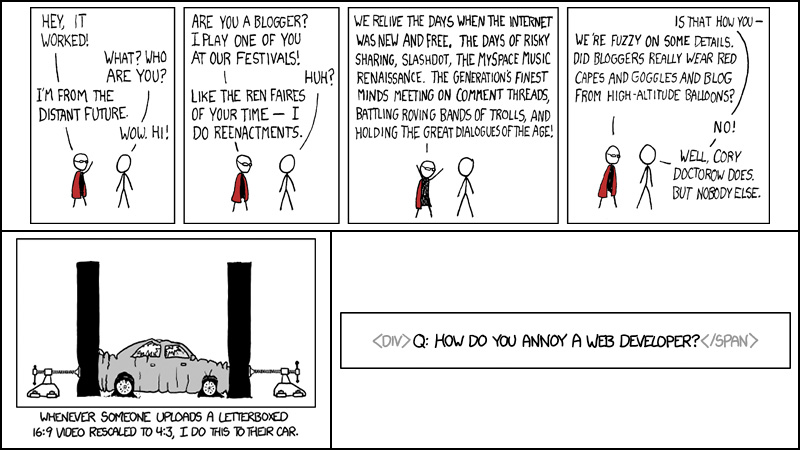 Conclusion
Taking a small amount of time out each day to smile at these comic strips could possibly be a great tonic to set you up for a highly productive day. Just knowing that others suffer the same problems on a day-to-day basis and are able to turn them into something amusing could be a super-boost to keep you motivated.
Have we missed out any great techie comics from this list? Please share your opinions and links with us in the comments section below.