We all know that personal projects can be the key to success when it comes to web design and freelancing. Regardless, personal projects can also be fun and a good, productive thing to 'waste' time on. When a creative person, like a web designer, is doing something that they've chosen to do – something that excites them – it can be great inspiration and motivation that can carry into other areas of work as well.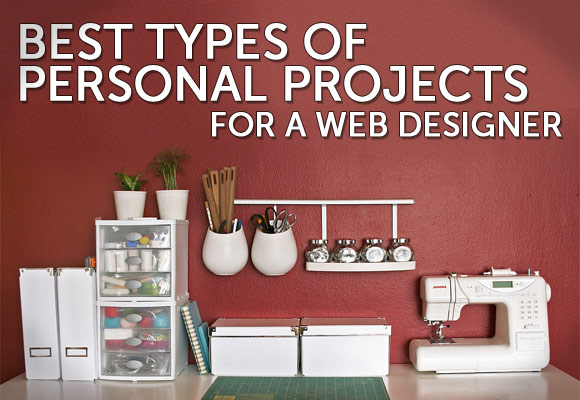 Image credit: iheartlinen

In this post we're going to explore some popular personal project ideas that are common among web designers. We'll also look into how productive they really are, and if some may help one's career more than the next.
In this post we're going to explore some popular personal project ideas that are common among web designers. We'll also look into how productive they really are, and if some may help one's career more than the next.
A Blog
A blog is likely the most common side project for any web designer. Some host separate design or development blogs, and others include it right in their portfolio. Whichever you choose to do, the benefits can be great. For the most obvious reason, blogging is a fool-proof marketing strategy. With the way search engines work and the methods users use to get to content, just publishing content on any website in a blog system can increase your portfolio's ranking and visibility.
However, there are a few additional benefits as well:
Writing content in your area of specialty adds credibility to your services. If you act like you know what you're talking about, you do know what you're talking about according to clients.
Blogging is a great way to contribute and get involved with the web design community. While there are plenty of other methods for this, blogging and supplying content yourself is the most proactive way.
By blogging, you have the ability to write about whatever you want. This means one can blog about a subject their learning, find inspirational pieces and post them, share what you already know and your experiences, or get your unique opinion out.
Through writing a variety of topics, one can gain a lot of inspiration.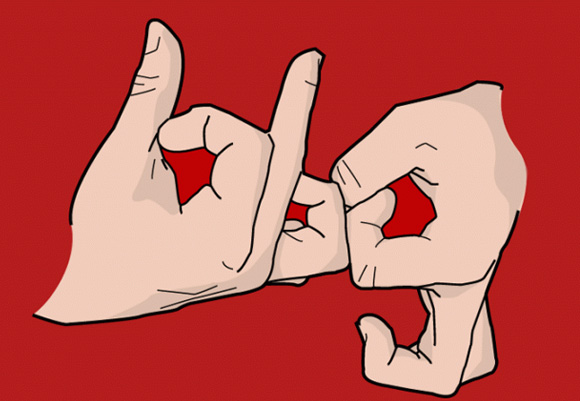 Image credit: Inju
Finally, any personal project is great when it includes some extra income. Blogs can sell private ads, Google ads, host giveaways, and offer promotions for additional revenue to the designer in charge.
Guest Blog
Blogging on your own can be beneficial, but it can also get pretty lonely. To fight this sense of loneliness, write for other bigger blogs, either as a guest or for additional income. At times, when things got slow with my own business, I had to rely on guest blogging alone to pay the bills. Guest blogging has all the same benefits as blogging on your own portfolio or blog, except you can reach a much larger audience. The only downside is that it takes quality writing, and some may find that a few months of practicing writing good copy is essential before they can really get started with guest blogging.
A Custom Web App
Whether you just design it, code it, or create the whole thing, bringing a web app idea to life can be an exciting project that can solve some of your own design or freelancing woes, and at the same time be incredibly viral in terms of marketing within the design community. Just think of the people that built some of the most popular web apps today – Color Scheme Designer, SuberNova, Carbonmade – these people automatically look like true professionals, and likely get plenty of clients that find them first.
Again, while developing these apps as side projects, and while still maintaining them as side projects, the app's developers are supplementing their income with subscriptions or ad sales.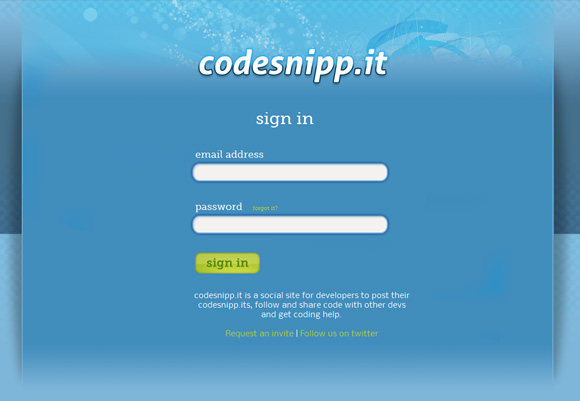 Let's take a look at a recent example in the community. Amber Weinberg one of the Onextrapixel's writer is one the busiest freelancers around. She keeps busy with her multiple clients, her blog, her guest writing, and now most recently, CodeSnipp.it, her very first web app. She studied hard to get her concept up and rolling, and it is still in the invite/beta stage. However, it is already gaining a lot of popularity, and her hard work is going to pay off. The project was also different from her normal style of work between writing and client projects, so surely working on it is a nice change for her as well.
A Non-Career Related Website
While many of us are design-obsessed, we still all have other interests and passions. Sometimes, we work so much we need to get away from work for a while – far, far away. By creating a website to work on another interest, one can fulfill that interest with any additional time.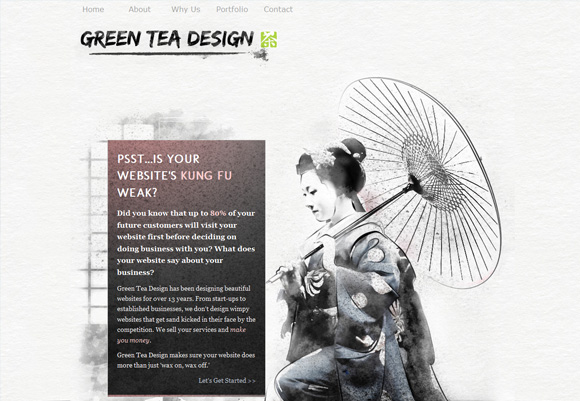 For example, Travis King of Green Tea Design has side projects in writing for other blogs and other interests such as drawing and Japanese culture. Despite his busy schedule, he built another blog about traveling to Japan to support one of his other interests. I Heart Japan gives Travis a place to write without thinking about his design business or any of his other web design related projects.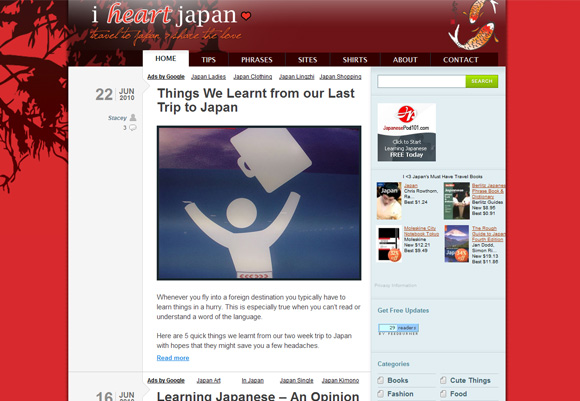 Working on non-related projects is a great way to keep the mind active and clear. It can be a great way to fight work-related fatigue. When relating it to the web design profession, though, it can still act as a great piece in your portfolio and the other website can provide a link back as well.
Create Freebies
Develop freebies within your niche to build your skill set, showcase your creativity, and get some more marketing going. If you provide WordPress themes to clients, in your spare time create some free themes for release. If you enjoy coding more, create a useful script. If you only provide static web design at this point, free templates are just fine too.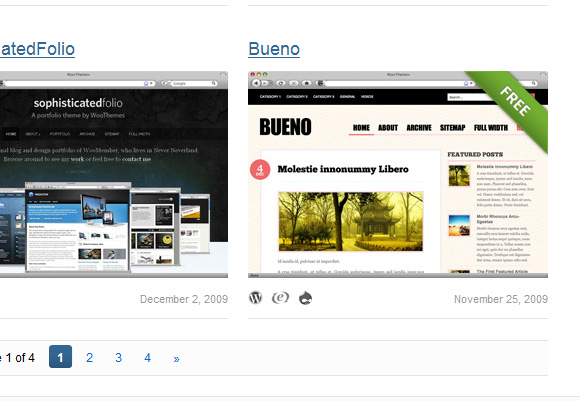 Freebies always link back to your portfolio and grow your expertise as a designer. On top of that, they are great practice for whatever areas you may need to improve in. Use the development stage of free resources you create as a learning opportunity: be sure to always be creating something outside of your comfort zone. Without a client limiting what you can do, this is an area where you have complete creative freedom. Use this freedom to get ahead.
Finally, freebies can be a few more pieces in your portfolio, just in case you're a bit short.
Create Stock Resources
Do the same as above, only focus on true quality and sell your resources as stock. It can work as promotion for your business just as well, and can be sold repeatedly for supplemental, passive income.
Doing this can also get you more involved in larger communities like ThemeForest, and help you collaborate further with other designers within your niche.
Conclusion
Personal side projects are one of the ways we as designers stay sane. They can pursue our other interests, or supplement our design interest. They can be done solely for fun, but many have other benefits involved with marketing or additional income. Yet, the outcome of a side project doesn't matter that much, as long as it's nothing that's giving your brand negative side effects. The main point is that a personal project can help one grow and find inspiration, and will in return be beneficial when we get back to our 'real jobs'.
What do you do for personal projects on the side? In what ways are your side projects beneficial to you as a designer?