In a field that is already highly saturated with very talented individuals, attempting to be a successful freelance designer is not an easy task to accomplish. Despite the tough competition, there is no need to be cut throat to achieve success. Today's article shows you some ways to stand out from the crowd without stepping on anyone's toes.
With the recent speculation regarding the dying trade of the design community and the increasing unemployment rate in the world of freelancing, everyone's future seems more and more uncertain. The issue is not very serious and many may argue that there is no cause for worry at the moment. However, it pays to prepare for the day when it arrives. Here are some useful tips to help you stay afloat in the industry.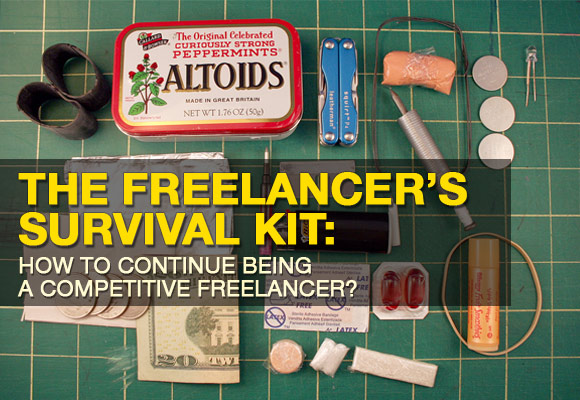 Image Credit: Bethany & Scott

7 Tips to Put into Your Survival Kit
Go Green: The Hip Way to Reduce Expenses
The issue on the wellbeing of our planet has been one that is increasingly hard to ignore. Going green is the trend in recent times. As a freelancer, going green benefits not just our planet but can help us to save money as well. One of the ways to show your support for the green movement is to reduce the amount of paper used and wasted. Much of design is done with the use of computers today. Instead of being traditional and doing our sketches and mock-ups on paper, we can do so digitally.

Image credit: Little Miss Sunshine
This is just one of the ways that freelancers can start being considerate to our environment. You can also pledge to go green at Design Can Change.
Old Trend Here, New Trend Elsewhere
Instead of trying to fight in an area that is already saturated, venture into markets that still have room for you to develop your name. Trends are not always global immediately. A trend that is popular and all the rage in your country might take a while before it travels to other regions of the world. One good example is the popularity and saturation of design blogs in the US. Instead of trying to hop on the design blog bandwagon in the US, cater your design blog to work well and appeal to countries where it is the new and latest fad like the Middle East and Europe.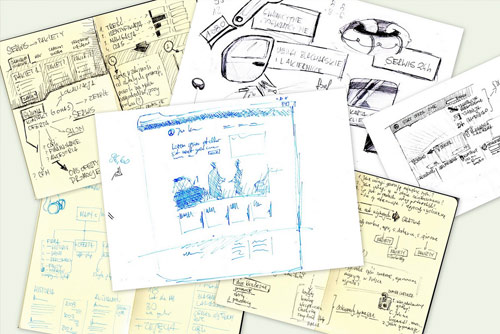 Image credit: lukasztyrala
The popularity of Web 2.0 is another good example. Some regions are only just starting to enter the world of Web 2.0 and if you are residing in such a region, your knowledge of it will greatly benefit you and raise your worthiness there. However, remember that what works for one country might not work for another in exactly the same way. Ensure that you cater to the needs of the region rather than blindly follow the trend that succeeded in another country.
Of course if you want to break into another market, you have to know the market well and be able to communicate with the region you want to break into, leading us to our next point on learning a new language.
Learn a New Language: Say Hello! 你好! Hola! Bonjour! Hallo! Det!
English is one of the most widely spoken languages in the world. However, according to several lists, Mandarin Chinese and Spanish are ahead in numbers in regards to how many individuals speak the language. These two present a very big market that can be tapped into if you speak the language. Although English is still one of the most widely used Internet languages, learning a new language will help you to reach a new market you might otherwise be cut off from due to language barriers.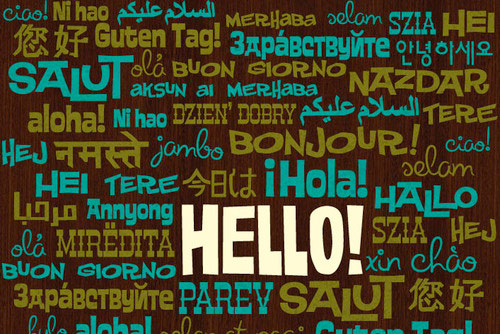 Image credit: Dzoy >>>>> VB*
English is very often a second language for several Internet users and if you know the language they are more comfortable using, it will allow you to communicate with them more easily and put them at ease. Many Japanese businessmen communicate in English with various markets because it is a necessity. However, if you can do business with them in their native language, they will view you in a different light and feel more comfortable working with you.
Embrace D.I.Y: Pick Up New Skills
We are in the era of 'doing-it-yourself'. Especially for freelancers, we often do not have the luxury of hiring an accountant, manager or marketing personnel because these are extra costs incurred if we do not do the task ourselves. We all have to learn how to multi-task and to juggle the various business hats we have to wear to succeed.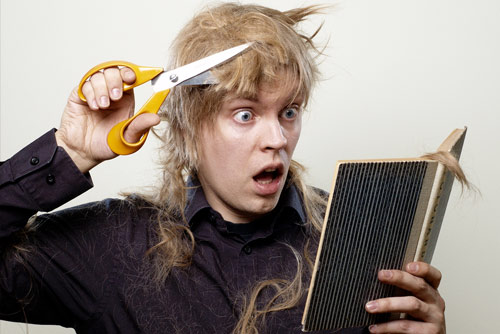 Image credit: Mikko Reinikainen
In recognition that not everyone is naturally talented in both design and business management, in order for you to take on multiple key roles in your quest to be a truly independent freelancer, you might need to have someone teach you the ropes. Invest in educating yourself properly. Take up courses that will teach you the intricacies of business management and learn how to execute a good business strategy. You are never too old to learn a new skill.
The industry is very competitive and you have to constantly upgrade yourself and learn new skills in order to continue to have a competitive edge over others. The more skills you have or the better you are at a particular skill, the higher your net-worth will be. If you can be the designer as well as the developer for your projects, you will save yourself the trouble and the extra cost of out sourcing the job to others.
Stay Fresh: Work With Others
It is great to be able to do everything yourself. However, no man is an island. Although it is important to build up your own brand and identity, to be distinctive, you must not alienate yourself.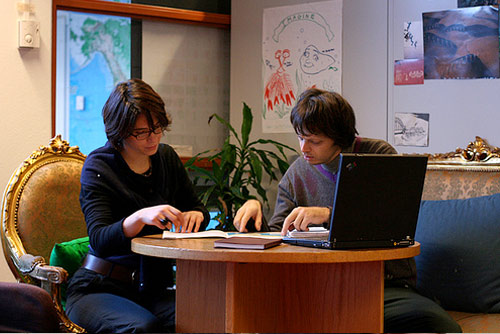 Image credit: missestoner
Build friendships with others and work together so that you can fall back on one another in times of need. Working with others occasionally can put a fresh spin on your design and creativity, preventing you from becoming stale and boring.
Be a Trend Spotter
Yes we all hope to be the ones to start a new trend. However, it is also important to recognize trends and even better if you can anticipate upcoming trends. Keep a close eye on the industry and the technological news that will affect your industry. Make sure you know the movers and the shakers that will turn your industry upside down. Be among the first to try out new products and services when they hit the market.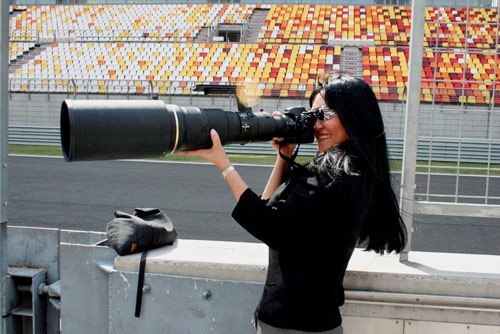 Image credit: bocavermelha-l.b.
This may seem too expensive to be practical, but once you learn to spot the products or software that will greatly impact the industry, be sure to be on top of your game by having already tested it out. Having great foresight in this area is a major plus and a way to stay competitive and ahead of others.
One good example is the way the iPhone and its application has taken the world by storm. If you were able to anticipate the popularity and success of the gadget and all things related to it, you would have learned ahead of time how to develop the applications for the iPhone.
We all aspire to be the one to set new trends, it should be one of our goals as designers and if you are successful pat yourself on the back for contributing to the industry. If not, ride the popularity of the trends and make the most out of it by creating products and services that stem from the original trend itself.
Exploit the Inter-Dependence of Industries
Most industries are inter-dependent on one another. Your web skills allow you to venture into other industries such as e-Commerce or even publication. Venturing into other industries also helps you to grow as individuals and learn new things.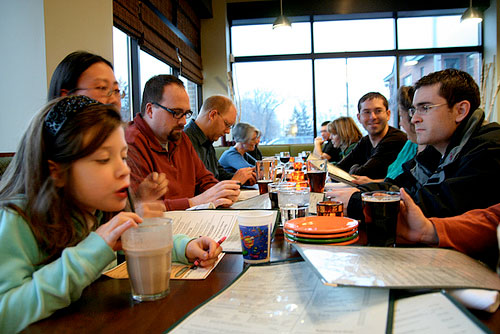 Image credit: stevendepolo
The vastly different people you meet in other industries also give you more opportunities for business and networking. You can take a look at a list of highly sought after occupations you can consider in the future.
Interesting and Useful Articles to Read:
I Will Survive!
While some people recognize the saturation of the industry and worry about their future, everyday, there are new fresh talents trying to make it in the very same industry. This new influx of talents is a cause for celebration despite the concerns of the saturated market because sometimes, a new perspective is just what the industry needs to pick itself up. We all hold the key to our own future and the future of the industry.
If we want to ensure that we don't drown from overpopulation and continue to strive upwards we need to all put our best foot forward and show the world that it needs all of us. However, in the event we cannot do so, we must also ensure that we have our bomb shelter ready and well stocked to survive the cold; then after the dust has settled, we have what it takes to go out there and do it again or rock another industry with our abilities.
What do you think is the best way to stay competitive and survive in this industry? Share your thoughts with us!