Whether you're a web designer, an illustrator, a graphic designer, an architect, or a photographer, your online portfolio is undoubtedly your most important asset when it comes to finding new clients and being awarded jobs.
An online portfolio gives you the opportunity to showcase your previous work to potential new clients, build your online reputation, and drive more traffic to your professional website.
There are many different ways you can set up a portfolio online. You can either develop your own website from scratch or use one of the community portfolio websites that provide you with an easy to use template so you simply need to upload images of your work.
Another option is to develop your own portfolio site using WordPress and there are several advantages to this approach, as we'll discuss below.
Why Choose WordPress for Your Online Portfolio?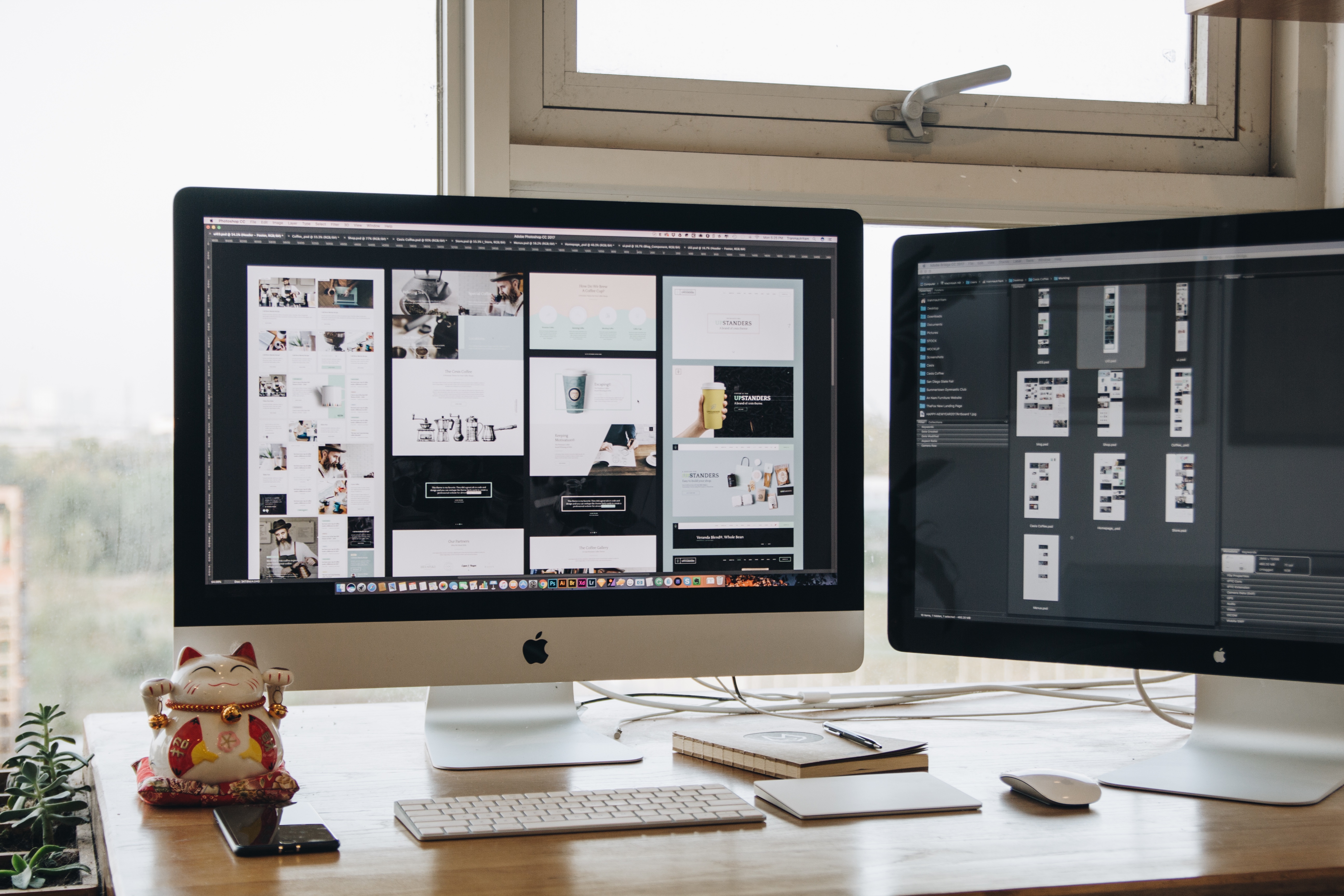 When there are so many pre-built and easy to use portfolio sites around like Behance and Carbonmade, you may wonder if it's really worth the effort to go to all the trouble of creating your own site in WordPress.
While choosing a pre-built portfolio service is a viable and popular choice and works well for many creatives, it's not always the best option – particularly if you already have some experience in making websites.
If you really have no technical knowledge and no desire to learn about WordPress then stick to what works for you, but otherwise there are several advantages of WordPress portfolios to consider:
It Demonstrates Your Skills in Web Development
It goes without saying that if you're a web designer or developer, you should really make the effort to create your own portfolio rather than relying solely on pre-made portfolio sites.
Even if you don't have a large portfolio of previous work, your portfolio site itself can act as a visual demonstration of your design and technical skills and you can update it regularly to keep up with changing trends in web design or new technologies.
The benefit is less obvious for creatives who don't work in web design or development, but it's always advantageous to show an additional skill outside of your main offering. For example if you're a photographer, you could offer an additional service setting up mini gallery sites for clients or if you're a graphic designer you may be more valuable to clients looking for someone to do a mixture of print and web design.
It's Unique to You
The main problem with pre-built portfolio sites is they all tend to look the same. While you may be able to choose from a selection of template or make customizations, in most cases there will be several other portfolios that look exactly the same as yours. This can make it difficult to stand out to the crowd and be memorable to potential clients browsing different portfolios.
It's Flexible
You can do pretty much anything you want with a WordPress site so if you want to create a password-protected client login area or put a random slideshow of your best work on the homepage, it's just a case of finding the right plugin to help you implement it.
With a pre-built site you're limited to the functionality that is offered with the portfolio solution you've chosen.
You Have Full Control of Your Site
Even if you're paying for a premium portfolio service, you'll never really have full control over it. This means if the provider suddenly goes bust or is hacked or the service goes downhill, there's not much you can do about it.
With your own WordPress site you're in full control of where it's hosted, you can choose your own domain name, and you can backup, download and move your site whenever you want to do so.
It's Cost Effective
While there are some free portfolio solutions available, they are usually quite limited and you'll have to pay a monthly fee to make best use of the features offered. Most portfolio services charge between $10 and $20 a month for their services.
While it's not completely free to host your own WordPress site, there are some very cheap hosting deals available, especially if you can grab a deal during one of the big sales such as Black Friday. Some hosting deals cost less than $1 a month.
On top of that you'll need to buy a domain name, which is usually around $10 per year for a .com. Many web hosts offer a free domain with a hosting package.
WordPress itself is completely free and while you may pay a one-off charge for any premium themes or plugins you want to use, there are plenty of free options.
Many hosting packages allow you to run more than one site, which can be particularly valuable for web designers or if you want to set up separate sites for different clients.
WordPress Sites are SEO Friendly
SEO or search engine optimization is the process of optimizing your site to be appealing to search engines. This means if your SEO is done well, you could come up in the first page of results for someone searching for "wedding photographer Texas", for example.
Most WordPress themes are pretty SEO-friendly right out of the box and there are also various SEO plugins you can use to improve the visibility of your site even further.
There's a Large Selection of Themes and Plugins
While some portfolio services offer a few dozen different templates to choose from, the selection is nothing when compared to the thousands of WordPress themes in circulation, many of which are free.
There are also a great deal of plugins to choose from to add functionality to your site such as image galleries and sliders, social media integration, and pretty much anything else you can think of.
It's Easy to Use and Customize
While non-technical creatives may be put off the idea of setting up their own WordPress portfolio due to the learning curve involved, it's actually very simple to use WordPress even if you have no prior experience with building websites.
WordPress can be installed in just a few minutes with a single click and installing most themes and plugins is a simple case of finding the one you want and clicking the "activate" button.
WordPress uses a WYSIWYG editor that's similar to what you're used to in word processing software and uploading and inserting images is also very easy.
Basically, once you've got WordPress installed and set up to your liking, it's no more difficult to use than any other portfolio site out there.
WordPress Portfolio Themes
While you'll probably want to create your own portfolio theme to show off your skills if you're a web designer, there are many great WordPress Portfolio themes you can use to get your site up and running and the customization options are often so extensive that there's no risk of you ending up with a cookie-cutter portfolio site that looks the same as one of your competitors.
The advantages of using a pre-built WordPress theme include:
It's quick and convenient

There are many themes to choose from – both premium and free

They're great for designers who don't have technical development skills

They're also very helpful for web developers who aren't confident in their design skills

You can usually customize themes to your liking quickly and easily
If you're looking for a good WordPress portfolio theme, you might want to consider one of these options:
Mochito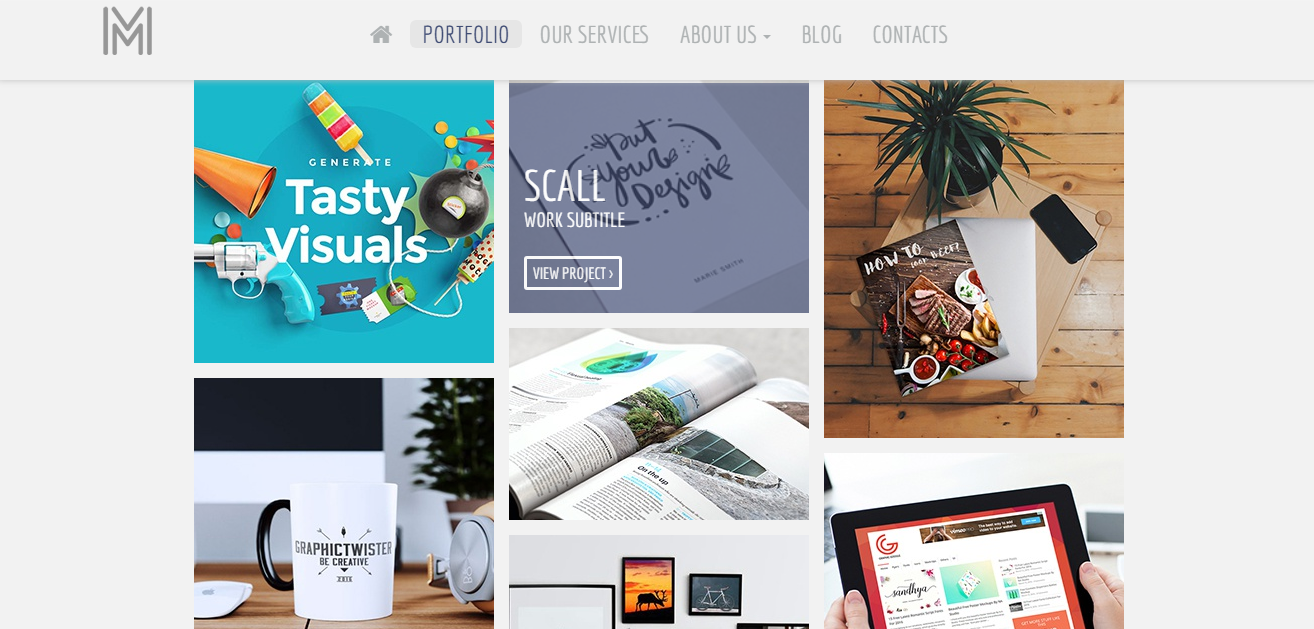 One-page Ajax portfolio theme
Demo | More info & download ($26)
Photome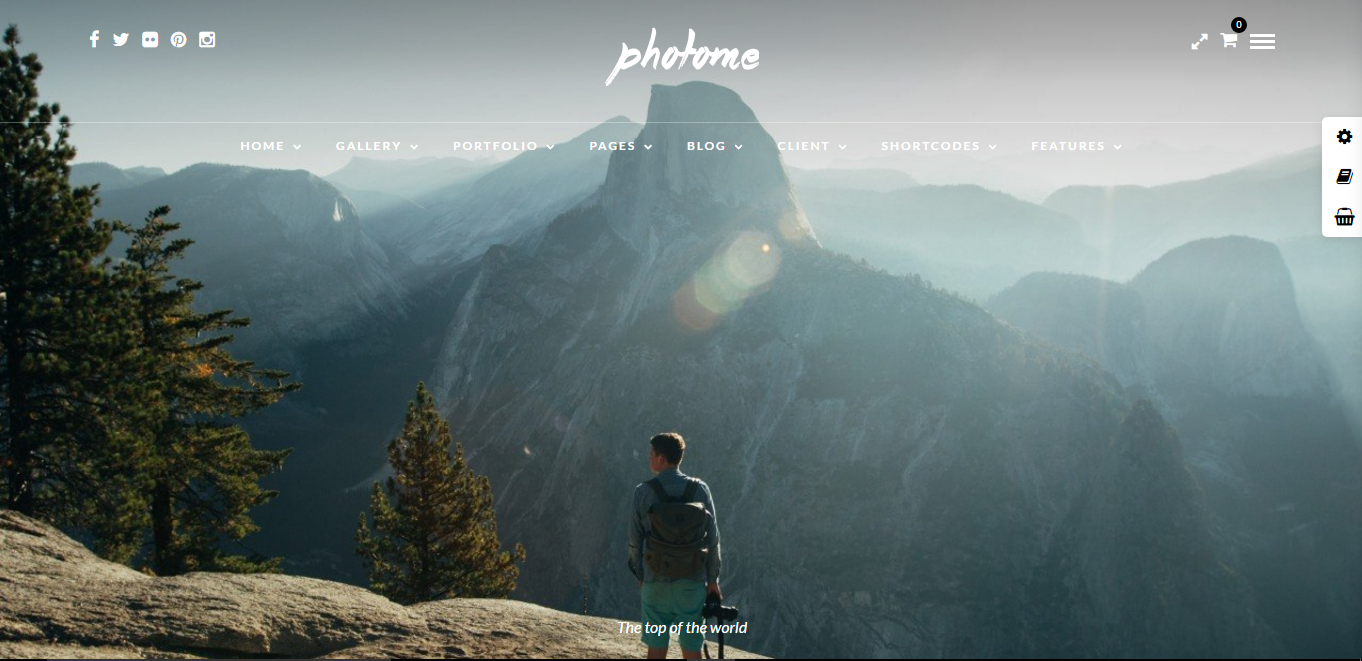 Photo gallery and portfolio theme
Demo | More info & download ($59)
Pure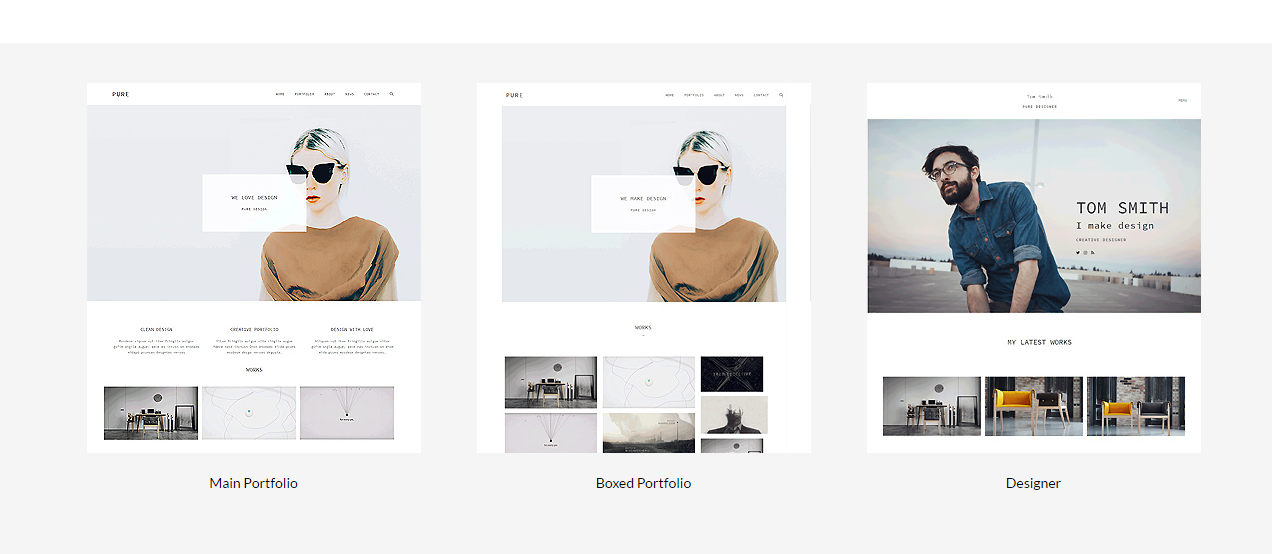 Minimal portfolio theme with 7 layouts
Demo | More info & download ($29)
Kalium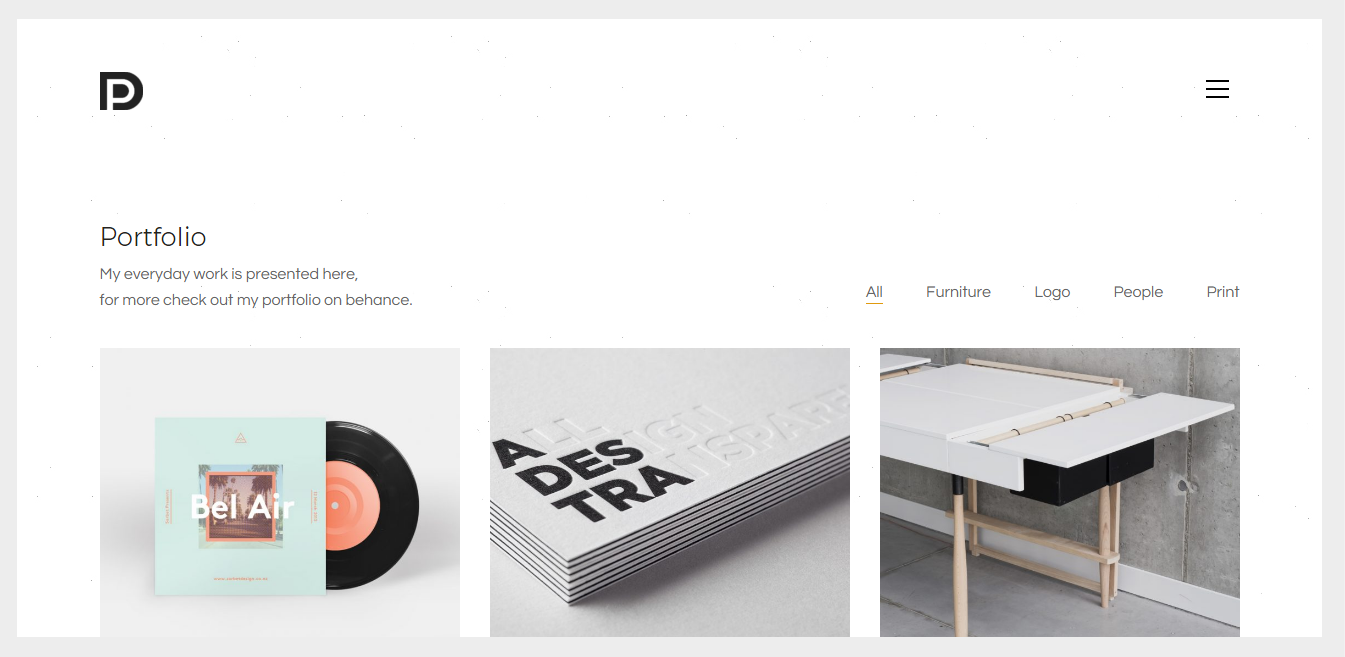 Creative portfolio theme for professionals
Demo | More info & download ($60)
Hyper-X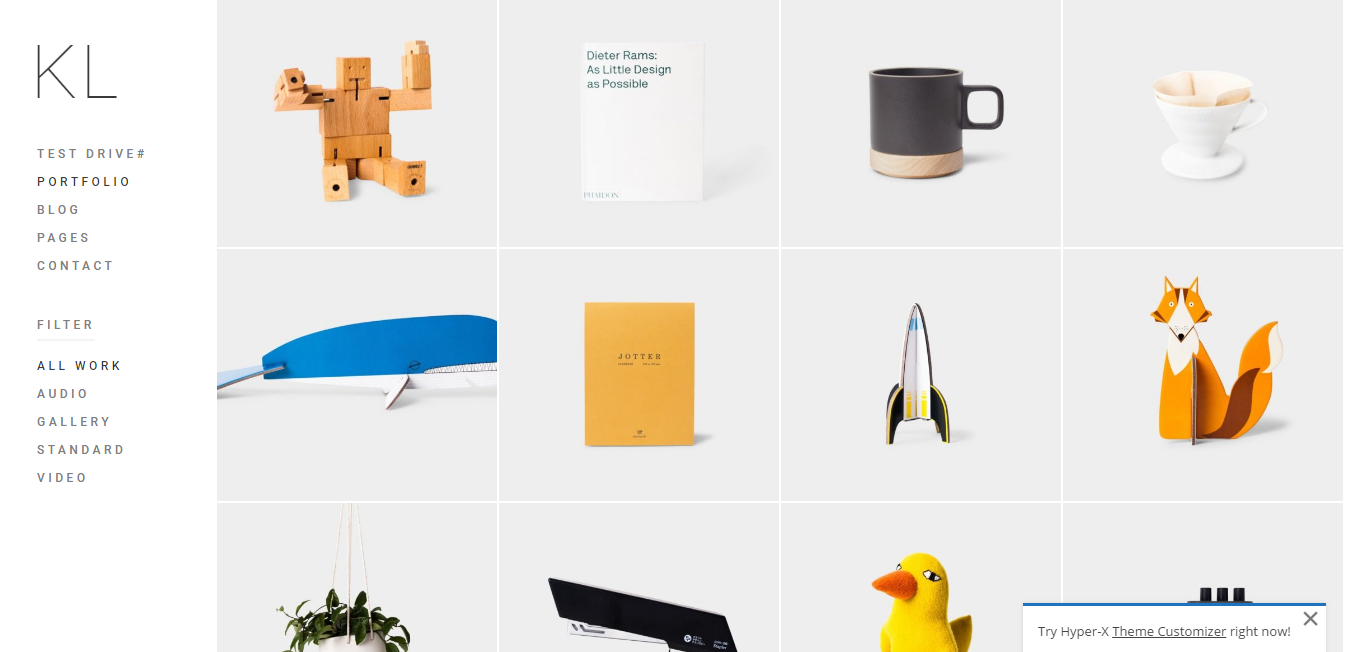 Portfolio theme with different layouts for freelancers and agencies
Demo | More info & download ($17)
Betheme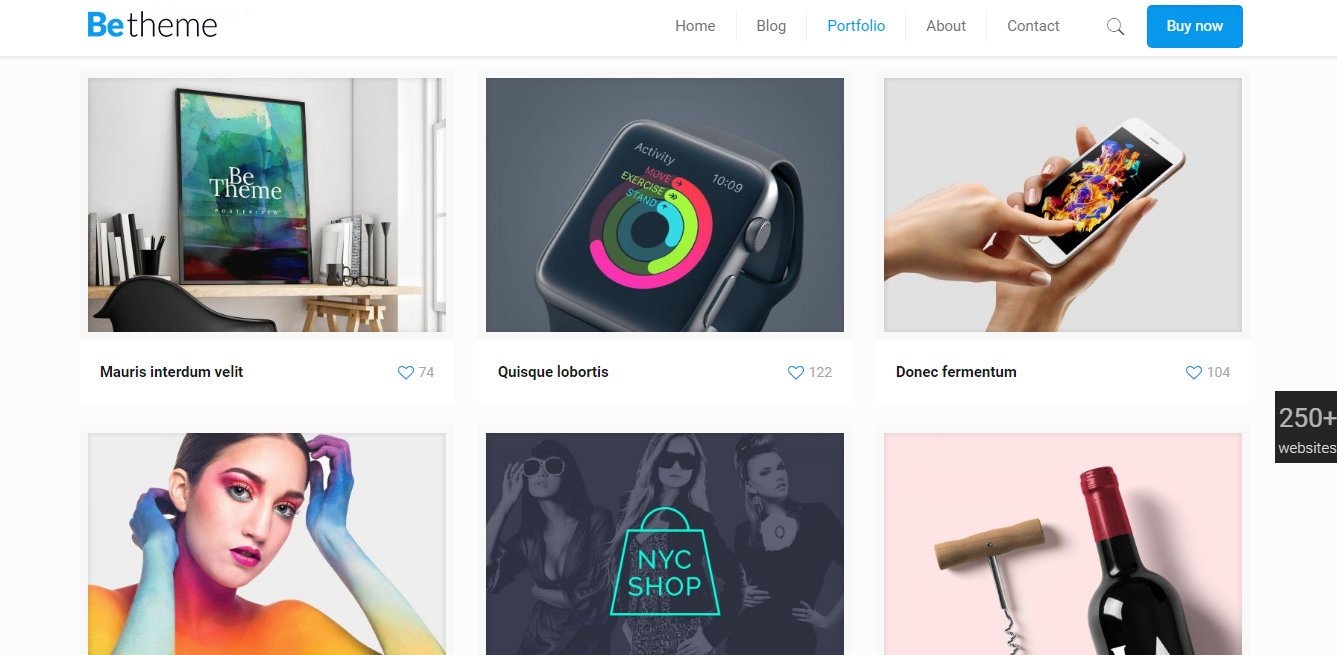 Multi-use WordPress theme with a range of portfolio styles
Demo | More info & download ($59)
Illustrator
Portfolio theme for illustrators, artists, and designers, with a range of different layouts
Demo | More info & download ($59)
Assemble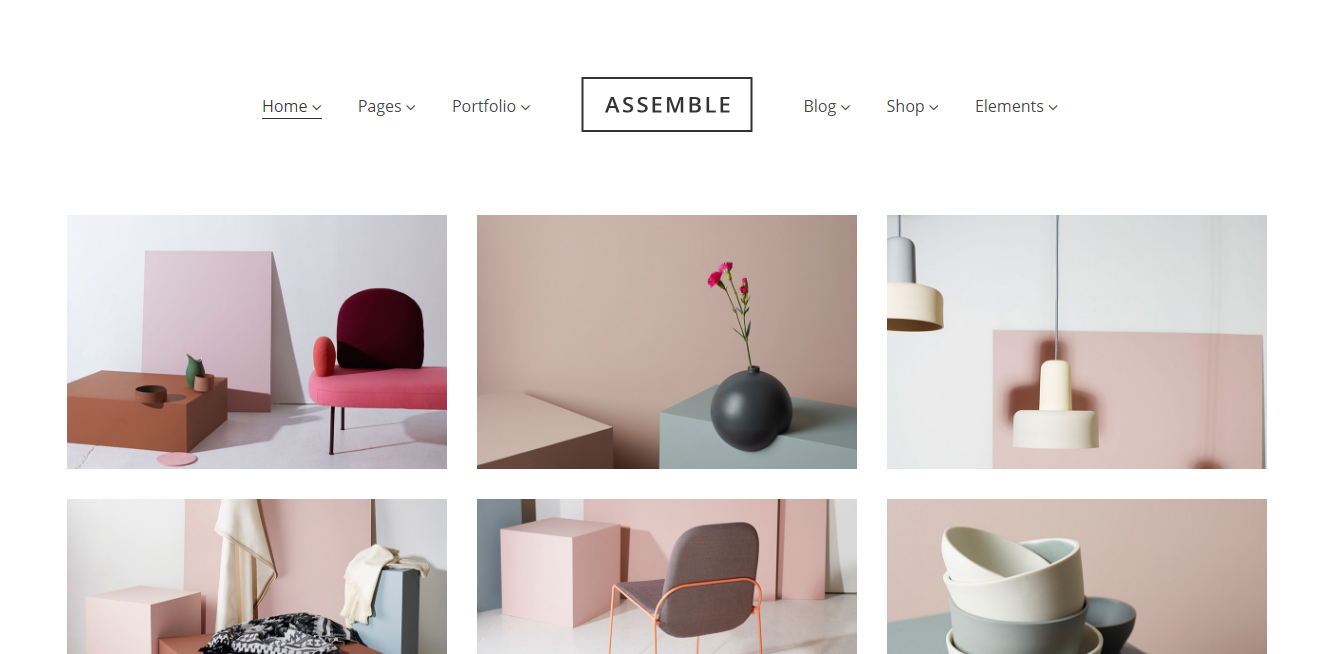 Contemporary portfolio theme with 18 different layouts.
Demo | More info & download ($59)
Werkstatt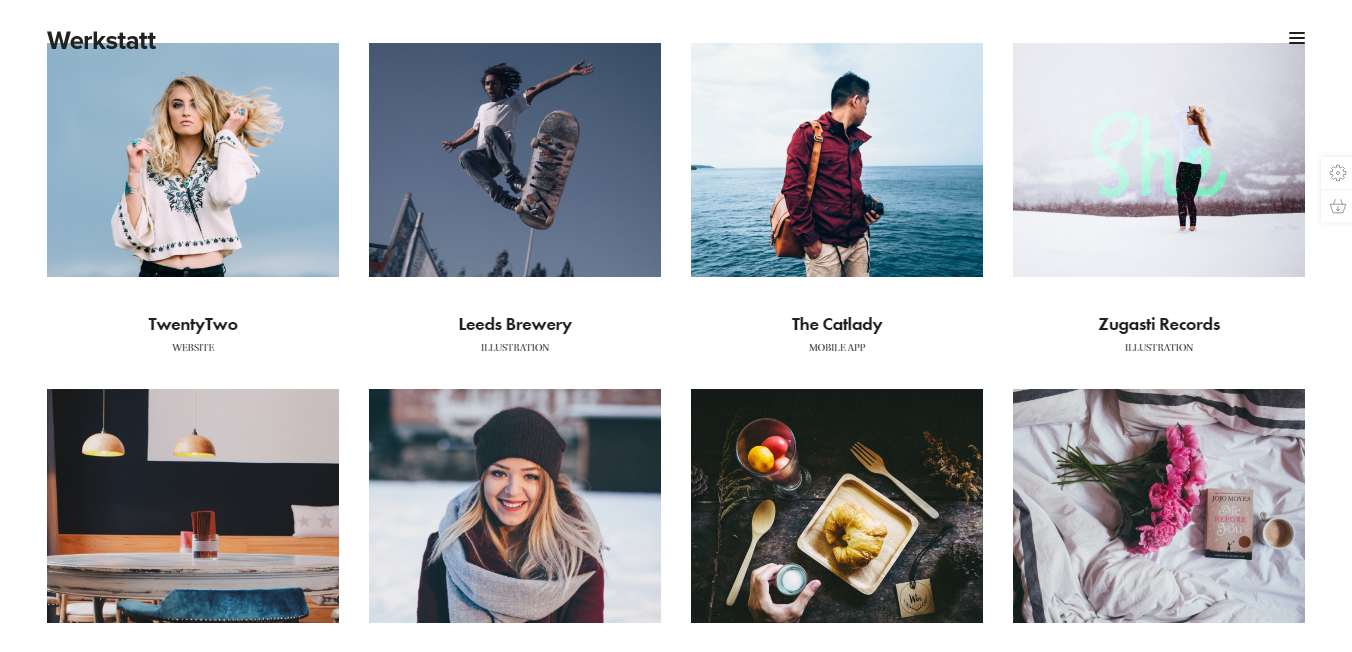 Creative portfolio theme with drag and drop layout options
Demo | More info & download ($49)
Origin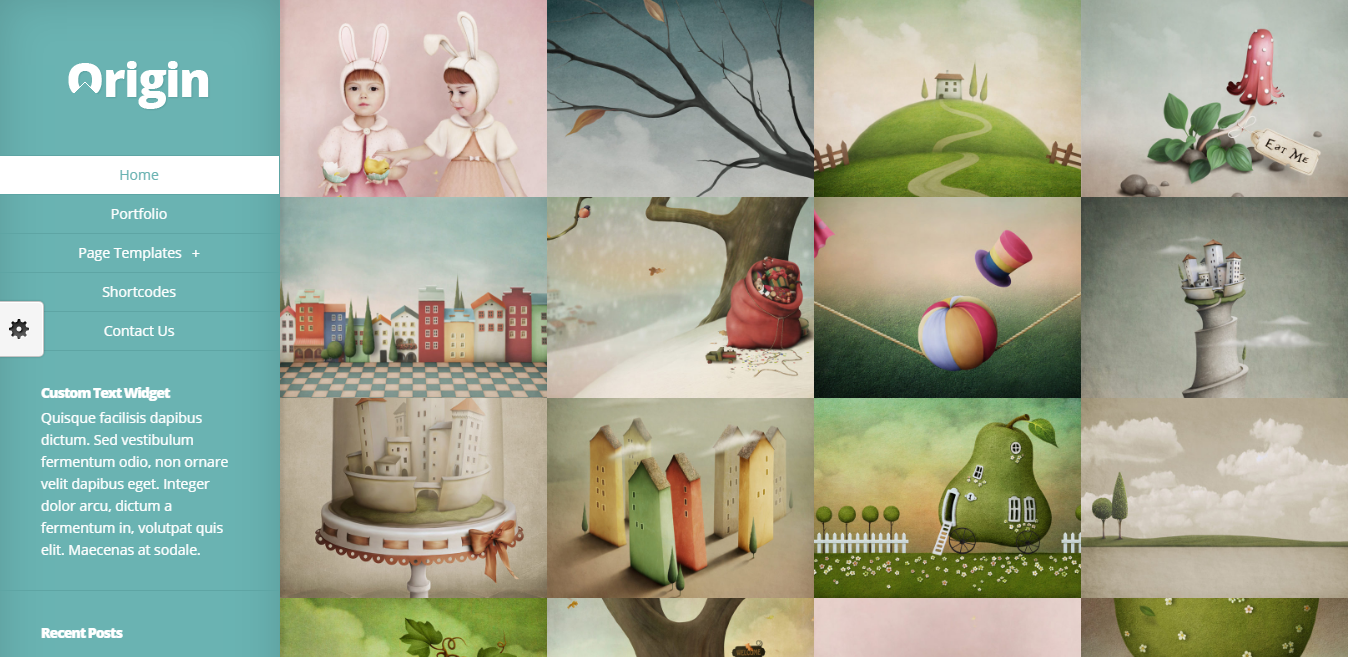 Grid-based visual portfolio theme
Demo | More info and download ($89 as Elegant Themes membership with access to all themes and plugins)
WP Portfolio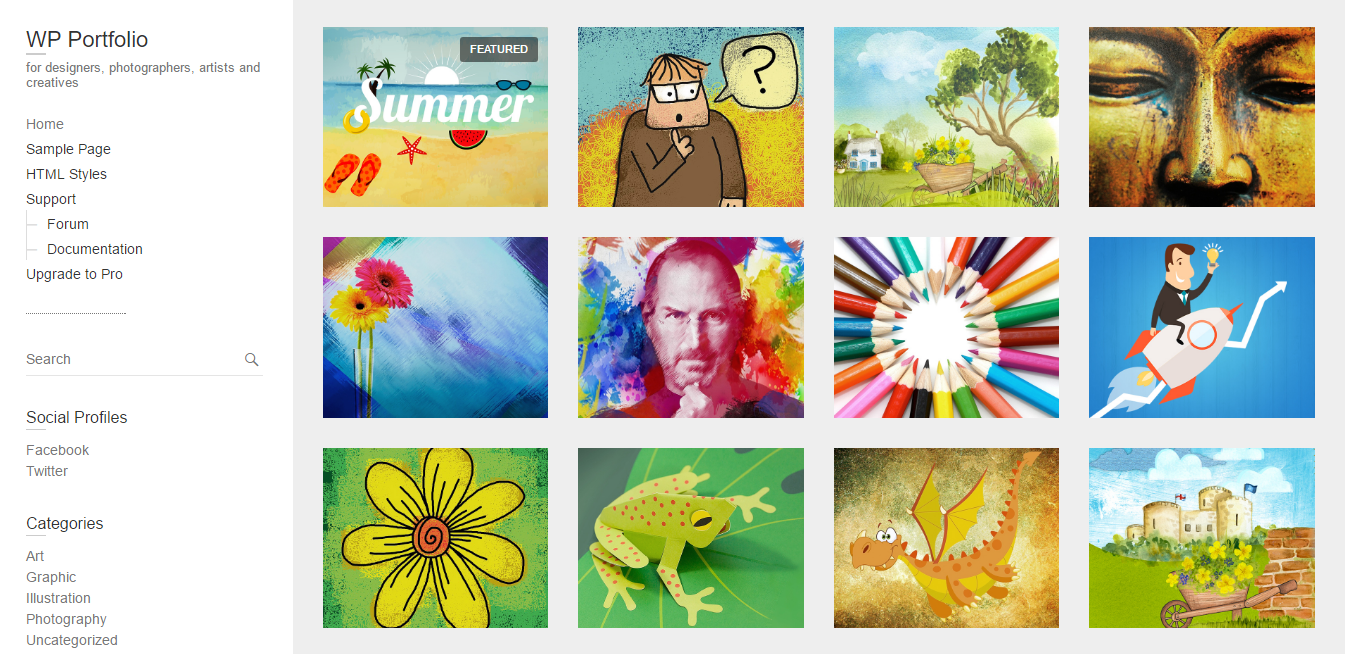 Simple responsive portfolio theme
Demo | More info and download (free)
Portfolio Press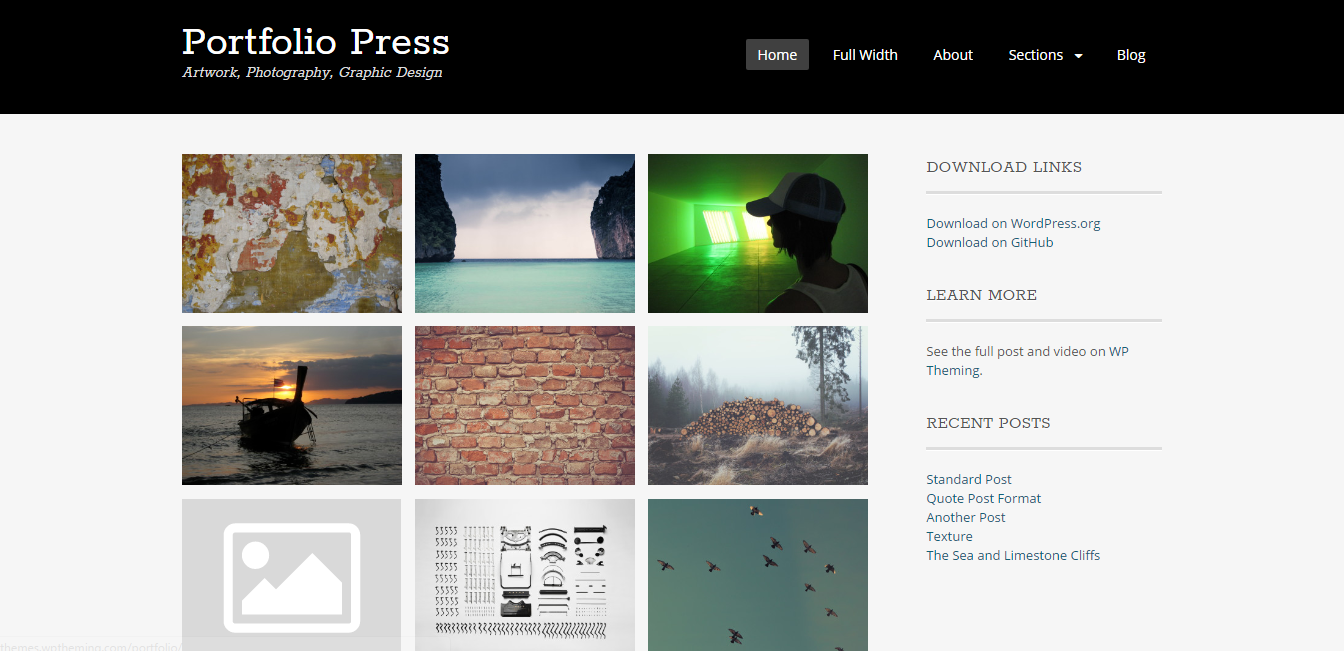 Responsive portfolio and blog theme
Demo | More info and download (free)
Nikkon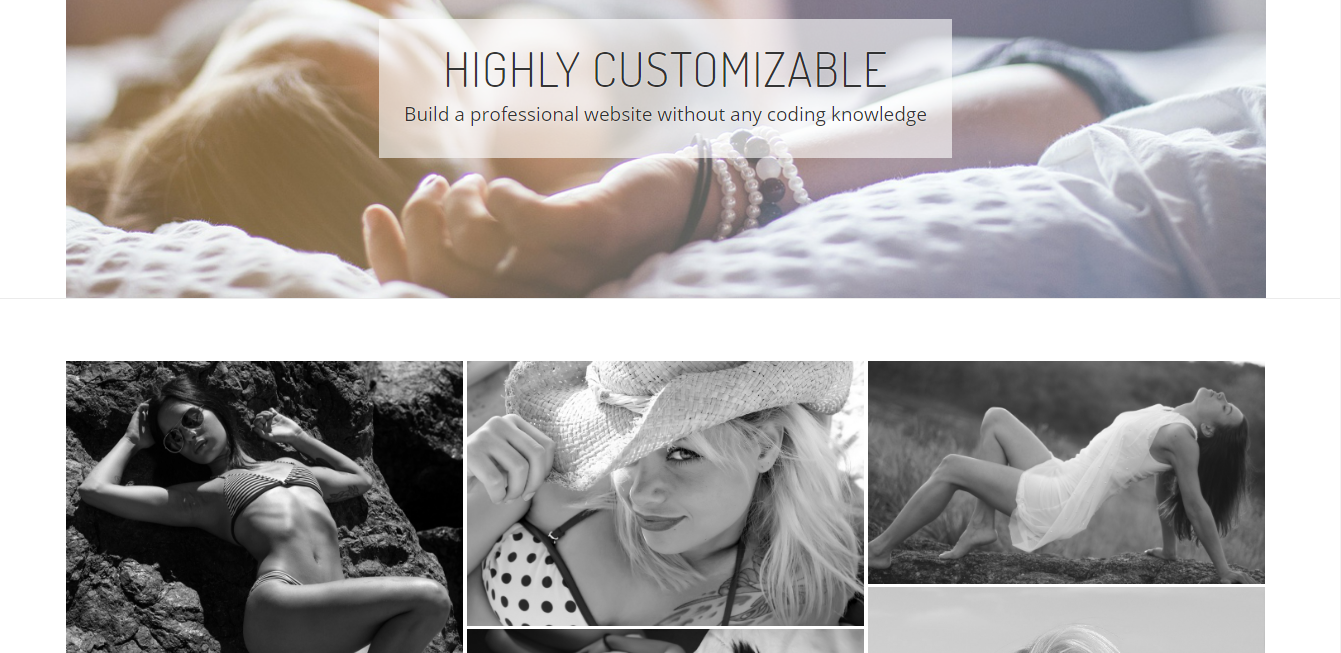 Multipurpose theme with drag and drop pagebuilder
Demo | More info and download (free)
WordPress Portfolio Plugins
If you're designing your online portfolio from scratch you'll find these plugins to helpful to manage images, and add some extra functionality and visual effects to your theme.
Huge-IT Portfolio

This portfolio plugin makes it easy to create portfolios containing images and videos in sortable sets with a selection of different layouts and animation effects. There's also a pro version with some extra functionality.
Nimble Portfolio

Nimble portfolio is a user-friendly way to create a basic portfolio with a wide range of customization options. It's fully responsive and skins and lightbox support can be upgraded when paying for the pro version
Behance Portfolio Manager

If you're already using Behance to showcase your work, this plugin is a great way to integrate your Behance portfolio into your personal website without a lot of fuss or effort. It has a clean layout and offers categorization and custom styling features
Essential Grid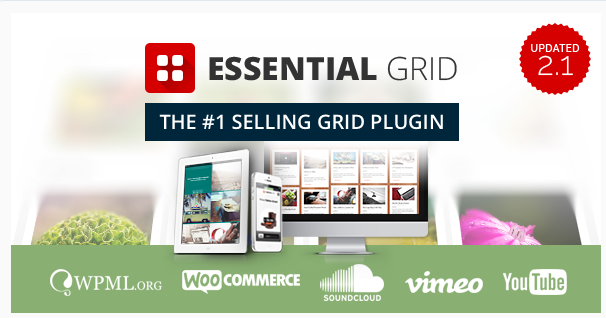 This plugin makes it easy for you to display various types of content in a customizable grid with 30 different skins and a visual editor.
PhotoMosaic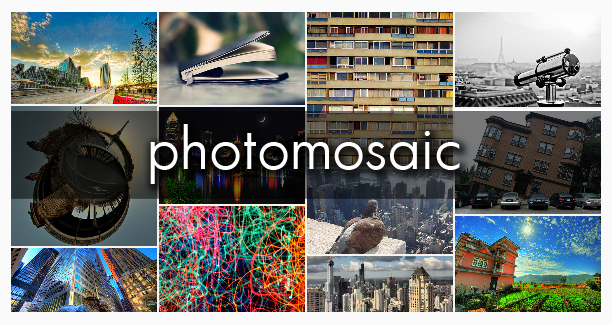 This simple plugin adds an additional option to the standard WordPress gallery, allowing you to display images as a tiled photo mosaic. It's fully customizable and includes loading animations and the PrettyPhoto lightbox.
Go Portfolio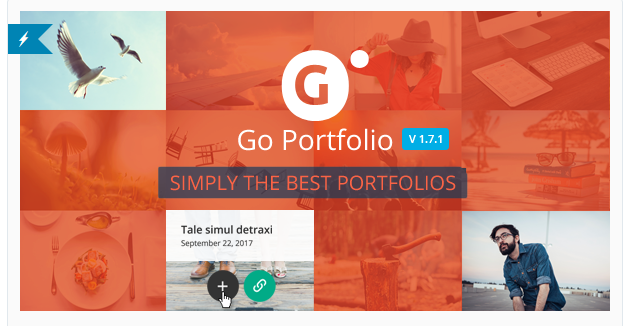 Go Portfolio is an easy-to-use portfolio builder for WordPress with a great number of different responsive layouts, settings, and customization options.
Conclusion
As you can see, there are a lot of resources available for those wishing to build their own online portfolio on WordPress and it's pretty straightforward to create a stunning professional-look portfolio with the minimum of time, effort, and budget.
If you've created your own WordPress portfolio site or have any other helpful resources you'd like to share, please feel free to drop the link in the comments.