For those who keep up to date with the latest technology news, you may feel comfortable with HTML5 as it has been all over the news in the community for some time now, and, naturally, there have been many tools developed to help designers and developers get the best out of this technology. So what tools are out there that can help with design in our modern era? Here is a round-up of my top 10 practical HTML5 tools.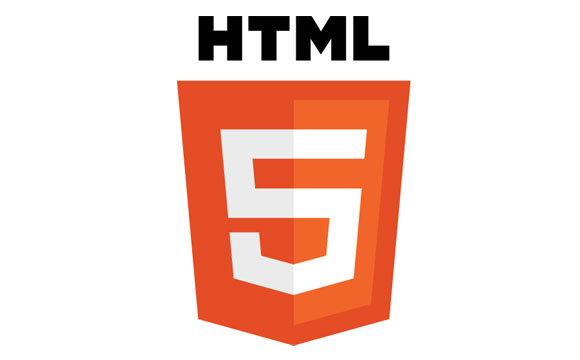 Let's get started
Whatwg
Speciality: official platform for all web designers. You can find the newest update and information on web development here. The original place for any HTML5 progress. For a web designer, it's important to keep up with the latest progress in the community, because technology is updating all the time.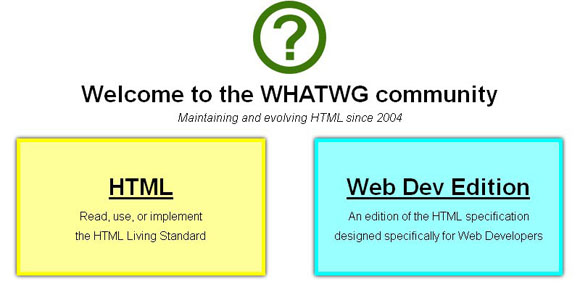 Practical index: 6
Helping star: ★★★★★★
HTML5 Test
Speciality: an indication of how well your browser supports the upcoming HTML5 standard and related specifications. It helps you to have a better understanding of which parts of HTML5 are already supported by your browser, therefore, make best use of it for your web application development.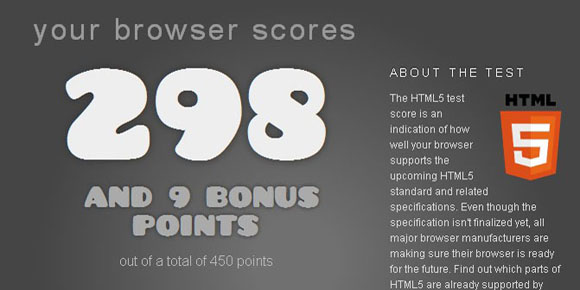 Practical Index: 7
Helping Star: ★★★★★★
Online XRay Tool
Speciality: a sharp eye to view any elements of any web pages. It helps you to analyze the box model of web pages you want, and provides the design information by handling HTML5 elements.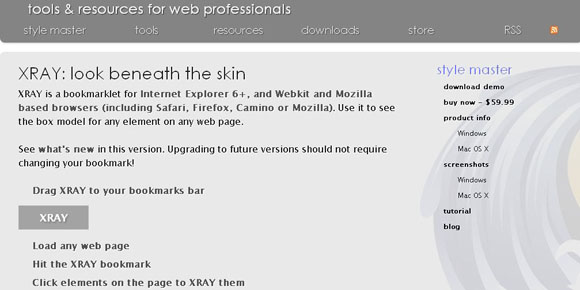 Practical Index: 8
Helping Star: ★★★★★★
SVG to HTML5 Canvas Converter
Speciality: it converts SVG into an HTML5 Canvas JavaScript function, and helps you to experiment with canvas. Immediate rendering of SVG with JavaScript source code available. Most vector art packages (Illustrator, linkscape and etc.) can export as SVG.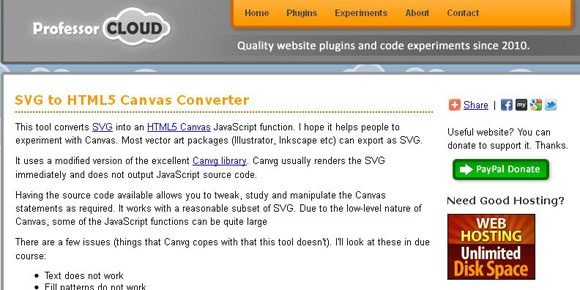 Practical index: 8
Helping Star: ★★★★★★★★
HTML Code Generator
Speciality: a nice tool for web designers to generate HTML code for headers, backgrounds, heading texts and paragraph texts, it offers a number of options, such as image, color and etc. they are the framework of your website, so the HTML code is effective for your work.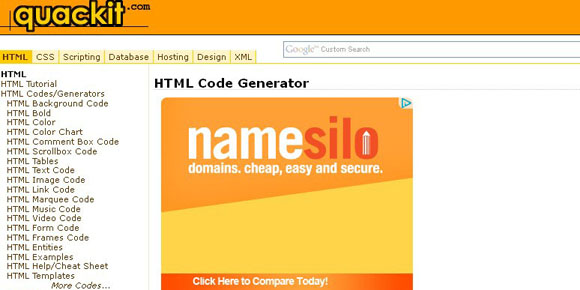 Practical index: 8
Helping Star: ★★★★★★★★
Font Tester
Speciality: a free online font comparison tool. It allows you to easily preview and compare different fonts side by side with various CSS font styles applied to them. It is very useful for web developers who are looking for just the right font/style/color to use in their pages.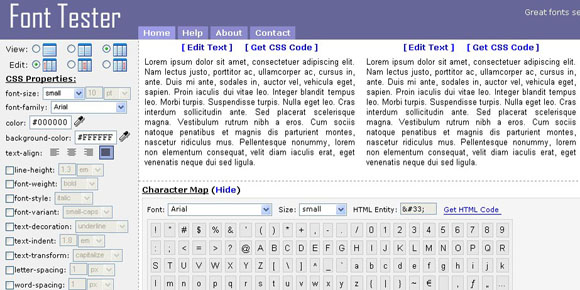 Practical Index: 8.5
Helping Star: ★★★★★★★★
Online HTML5 Audio Maker Tool
Speciality: it provides an audio solution for different browsers, which enables you to experience audio tags in HTML5 and make different formats of audio for different browsers. I think it's the most convenient HTML5 audio tool I have tried up to now.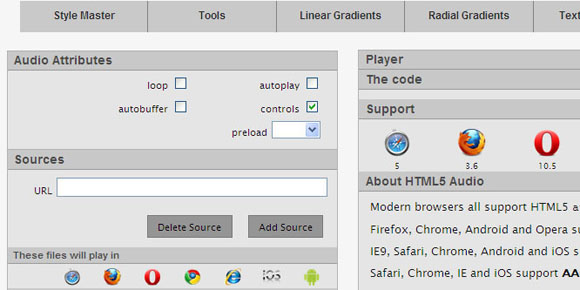 Practical Index: 9
Helping Star: ★★★★★★★★
Automatoon
Speciality: it is totally HTML5 oriented. A nice tool for designers who need to develop mobile applications. Your animation will be easy and smooth on iPhone, iPad and Android devices. A cool auto animation tool!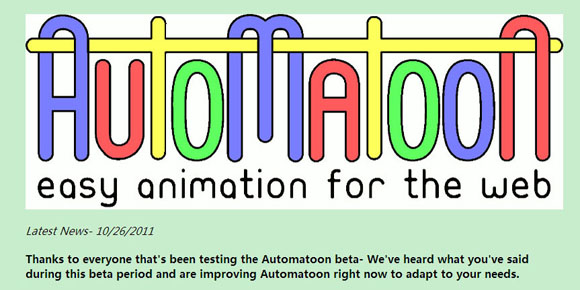 Practical Index: 9.5
Helping Star: ★★★★★★★★★
Cloudmach
Speciality: a 3D gaming cloud platform. It renders 3D in a cloud delivering it to any terminal with its new HTML5 technology, and works without any plugins, downloads or installations. Pretty clean and light weight.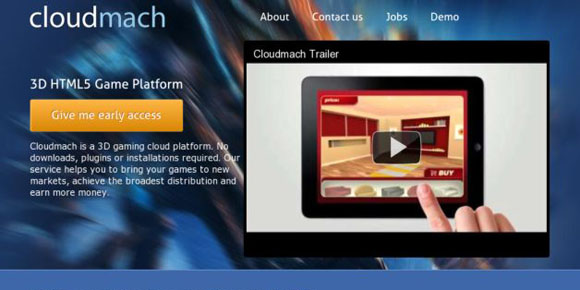 Practical Index: 9.5
Helping Star: ★★★★★★★★★
Flash to Html5 Online
Speciality: one of the leading free online Flash to HTML5 convertors in the world, which has two converting methods: local upload and online converting. It converts an entire SWF file to HTML5 format with excellent precision on text, line and image. Besides, it has the installable version for windows and Mac.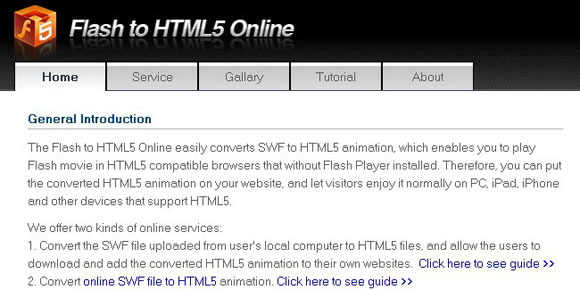 Practical Index: 10
Helping Star: ★★★★★★★★★★
Conclusion
Well, the above tools aim at different fields relating to HTML5 web design, from graphic to font, from audio to video, from animation to conversion. I hope some of the tools can bring practical help to your web design. By the way, there are plenty of other excellent tools available on the market, if you know of some pretty cool HTML5 tools, don't forget to share with us in the comments.