Obviously, for any savvy inbound marketer, what matters the most after doing all the hard work to get visitors on website is to convert them into leads for the business. In the purest sense, the best way to start converting visitors into leads is through 'Landing Pages.' In this article we will talk about types and categories of landing pages and their usefulness, and include some of the best examples of each type of landing page.
Why Do You Need a Good Landing Page?
Before listing common categories and the types of landing pages, first let's get clear on the usefulness and purpose of a good landing page.
The need…
Usually, online businesses spend much of their time in driving traffic to their sites, but even with a drop dead amazing website, they fail to get enough leads. There comes the need of a traffic driver landing page.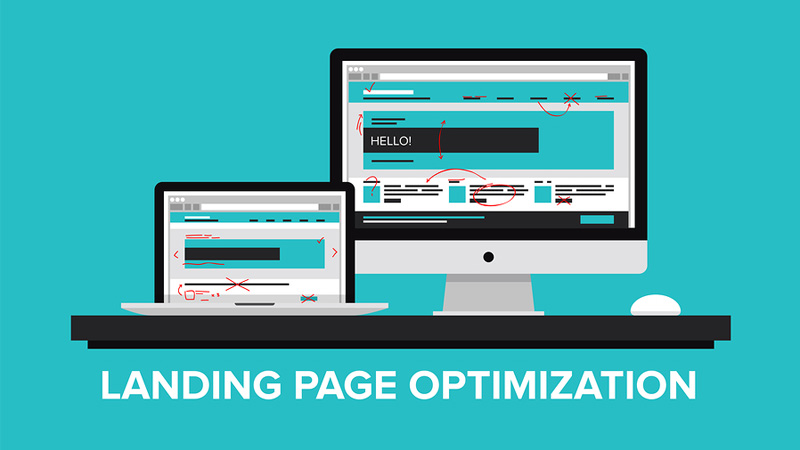 Image credit: Bigstockphoto
Landing pages are basically the heart and soul of any marketer's lead generation efforts. As you know, your page is the destination where visitors can go to find out more about a promotion or a specific service for which it is to be intriguing and informative enough to keep their interest. Above all, for other marketing materials online, a landing page of a company is perhaps the single most important web tool to use if you want to make sure of reaching your target audience.
The Usefulness…
While understanding the purpose of landing pages in the realm of marketing and advertising, here I drive some compelling reasons on how will it benefit inbound businesses.
It helps increase Traffic; one of the most important things a landing page can do for businesses is increase web traffic to a staggering amount. If done correctly, a landing page can convert visitors to potential buyers and turn in a lot of money.
Leads and conversions; basically, how you choose to set the landing page will have a radical impact on the number of website visitors. Web users are often directed to the homepage of a company through a link to a blog or an e-mail reference, but this is often a waste when a landing page might have much more potential. Landing pages undoubtedly make browsing online more interesting with their unique content, design and consumer attention resulting in more leads and conversions.
Call to Action; as marketing offers go hand in hand with landing pages – it should always ask for something, even if in subtle way, it has to be compelling enough to convince potential customers. And thus, by keeping your landing pages in front of the gate, your offers will greatly support your lead generation efforts.
So, achieving better lead management goals through your landing page largely depends on the type of landing page used. Lets' now walk through the three different categories of landing pages.
Its Categories…
Standalone Landing Pages include viral landing pages, Lead Capture and Click-through landing pages.
Microsites; these are a small Sitelet of the main website (also called mini-websites)
Internal Website Landing Pages; such landing pages include inner web pages or product detail pages.
Its Types…
As we see, not all landing page follow the same pattern. The layout and the general intention of a landing page may depend entirely on your business, your unique marketing campaign, and of course, the target audience you want to reach.
Below are five very different types of Landing pages, each with its own unique approach to web traffic.
Click- Through Landing Page
A click on the page is the basic form of the most common landing page, usually simple in its structure and intentions. As described, a click on the page is designed in such a way that tempts users to choose from the website of a company. Normally, the data provided will be vaguely a summary of a product or service to entice users to discover more. And the only way to find more information is to move forward with the transaction. Take a peek at the example of a Click-Through Landing Page.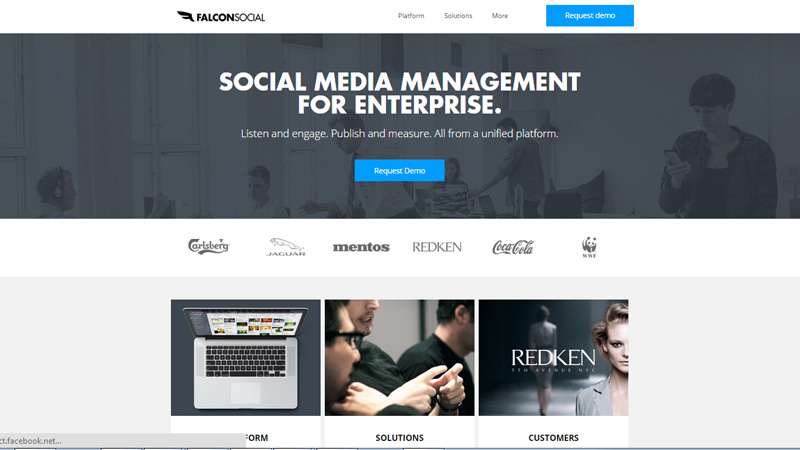 Viral Landing Page
Viral Advertising has become an increasingly powerful marketing tool and companies are using this to great effect in their website's landing pages. Such landing page intend to create curiosity about a particular product or service using funny videos or flash games to arouse interest. In the given example, the content of the page promotes the company indirectly with the intent to get people to talk about it. Memorable and unique content can spread like wildfire on the net and in the broader social media sites, the most likely thing is that serious customers will take note and they will visit. Using flexible web templates similar to those found in 'UPS landing page' can help you achieve the right balance when it comes to creating effective content.
Meet the template of Viral Landing page from this example.
Lead Capture Landing Page
This style of landing page can be a very clever way to secure potential customers. The intent of these pages is to gather leads from potential customers by asking them to leave their contact information so they can be tracked and contacted for selling. Taking the example of Logo Jeez page, it is notable that all the navigation links and output options are deliberately very limited in lead capture landing pages. Consequently, this is the way to build a mailing list of potential customers and then take other actions. With marketing to these customers on a regular basis, companies can begin to outline their first group of loyal clientele. Once the list is established, they can be targeted by sending unique content with signup CTA's through emails in order to register for product demos. So, this type of page can provide businesses a big boost in lead management.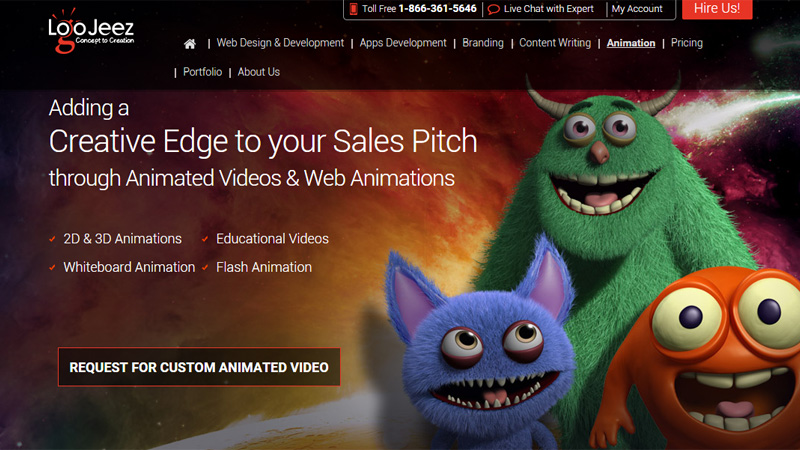 Microsites
This type of landing page is commonly used for large inbound marketing campaigns. They possess their own URL in relevance to the marketing campaign. These sites consist of small pages that are meant to engage user interaction while passing on relevant information in ingenious ways. In this way they are separate from the full website of the company and serve a single purpose to avoid the clutter of a full website. Taking the example of the Audi USA automobile landing page, it is notable that these microsites usually use high budget designs with high resolution images. Microsites like Audi USA are the best examples that can drive your customer's attention from traditional advertising campaigns.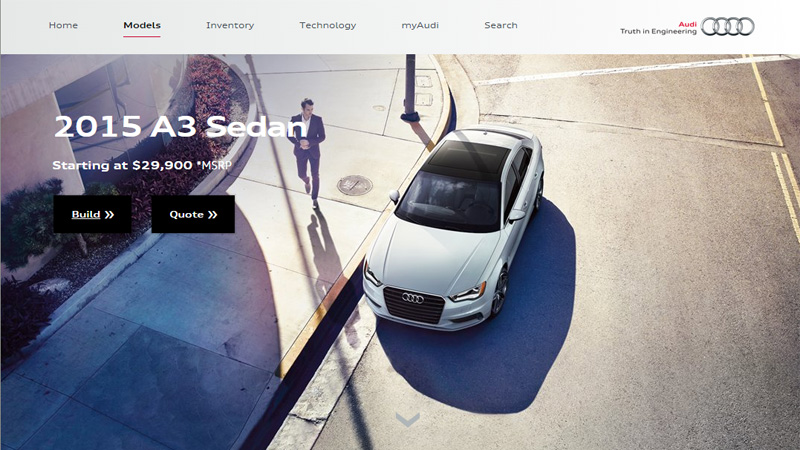 Homepage
This is the most traditional form of landing page to hit your leads and is commonly used by many businesses. Internal linking is usually overlooked by inbound marketers while doing search engine optimization (SEO), this is because Google's algorithms vary on a yearly basis and it becomes hard for inbound marketers to know what is legitimate for them. Often marketers do not realize that they can get the high 'SEO value' through internal links on high-value pages.
Such home pages also endorse strong link equity flow in any company's site. They let you channel link to target landing pages and help to boost a page's usability and crawl-ability that makes it easy for users to look for relevant content.
Let's take the example of Whistle's inner webpage; this particular web page is designed entirely on one service, though the company offers many others too. Promoting a single service can also send Whistle's visitors to their homepage and that results in them choosing other services the company offers instead. Though, looking from another perspective, companies still make a profit in this way.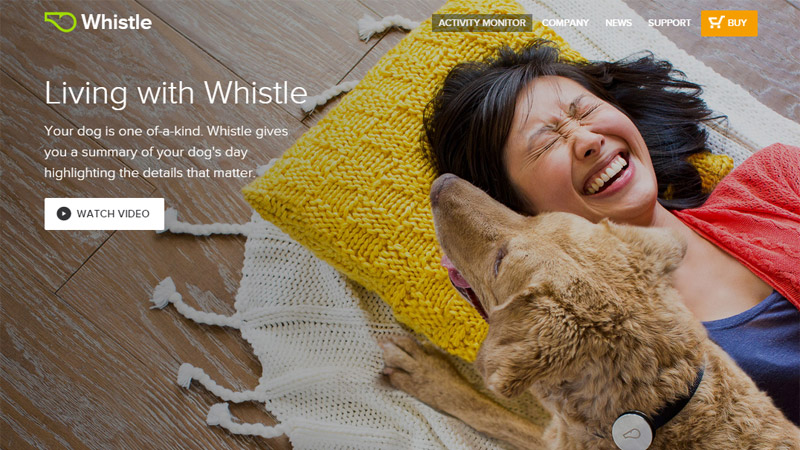 Conclusion
Once you start working with any of your new clients, the very first thing that will move the needle is to develop a landing page that can increase your conversion rate. All of the above given examples put simply a single message for the entrepreneurs and inbound marketers; the more landing pages they create, the better opportunities they will have to convert their potential visitors into lead generators.