Whether you are designing a website, software or mobile app, the user experience of your product is critical to customer satisfaction. It is important to evaluate the product in all stages and gather feedback, so you can make a decision on what to implement next and what to improve based on how your product is actually used.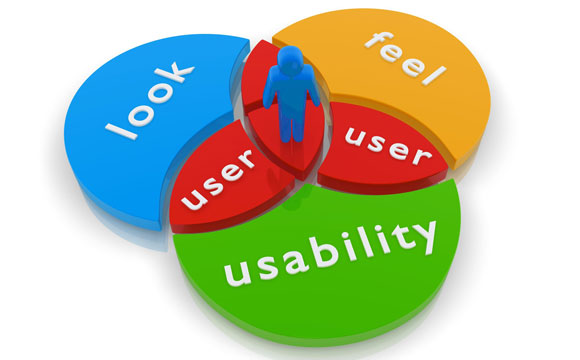 What is Usability Testing and Why?
You will know if the design works if you test it. Usability Testing, which is the interaction design term for getting feedback, helps you understand how your users experience your product. This method allows you to examine users' perceptions and actions by watching people trying to use something for its intended purpose.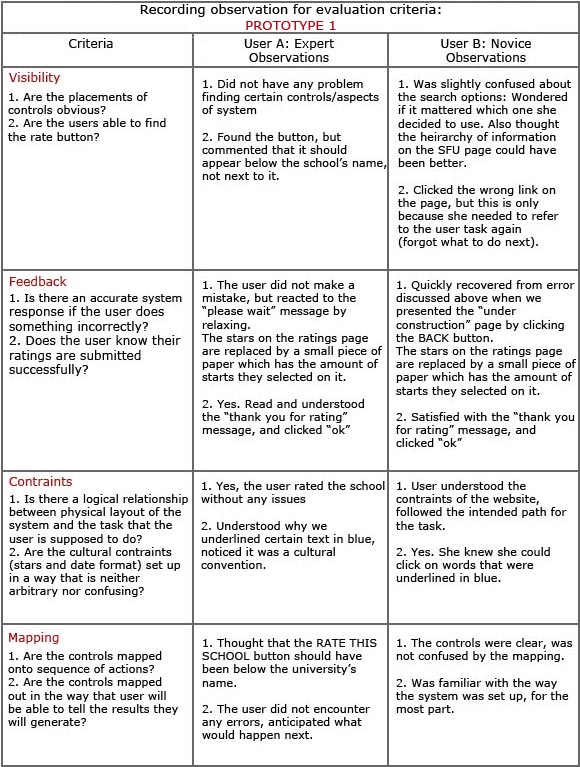 Usability testing is different from A/B testing which is comparing two versions of a web page on a large audience. Different from A/B testing's quantitative nature, usability testing offers qualitative insights. Through A/B testing you can find out which version performs better, but usability testing helps you know the reason behind the results or why one version was preferred over the other.
How to Conduct Usability Testing
The first step to conduct usability testing is to identify the users' goals. For example, if your startup is a peer-to-peer accommodations marketplace website, two important and common user goals would be booking and listing a place. You can also include browsing listings, bookmarking/saving listings and whichever important features your product has in the usability test.
After identifying user goals, you need to find usability testing participants. These should be your target users because that is what your application is made for. Focus on age, demographics and any user trait and try to find people who match these criteria as much as possible.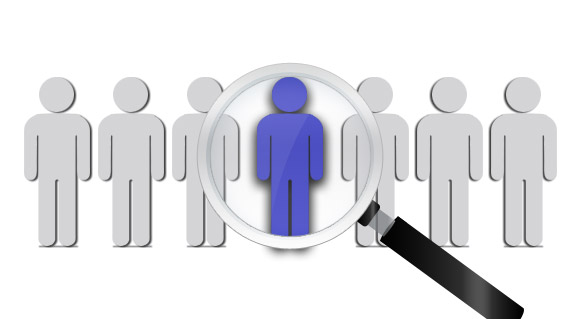 One way to recruit is from your own personal and professional networks. Reach out to the people who you think would very likely use your product on social networks such as Twitter, LinkedIn or Facebook groups. You could offer cash, gifts, premium version of your product or any other rewards in exchange for their time. With some incentives, it is possible to find people who are willing to put in the time to participate in usability testing sessions.
If you found friends to help, ask them to be as honest as possible and tell them that it helps you fix the mistakes early on, as they might be afraid to give very direct and honest feedback, thinking that they could hurt your feelings by saying what they think is wrong with the product. The challenge with recruiting from your own networks is that it could be hard to find target users, depending on your network size/industry and target user group.
You can choose to find usability test participants on sites like Craigslist or errand services like TaskRabbit. However, many that respond to these ads are stay-at-home parents or freelancers who are looking to earn extra income. To get useful results, be sure to have some criteria or questionnaire to screen your target users.

Aim to have 5 users per test because the first 5 users can give you most of the insights. After the 5th user, the feedback you'll get is likely to be redundant. Test at each release and make iterations instead of conducting elaborated usability tests.
"Distribute your budget for user testing across many small tests instead of blowing everything on a single, elaborate study." – Jakob Nielsen
Once you have the tasks and the participants, set up a session with each user – in person or virtually. It could be from 60 to 90 minutes, depending on how many tasks you wish to test.
Explain the purpose of the usability testing, give each participant the list of tasks and no additional explanation and watch how they perform the task. Just like in reality, no one will be by their side to guide them, and you shouldn't give them any hint on where to start. But of course, if the participant is unclear about the usability testing procedure, you should make it as clear as possible so there is no room for error.
It is important to encourage your participants to 'think aloud' – to voice all concerns, confusions and comments they have with your product. The more the participants think aloud, the more you'll be able to peek into their brains on what they think about your product.
While the participants are thinking aloud and using your application, be sure to note down their comments or record the session. You might be surprised by how much insight the participants can give you. It's also helpful to interview individual participants for detailed answers after usability testing sessions.
Usability Testing Services
While it is not hard to conduct a usability testing on your own, you can choose to use usability testing services like UserTesting and TryMyUI because each has a database of testers. I've summarized what each site offers.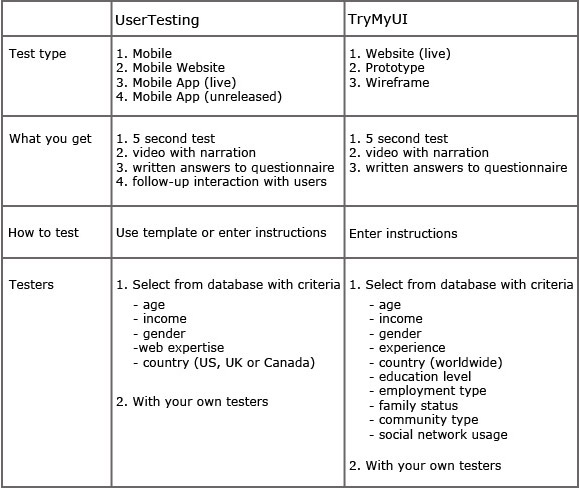 Conclusion
Whether you choose to conduct the usability testing yourself or use an external service, you should have lots of insight about how users experience your product and things you should keep or change after the usability tests.
I'd like to hear about how your usability tests turned out, or your experience with these usability testing services.