Whenever we talk about the subject of user experience, one word pulls itself to the front of every discussion. This word is empathy, the ability to understand the feelings and thoughts of your visitors and to be able to effectively place yourself in their shoes. Some people are more naturally empathic than others but the key principle remains the same. If you want to build a user-interface or create something that will gain widespread appeal, you need to know what your visitors need. Oh dear!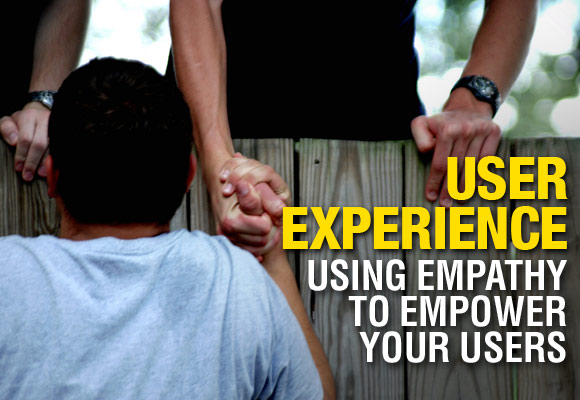 Humans Aren't Psychic
Trying to gauge what your visitor's individual needs are (as dynamic as they can be) is like swimming against the tide of the ocean. Not only is the human mind a complex organism, it's downright next to impossible to read someone's mind, even if you've known them for years. So unless you're psychic or some sort of godly figure, how on earth are the rest of us meant to cope with such a challenge? The simple and unfortunate truth is that in our industry, most people don't cope and fail at the task.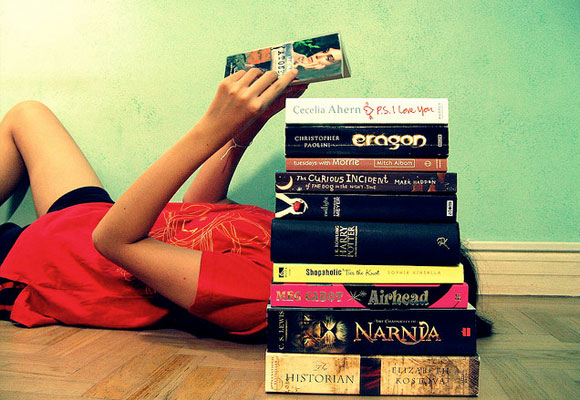 Image credit: jamwithsand
Figure 1: Trying to read what's going on inside visitors brains is impossible.
Emotional Psychology
If there's one thing psychology can teach us, it's that the types of emotions we suffer can seriously impact our ability to browse the web. Whether we are so tired that we can barely keep our faces off of the keyboard to the crazed acts of anger which make us hurl our monitors from a multi-story building's window – the need to address such feelings and issues is paramount. By taking the time to better know and understand our visitors we can seek out such issues and resolve them (pain free).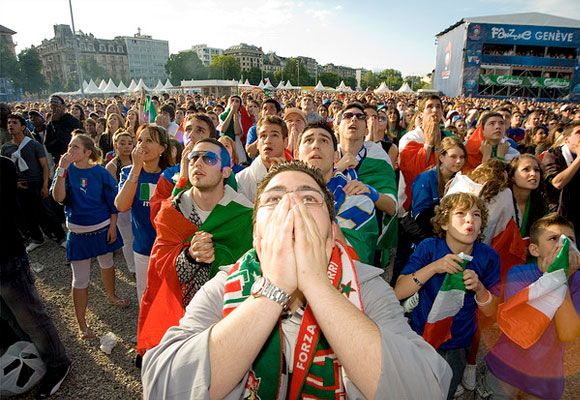 Image credit: Amir Rijavec
Figure 2: We all have a range of emotions which can impact our experiences.
So how exactly are we meant to tackle something as complex as human emotions? I'm certainly not suggesting that you sit your visitors down on a couch and follow Freud's notion of asking them about their mother – The general method we use to gather information on the web is through good ole fashioned research and feedback. My guess is that many of you already get some kind of feedback as it is, whether through your blogs comments or something like Google Analytics.
Illusions of Ubiquity
Before we examine the methodology to turn such instrumental points of communication into a cool empathic response, it's worth highlighting a few basic issues of how the web functions. As a guiding principle, it's quite easy to fall into a false sense of security in which the illusion of a ubiquitous and well thought out design may seem perfect, but as many in the industry will tell you, sometimes even the worst websites don't find out what's gone wrong until all of their clients have been chased away!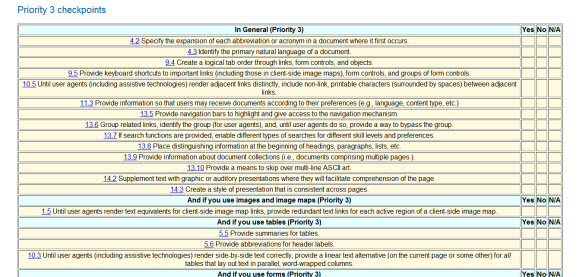 Figure 3: No two people have the same requirements – accessibility is a prime example of this.
Empathy isn't just about the ability to know what your users want to see (and when they want to see it) – the principle itself falls into the idealistic nature of tracking trends and attempting to work with your audience to engage their thoughts and feelings into your site. A site with an active community will have more emotional ties with its clients as they spend hours investing their time into providing responses. It's therefore important to encourage visitors in "opening up" and sharing themselves.
Empathic Methodology
Understanding your visitors requires a general mixture of decision making and investigation, which can sometimes be quite hard if you feel disconnected from your audience (or take them for granted) which is justification enough to become more involved in the cultivation of your audience. The first thing you will need to put the empathy you have for your visitors to good use is to simply find out what they want. There are a number of ways you can go about this task, and they're all really useful.
Polls or surveys which require little time or effort, but get number based responses.
Emails and feedback forms which (with encouragement) can get ideas for new features.
Methods of detecting bugs, dead links and issues with the design (bug tracking).
Statistics software to analyse the type of visitors you get (location, browser, et al).
Mechanisms for community involvement like social networks, forums and wikis.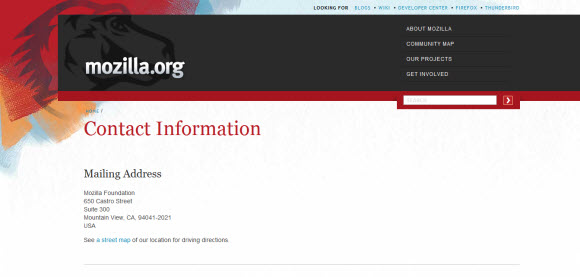 Figure 4: Setting yourself up with some feedback protocols can make all the difference.
While not all will be useful for every situation, the key point is that you want to have some kind of universal aim of having visitors be able (and want) to approach you in the future with sensible ideas, useful feedback and any specific needs that need to be addressed. As mentioned earlier, because we cannot read minds it's imperative that you not only take your visitors needs seriously but you are also pro-actively attempting to improve your offerings to meet the needs of current and future visitors.
Empowerment Principles
The methodology of trying to encourage your visitors is primarily referred to as empowerment. The general premise behind the concept is that by giving your visitors some level of control and an ability to contribute to a community, you give them the means to better your website and allow them to help you understand what is required to ensure your project remains a success. As a result, the more people you can get involved in this process the more individual needs you can be made aware of.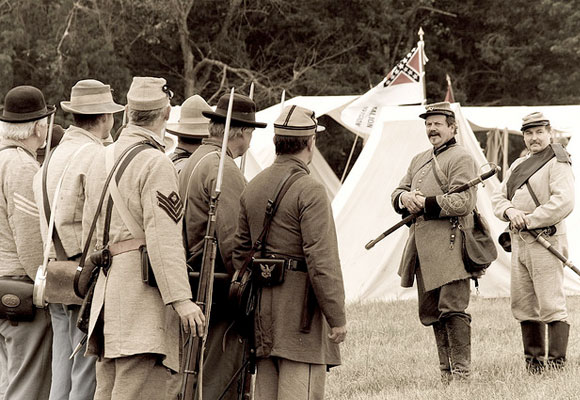 Image credit: headsoak
Figure 5: Encouragement is one of the best methods to gain regulars.
When trying to show empathy for your visitors, it's far too easy to get lost in the numbers of your analytics package and forget the real people who exist beyond the statistics. Gaining the much needed trust and feedback of your visitors will allow you to provide for their needs in the future. As such, it's important that in any choice you make, you should think carefully before acting upon your impulse to make changes or do things which may interfere with the user-experience unexpectedly.
Consequences of Caring
While sorting out the useful information from the useless, and the stuff you can implement from the other bits and pieces which are pretty much useless, it's really up to you to what extent you allow your empathy and heart to rule your head. As a matter of discourse, a happy customer is one who is more likely to revisit and purchase from you in the future, but like with all things there is a flip side which in this case is that customizing for such a wide varying level of needs can get expensive!

Figure 6: Constructive feedback can be exceptionally useful in resolving issues or building trust.
In everything we undertake, time is often of the essence, the consequences of caring is that we can't always do everything that we want to. But that doesn't mean we should just give up and keep with how things currently are. The need for accessible sites and the turning toward handheld devices is making those who previously ignored accessibility to change their ideals, as is the case for usability. All great things, but the importance of reflecting visitor needs upon our clients is also mission critical.
The Value of Empathy
Of all the areas of user-experience that exist, none can be successfully undertaken unless you have the empathy and wish to help your clients underlying your actions. While cold hard numbers may help you feel that your business model or website ideas are turning you a profit, you cannot have a good user-experience without a two pronged focus on both the experience (and how great it works) and the user (who has the final say in whether they want to visit and use your site in the future).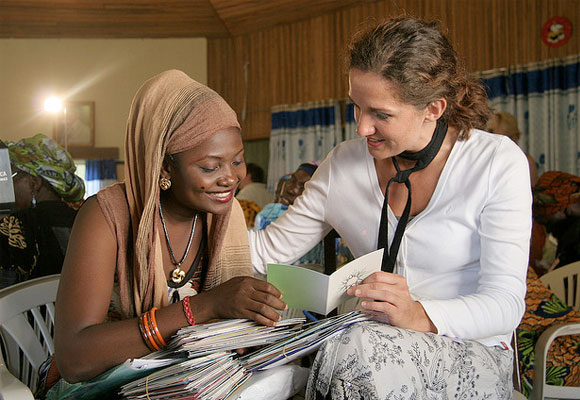 Image credit: OpenDoorsUSA
Figure 7: Care about your visitors. If you upset them, they could leave!
In summary, try spending some time visiting websites you have never experienced before, and note to yourself how you felt, the problems you encountered and what was missing to gain a bit of simple perspective on the matter. While not everyone will experience the same troubles you might, having that feeling of vulnerability when somewhere new may give you an idea as to what visitors will likely experience when on your site, though it shouldn't be used in replacement of usability testing.
The value of empathy is the ability to understand your audience, give them what they need and make a site as well produced as possible. With such an undertaking, you don't want to start churning out a site that looks great to you (but everyone else hates it). With so much competition on the web, the understanding of your users is the best form of marketing you have, remember to keep your visitors in mind, try to help make them regulars, and good luck with your future projects!
Conclusion
What do you find most confusing or frustrating about understanding visitor needs? Do you find that clients have little respect for visitors or do they have an empathic perspective? How do you go about testing to ensure your site is user-friendly? Let us know in the comments!
More Resources