Working in a reputable web agency adds prestige to your resume. It is also a privilege when you do not need to worry about your income. But of course there are times you may have doubled your working hours unconditionally (like Saturdays and Sundays), with the company's best interest in heart.
Your immense commitment, sacrificing of your time and accumulating of skills are experiences that will be a great attribute to the next big firm that you plan to get into. You will be recognized in an industry party, you also enjoy meetings and partying with the higher society (people who pay your bosses so your bosses can pay you). As long as you are comfortable and happy, life will still be great. But bear in mind an unspoken fact, a brutal truth; your company has you in their asset temporarily, what assets do you have for yourself permanently? Glamour and respect, is it really the case? Whatever it is, the company have bought your time away.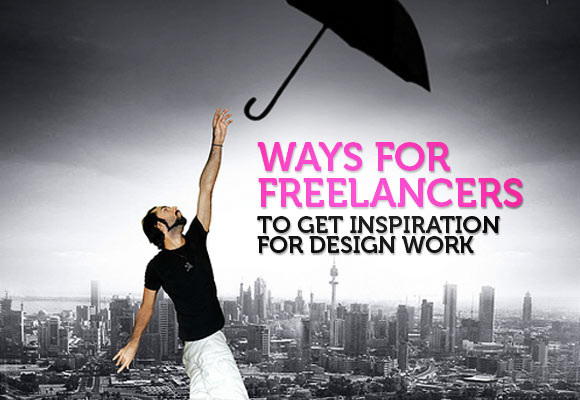 Image credit: Yasin Hassan

As you read this, you may already be toying with the idea of becoming a freelancer yourself. But you may be holding back because you are fearful of not having enough projects to sustain yourself financially, handling monstrous clients and of course, the most crucial of all, the lack of inspiration.
However, as a freelancer, you have more leverage and there are so much more privileges you can focus. One of the most important privileges is; the freedom of time.
The freedom of time is priceless. If you are a stable freelancer, you do not have to battle with the unavoidable politics in the studio. You also would not dread working in a space that doesn't belong to you or the smell of stale air on a Monday morning; but let's not go there.
The learning curve of an up and coming freelancer is so steep and exciting, because he gets to take on the role of a project manager, art director, designer as well as client services. While taking on too many roles alone puts a strain in the procession of a project, the bigger problem to face is when the creative juices turn stale especially when the freelancer is having trouble dealing with deadlines. Many "freelancers" often make the mistake of over committing themselves in project handling and neglect the real design work. Generating fresh and creative ideas is what a designer is for! Can you manage it all?
When your inspiration has been compromised, there are ways to get your creative juices flowing again.
Here are some ideas we have compiled that you can try. What about yours? How do you keep the creativity going?
Take an Evening Walk
Walking is fun and easy. Get away from your desk! Take a walk in the park, or along the beach. An evening walk does wonders. It is healthy and also allows you get some alone time to think. Your mind starts to relax as you appreciate and enjoy the sound of waves, the chattering of birds, the breeze, and the beautiful colours of nature.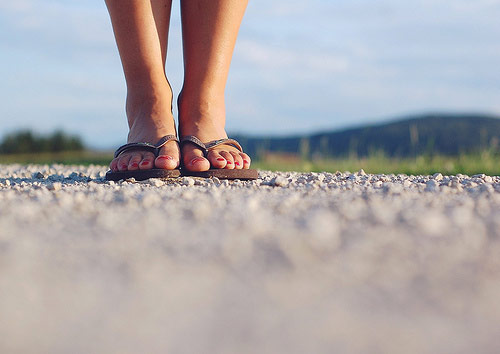 Image credit: Tja'Sha
Bring along a small notebook for sketching or just to take down your thoughts. This creates a healthy balance between your body and mind, and helps to release your stress.
Bring out the Fashionista in you
Fashion is design. Web designers and developers are not boring geeks. Be daring, be experimental in your dressing. Take some time to play around with colours. See how you could look different with a new hairstyle or mixing and matching your outfits. Of course don't go overboard and scare your clients off with your Halloween outfits. Not sure how to look good? Visit fashion web sites, turn on the television, take a walk down town or even people watch at coffee joints. Take notice of the styles and colours that suit you. You may not get it right the first time, but once you grasp it, you could be the next fashionista among your friends!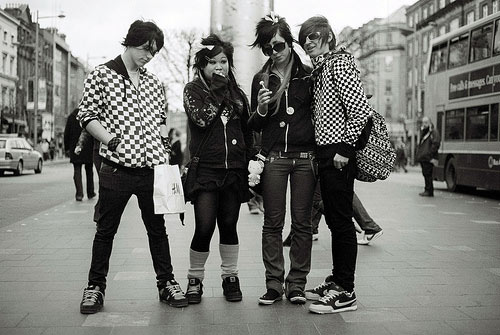 Image credit: MacGBeing
Making an effort to dress up helps make you feel good and it also shows how conscientious you are with details. Good fashion sense gives you the opportunity to strike a lasting impression. So before you step out of the house, look at yourself in the mirror again, and see what you can do to improve those T-shirts (obtained from free events) and jeans you always wear.
Read about Art History
Have you ever thought of Art History is sexy? Think about what Medieval Art, Romanticism, Cubism or Neoclassicism are and represent? Think Salvador Dali, Picasso, Vincent van Gogh, Kandinsky, just to name a few. They are the grandparents of art today. The different forms of popular expression in visual culture – painting, sculpture, graphics, photography, film, architecture, and mass media were born out of these artists' works and great minds.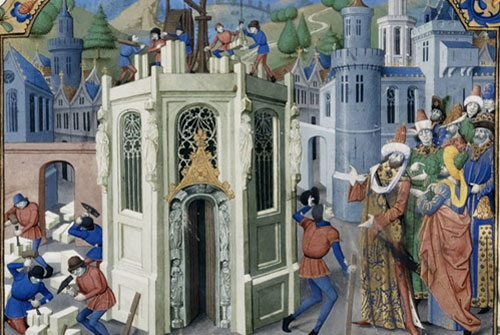 Image credit: Wikipedia
Reading about art history expands our knowledge about verbal and written literacy. It helps us to think deeper about the roots of design and to give rational to the visuals we produce. Only by absorbing ourselves in art history, understanding it, and linking the concepts to today's work of art, can we produce even better works in this century.
Visit the Museum
Museums contain the culture and heritage of your country. Most museums (especially art museums) are often identified as a gallery where exhibits can be found. Museums provide inspiration through personal connections with visitors by engaging them in various activities. The Greater Philadelphia Cultural Alliance and the American Association of Museums created SPARK, a powerful and emotional short film about humans, and the profound impact that Philadelphia museums and cultural institutions have on their and hearts and minds.
Music heals your soul
Music relaxes our minds. Playing a soothing song or tune, can stimulate your mind to recall happy memories and transport you to faraway lands you've always dreamed about. Listening to your favourite tunes while working on your design, eases the tension, unclogs the mind and motivates your body to work well.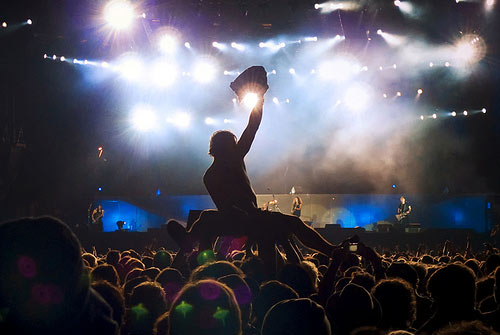 Image credit: crsan
From time to time, keep a look out for your favourite bands or gigs that are visiting your city or town. It is a great opportunity for you to let your hair down and share the experience with a bunch of friends.
Say hello. Be social.
I know striking a conversation may be difficult for some; however, it is always important to keep your circle of friends wide. One of the disadvantages being a freelancer is that you lack colleagues. Lacking colleagues could also mean lacking conversation and outing activities. So always seize the opportunity to date your friends out. Going out to meet their friends or their circle of friends expands your social loop.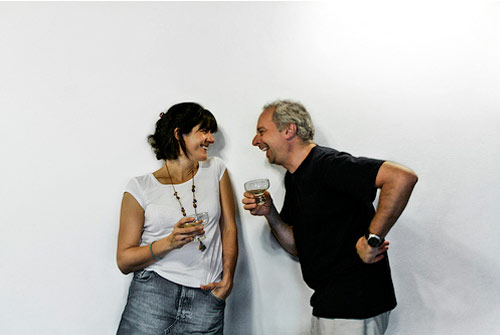 Image credit: Cel
Learn to build a rapport with them. Telling them about your job, business or skills may help you to get projects in the future. Networking is very important for a freelancer! And of course, it is even better if you participate in design communities and meet fellow designers. It is always essential to speak to people in your industry and understand their point of view regarding design issues.
Need More Ideas?
Finding hobbies and other activities you enjoy doing to stimulate your mind is crucial. It also adds so much more colour to your life! What do you do when the juices just don't flow for you? Share them with us!