If you're a beginner in web design and you're about to get your website made, there's a lot you have to keep in mind. These are some tips of things you have to think through at an early stage, and can also be used as a reminder for those that have a little bit more experience. We're not giving you the answer to everything, rather telling you what you'll need to decide upon when you're having your website made.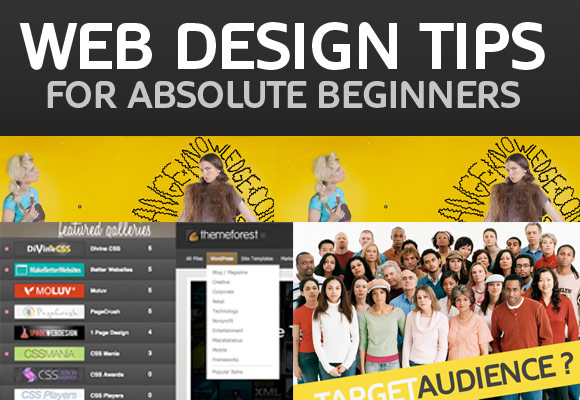 Web Design Tips
Now it's time to have a look at some of the tips we have for you today. Don't be intimidated by the amount of information you have to take in. Once you get started you'll see that as long as you have the time to look at things properly it'll all feel pretty logical.
Decide What Type of Website You're Having
Before you start you have to decide what type of website you want. Is it a blog, a portfolio or maybe a business website? This is a choice that will be crucial before having a look at all of the other steps. Before you can make a web design or get one made by someone else, you'll need a clear vision of what the end result should be like. What's the goal for you? Are you using it as an online portfolio, do you want to sell anything from it or is it more like a blog?
Write down what you have in mind, let it rest a day or two and look at it again. It's also often a good plan to start off with the basics of what you want, and add more elements/modules to it later. This is especially a good plan if you can't afford or don't have time to get it all done at once. Having something up is better than having nothing.
Choose who's Going to Do the Work
Will the website be made by you – or someone you're hiring? This is a very important decision. You have to consider a lot of facts, such as skills, time and the financial aspect of it. Remember that the time you save by hiring someone else to do it can be spent more wisely doing something you're better at (if you're not a web designer). If you do have the skills you can save money by doing it yourself. It's just a choice you'll need to make.
Think it through properly before you decide, as there are many pros and cons no matter what you chose. Another thing to keep in mind is the fact that 99% of the time you'll discover that if this process is to be done properly it'll take more time than you first anticipated. Look at your own situation, your skills and your schedule. Think it through before you decide.
CMS, Template or Coded From Scratch?
Early in the process you need to decide what you want your website to be built on. There are CMSs (Content Management Systems) such as WordPress that provide many free (or paid) themes that could fit in perfectly with what you're looking for. These can be installed without any coding knowledge, and the hundreds of plugins available will help you customize it endlessly.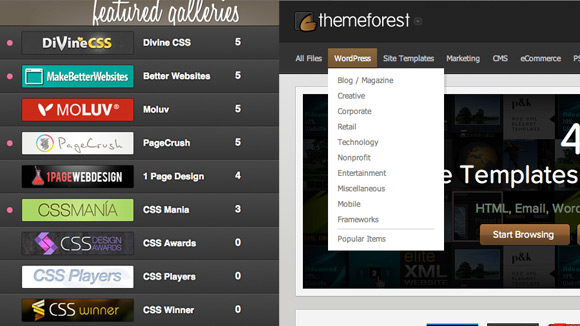 Paid themes can be well-spent money as these often are very professional looking and come with support. Other options can be to purchase/download templates which often require some coding skills, or making it all from scratch. More and more websites are built on the WordPress platform and it's definitely a strong option to consider this if you want to save time and money. If you're not sure, check around with other designers you know to hear their opinions on it.
Define Your Target Audience
Before starting on the design itself, it's important to think about who your target audience is. If they're designers you could usually go for creative solutions and spend more time fine-tuning the look and feel of the site. They will probably also have higher expectations and be harder to impress. If your target audience for instance are people that are less familiar with the Internet and design, you should focus on keeping it simple and intuitive. Current trends are mixed, and you'll also see that clean and simple is found appealing amongst many different readers as well.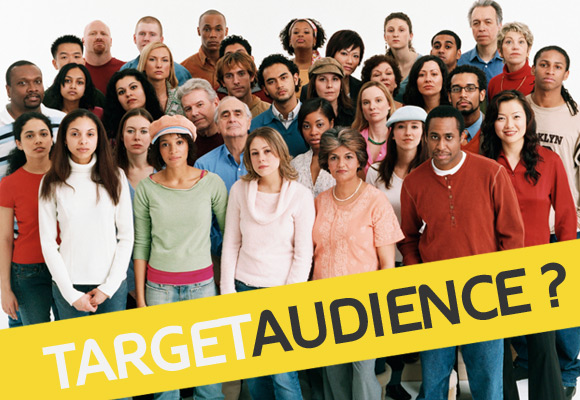 Chose Your Content
Before starting to sketch out the design, you should get a good image of what your content will be. Write down the different points that should be included and make your decisions on how much to implement, what to display and how many pages to include. Are you including a portfolio/gallery, a blog section, product pages? Once the content feels right, you can start focusing on the visuals without having to think about the content as that'll be done.
The Bigger Picture of Your Design
You will need to find a design that is appealing as well as able to present your message clearly. If you go for a CMS you should look through as many themes as possible to get an opinion of what you like and don't like. If the website is being designed from scratch, you can be more specific on all parts of it. Regardless of your choice we advise you to browse through web design galleries and showcase articles to get some good ideas of what you want.
Take your time to find something that really feels right. If you don't like it from day 1, you probably won't like it in a month. And if you don't like it yourself, how can you expect others to? Don't be afraid to play around with different colors, textures, fonts and images. As with many other parts of this process, it's a good plan to let it rest for a day or two before you look at it again. Some designs grow on us, while others will be easier to exclude once you've slept on it.
Smaller Design Elements
When you see the bigger picture, it's time to make the smaller elements work. This process is usually different from time to time. Again, if you're going with a pre-made CMS theme, your options are limited. There are often different layouts though, and most paid themes offer a variety of colors and font options. When getting the design done from scratch, you'll have to prepare to spend some time on this part. We're not going to go through every single page element, just make sure to take your time on this.
Header and footer need to be decided upon and you have to find a navigation-solution that works with everything else. Try to keep a clean style and never mix too many fonts, colors and styles as this often gives a more "messy" impression. Again, look at what others have done to try to come up with your own look. Keep a red thread through all your sub-pages as well to avoid any confusion.
SEO
Don't forget the SEO part of your web design. Nowadays it has become more and more important to get some knowledge of this. Check out our previously published article: Why Web Designers Cannot Ignore SEO? to get a basic intro to what you should keep in mind and why this is so important. Many paid CMS-themes also fortunately do have SEO options built in.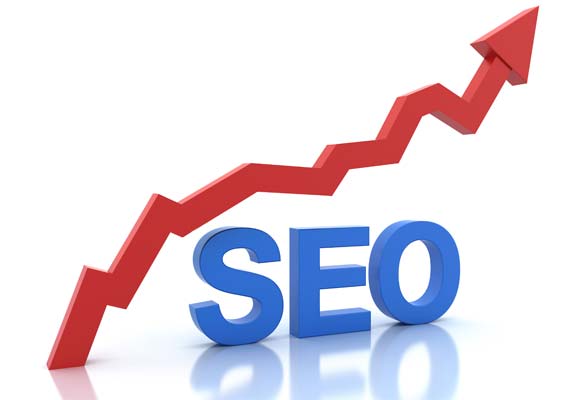 Be Accessible!
If you want people to be able to get in touch with you for a quote or questions and comments, it's very important that they'll be able to reach you without having to search too much through your website. Be aware that people do have different preferences regarding how they'd like to get in touch with you, which means that it's usually a good idea to have more than just one contact option available. Integrating a contact form is a good way of avoiding too much spam and not having to necessarily give out your email address right away.
Other options could be social media links (your Twitter, Facebook and so on). For some inspiration on this, check out our showcase 35 Examples of Well Integrated Social Media Links in Web Design . Additionally you could add your address, phone number and anything else you'd feel comfortable giving out. If you have your own online portfolio, remember to include it there as well.
Conclusion
There are lots and lots of things to consider when you're getting your website made for the first time. In this article we've mentioned some of the more basic things. Once you start this process you'll see many questions rise along the way. If you're not keeping a good overview as you go, it can easily be quite a "messy" process. Make sure you have a clear idea of what you want and take your time when making the different decisions. Our 3 tips are to work systematically, take your time and go with your gut feeling.
We hope this has been helpful for you whether you're completely new to this or just needed a reminder. All of us have different ways of approaching things, so find out what works best for you. Finally, we'd love to hear your feedback. What's your best tip for those that are about to get a website made for the first time?