You are making a fatal mistake if search engine optimization (SEO) is not a component of your web design process. I know how easy it can be to completely forget about SEO or simply skim over it. This is why I co-founded ">My SEO Tool; a simple application for web designers to manage their SEO campaigns. This article will discuss the importance of SEO and how it can be easier to implement than you think.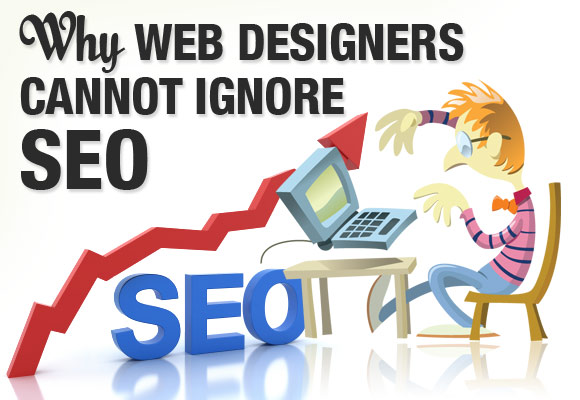 SEO 101: The Fundamentals
Lets go over the basics in case you are unfamiliar with SEO or need to brush up on it. In a nutshell, this is the process of manipulating your website so that a search engine can associate it with a particular keyword phrase. The idea is to get a website ranked high in a search engine for a particular set of search phrases which will result in an increase in traffic.
To accomplish this task, you must focus on 3 main areas:
1. Keyword Selection
You must ask yourself, if someone was to use Google to find the product or service that you offer, what search term would they use to find it? In other words, put yourself into the shoes of your targeted customer. To do this, try brainstorming as many keyword phrases as you can and then choose the best one's based on competition and search volume.
If no one is searching for the keyword you have selected then what is the point of trying to optimize for it. On the other hand, if it has a high search volume then it probably means you will be competing with many other websites trying to rank for that term. That being said, you need to select keyword phrases that have a nice balance between high search volume and low competition.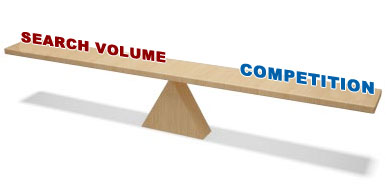 2. Optimization
Next, make sure your website is relevant to the keywords you have selected. A search engine will extract emphasized words from your website in order to determine which search terms your website should rank under. Generally, your keywords should be scattered throughout your page. If you can scan a web page and determine that the topic of the page matches the keyword you are trying to optimize for, then you have done your job. This is also known as on-page optimization and should be performed on every page that you wish to rank for. A few pointers to pay attention to:
Make sure your headings – (ie. h1) contain your keyword phrase
Provide a unique title containing your keyword phrase for each of your pages
Name your pages based on their main keyword phrase (ie. /classic-cars.html)
Use text over images – the content in an image cannot be analyzed by a search engine and therefore will have no affect on SEO
Keep your website fast – do not use large images or other media as a search engine may penalize you for a slow site
Design a sitemap – search engines will have an easier time indexing your site if they can easily find all your internal links
3. Link Development
A search engine measures popularity based on the websites linking to yours. These incoming links are commonly referred to as backlinks. This is one of the more difficult components of SEO since it is not entirely under your control who links to your website. There are many ways to accomplish this, including directory submissions, blog posts and many others outlined in the graphic below: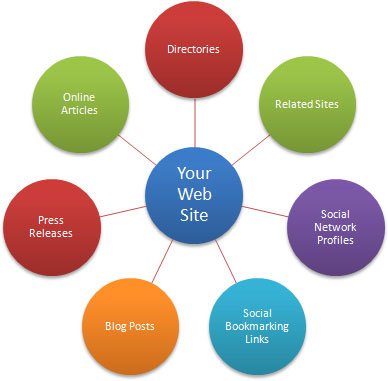 No matter how you get this done, remember that quality is better than quantity. Google will value a backlink originating from a reputable website much higher than one of lower quality. If you do have control over the anchor text used in the link, make sure it contains the keywords you are optimizing for. Using optimized keywords in your anchor text will have a drastic impact on your ranking as it will further solidify your websites relevancy to that particular keyword.
Unfortunately, the above crash course just touches on the major components of SEO and when it comes time to implementing these practices, there are many techniques to consider.
The Benefits of SEO
The ultimate result is of course to be positioned high in Google for a popular search term which will results in traffic to your website. If you can achieve this goal, you will experience the best form of online marketing to your website for many reasons: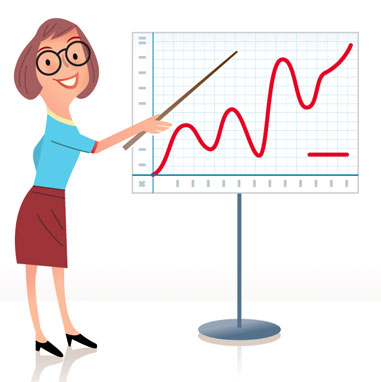 1. A Great ROI
Successfully managing your own SEO campaign can deliver traffic without spending a ton of money.
2. Long Term Results
SEO is like the marketing campaign that never sleeps. Once you establish a noticeable presence in the search engines, you will begin to see an increasing consistency of traffic that will not disappear if properly maintained.
3. Targeted Traffic
If you control the search terms used to find your website, you also control the type of visitor / buyer that you will be coming through your door.
4. Improved Usability
By ensuring that your website properly describes the topic you are trying to represent, your visitors will have an easier time deciphering your message and navigating your website.
5. A Valuable Skill
If you offering web design services, SEO is a natural addon that you can offer to your clients. Not only will this further distinguish your company, but it will drastically increase revenues and give you a reason to charge an ongoing maintenance fee to maintain their website and SEO campaign.
Conclusion
Web design can be a very tough business. Competition can be tough depending on what geographic area you service. Adding SEO to your toolbox is a great way to attract new clients and keep existing customers happy.