Are you planning on building a new online store? Or looking to add a few extra features to your existing store? Then you might want to check out this list of plugins.
WooCommerce is undoubtedly the most popular eCommerce plugin available on WordPress. The software itself comes with all the great features you need to build a complete online store. But, it's the third-party plugins that brings out the best in WooCommerce.
If you're a fan of WooCommerce shops, you're going to love the plugins we picked out. This collection features plugins for everyone from affiliate marketers to dropshipping websites and more. Have a look.
Why Buy WooCommerce Plugins?
With over 30 million downloads, WooCommerce now powers more than 28% of all online stores on the web. This free software features plenty of amazing features that allow you to build a fully-functional online store with WordPress. So, why buy additional plugins?
These third-party plugins act as extensions for WooCommerce. Which add more functions and features that WooCommerce doesn't already have.
Features such as a product wishlist, support for Amazon affiliate accounts, and direct checkout options are important when building a successful online store. These third-party plugins make that happen.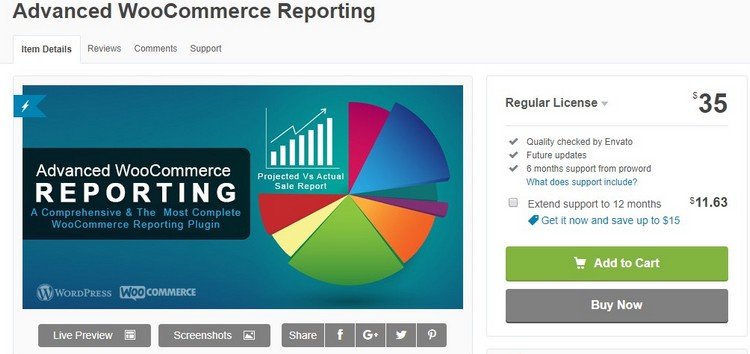 Price: $35
Main Function: Advanced analytics
Learning what kind of products people are buying the most, where your visitors come from, how many refunds you process, these are some of the important statistics you need to be aware of as an online store owner.
This plugin lets you do all that and more with advanced analytics and reporting right inside WordPress dashboard.
Best Features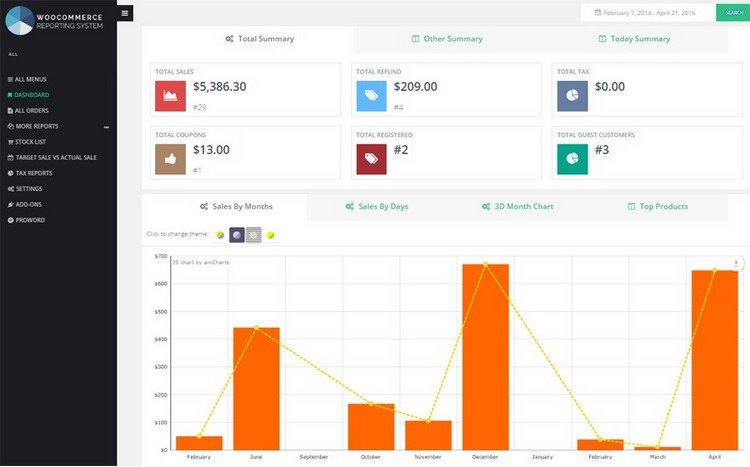 WooCommerce doesn't include an effective reporting system to understand how your shop performs. This is a great plugin that solves that problem by adding a complete reporting system to your WooCommerce shop.
It comes with easy to understand visual reports for products, categories, billing, countries, refunds, stock list, and much more.
Additional Features
Tax and refund reports
Reports based on brands
Country and state reports
Compatible with Gravity Forms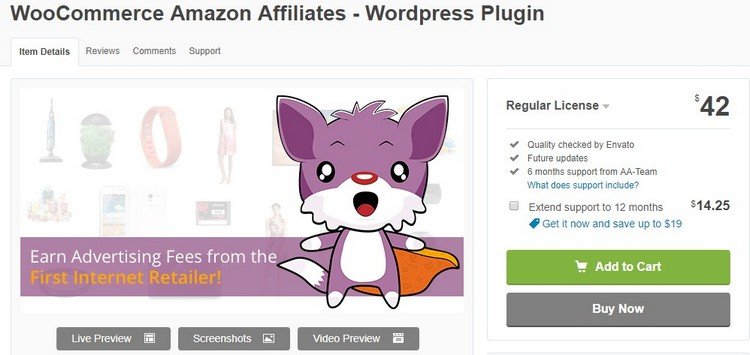 Price: $42
Main Function: Sell affiliate products
You don't have to have a warehouse filled with products to launch an online store. You can setup a shop with Amazon affiliate products and curate the best products in your store.
This handy plugin will make that job easier for you by allowing you to easily connect your Amazon affiliate account with your WooCommerce store.
Best Features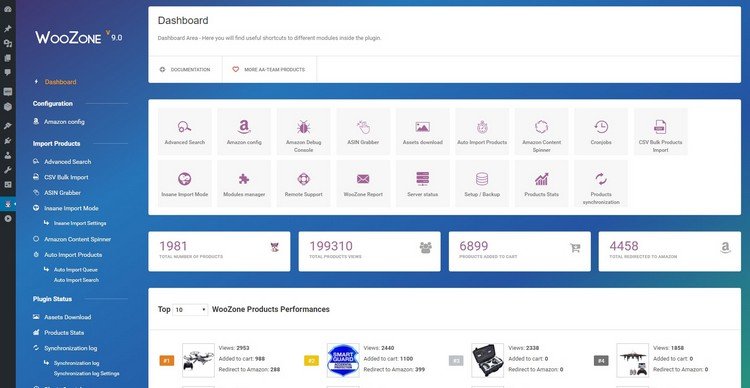 Basically, the WooCommerce Amazon Affiliates plugins let you import products to your WooCommerce shop in bulk to make the product creation process easier for you.
It has several useful features, like the ability to automatically import Amazon products based on keywords, import product images, custom reporting and much more.
Additional Features
Automatic product sync
Supports 90-day cookies
Product and Price variations
Chrome extension for grabbing products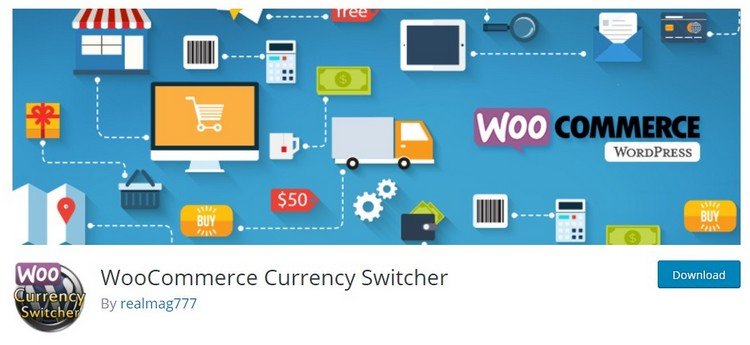 Price: Free
Main Function: Switch currencies
Building an online shop targeting an international audience is no easy job. You have to customize your website in many different ways to make the site appealing to different audiences. One of the most important parts of that process is currency.
This is a useful plugin that helps your website visitors to easily switch currencies to figure out the price for products in their own currency.
Best Features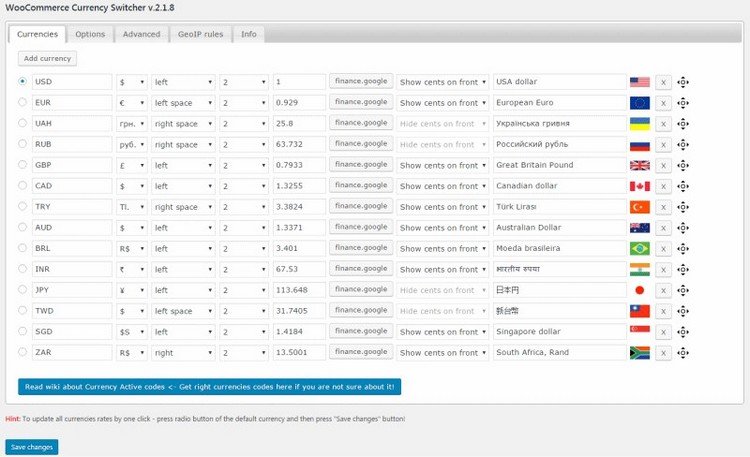 WooCommerce Currency Switcher plugin supports currency conversion in real-time to allow customers to find prices easily. It also comes with 3 different widgets, including currencies switcher, currency converter, and currencies rates as well.
The plugin also features country flags to make it easier for the users to find their preferred currency.
Additional Features
Support for shortcodes
4 currencies aggregators
Automatic currency change based on user IP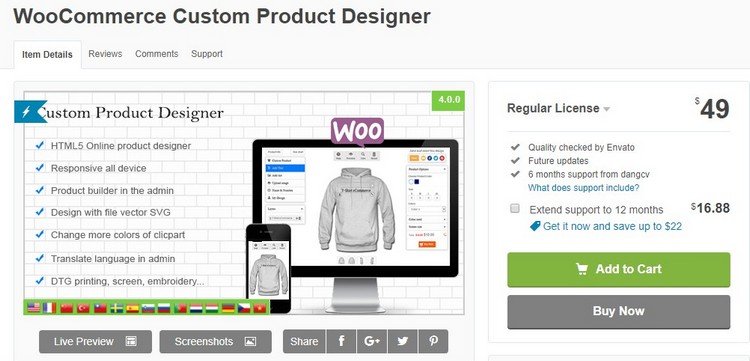 Price: $49
Main Function: Setup custom print product shop
Selling custom print products is one of the most popular trends these days in the eCommerce world. People love to create their own custom printed T-Shirts, mugs, and posters online before buying.
This is a great premium plugin that allows you to setup your own custom print shop with WooCommerce and WordPress.
Best Features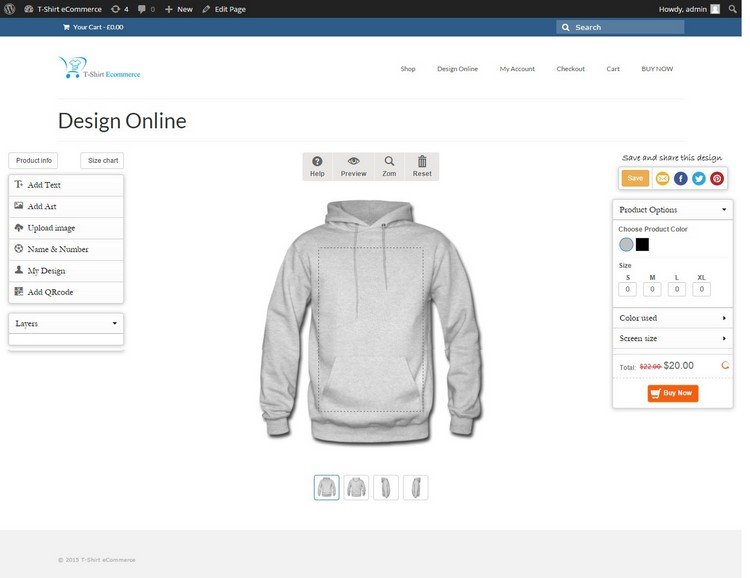 This amazing plugin adds an all-in-one product designer to your WooCommerce store, letting users design custom products using the beginner-friendly interface.
It supports designs of any product, supports many printing methods, and it also works on both desktop and mobile devices as well.
Additional Features
Integrated clipart store
Support for design templates
Mobile-friendly editor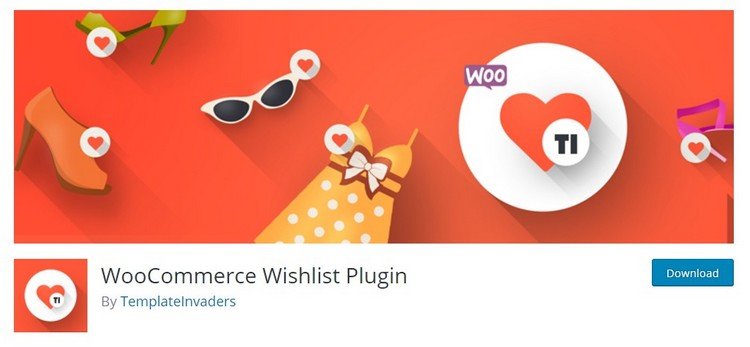 Price: Free
Main Function: Add a wishlist
Wishlists are an important part of online shops that allows users to create a catalog of their own favorite products. This also improves user experience and also help increase sales.
This free WooCommerce plugin allows you to add a wishlist system to your own online store.
Best Features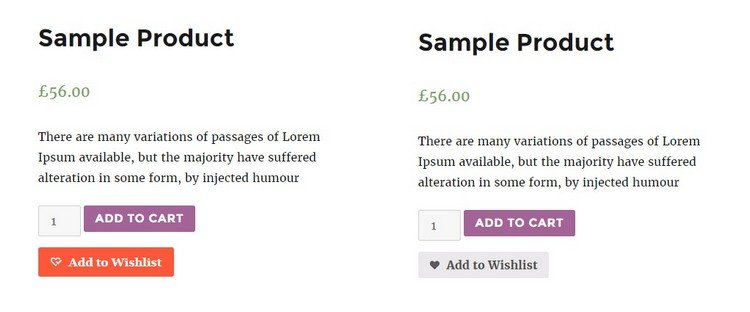 With the help of this plugin, you can add a Wishlist button to your product pages to let your customers save products for later.
You can also easily customize the appearance of the wishlist buttons to match your website theme and it's also mobile-friendly.
Additional Features
Ability to share Wishlists on social media
Responsive design with support for Retina display
Custom CSS styles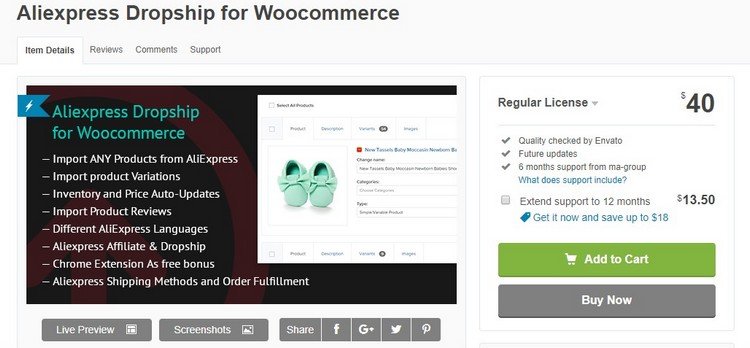 Price: $40
Main Function: Easily manage dropshipping websites
No need to pay expensive monthly recurring prices for overrated platforms to build a great dropshipping business. You can do it with WooCommerce.
This brilliant plugin helps you to build a dropshipping business by integrating Aliexpress with your online store.
Best Features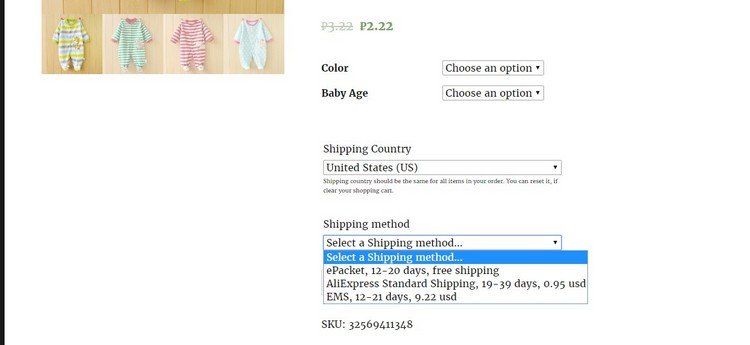 Aliexpress is a popular platform for finding cheap products for building dropshipping stores. With this plugin, you can easily import products from Aliexpress and into your own store.
Then, the plugin will even import product reviews from the platform and automatically update product prices to keep the shop up-to-date even without your help.
Additional Features
Automatic inventory and price update
Support for Aliexpress affiliates
Custom Chrome extension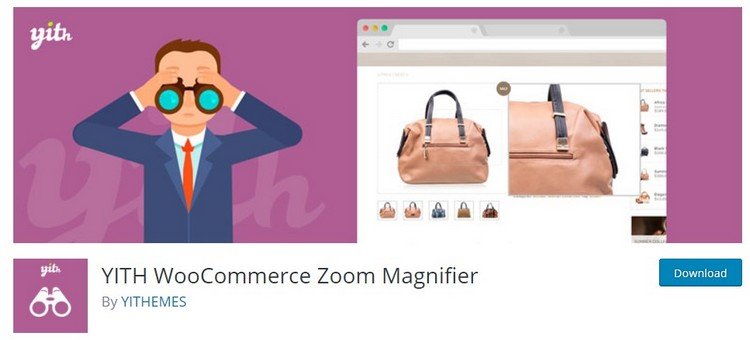 Price: Free
Main Function: Zoom product images
The ability to zoom-in on product images is a nice feature that many popular online stores, including Amazon and eBay, use to improve user interactions. It also helps people to take a closer look at the products.
This free plugin will let you add that same feature to your own WooCommerce store.
Best Features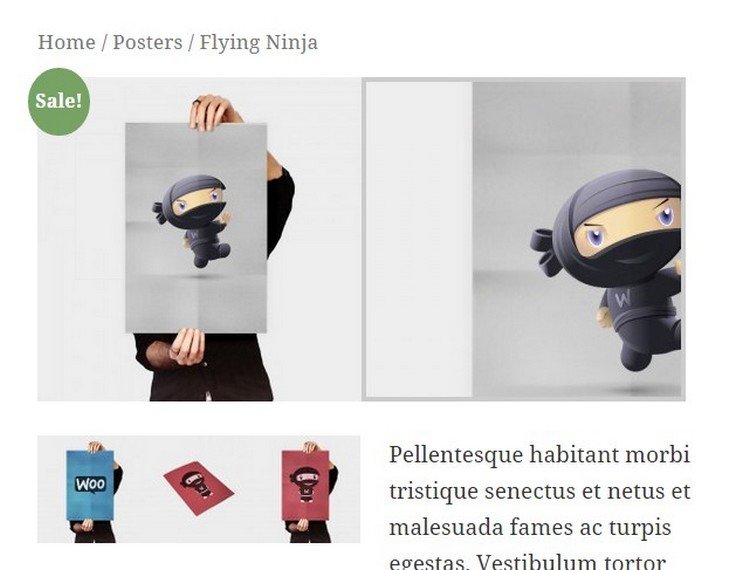 With the WooCommerce Zoom Magnifier, your customers will be able to interact with your product pages more efficiently by zooming product images. This will certainly help boost your sales.
In addition to zooming, the plugin will also add a slider below the product images where you can feature multiple images to showcase the products.
Additional Features
Zoom on mouseover
Customize zoom area width and height
Compatible with mobile devices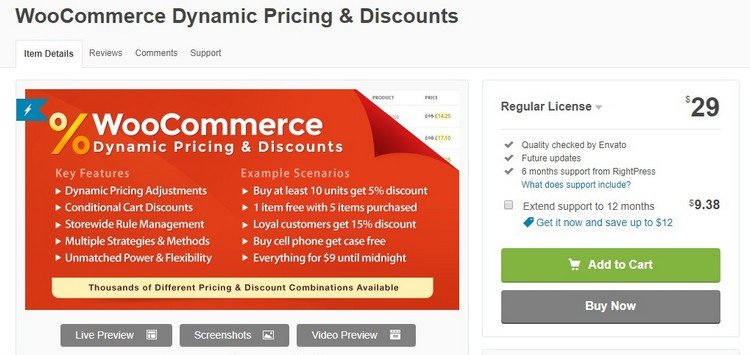 Price: $29
Main Function: Flexible pricing and discount options
When running an online store, you will have to create promotional campaigns, such as seasonal offers and discounts, to attract new customers and increase sales.
Since WooCommerce doesn't have these features built-in, it can be useful to have a plugin to manage all your promotions in one place. Which is why this plugin will definitely come in handy for you.
Best Features

This all-in-one promotional tool support dynamic pricing options that supports all kinds of promotional campaigns, including special offers, bulk pricing, bundle pricing, deals of the day, flash sales, and much more.
The plugin is also beginner-friendly and easier to setup.
Additional Features
Buy 1 Get 1 Free options
Apply discounts to product groups
Exclude matching products
Charge extra with checkout fees
Custom promotional scenarios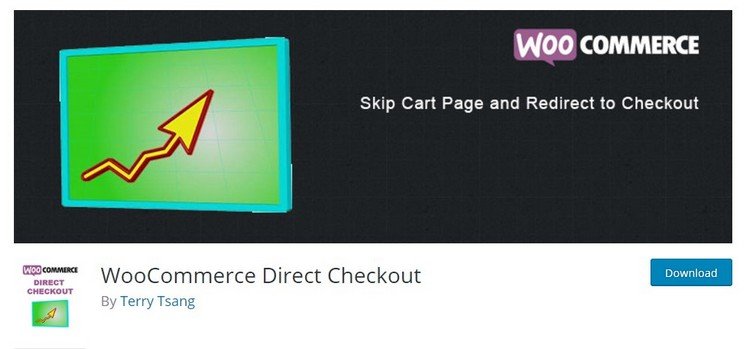 Price: Free
Main Function: Skip shopping cart to direct checkout
Having a shopping cart is important to increase sales, but there are some stores that see more one-off purchases than multiple orders. For those sites, it's best to have a direct checkout option to make it easier for the customers to quickly buy products.
This plugin solves that problem by adding a direct checkout option to your store.
Best Features

Once installed, this plugin will add a "Buy Now" button to your WooCommerce product pages that skip the shopping cart process and take users directly to the checkout.
This will not only improve the customer shopping experience but it will also help boost your sales.
Additional Features
Supports English and Chinese languages
Premium add-ons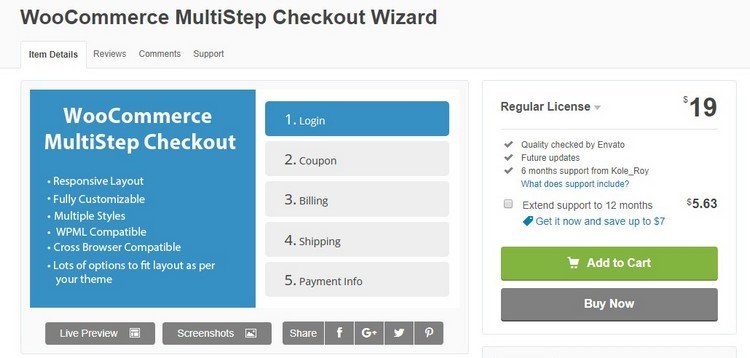 Price: $19
Main Function: Advanced checkout system
If you're building a services or a single product website, like a web hosting platform, you can create an advanced checkout system that takes users through registration to billing and payment.
You can add such features to your own store using this useful plugin.
Best Features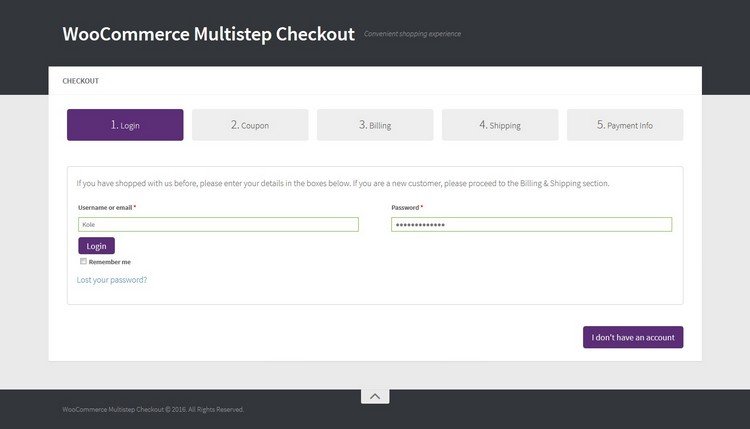 MultiStep Checkout Wizard creates a streamlined checkout process in your WooCommerce store that takes users from register/login process, and through using coupons, billing, shipping, and payment information process.
The plugin can be easily customized to create your own custom checkout process as well.
Additional Features
Supports mobile devices
WPML Compatible
Horizontal and vertical orientation
Extend functions with plugin hooks
Conclusion
With the help of these plugins, you'll be able to turn your small online shop into a successful store that can even compete with the big brands.
Know any other great WooCommerce plugins? Leave a comment and let us know.