Today, we are glad to provide free a WordPress Cheat Sheet for WordPress theme designers or developers. It's created by Paul Maloney a UK based web designer or developer exclusively for Onextrapixel's readers. He particularly enjoys using and working with WordPress and has a keen interest in typography.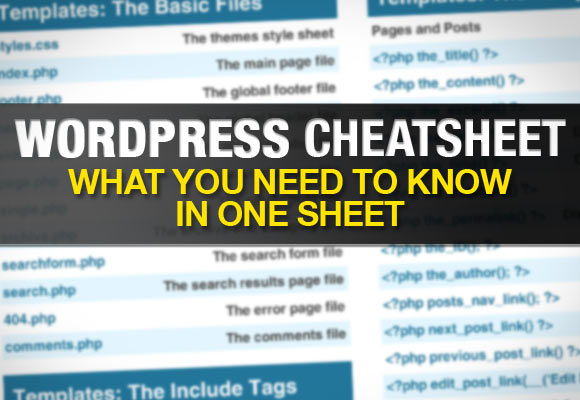 WordPress Cheat Sheet
WordPress is one of the very best content management systems available, it has won numerous awards, has a huge community and following with a number of high profile users.
The Content Management System (CMS) has moved away from being a blogging CMS to being a pretty compete solution to nearly every niche you can imagine, with plugins such as Buddypress you can even build a social network on WordPress.
So given its obvious success and attraction, designers and developers are getting up to speed with WordPress theme development, and producing themes for personal use, themes to sell and for their clients projects.
With that in mind, Paul Maloney has created a WordPress Cheat Sheet with pretty much everything you would want to know whilst designing and developing a WordPress theme. The theme is available in .JPG and .PDF formats.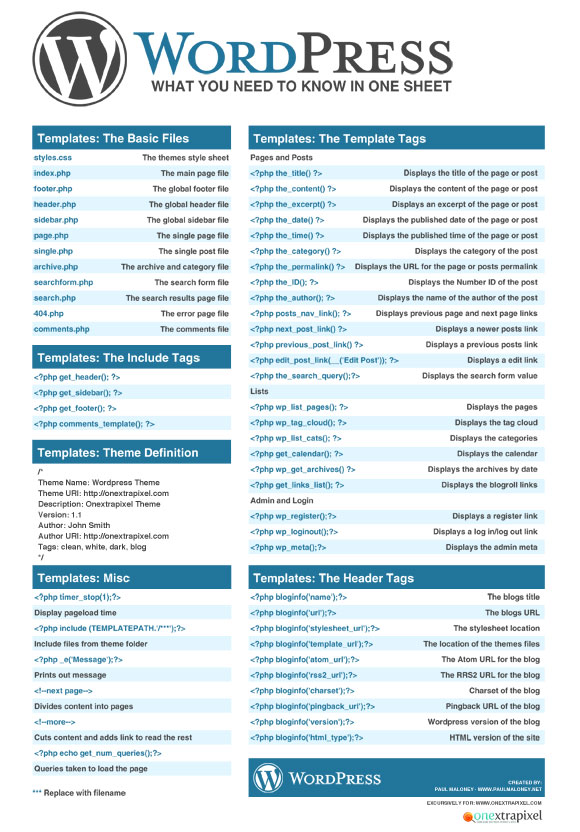 [tut download="http://cdn.onextrapixel.com/wp-content/uploads/2010/09/wordpress-cheat-sheet.pdf"]
Conclusion
We hope this cheat sheet can assist you to speed up your WordPress theme development. Like this WordPress Cheat Sheet? Share it with others!
If you'd like to release any of your freebies to others, feel free to contact us and we will be more than happy to assist you with that.