If you're thinking about making some extra cash on the side, I've got ten different ideas that will work for any creative. It doesn't matter if you're a designer, developer or a photographer; this list covers a wide range of ideas for creating a side income stream.
1. Sell photos and videos
If you feel comfortable and confident in your photography or videography skills, consider submitting them to stock sites. A few sales a month can bring in a few bucks here and there. I strongly suggest picking a specific niche if you want to make a sustainable side income from selling your photos and videos. Submitting your content to multiple stock site can be a good way to drive further exposure and sales. All in all, this can be a fun way to make use of your love for photography or videography to generate side income.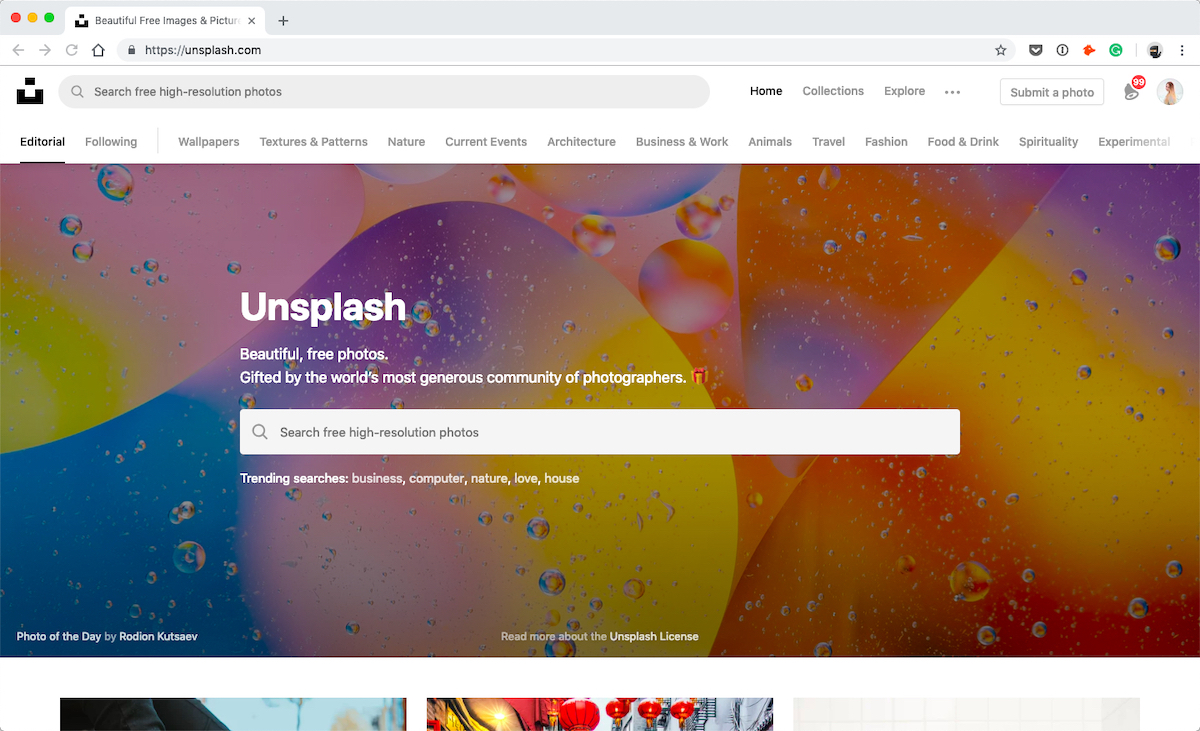 2. Create an online store
Creating an online store for digital assets can also be a great way to not only make extra side income but possibly expand your client base too, especially if you're a freelancer. Creating a store on Etsy or Creative Market is a great start. You can sell anything you make on these sites such as icons, templates, UIs, fonts, code snippets and so on (including photo or video sets).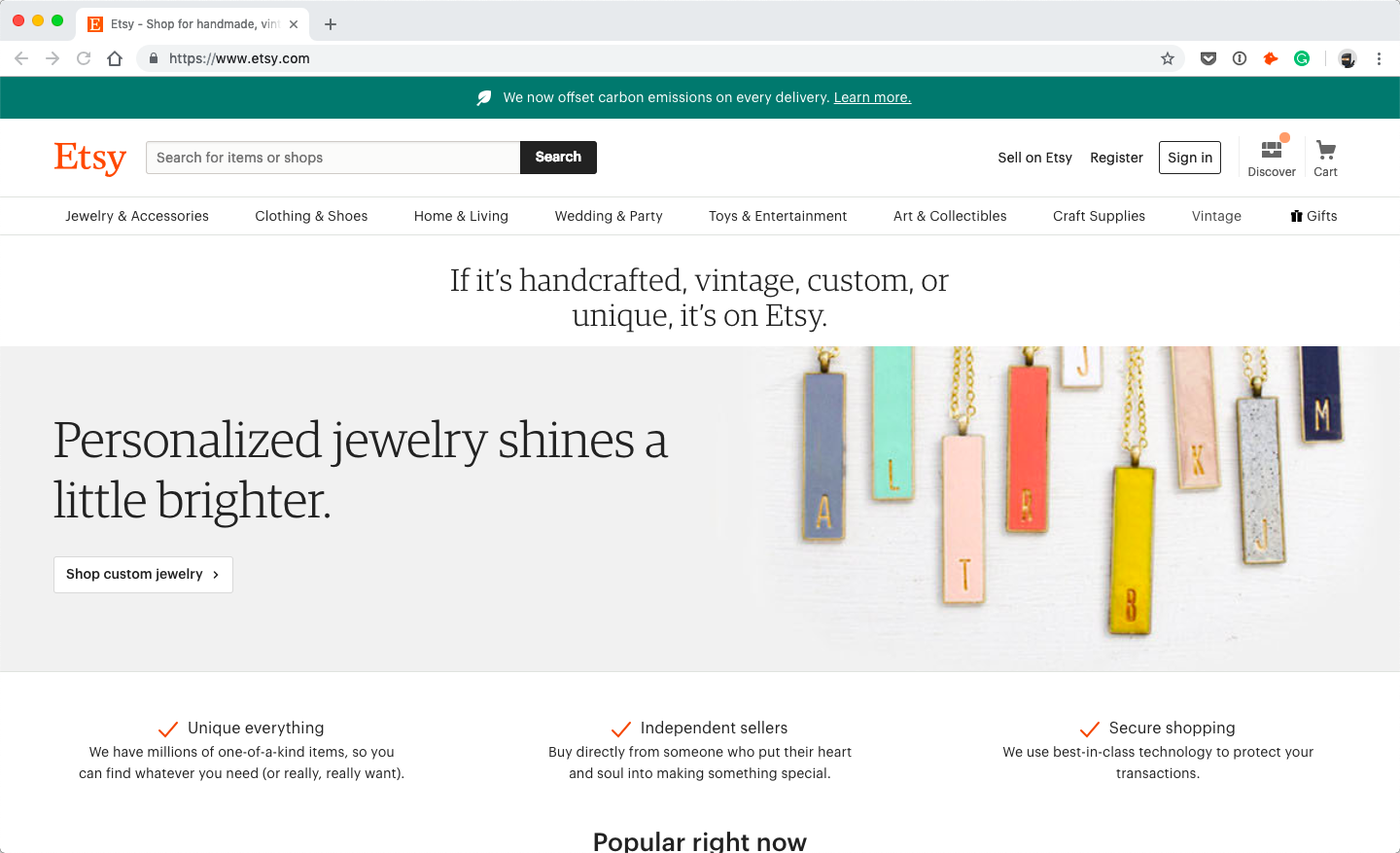 Etsy is great for all sorts of creative items including hand made stuff such as clothing, wood items or pottery. You aren't limited to selling stuff that you do for a living if you don't want to. However, Creative Market is great for selling digital assets if you want to go that route.
3. Sell digital design products
If creating a full blow online store doesn't interest you, you can also sell digital files on online market places like UI8, Envato Market or Designmodo Market. They are great for selling UI kits of all kinds. Envato Market sells many different items from WP https://elements.envato.comtemplates and plugins to various files from Adobe Illustrator to Sketch and everything in between.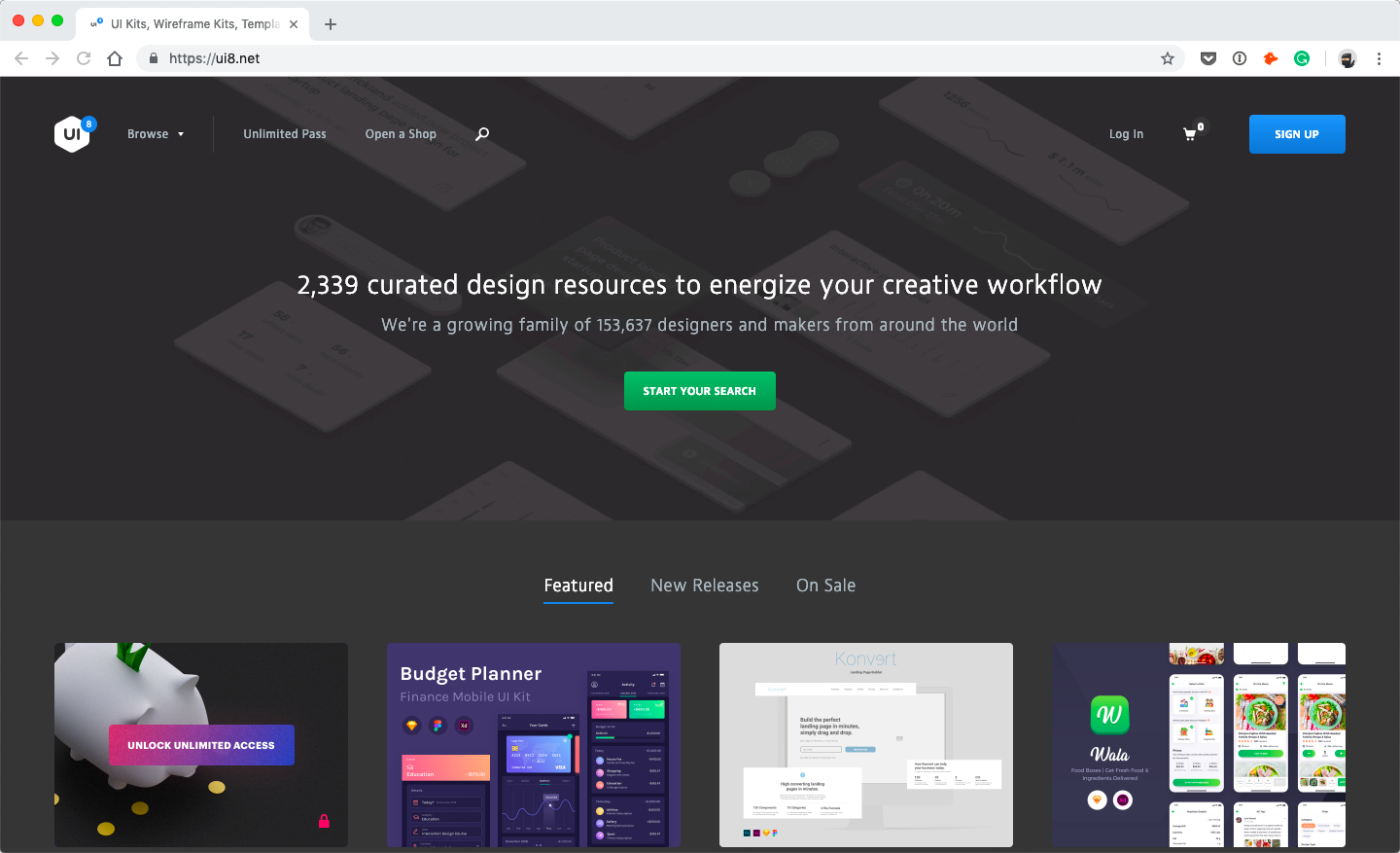 Whereas are places like UI8 or Designmodo Market focus mostly on UI kits. They feature Sketch and Photoshop files, mobile and web app UIs, Keynote and PPT presentations and even social media templates such as Instagram stories kits.
4. Developing apps and plugins
If you're a developer, or just know how to code, consider creating and selling small apps or plugins. These can be plugins for sites like WordPress or Shopify apps. You can sell code snippets for specific frameworks as well, such as a checkout flow for Bootstrap sites.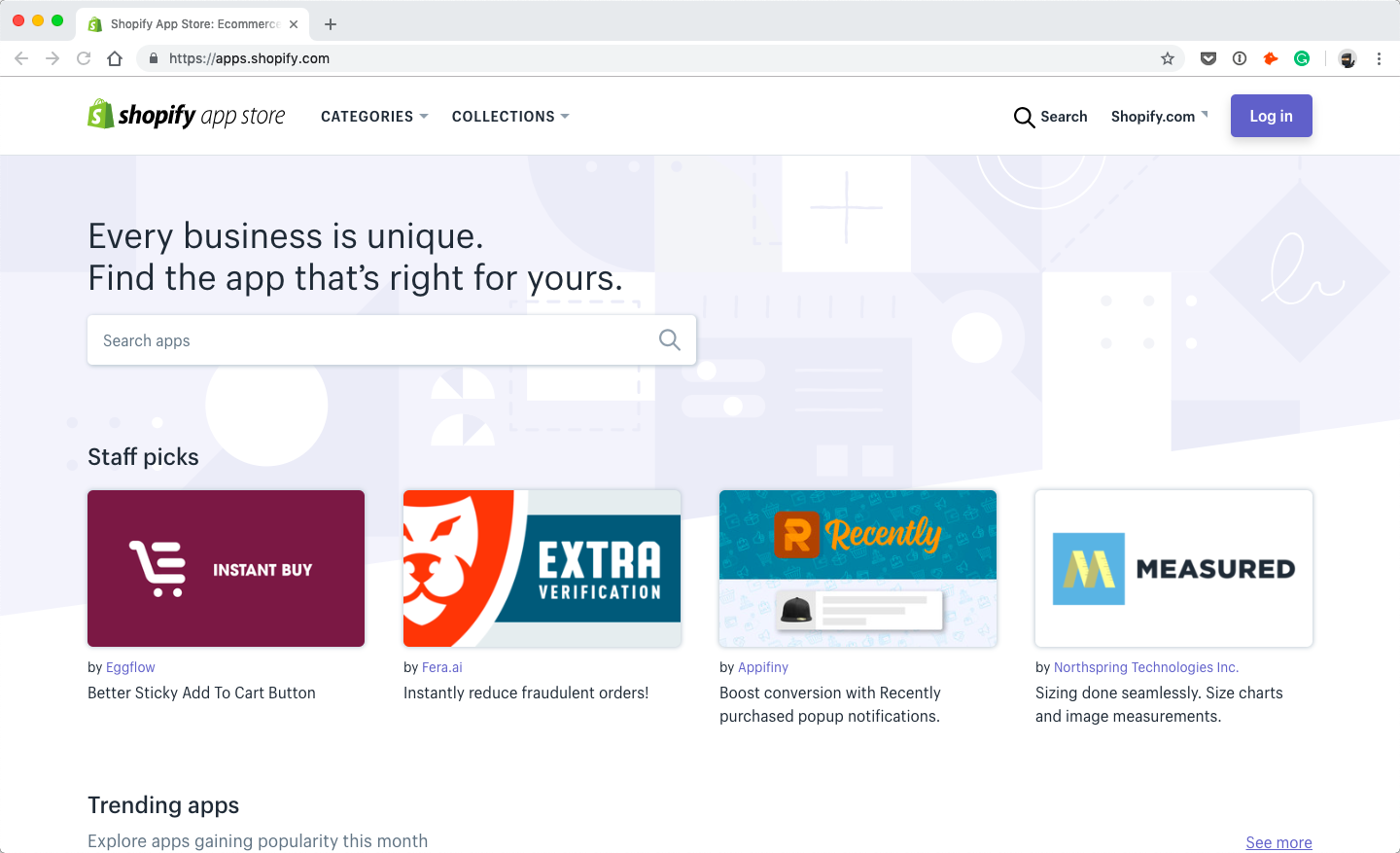 If you do have the time, go ahead and create a mobile app too. However, the idea here is to create something small, useful and resealable. I'm not suggesting you develop your own product that's an app because that could become a full-time job in maintaining and selling it. Small bits and pieces sell very quick as a side income.
5. Website templates
WordPress, Squarespace, and Shopify templates are in high demand. You can just sell the designs of templates or fully coded templates. If you have expert knowledge of a specific platform, it will make your templates a lot more appealing to buyers.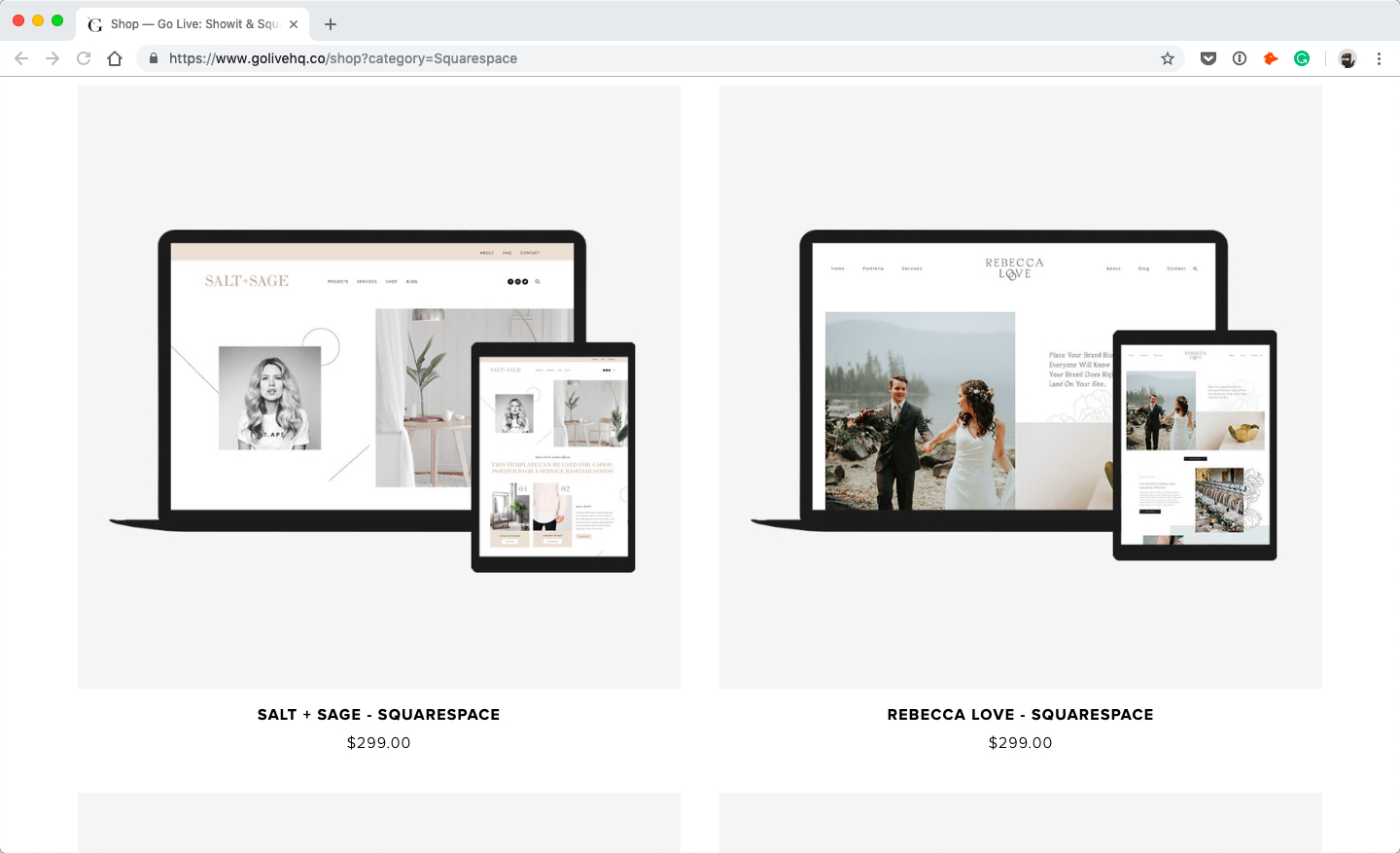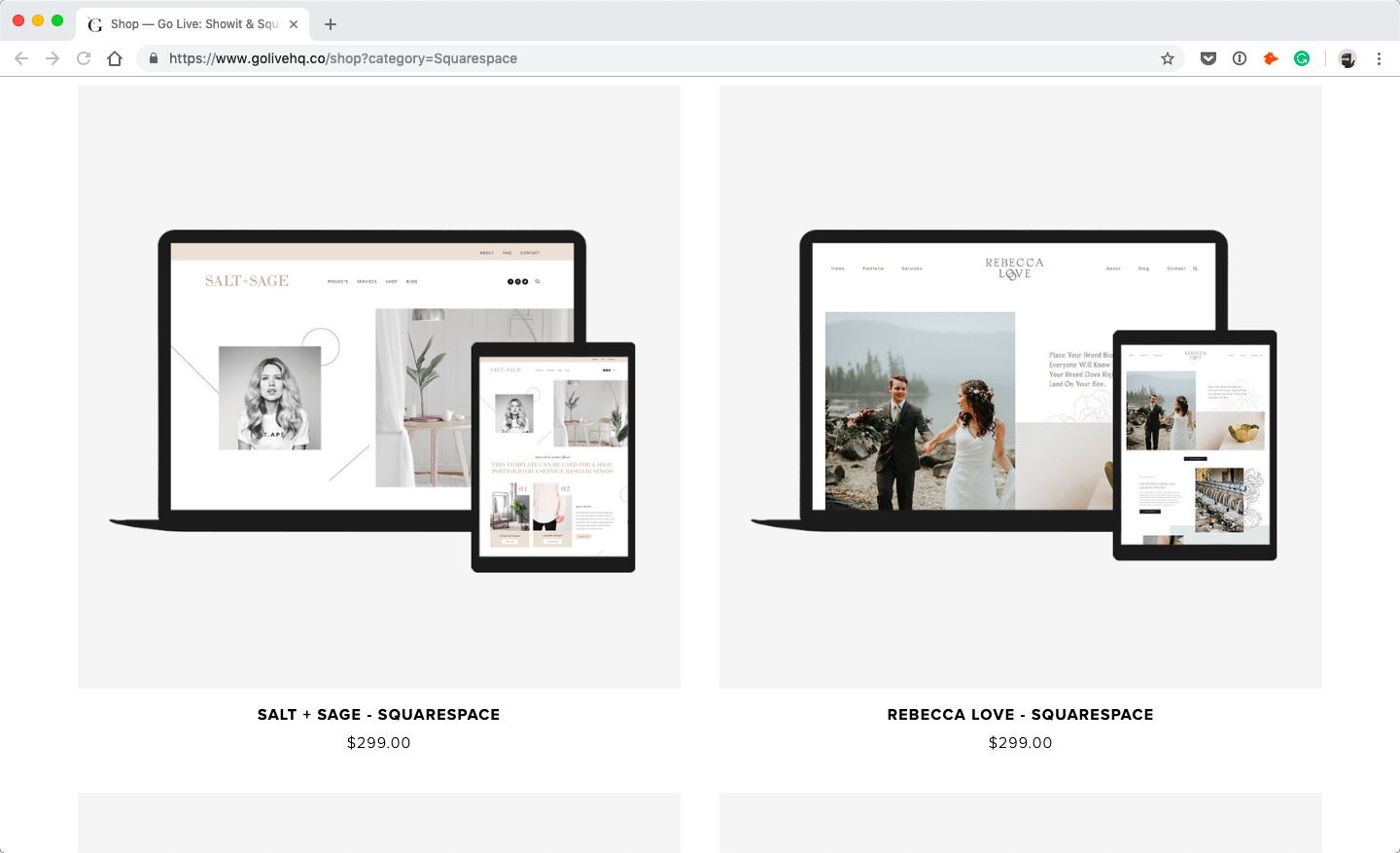 I do suggest selling fully functional ones as they do tend to fetch a lot more money. You can sell these on template marketplaces like Creative Market, ThemeForest or Envato. You can also follow in the footsteps of GoLive which sells Squarespace sites for almost $300 each. Just something to consider. Either way, selling website templates can be very fruitful.
6. T-shirts/apparel
For people who love fashion and graphic design selling t-shirts or any other kind of apparel could be a great way to make a side income. Everyone loves a well-designed t-shirt. You can easily sell your own designs on places like Teespring, Design By Humans, or Bonfire without holding your own inventory. They make the t-shirts as you sell them; this is actually a very cost effective way to start a side hustle.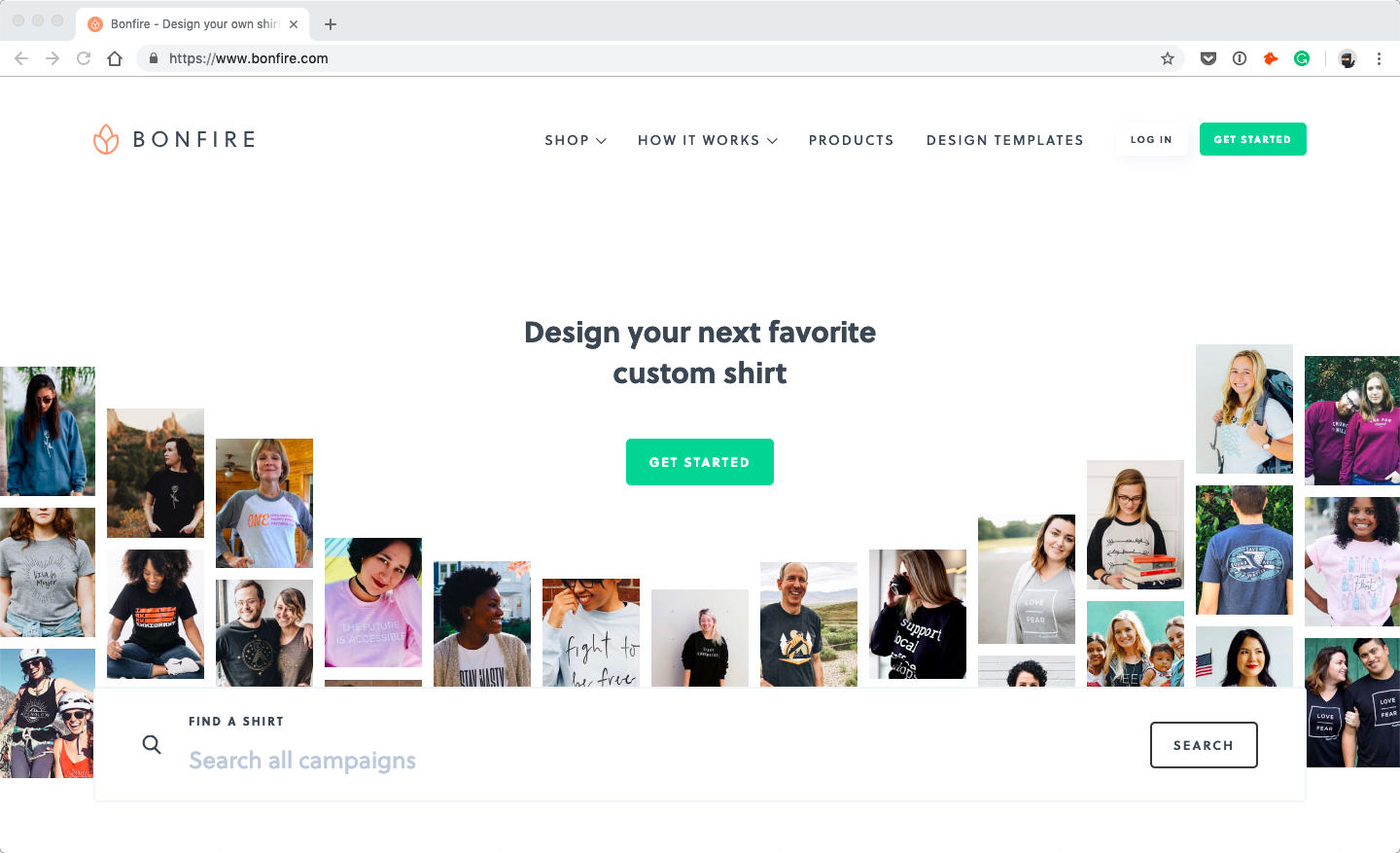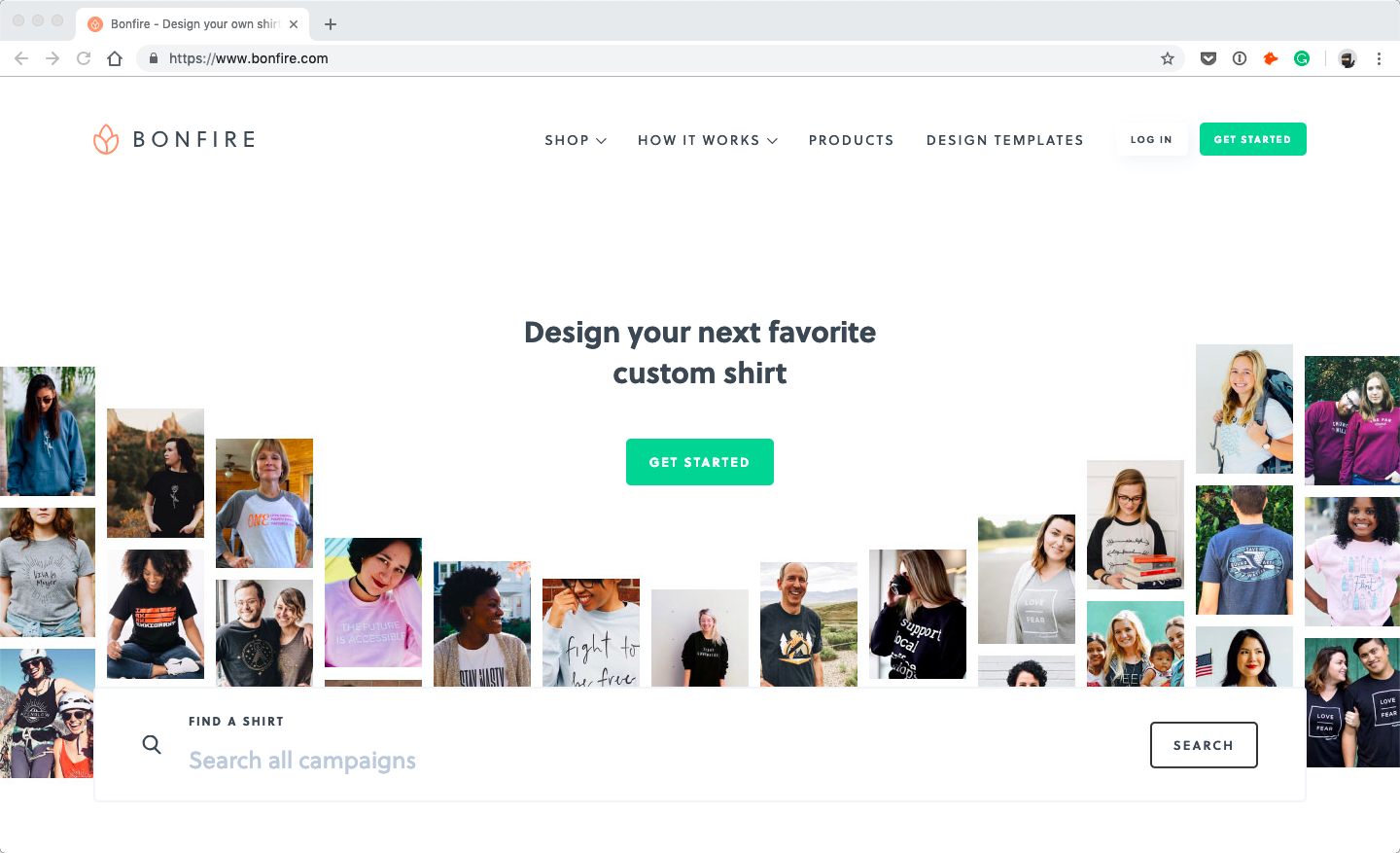 7. Freelance writing
If you feel comfortable writing about a specific topic – doesn't have to be about your profession – I highly suggest freelance writing. I'm a designer by day, but I freelance write for many publications such as this one. I can talk about design all day long. And, it does pay well. To give some perspective, I can easily make a couple of thousand dollars writing on the weekends.
All you have to do is pick a few online publications and get in touch with their editors. Many have a specific page for pitching too. All it takes to get started is emailing an editor with some ideas you think would be appropriate for their blog.
8. Write an eBook
A few years ago, I self-published a couple of eBooks. One was on mobile design the other on emotional design. They did take a lot of work to make and even more work to promote, but they did surprisingly well. I was able to bring in a few hundred dollars a month for over the course of the first year with them. If I haven't had stopped promoting them and stopped writing, I could have easily keep that number growing.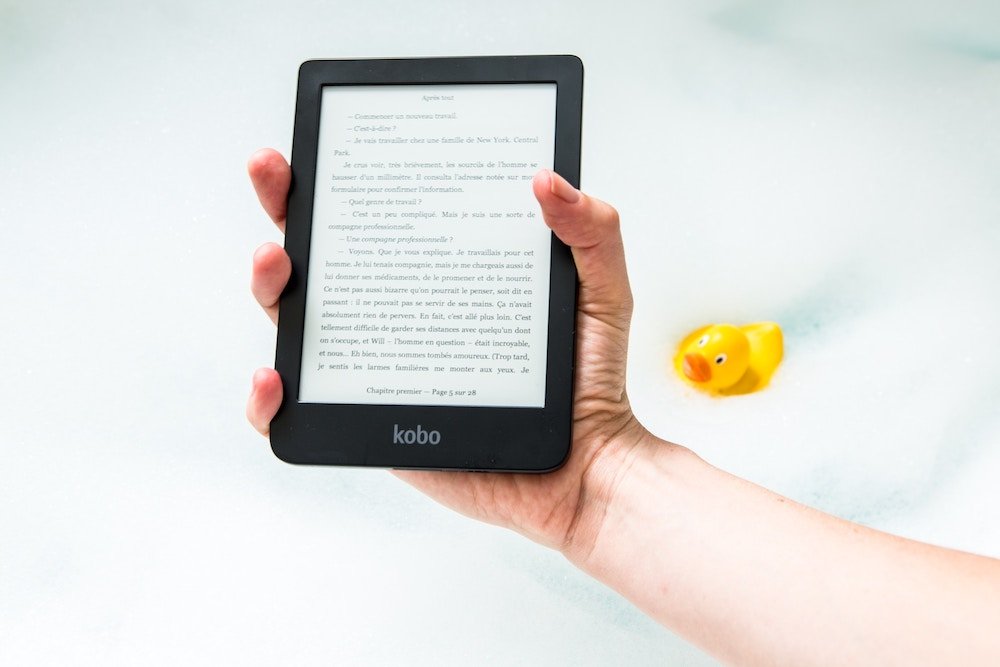 Writing an ebook on a topic you love, especially if you're teaching something, can be a great source of recurring side income revenue.
9. Teaching online
Teaching online can mean so many different things. There are online schools such as Bloc that pay developers for mentoring their students. DesignLab and Springboard teach lots of design courses and also pay their mentors. You can create your own course like Nguyen Le did with his Process Masterclass or Paul Jarvis with his Creative Course or Chimp Essentials.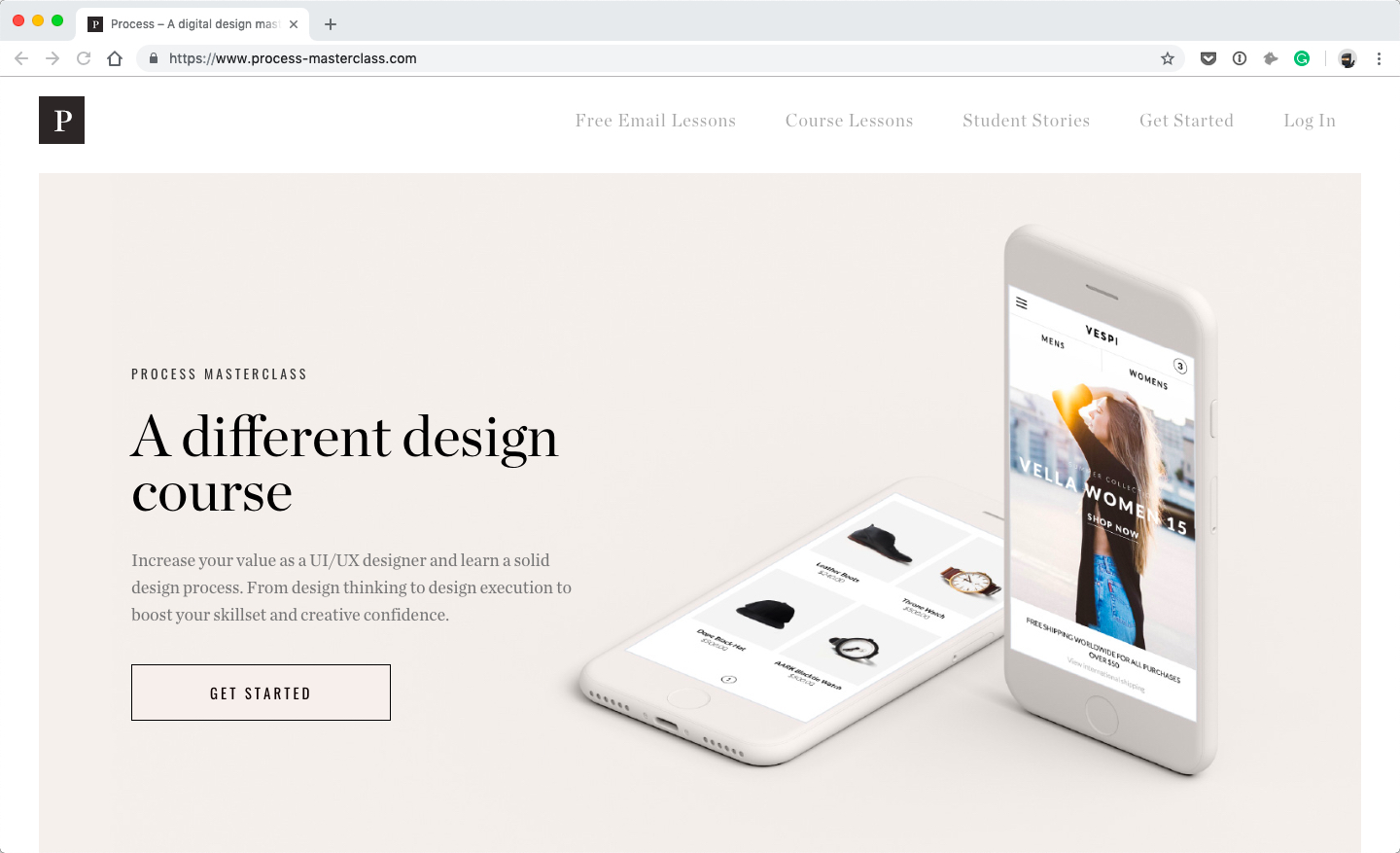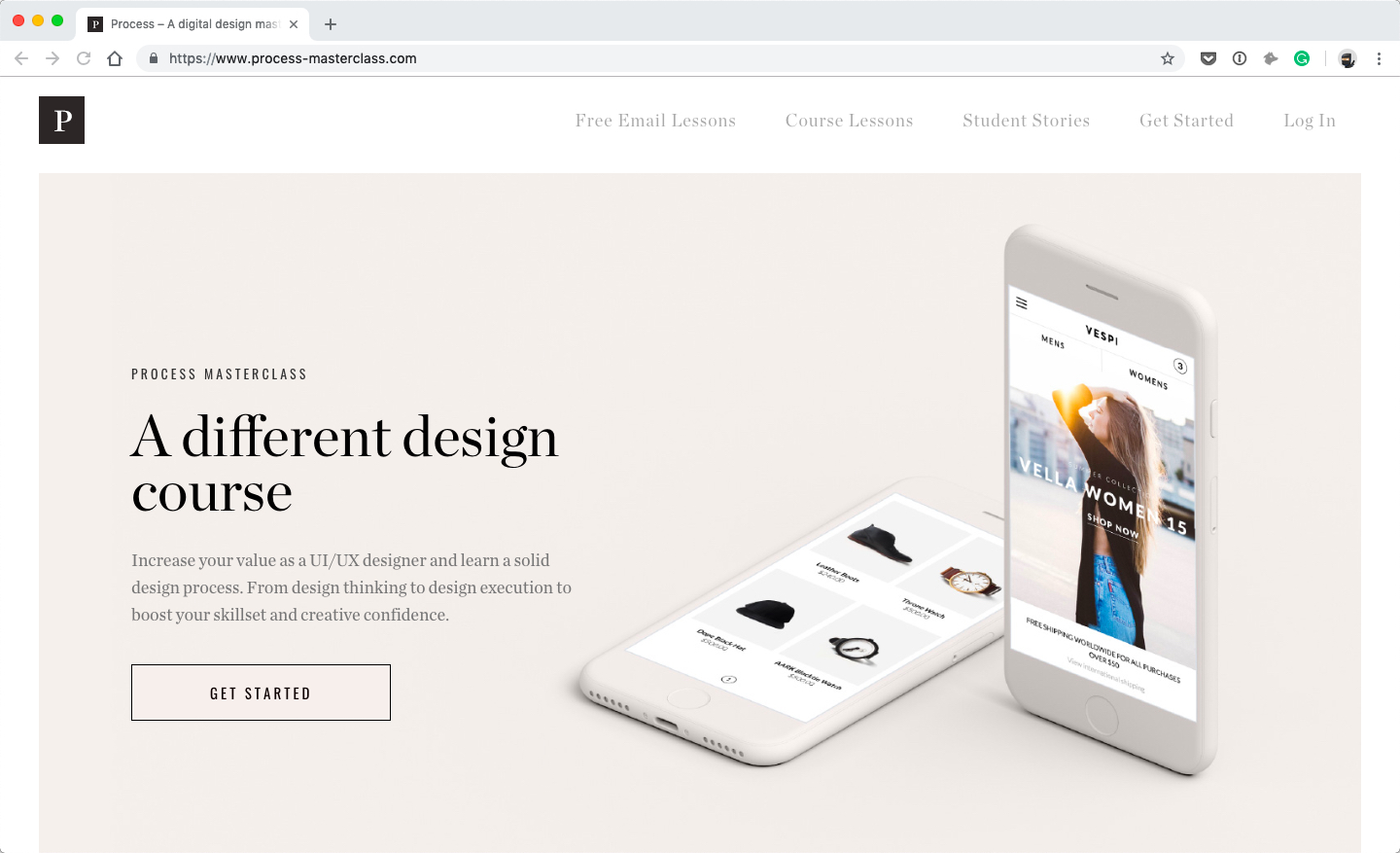 Additionally, you can create and publish a course on Skillshare where you get paid based on the amount of student enrolled while a place like Udemy is a great marketplace for selling your online courses too. As far as teaching online, there are many different options for you to make a side income with.
10. Host a workshop
If you don't mind public speaking, consider hosting a paid workshop. There are a few different options available for you here. You can do this as part of an established meetup group. You can get hired by companies and organizations where you come in and teach a workshop to their teams. Alternatively, you can host your own in person or online.

It's also an idea to create a dedicated meetup up group that meets weekly or monthly. The organization of such a meetup could take a little while to set up, however, instead of giving a weekly workshop you can also run a weekly meetup with a $5 entire fee — just something to consider.
Conclusion
There are numerous ways for creatives to make a side income. I hope this post gave you something to think about. Pick something that seems manageable for you and give it a shot. You don't have to get it perfect on the first shot; all you have to do is give something a try! I wish you all the money in the world with your side income efforts!