A beautifully designed image gallery is a must-have feature for every portfolio website. Without it, you won't have an effective way to showcase your work and attract attention.
If you're looking for a way to integrate a modern and a beautiful image or photo gallery in your portfolio website, you came to the right place.
No need to spend hours coding and testing a gallery for your website, use one of these jQuery plugins and you'll be good to go live within a few minutes.
What Are jQuery Plugins and Why Use Them?
jQuery plugins are code snippets that you can easily install onto your own web designs to create web page elements such as image galleries, animations, modal windows, mega menus, etc.
These plugins are already coded by professional designers and have been tested for compatibility. They require little to no coding. All you have to do is copy the code into your design and customize.
These plugins will not only save you a lot of your valuable time, but they will also make your website design look more professional than ever before.
Here are a few of the best jQuery gallery plugins you can use to showcase your work.
Best jQuery Gallery plugins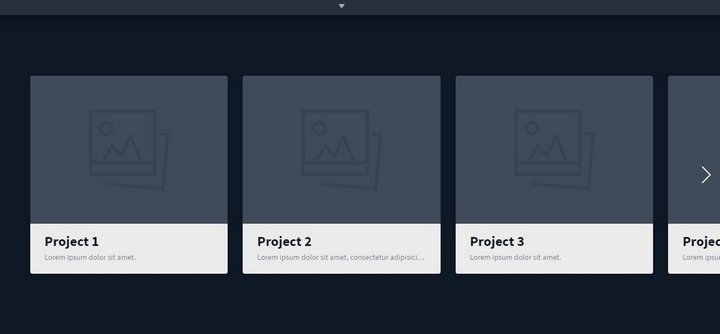 When you click on a button that says "Show Projects" this stylish block of image gallery pops out of nowhere to let your audience browse your work. Then you can slide left and right to explore the gallery and when you click on an image, it expands into a fullscreen modal window with more information.
What Makes This Gallery Special?
This gallery is a great example of perfect user experience design. The way it allows you to browse and expand each portfolio item on the same window without loading delays is simply brilliant.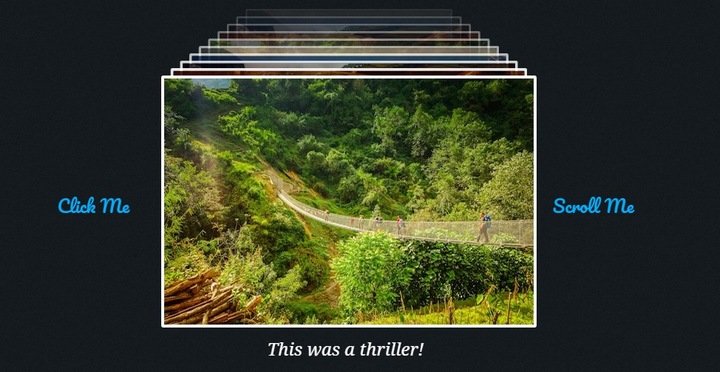 Flipping Gallery is an animated photo gallery plugin that lets you flip through your portfolio like a stack of photographs. The images in the gallery automatically flip down one by one. You can also flip up and down images using your mouse wheel or by clicking on the images.
What Makes This Gallery Special?
This gallery is ideal for showcasing graphic design and your hobby projects. But, more importantly, it will help users interact more with your website.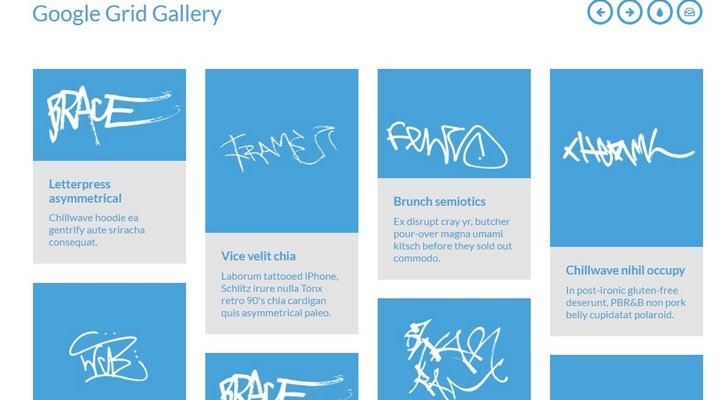 This gallery plugin was inspired by the Google's Chromebook Getting Started guide and it's the perfect fit for all kinds of portfolio pages. The gallery features a masonry grid with 3D transform effects and it's fully responsive as well.
What Makes This Gallery Special?
The card-based design of this gallery lets you feature both an image and a text description. This is the perfect mix for an effective portfolio.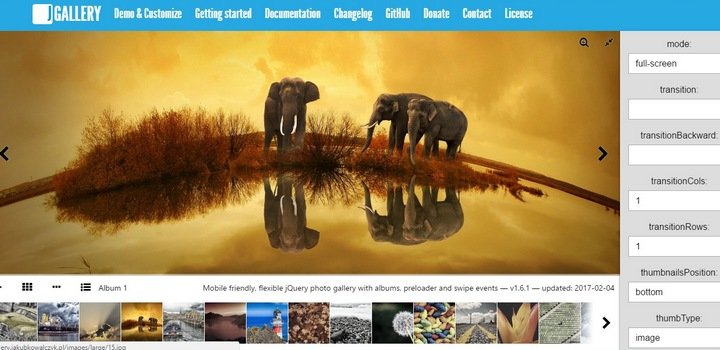 jGallery is a flexible and a powerful image gallery plugin that can be easily customized to fit any type of a website project. It features multiple browsing modes, transition effects, preloader, and much more.
What Makes This Gallery Special?
Being able to customize the gallery to match your website without having to customize the code is what makes this gallery more original than the others.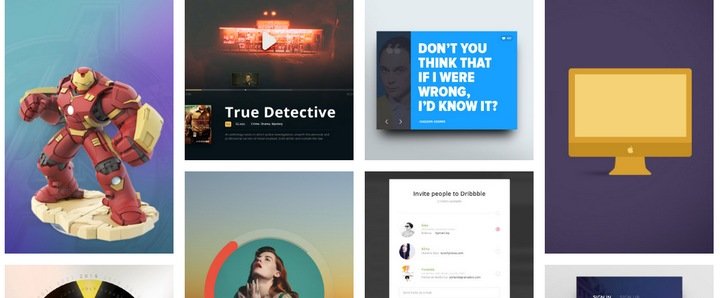 Cube Portfolio is a premium plugin that supports both mosaic and slider layouts. The plugin is also fully customizable and features modern and responsive designs that will fit in with any type of website design.
What Makes This Gallery Special?
The specialty of this jQuery plugin is that it comes with not one, not two, but 19 beautiful templates for portfolio galleries. Which means you'll have plenty of choices when it comes to selecting a gallery design for your website.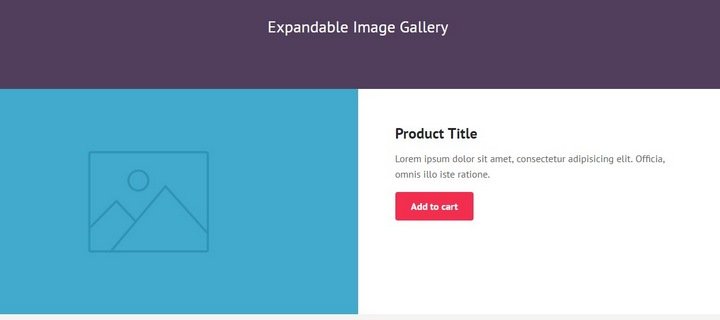 This image gallery is appropriately designed for eCommerce websites for showcasing products. However, it will also fit in nicely with your creative agency website portfolio pages, as it allows you to showcase your work through a slit-screen design with images and information.
What Makes This Gallery Special?
Simplicity is the best feature of this gallery. There no need to click through to find more info about your portfolio items. There's enough space here for showcasing plenty of info alongside the images.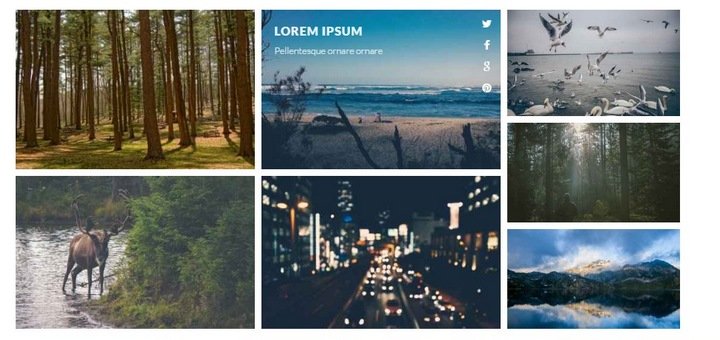 Featuring a grid-style layout, this gallery plugin lets you feature not just images, but also showcase videos in your portfolio as well. The Final Tiles gallery plugin also supports filters, infinite scrolling, social sharing, and more.
What Makes This Gallery Special?
Final Tiles gallery features a modern and a stylish gallery layout. But, being able to showcase both images and videos in the portfolio is what makes the plugin stand out.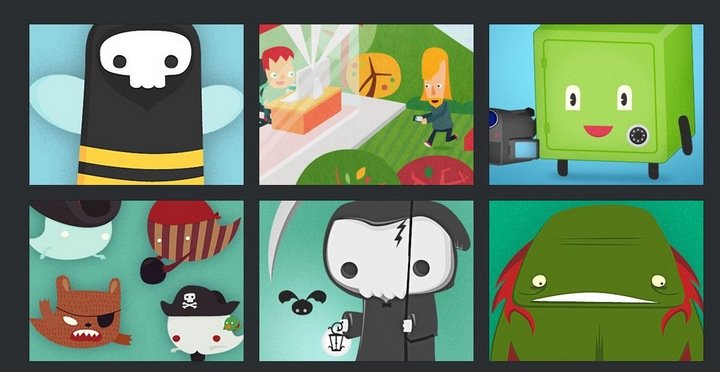 There's nothing fancy about this plugin. It's just a basic thumbnail image gallery with a classic layout. But, wait till you click on an image thumbnail to see the magic. This gallery features a set of amazing transition effects that will make you go "Wow!".
What Makes This Gallery Special?
The minimalist design is what makes this gallery more attractive. It's simple, yet elegant.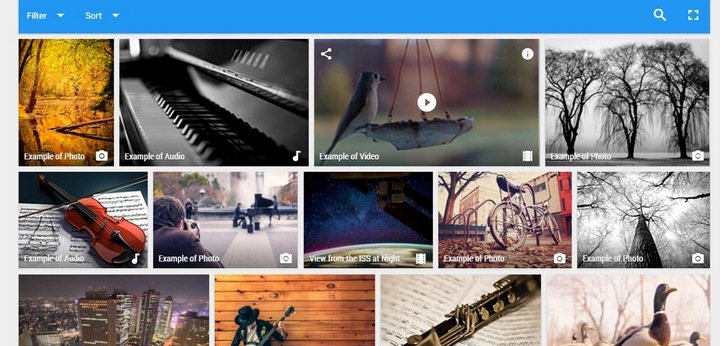 Yet another modern gallery plugin that supports both images and videos. Flow Gallery supports YouTube, Vimeo, and Dailymotion videos and comes with options for creating multiple albums, deep linking, and more.
What Makes This Gallery Special?
Flow Gallery allows you to design portfolios with either rows or columns. It also features a powerful HTML5 player for videos and custom filters/sorting.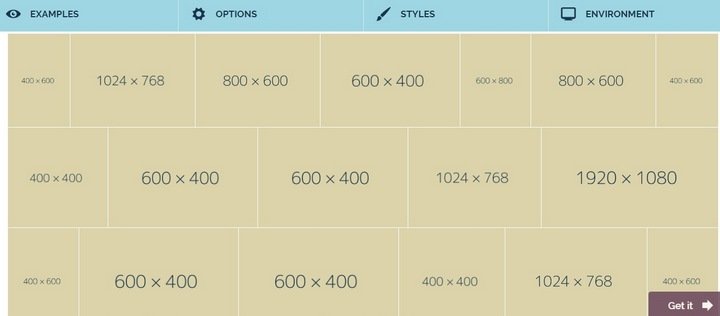 This is a highly responsive gallery plugin that effectively fits your image galleries to offer the best look on all device screens and resolutions. It also supports videos as well.
What Makes This Gallery Special?
Gridzy features multiple styles for creating a responsive gallery, including ones with different image sizes, grids with or without space, galleries with lightboxes, and more.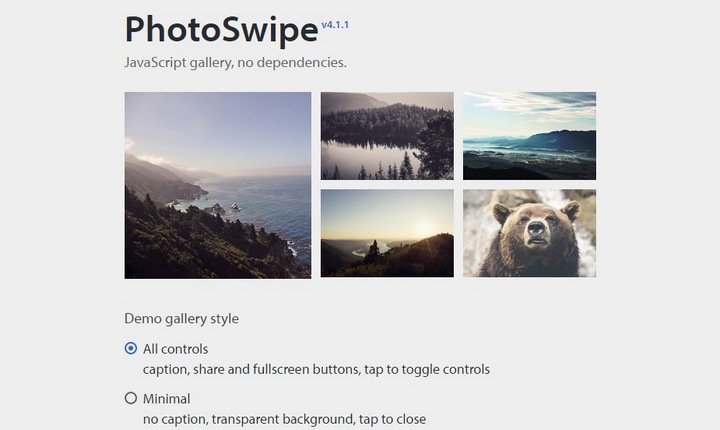 PhotoSwipe is an elegant gallery plugin that comes in two versions: One with controls, captions, and share buttons. And another minimal version without controls or buttons. It also features smart lazy-loading, zoom animations, and much more.
What Makes This Gallery Special?
The specialty of this gallery is its mobile friendly design which even supports touch gestures, such as pinching and spreading for zooming in and out on images.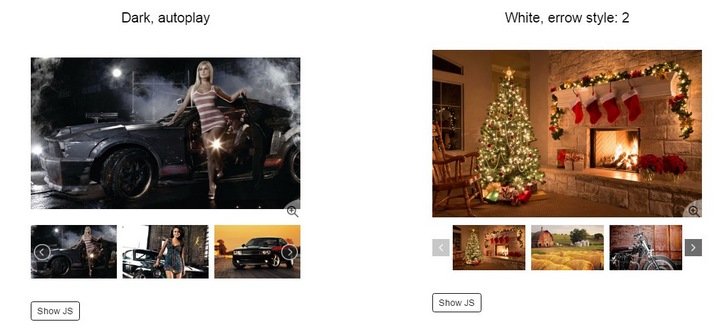 Eagle Gallery is a responsive image gallery that supports touch gestures and zooming images. It supports all devices, platforms, browsers and it's ideal for both portfolio and product galleries.
What Makes This Gallery Special?
The zooming function of the gallery makes Eagle Gallery a perfect choice for showcasing high-resolution images, such as website screenshots, product images, and more.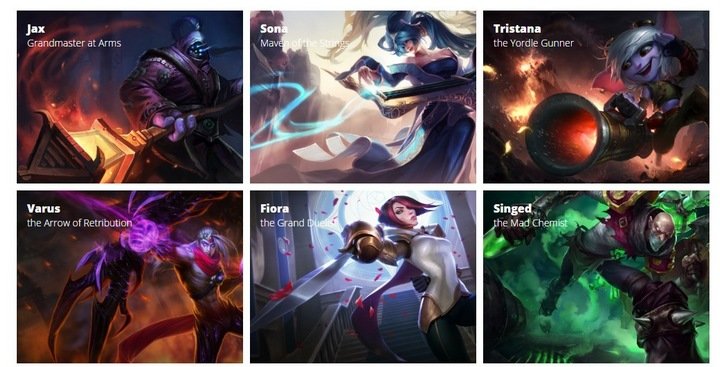 A yet another brilliantly designed gallery plugin that expands your portfolio items right below the gallery image rows. No need to load modal windows, light boxes, or open new tabs. It features the same expanding feature that you see on Google Image search pages.
What Makes This Gallery Special?
Since you can expand the images within the gallery without leaving the web page, this image gallery will allow your website visitors to explore your portfolio more quickly and easily.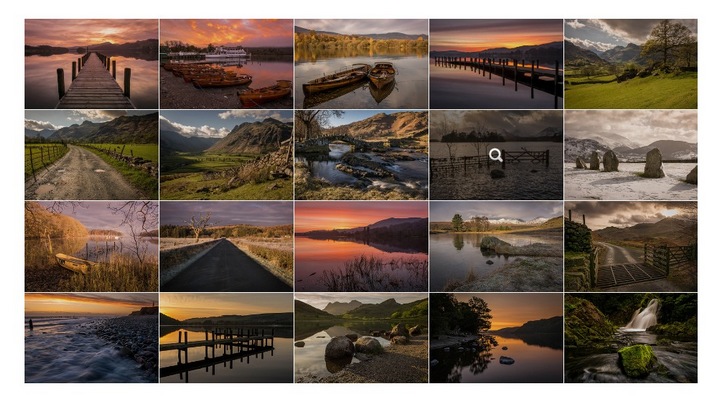 This fully responsive image gallery is a basic and a lightweight jQuery plugin that features an incredibly fast lightbox, which users can use to explore the gallery using their mouse or even with touch gestures when on mobile devices.
What Makes This Gallery Special?
LightGallery features a set of beautiful animations and support for touch gestures. And it's also quite easy to customize the plugin to fit your designs.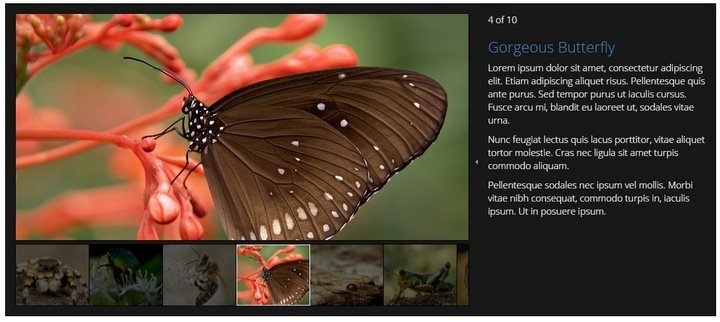 XProSlider is a 3-in-1 jQuery plugin that comes with a slider, carousel, and a gallery all packed into one plugin. You can use this plugin to integrate all three of those elements into your website for the price of one.
What Makes This Gallery Special?
The plugin also comes with 25 beautiful templates for sliders and galleries and a sleek lightbox for viewing images.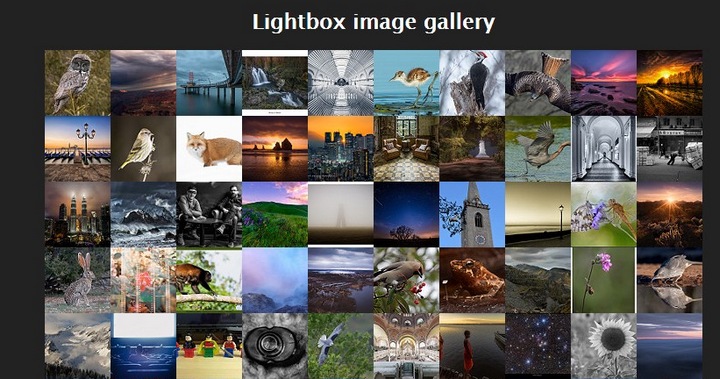 A simple yet an effective gallery plugin that also comes with sliders for images and videos. You can use this plugin to showcase a lightweight gallery of images on your portfolio page with a fast lightbox.
What Makes This Gallery Special?
Even though it doesn't have any fancy features, it can also be just the thing you need to create a fast-loading website and offer the best experience to your audience.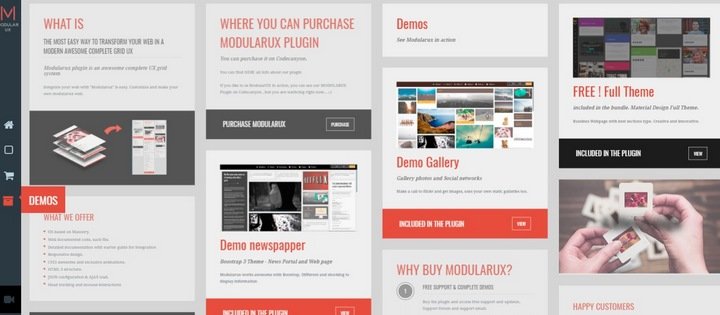 This is a unique and an incredible plugin that will completely transform your portfolio designs. Technically, it's not a gallery plugin, but it's a content grid making plugin that you can use to design a modern portfolio gallery for your website.
What Makes This Gallery Special?
An effective portfolio must include information about each portfolio item. The Modularux plugin helps you showcase not just the images, but also descriptions and titles alongside the items. The transition effects and the ability view more info on the same page is another bonus feature of the plugin.
More Places To Look For jQuery Galleries
Don't end your search here. Here are a few other sites where you can look for more cool jQuery image galleries.
Know any cool jQuery image galleries? Let us know in the comments.
You May Also Like: