Childhood is the most unforgettable and precious time of a person's entire lifespan. Just recall those carefree and splendid old days, it really gives your heart a break from what you are occupied with now.
What would be your answer if I asked you to describe your childhood as a color? Well, undoubtedly most of you would choose red, green, yellow, blue and of course, pink, girls' favorite. These shiny and bright multicolors build up our memories for that period. Designers love to use these colors for kiddy stuff to show their vitality and vigor, especially in kids-wear logo designs. Look at the nice multicolored designed kids-wear logos below, do they remind you of your beautiful memories?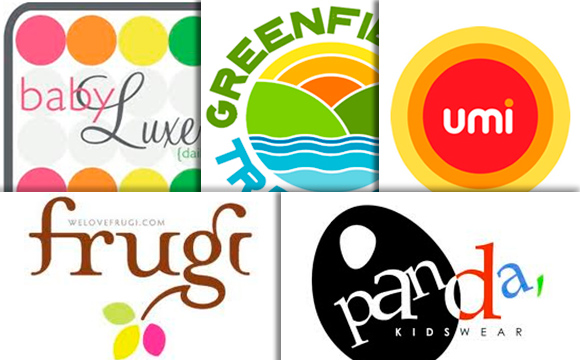 Young American
This is the trade mark from Young American Boutique, which is in the shape of a growing tree.
Colorful star-shaped leaves symbolize the nice dreams and wishes of children. The major colors used in this logo are pink, blue, green and yellow, which give people a warm and delightful feeling.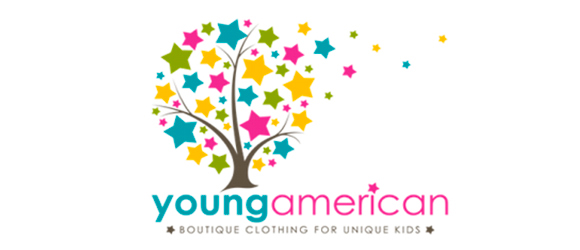 My Cute Baby
All smiling little faces, wherever you are,a smile is the best language to communicate. And the triple colored characters express nature, beauty and friendliness.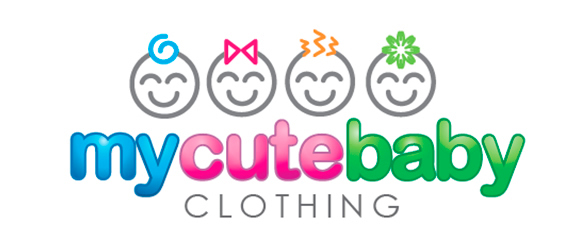 Bubalicious
As I said earlier, girls love pink, well, I guess little guys are just as fond of "Blue". Here the light blue expresses refreshing and friendliness and pink represents romance and beauty. By just a glance, little boys and girls would love to wear any clothes with this cute logo.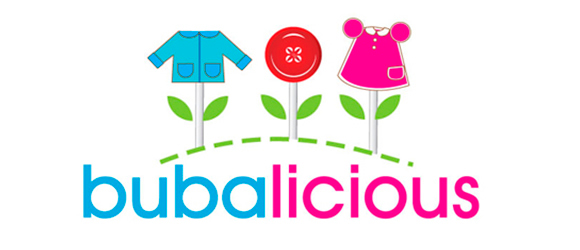 Frugi
In a kid's eyes, everything has life, see, the letter "g" can even grow colorful leaves. It looks simple and easy but with those three little colorful leaves, it expresses an energetic and uplifting feeling.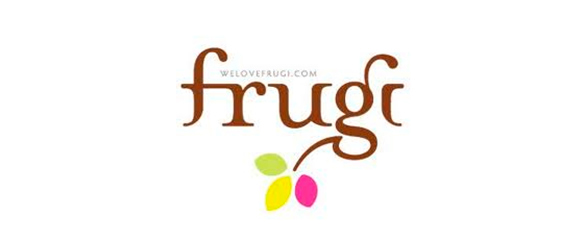 Love it
I just adore the loving elephant family. See those heart shape ears, what could be a better choice? The application of warm colors in the design conveys a cozy and united family atmosphere.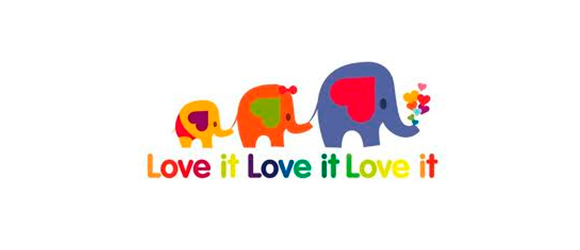 Iris
This is exactly what is in my mind when I recall my own childhood, colorful flowers. These colorful flowers bring people enjoyment and let them feel the embrace of nature.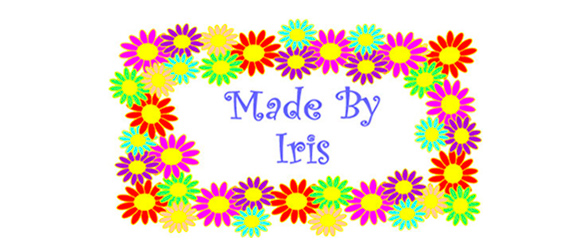 Ogopogo
Do you notice the talented designer actually used combined shapes to create the characters "ogopogo"? Also the logo looks like a little carpenter worm. The choice of colors are simple but meaningful. The orange round shape reminds people of the energy of the sun and new hope, while green stands for harmlessness and nature.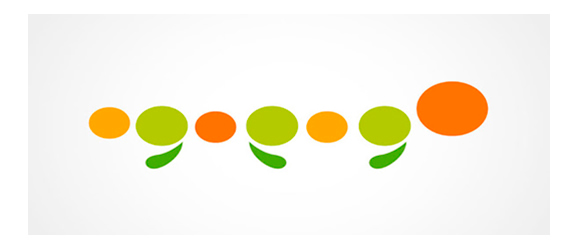 HomewiseShopper
The little cute hand prints remind me of my first time painting with watercolors. And also the colorful text just expresses every little kid's dream. The combination of red, blue, green and yellow altogether expresses passion, hope, new beginning and love.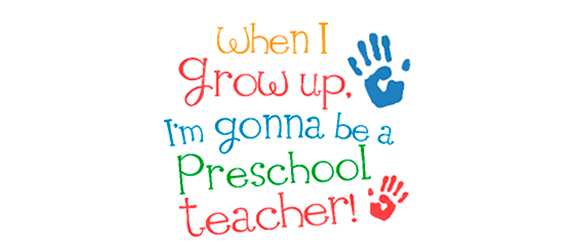 Panda
Not only can you see "Panda" but also a panda's eye there. Panda is the national protected animal of China, but through the designer's talented work, kids around the world can have their own panda friend. The white and black combination may appear too dull for a kid's logo design, but with the addition of red, blue and green, things turn into liveliness.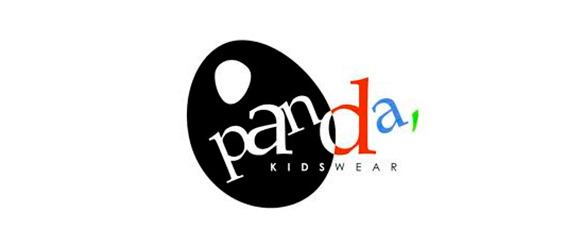 Umi
A kid is just like the rising sun, giving out warmth and light. Red, orange and yellow arranged in a circular shape give a cheerful impression. Warm colors are associated with joy, sunshine, enthusiasm and creativity. The bright colored logo is also eye catching and easy to distinguish.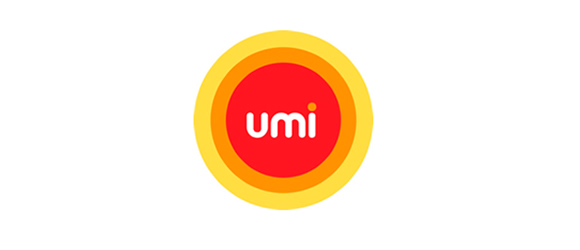 OffSpring
It looks like flowers, it looks like a dragonfly, what else, choices can be unlimited, childrens imaginations have no boundaries. The use of a dark brown color represents dependability which is an important characteristic for children. And the other warm colors are for passion, hope and happiness.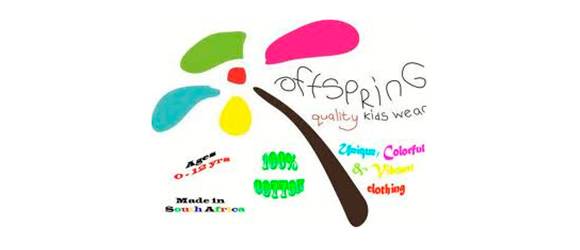 Kids
A flying colorful butterfly will catch the customers' attention immediately. The designer adopted some of the most frequently used shiny bright colors like yellow, blue, green and red to build up the butterfly wings, which makes it such a pleasant and unique logo. Also by using different colors for the capital letters in the slogan creates a new word: PEACE.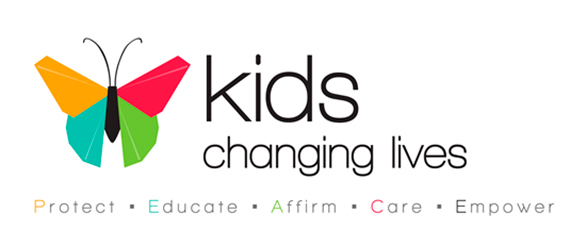 Zoey
Daddy, mommy, kiddies and doggie, that's everything in the life of a child. Focus on the pretty slogan down there, nothing else could catch a kid's attention more than these beautifully applied colorful letters. With several colors joining together, people can surely feel the enjoyment that the designer tries to convey.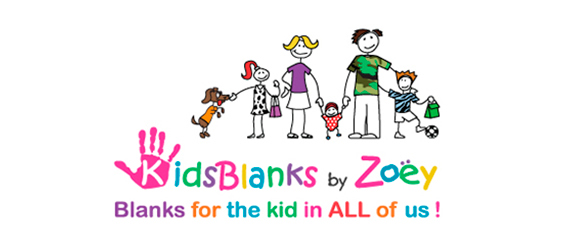 Greenfield Trading Co
Pure blue sea water, green trees in the mountains and golden sunshine, everything is just like in a fairy tale. In design, green can have a balancing and harmonizing effect. It goes perfectly with blue and orange in the logo which conveys the feeling of harmoniousness and health.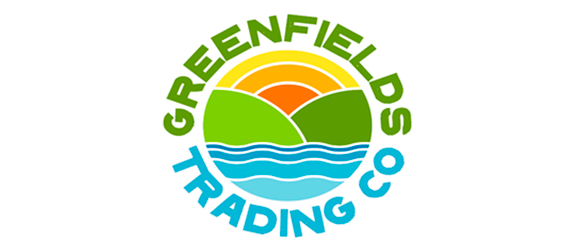 Skye
Still remember the first time you saw a rainbow? It is nature's greatest artwork ever. The choosing of a rainbow here with its shiny colors and light blue clouds with white edging give you the perfect feeling of a green and friendly environment.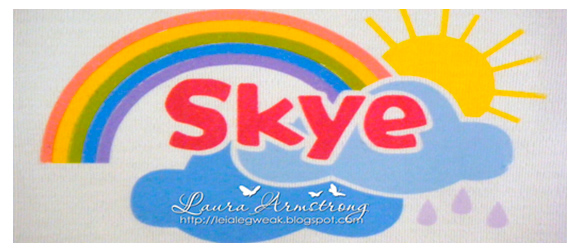 Baby Luxe
Again, the use of the four warm colors makes me think of a rainbow. The use of warm colors shows passion, tenderness and purity with its background color being white.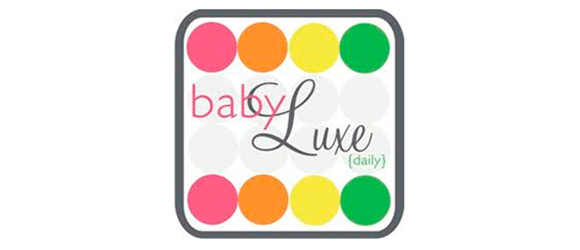 Jullaaha
Yes, you are right, this is an Indian logo for kids-wear, see those ethnic elements, what a perfect example of using multicolor! Indians love to combine strong contrasting colors to illustrate a mysterious and religious atmosphere which brings customers to an exotic land.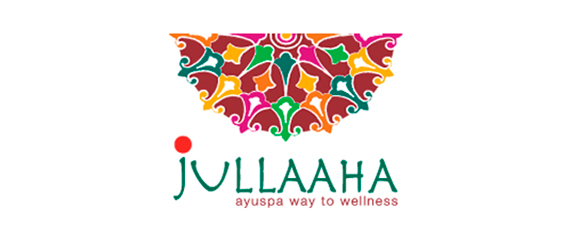 RKS
"Real Sunshades that Real Kids will Really Wear" says the company's motto. The blue and white color combination gives out a sense of calm and cleanliness.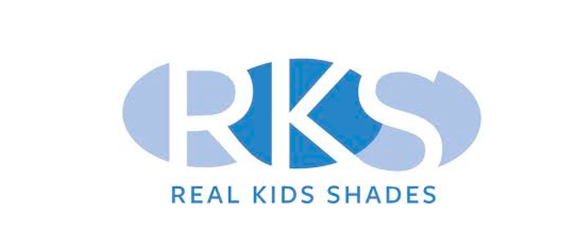 Sweet Angels Wardrobe
When I was young, I thought flowers could speak like human beings, just in a language that we cannot understand. Sunflowers that with smiling faces have various colors, with their green leaves reaching out for each other, send out a message of building up friendship.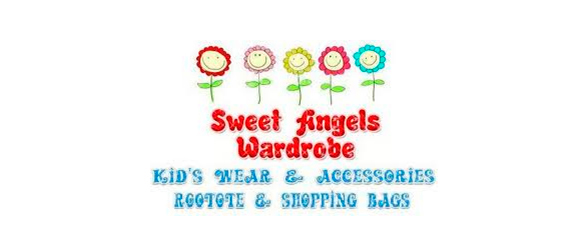 JFK
Pink, needless to say, is most girls favorite color, yellow, often symbolizes intellect, freshness, and joy, green is the most restful color for human eyes associated with safety and freshness. When the logo comes in these three combined colors, customers will find it more friendly and tempting.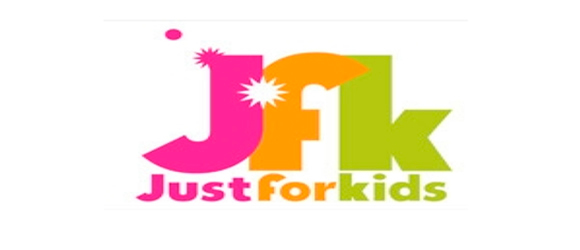 Conclusion
You can get inspiration from these cool logos listed above for your next multicolor logo design. Each color has its own meaning and power. For example red represents passion, happiness and love, while dark colors like purple stand for mystery. In the case of childrens logo design, it is essential to express features that especially belong to children, such as youth, vitality, naivety, passion and etc.
So multicolored design is an ideal way to express rich meaning in such cases. Logos with combined colors are appealing to the eye, therefore multicolors are often adopted by designers to communicate expressively to their customers. They have the power to influence emotion and call upon action.