A website design isn't complete without a set of icons. Every website we see today features at least a few icons. These icons offer a great way to add more style to the design and quickly attract visitor attention. Even our own Onextrapixel website design uses a set of icons for social media links.
Font Awesome is one of the most popular icon fonts most web designers use for designing websites and apps. However, its popularity has made its icons too ordinary. People don't even notice those icons anymore.
If you're looking to make your website designs look unique and stand out, you need to find unique icons for your design. In this article, we showcase some of the best free icon sets you can find online. See if you could find one that fits your design.
How To Use These Web Icons
This list of icons features different types of icon sets, including pure CSS icons, SVG icons, PNG icons, and more.
Installing CSS icons is easy. You simply copy the icon pack to your website asset files and include the icon library in the <head> section. For PNG and SVG icon sets, you'll have to resize and copy each icon over to your website images folder and link to them in the specific parts of your website design.
Keep in mind that these icon sets are free. Some will be available to be used for commercial projects but some won't. Read the instructions and ReadMe files of each icon set carefully before using them.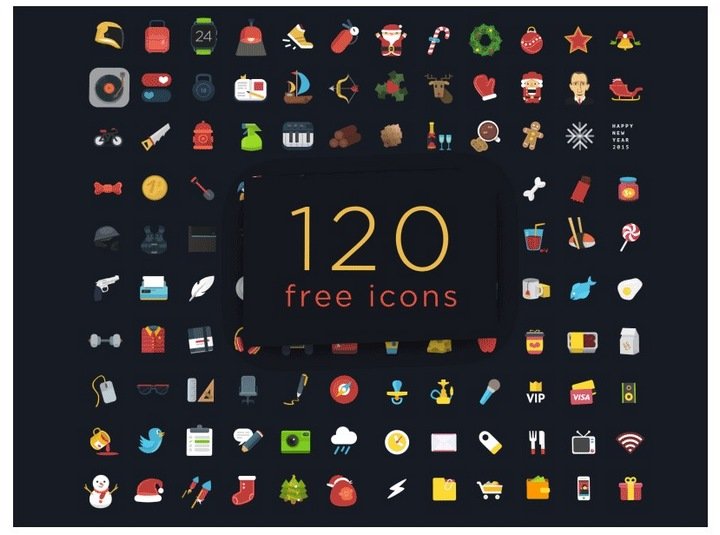 This modern and beautiful icons set features over 120 unique icons. The icons come to you as Photoshop vector shapes, which you can easily use by editing the PSD file. The colorful design of the icons will certainly make your designs stand out.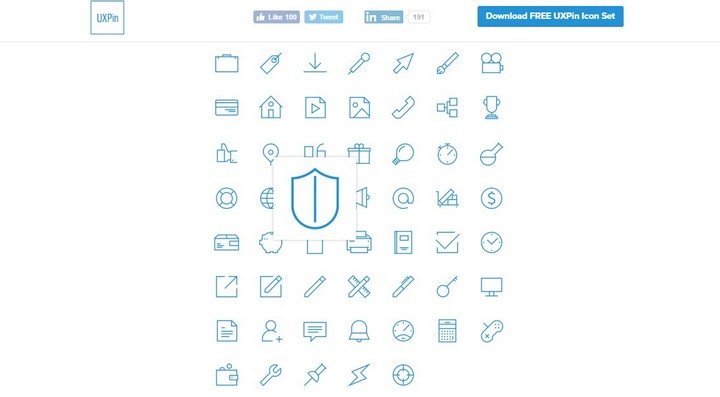 This free icon pack offered by UXPin features 80 diverse set of icons, all featuring multiple formats, multiple weights, and an attractive design.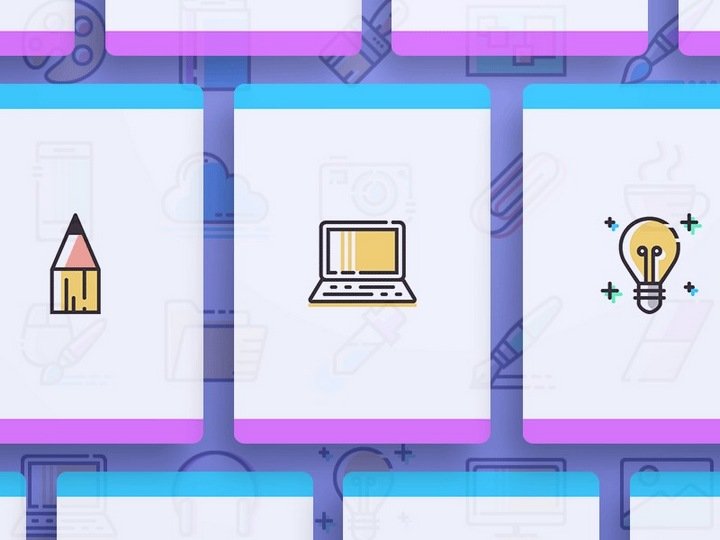 The retro style icon pack includes 30 unique icons in both PNG and SVG formats. The pastel tone and playful design of the icons will give your designs a fun new look.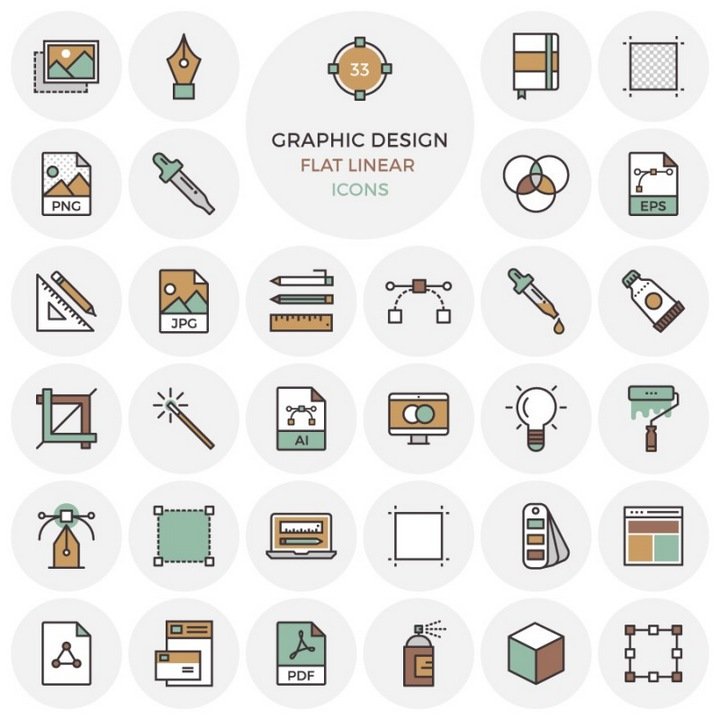 A set of unique flat linear icons featuring designs related to graphic design. The icons are available in multiple formats and infinite scalability as well.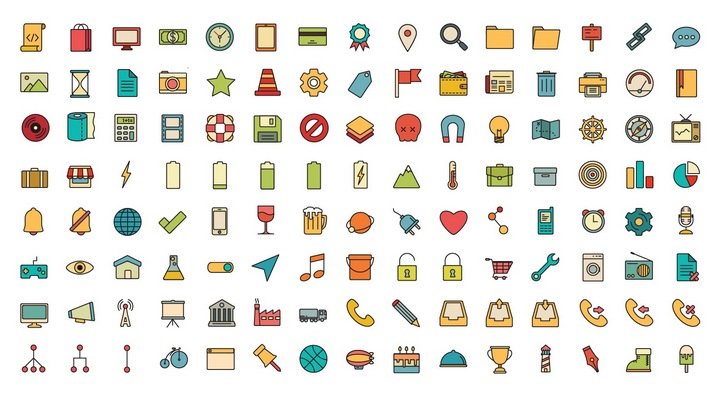 Another stylish Retro icon set featuring 120 icons. The beautifully crafted icons in this pack will make any website design look one of a kind.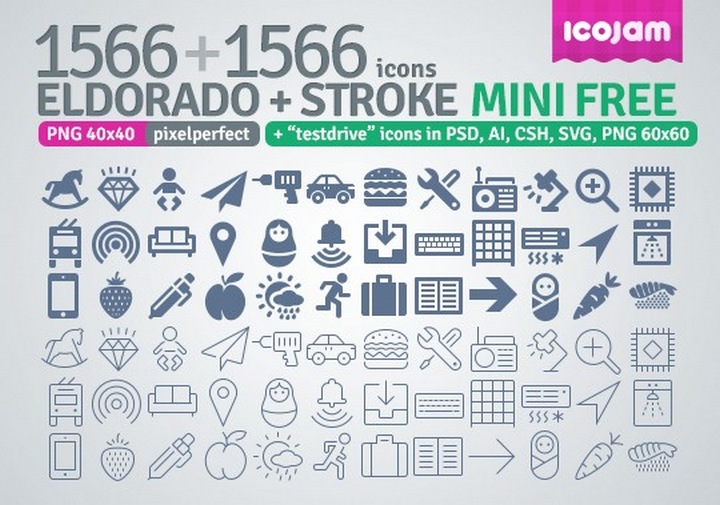 A giant bundle of free icons featuring over 3000 icons available in PSD, Ai, PNG, and SVG. The mono-colored icons in the bundle are organized into Baby, Basic, Building, Culture, Devices, Documents, Education, and many other categories.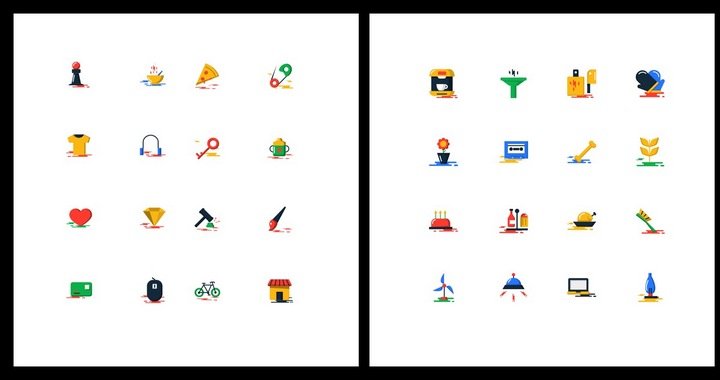 The colorful and attractive flat design icons in this set are available in two unique styles. They look specially more beautiful in designs with dark backgrounds.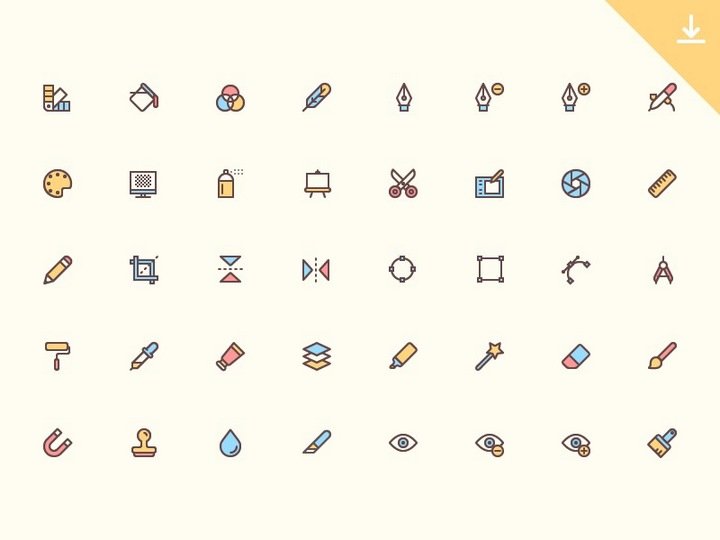 This design icon set features 40 icons available in AI, EPS, SVG, PNG files. They are free to use with your personal and commercial projects.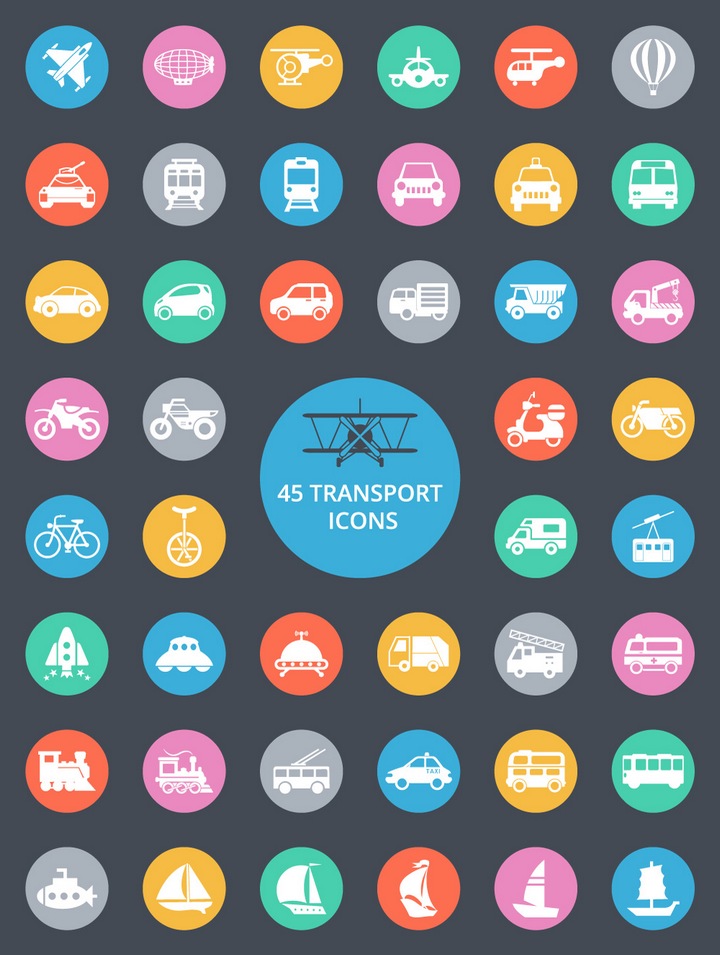 A beautiful set of icons featuring different types of transportation vehicles. It's available in both colored and monochrome versions.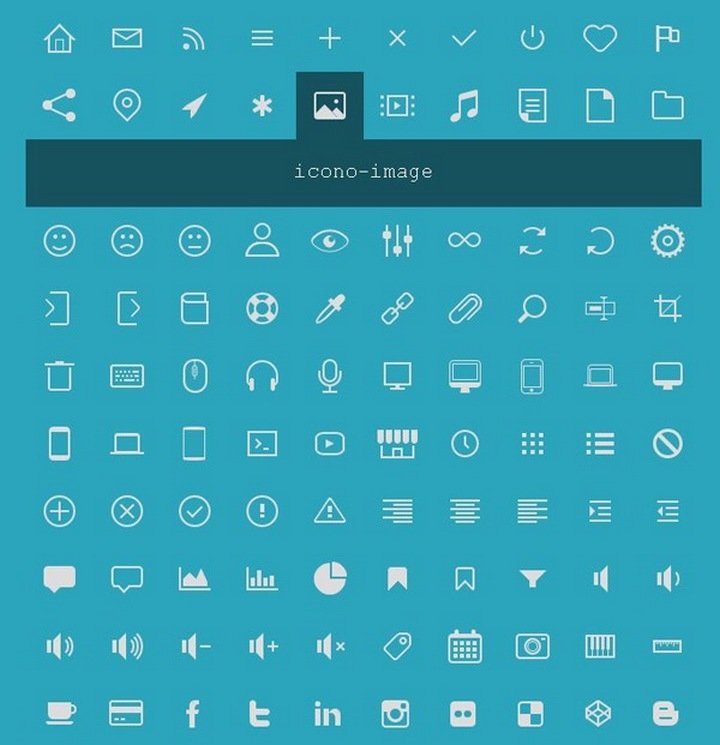 Icono is a pure CSS icon pack, which you can use by either downloading the CSS file or linking to the file in the CDN.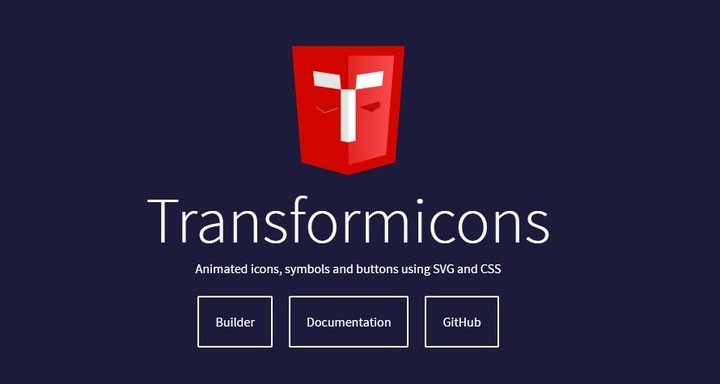 This is a unique set of animated icons. You can use these icons on your website menu, contact forms, and with many other website elements. Click on an icon to see the animation.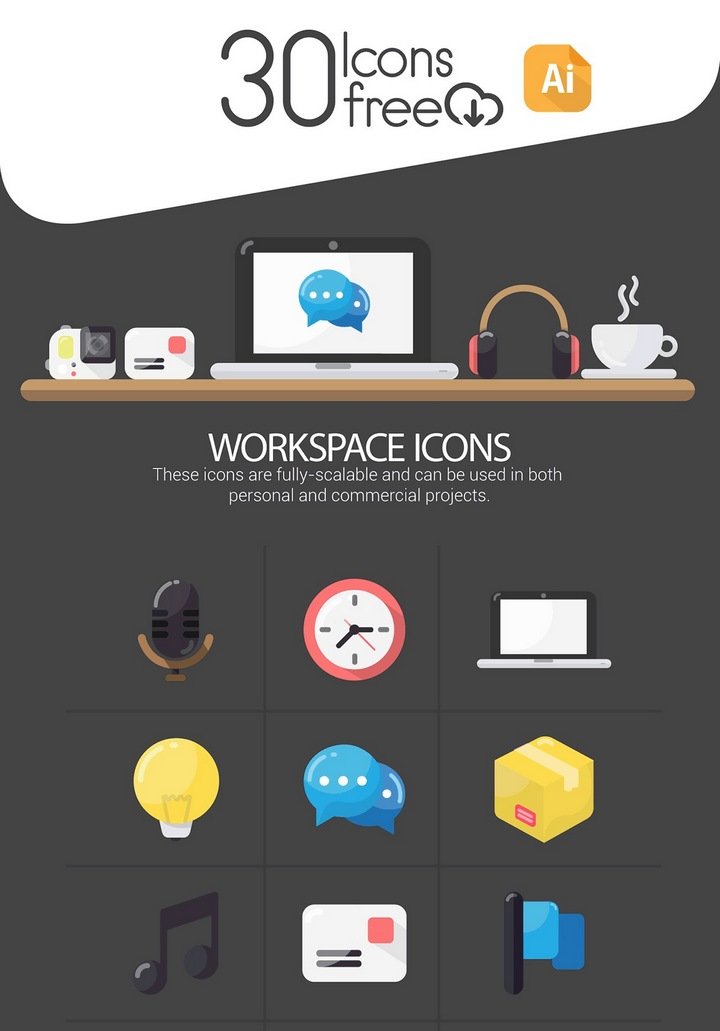 A set of flat design icons featuring workspace elements. The icons are freely available to be used for your personal and commercial projects.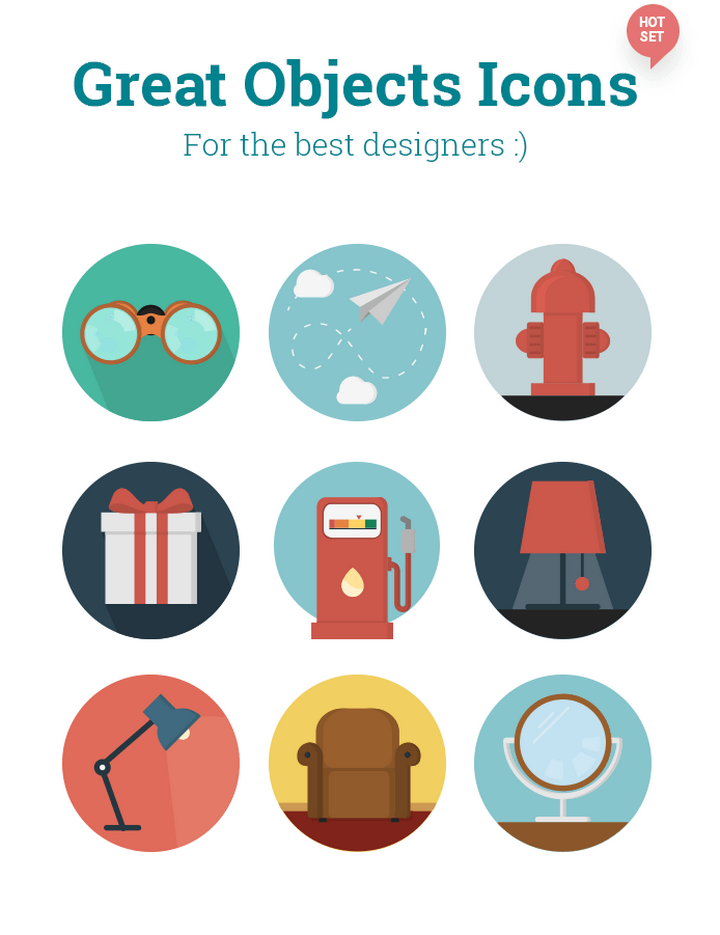 The adorable flat design illustrations in these icons are what makes this icon set original. It features 12 unique icons featuring different objects.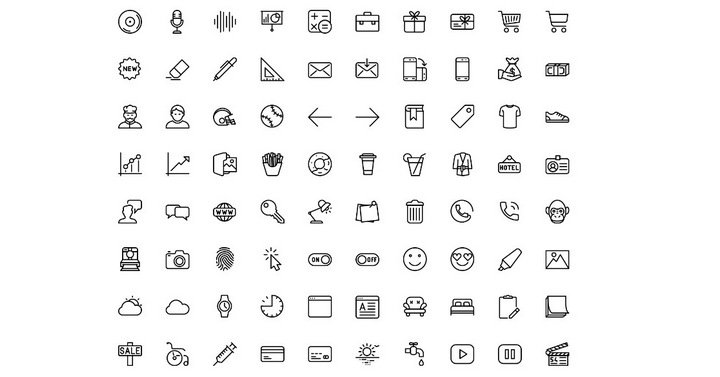 This free line icons pack offered by Icon54 features 100 icons. They are available in web font, SVG, EPS, Sketch, and many other formats.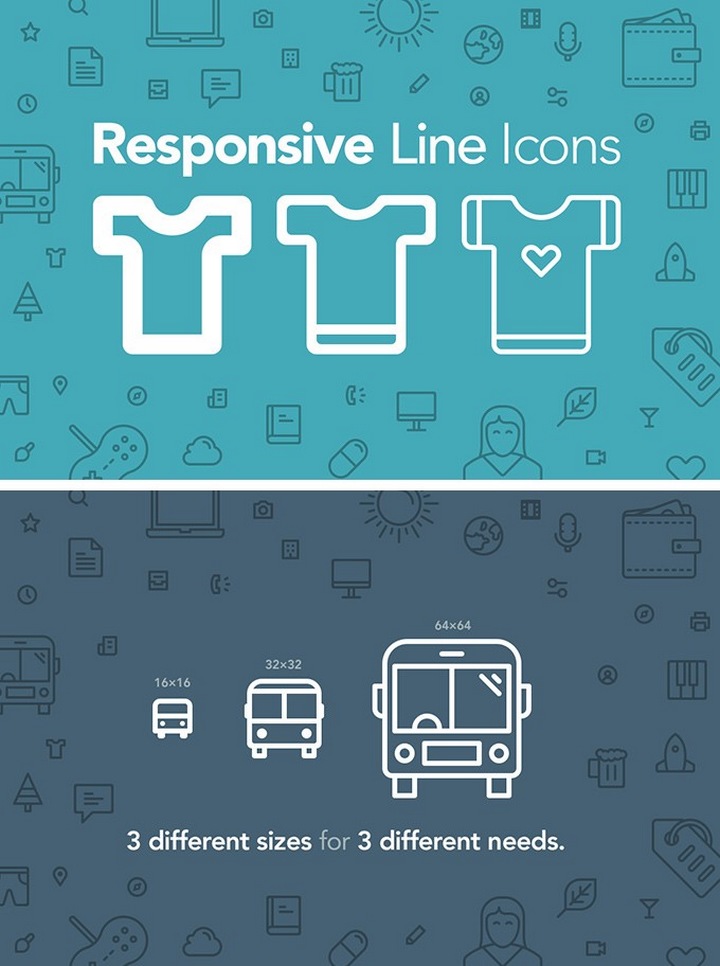 A set of SVG responsive line icons set that will fit in nicely with any type of screen resolution. The pack includes 100 icons from various categories.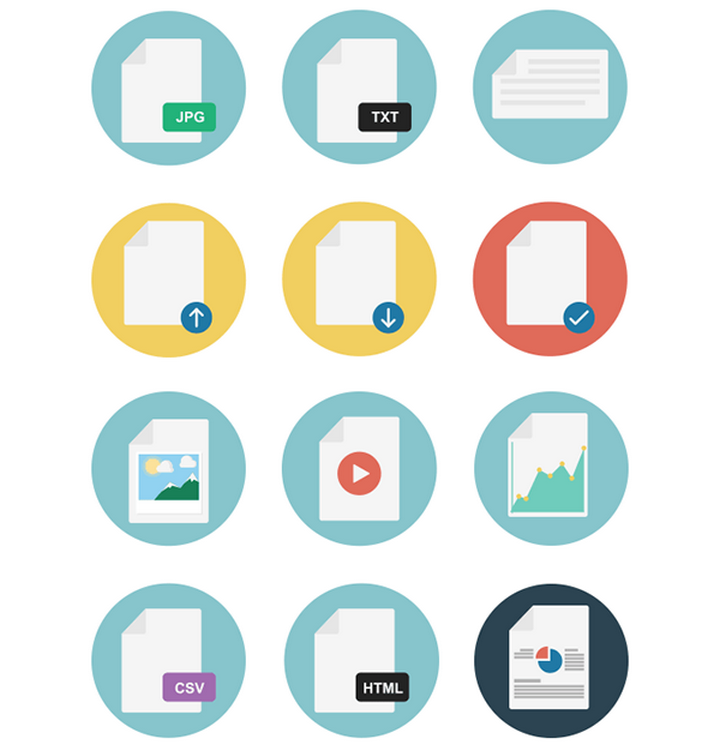 The file type icons in this set are brilliantly designed for representing different types of files. It includes 20 unique icon designs.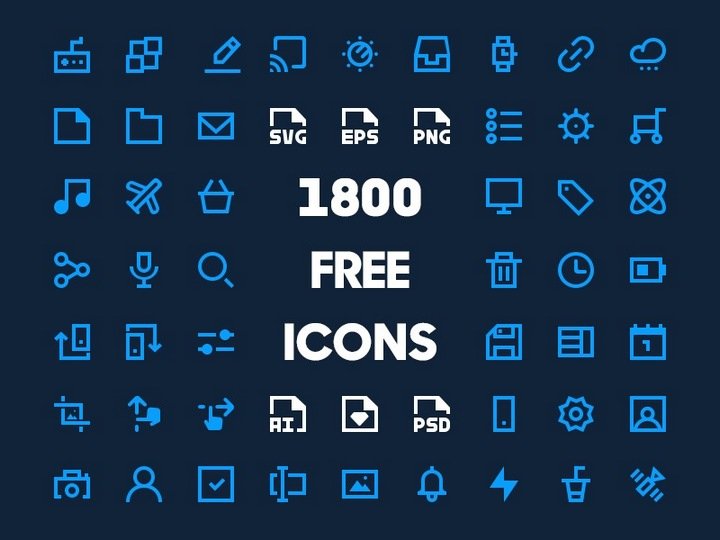 This beautiful minimalist icon pack features 1800 icons of different types of objects and signs that you'll need for designing many types of websites.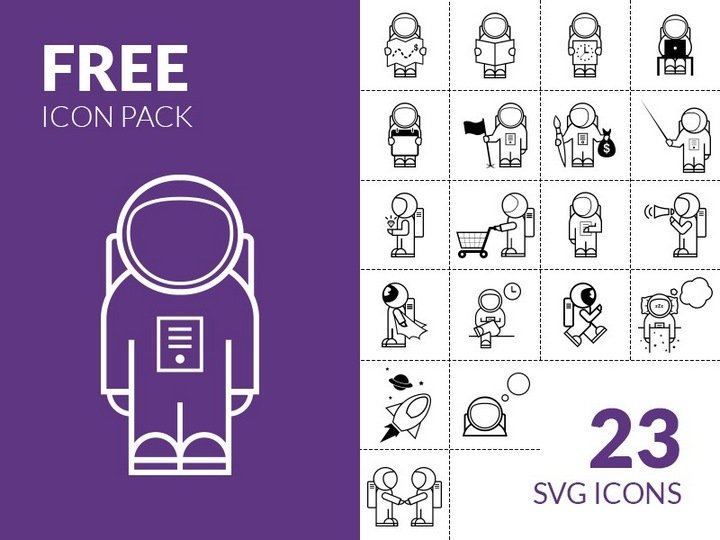 A set of entertaining icons set that features an astronaut living a regular life. This icon set is ideal for adding a bit of playfulness to your website design.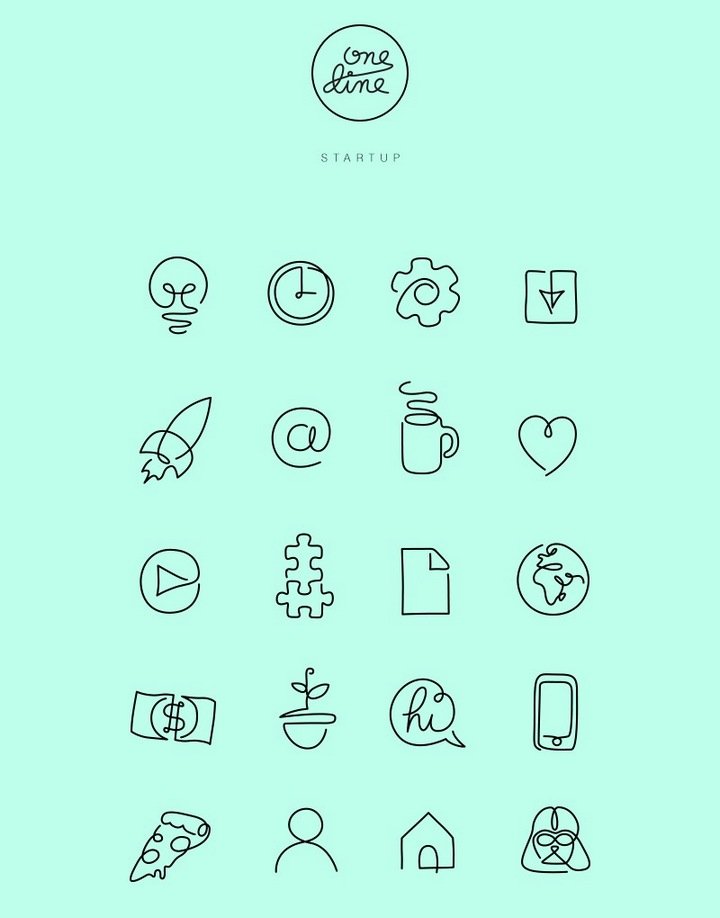 The icons in this pack are truly original because they have been drawn using a single line. The icons are designed for startups and creative website designs.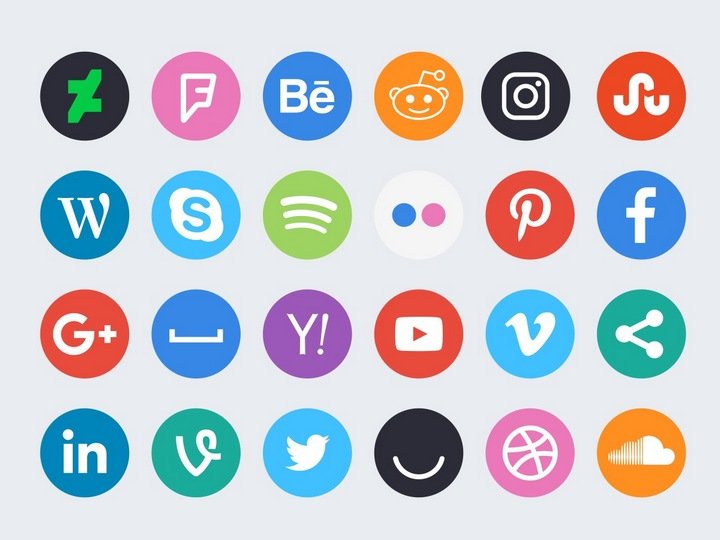 Social media icons are a must for every website. This pack features icons for almost every social networking platform you can find online.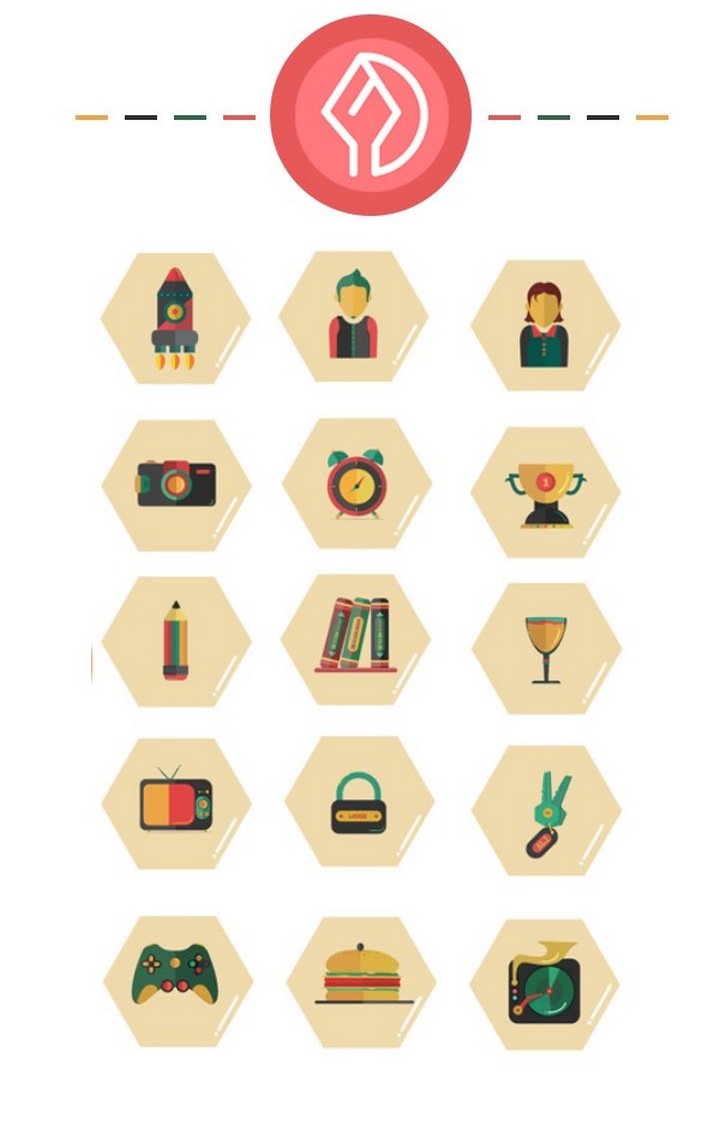 A beautiful set of flat design icons available in both PSD and AI files. These icons are ideal for a web design or an agency website design.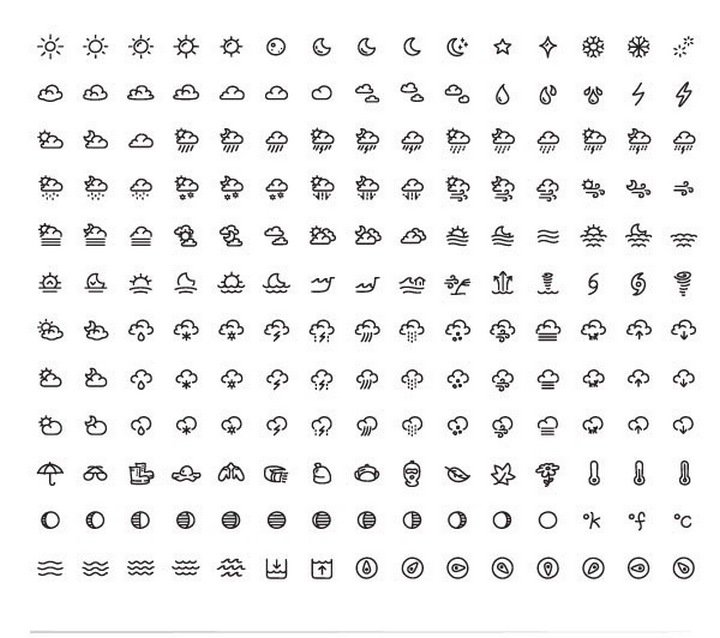 A large collection of vector icons. The pack includes 3 sets, including weather icons and other objects.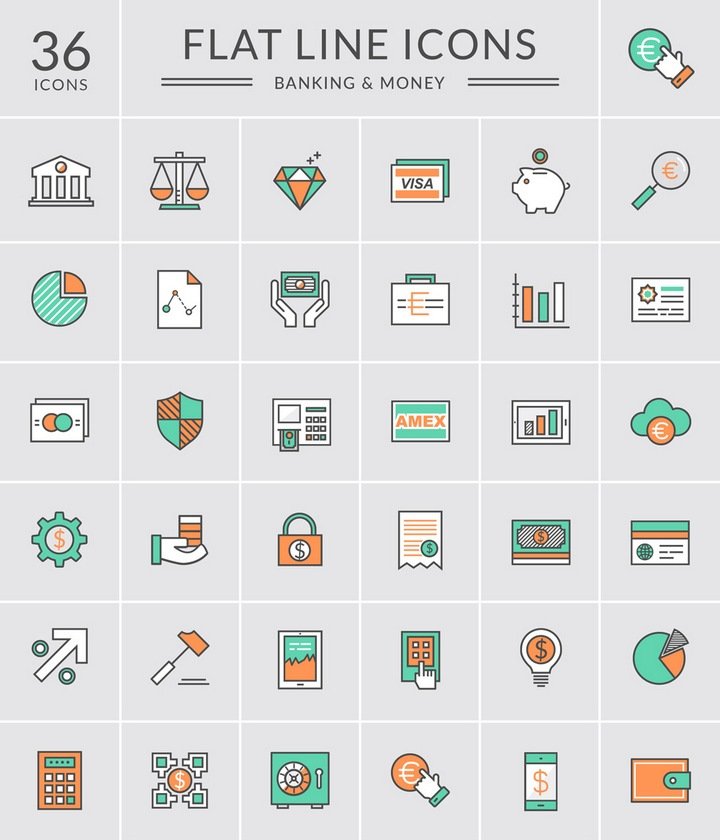 A set of 36 icons featuring financial and business related icon designs. The icons also feature a unique flat design that's quite attractive as well.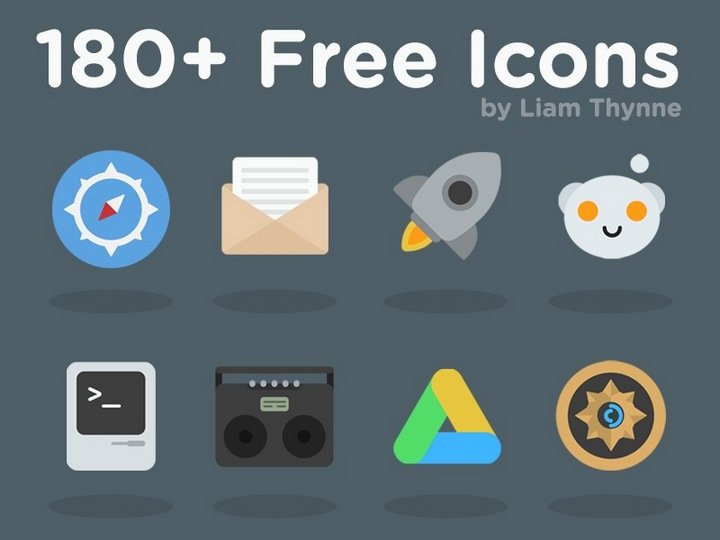 This icon set features various icon designs featuring flat colors. The pack includes over 180 icons in PNG and PSD files.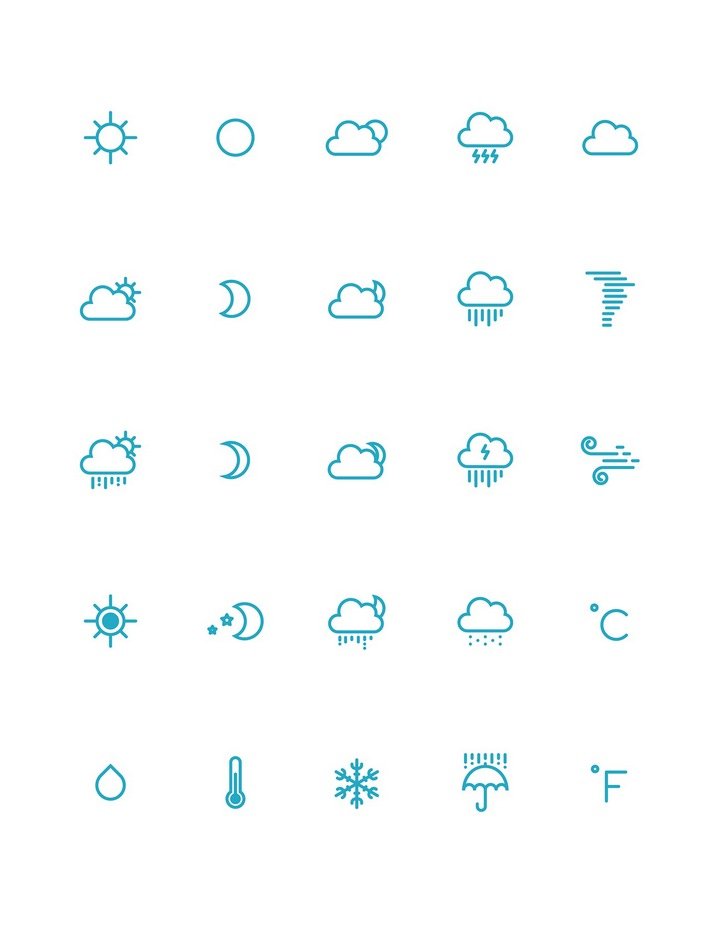 A set of beautifully designed weather icons. The minimalist design of these icons will fit in nicely with many types of websites.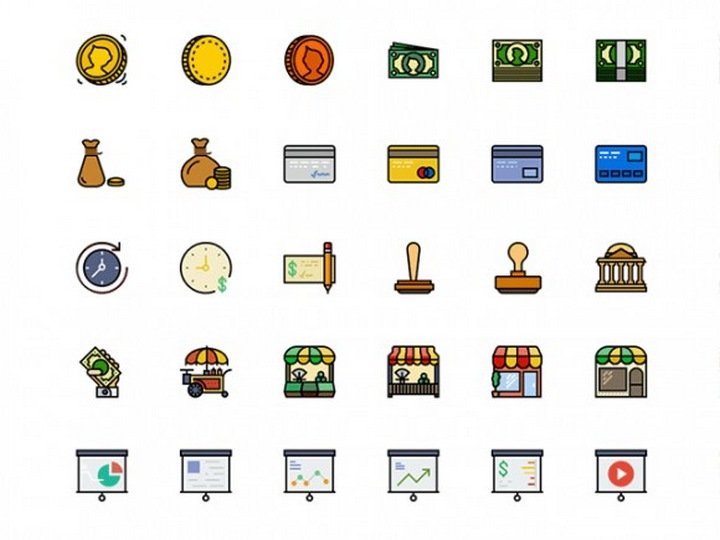 Featuring a vintage retro design, the icons in this set represents different aspects of a business. It's perfect for a small business website design.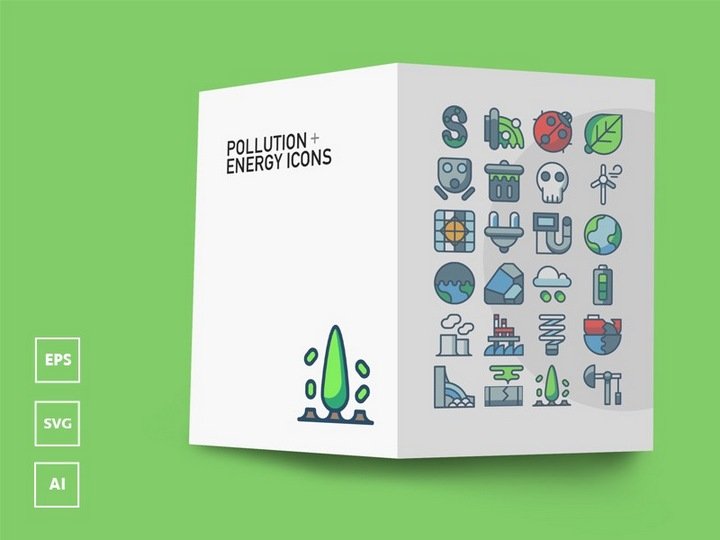 A set of unique icons that will help send a strong message through your non-profit and causes website designs.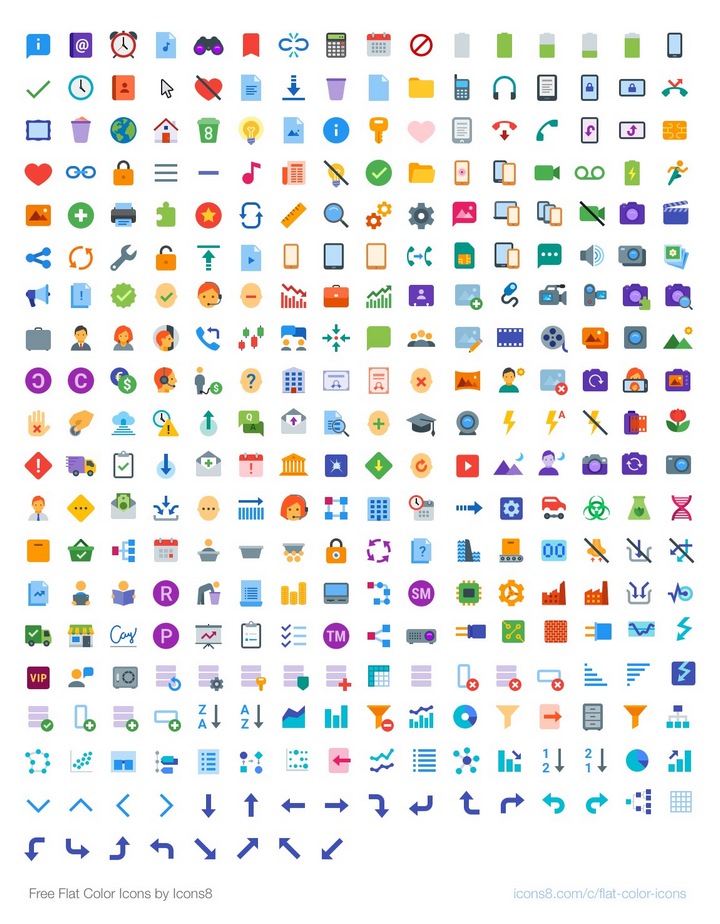 Another beautiful set of flat color icons. This pack features over 300 icons which can be used for your personal and commercial projects.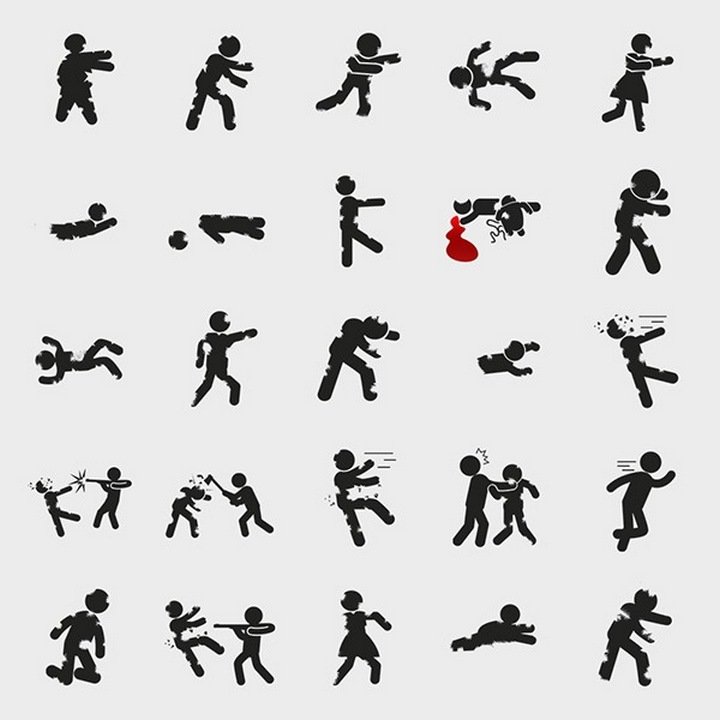 A fun and an entertaining set of icons featuring zombies. This set includes 25 unique icons.
Want More Icons?
There's no shortage of free web icons. You can find them everywhere on the web. But, they won't help you achieve that original look for your design. After all, free stuff are already being used by thousands of other websites.
If you want to go for the truly original look, go find a premium icon set. You can find great premium icons on platforms like Creative Market and Graphic River.