In the realm of print media, a flyer is the most direct form of marketing for a business, product or service. Designed to be printed and distributed in bulk, the client can expect a 1% return from a well targeted mail-out, and in advertising terms that is pretty good. With the use of flyers, results are trackable if the flyer has a discount code or is a free pass to an event, etc. For these reasons, good flyer design is extremely important for any business.
A flyer needs to impart the required information in a relatively small space, whilst also being eye-catching to the particular age group, gender, profession or other group of people you are trying to attract. Flyer design has much the same aims as website design but with very different end results, however, flyer design can be a great source of inspiration for web designers.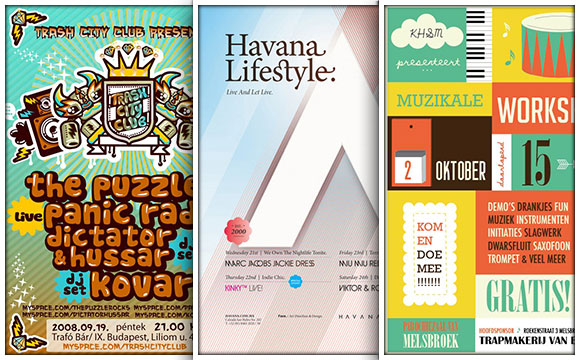 Stunning, Inspirational Flyer Designs
Here is a list of 40 stunning flyer designs for your inspiration.
Old Skull. Little Rude Girl Flyer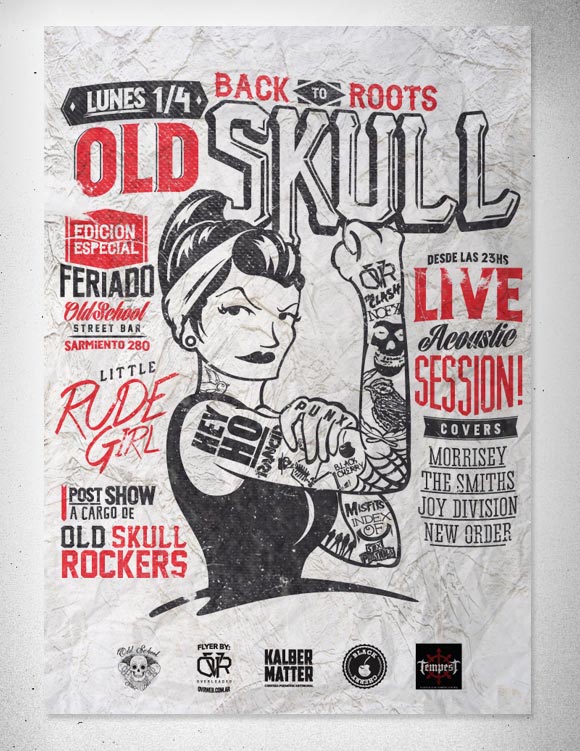 Conclusion
Hopefully you have been inspired and motivated by this showcase of flyer designs. Do you design for print, and have you successfully designed a flyer for a campaign or project?
Are there any flyers that you have come across that you think should have been included in this list? Please share your links and opinions with us in the comments section below.