Curiosity and creativity are two excellent traits to have, especially for geeks and gadget lovers. Pretty much every new phone, gadget and computer has been lovingly and inquisitively ripped open, dissected, probed, enhanced and ultimately, molested for geeky gratification. Not content with the frustratingly limited 'out of the box' state, these gamers have shown us what some dedication, creativity and server downtime can achieve.
Warning: If you are the minority who thinks your shiny white Xbox360 case is cool and sleek, you may not feel that way for long – the gamers at Broadband Choices have put together this collection of 50+ incredible console mods.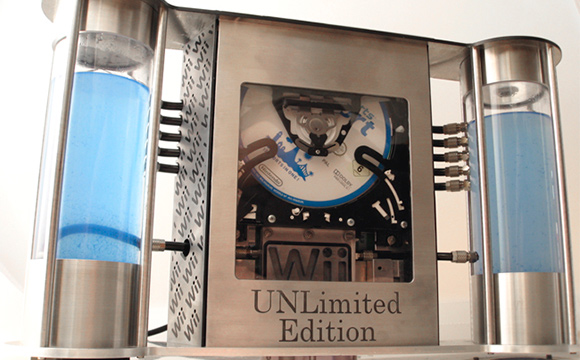 Amazing Console Mods
Let's start with the Xbox 360s
As one of the most successful shoot-em up games of the 21st century, this console mod puts your Xbox right in the middle of a battle between red and blue.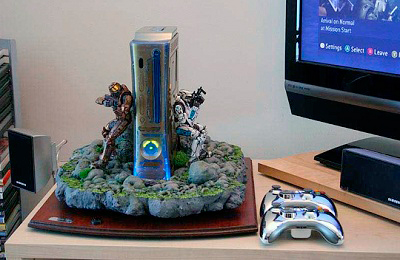 This is another halo console mod that was sold on eBay and the owner donated the proceeds to charity. The flame coming out of the figurines gun is an awesome touch.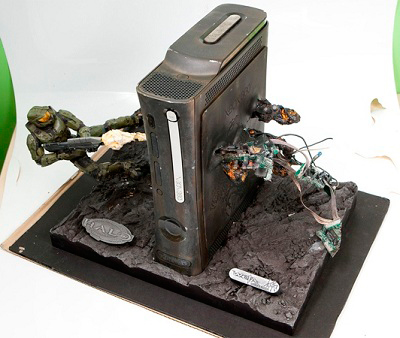 This console mod will really make one's gaming system stand out from all of the others. With a stunning blue light and a picture of a badass with a gun, this Xbox 360 is great for gaming in the dark.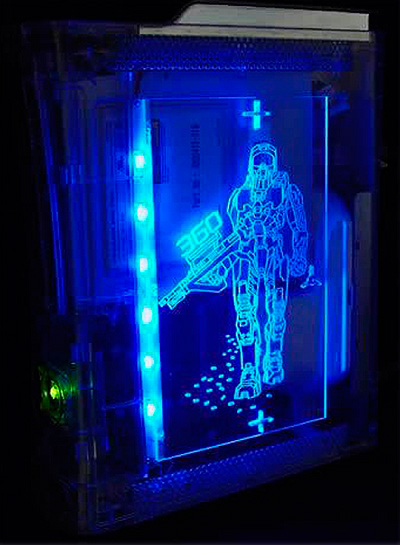 This idea is where video game nerd meets "Pimp My Ride." This mod is perfect for anyone who would like to play a video game that requires driving while driving in real life.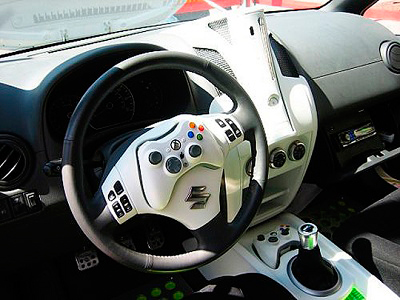 This Xbox is an ego pleaser that is great for both gaming and checking your reflection to see how cool you look as you beat all of your friends.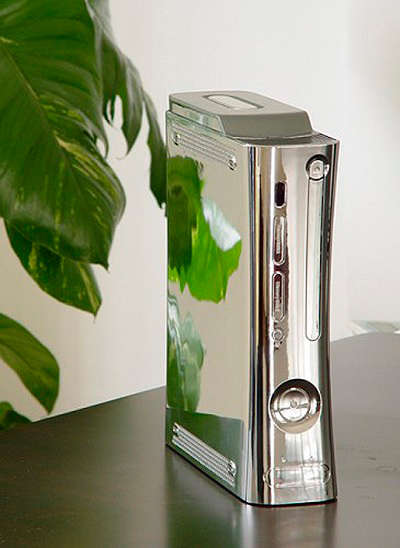 As with many other electronics like computers and calculators, it is really cool to see inside of this Xbox 360.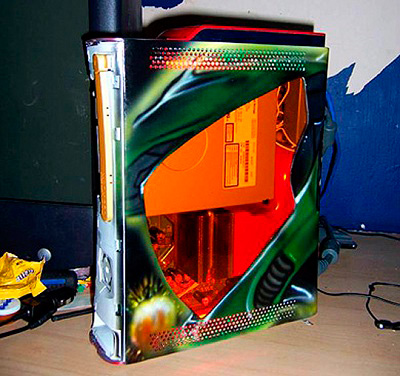 This alligator skin Xbox comes with an eye power button and the texture of a fancy suitcase.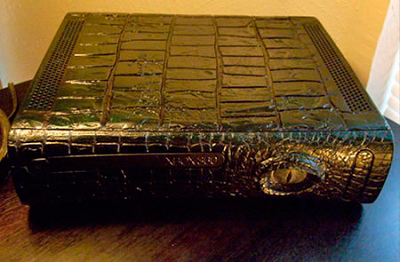 For fans of the Gears of War line of games, this Xbox 360 case mod turns your gaming console into a true collector's item.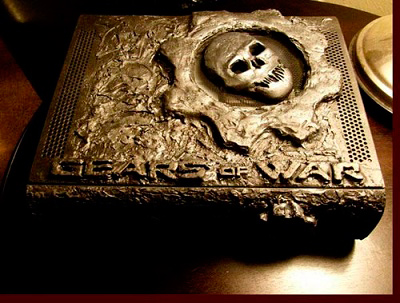 What would a video console mod showcase be without at least a few comic book character themes?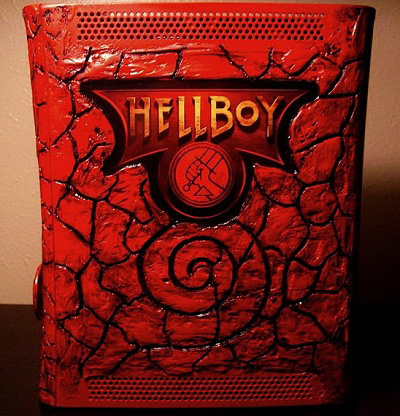 The detail that has gone into this Half Life inspired modification deserves a round of applause. Not only does it have the window but also the logos are 3D.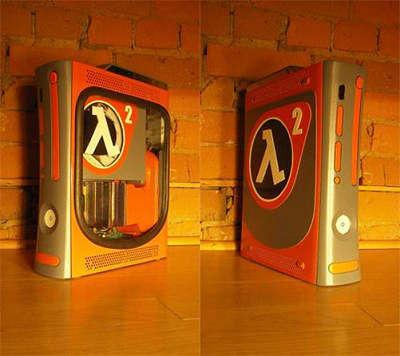 Feel like a rockstar in your own home with this mod.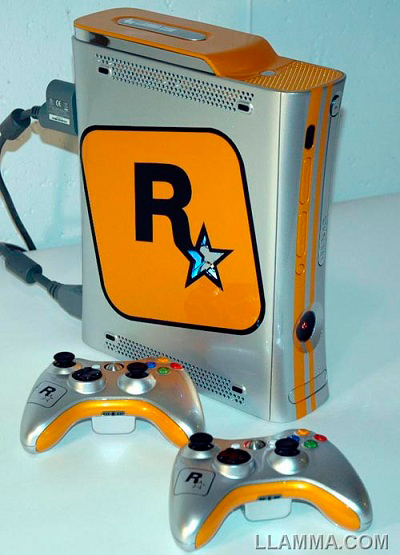 This console mod is a great representation of the newer Batman movies and even conveys the horror and eeriness of the movie.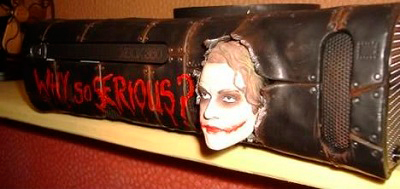 This Call of Duty Xbox turns your console system into a real replica of a war scene in the desert from the game.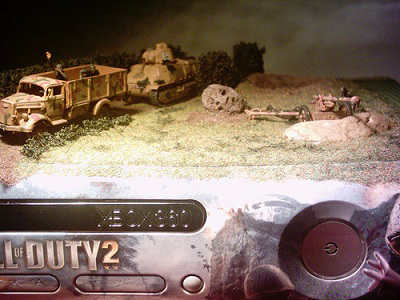 While this is not quite the same as a Gameboy or PSP, it is certainly an interesting take on portable gaming.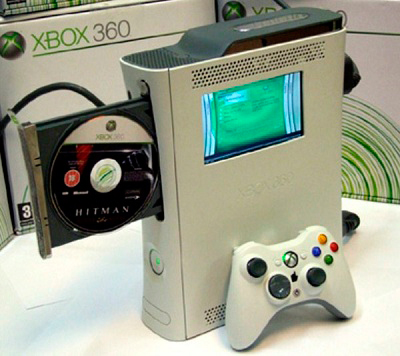 This Halo inspired Xbox 360 was hand painted and then sold to the highest bidder on eBay. Talk about fan art!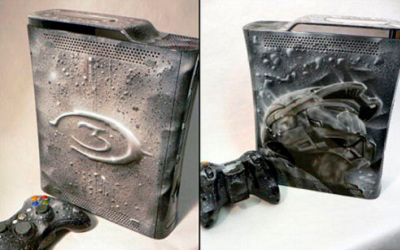 With only a limited number of these "The Beatles: Rock Band" Xbox 360's made, it's no wonder that they sell on eBay for over $5,000! Ok, this is not a custom mod but given the demand and popularity, it's a worthy inclusion.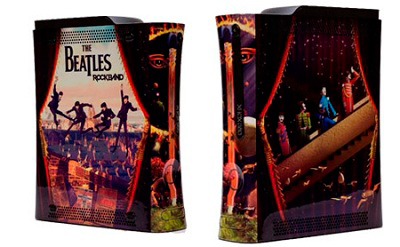 As your console gets hotter, the lights get brighter as a way of showing you that the system may need a rest, and your eyes as well.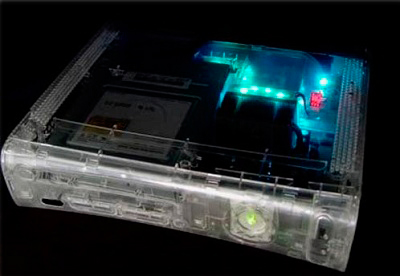 In honour of the University of Texas, this Xbox 360 features the longhorn as a clear window.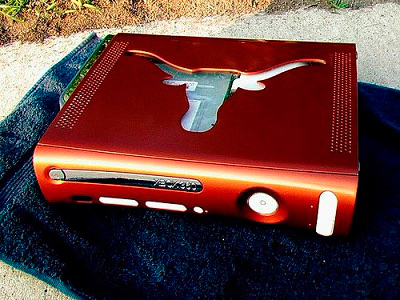 Now onto the PS3s
Laptops have made computer games portable, so why shouldn't console games be portable too?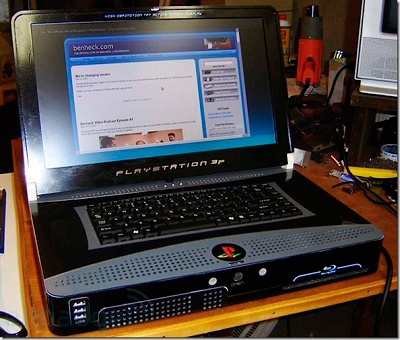 What happens on the PSN, stays on the PSN.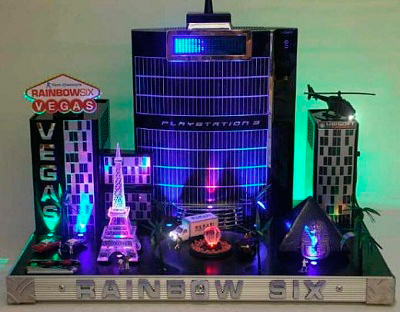 Simple but effective blood splatter is just what the PS3 needs.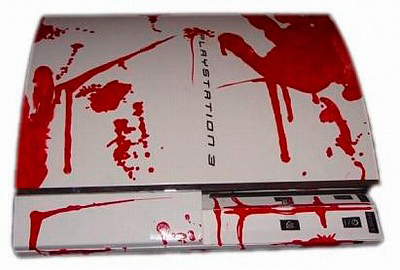 This stunning black and silver homage to Metal Gear Solid 4 is even signed by the series creator, Hideo Kojima.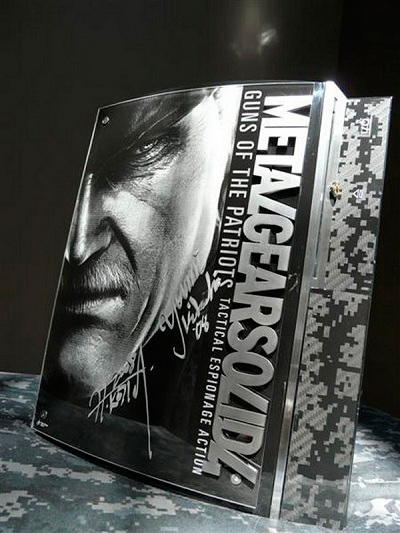 It is true, many gamers get accused of being lazy. This console mod might not do much to disprove that theory.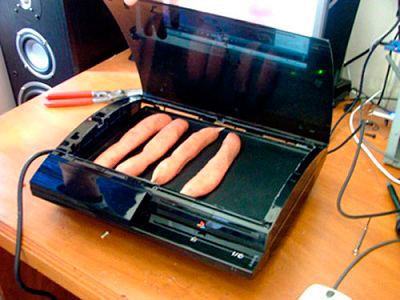 From human to superhuman. This is a concept mod was inspired by Haze and designed for UBISOFT by Butterkneter at Contaminated Case Creations.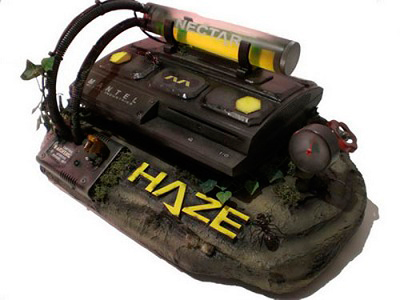 This Damnation Timberclad Steampunk PS3 (a world where modern gadgets still exist but just run on steam) can be done without voiding the console's warranty.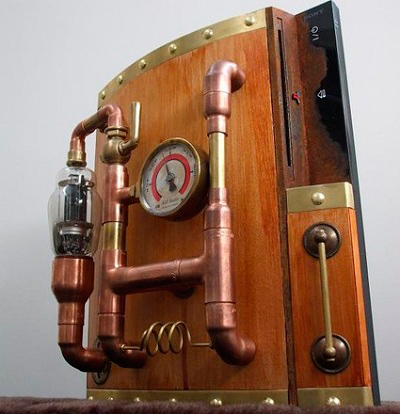 The bullet holes are real and behind is a PS3. Oh, and the ammunition and machete are real too!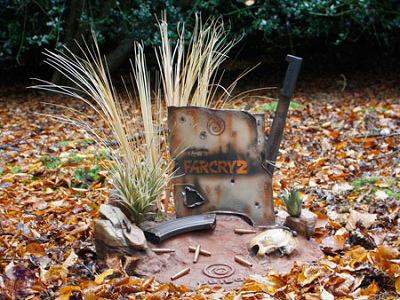 Introducing the 'Alien Chestburster Cyborg' , this is sure to be a hit with any fan of the Aliens franchise.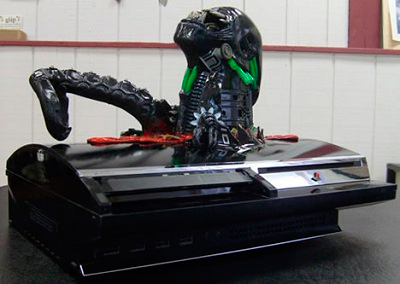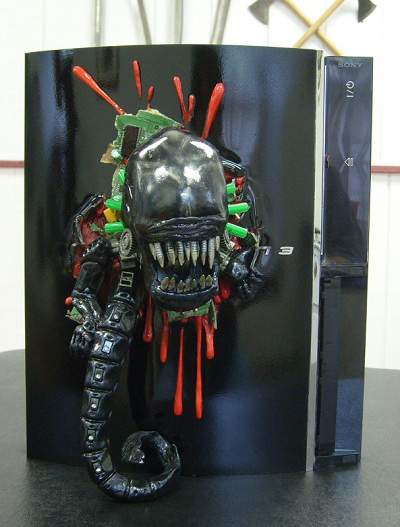 This has to be one of the best Assassins Creed mods out there – the surrounding extras finish this off perfectly!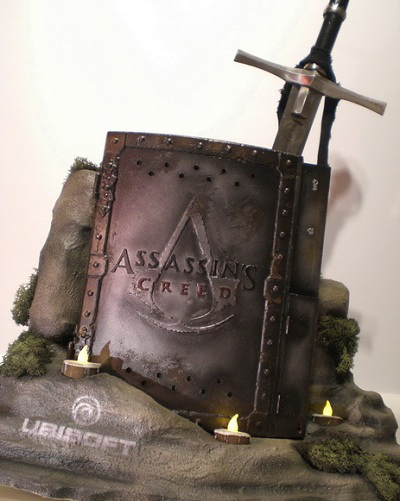 And to close off the PS3 mods, it has to be this unique console mod. Made by the same guy behind the 'Aliens Chestburster Cyborg', this was made as a gift to a friend out of epoxy putty – impressive!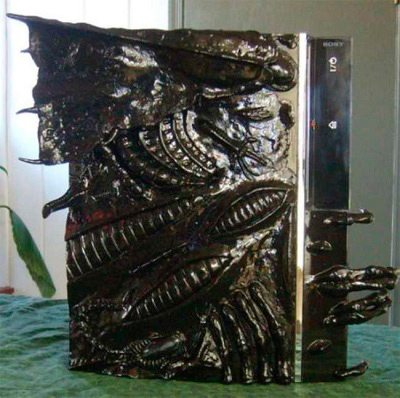 The mods don't stop there
This is for all the times that you may need to play Zelda on NES while you are taking your afternoon jog.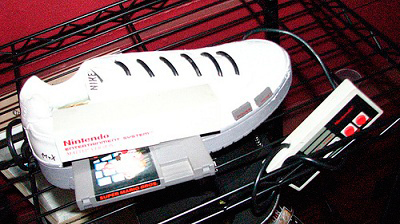 Part purse, part Nintendo. Never be bored while waiting in ridiculously long lines at the mall again.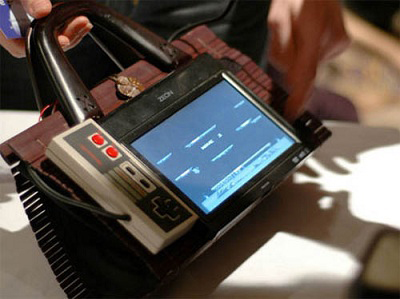 This is probably the only insecure NES on the planet. It had to go see one of those doctors and be made to appear as a PlayStation. Traitor…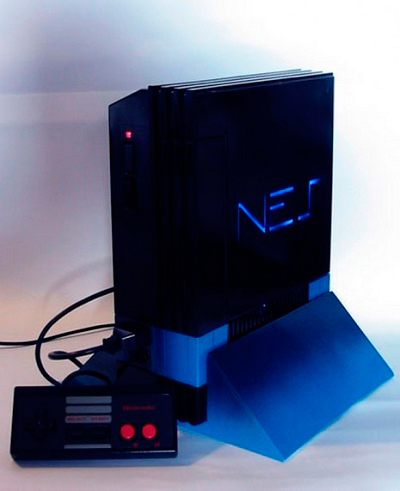 This tribal inspired NES comes complete with "rust", LED lighting and custom buttons and knobs – Intriguingly odd.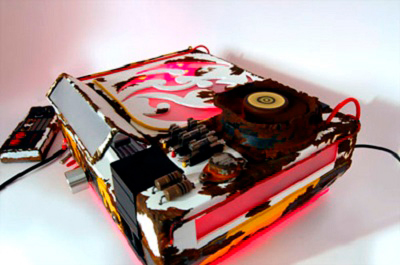 Take an adventure in the world of Star Wars on the Millennium Falcon Nintendo 64.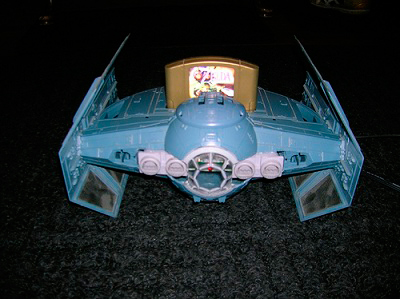 This gold coloured NES is a tribute to the 25th birthday of the console.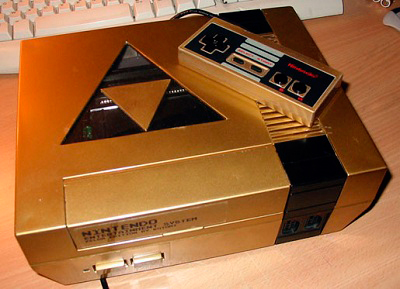 Mario is one of Nintendo's signature games and this is the famous Peach's Castle as a Nintendo 64.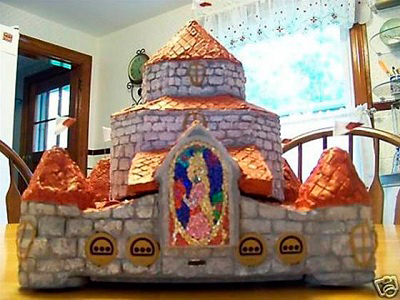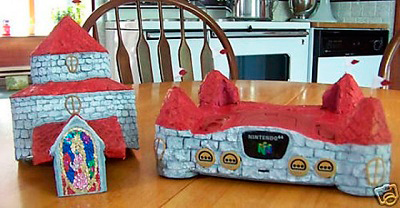 If you are feeling bold, how about this colourful tribal painted Nintendo 64?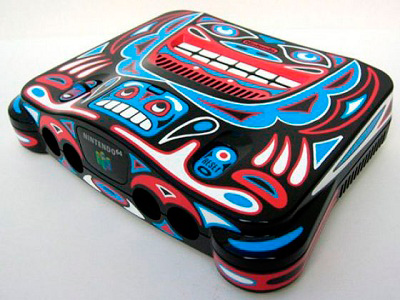 Even the Wii hasn't escaped the clutches of the modders
Zelda has built up a name for itself as one of the legends of all RPGs, and with it has come many collectors' items like this Zelda Nintendo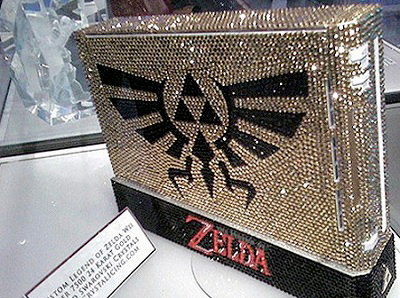 This Nintendo Wii was painted after one of the classic comic books, The Incredible Hulk. Sold on eBay in 2008, a portion of the sale price was donated to charity.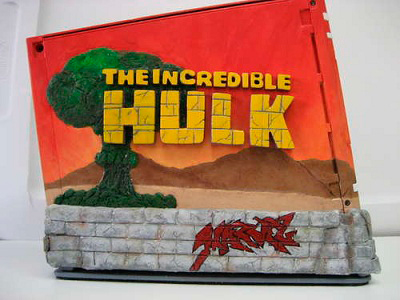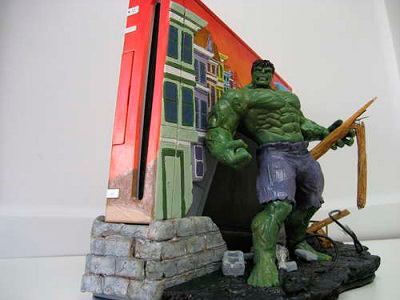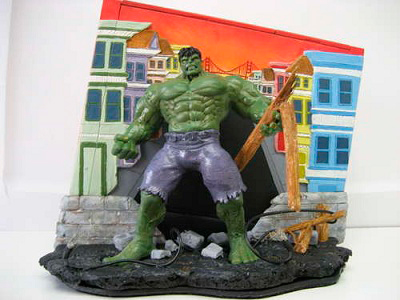 A simple and cool Star Wars Nintendo Wii.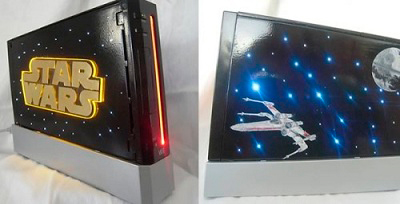 This Wii is dedicated to the Metroid franchise and even comes with a rechargeable stand. Each colour was painstakingly hand mixed and colour matched to achieve Samus's signature colours.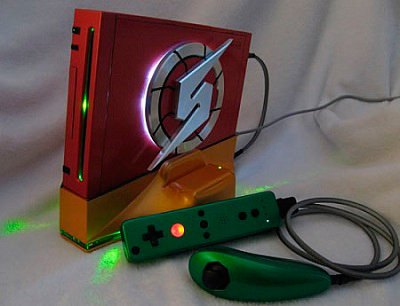 Super Mario Galaxy inspired console complete with 3D figure of Mario himself.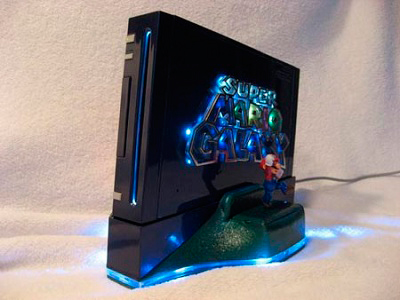 This Wii lights up to create the mystical and awe-inspiring feel of the Zelda story lines. Psst… You see that sword? Its detachable!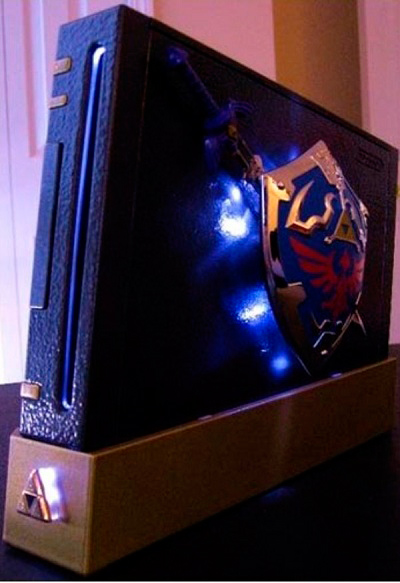 This Wii is blingin' and would be a great addition to any room. This gold plated Nintendo Wii was given to the Queen as a PR stunt.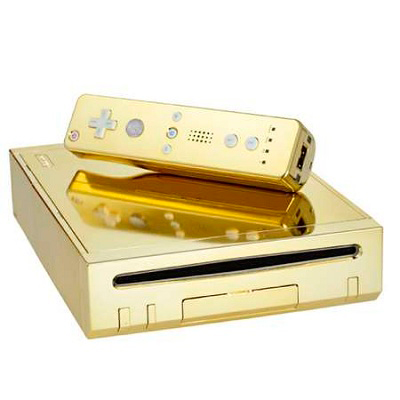 With CDs it is easier to make cross-console compatibility where newer versions can play older games. Here is a Nintendo fan's attempt to solve this problem and it looks pretty interesting.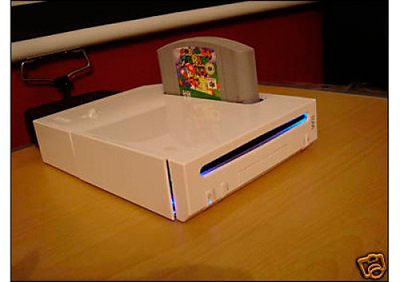 This custom Super Mario inspired Wii even has the remote in a pipe holder!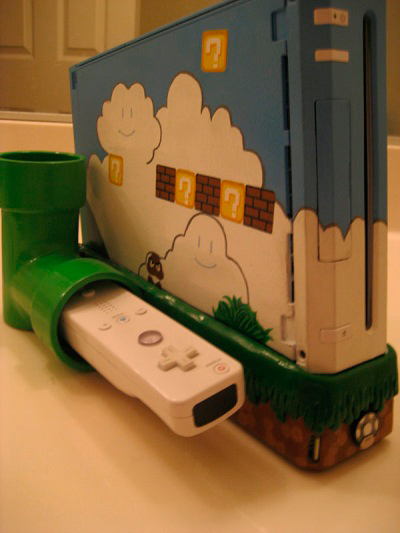 Do you ever worry that your console will overheat with the amount of gaming you do? Then worry no more with this custom milled water cooled Nintendo Wii.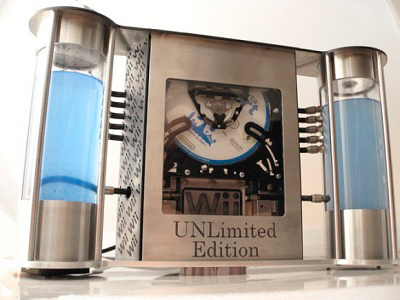 The long forgotten Sega Dreamcast
You would never know that a Dreamcast was lurking under this Millennium Falcon.
And finally, two ultimate console mods
This is genius! Brian De Vitis managed to fit eight different consoles into this life-size R2-D2 model. Not only did he include a built-in sound system but this ultimate mod features a head-mounted projector, just like the real R2!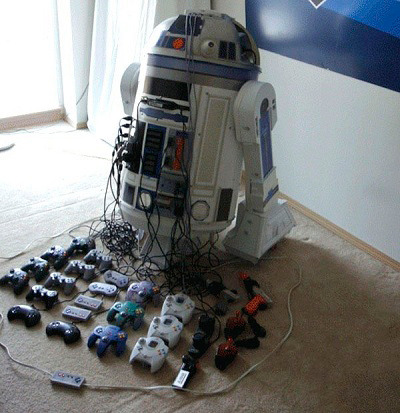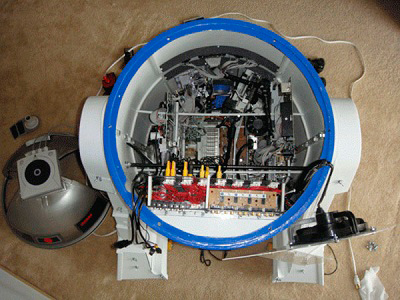 This is the 4-in-1 Atari 2600 / NES / Genesis / Super NES, known as the Super Genintari or AKA "Leviticus". This impressive mod has been built by Richard DaLuz of www.stupidfingers.com, also the creator of the Nintoaster.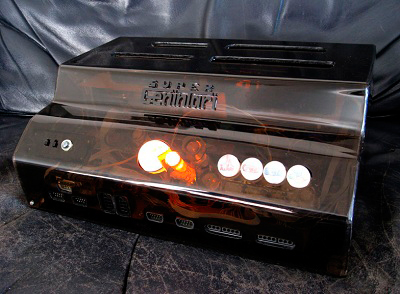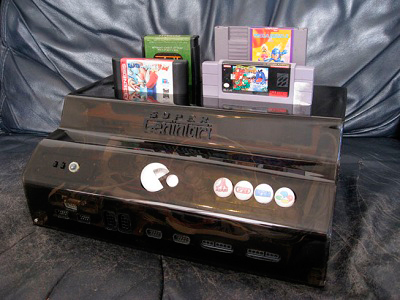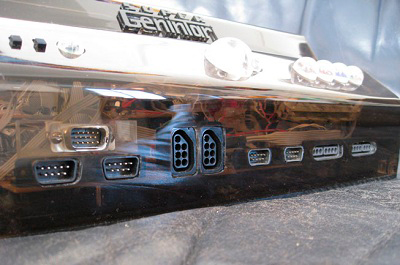 Conclusion
We hope you have enjoyed seeing what curious and creative people do with their game consoles. Do you appreciate the effort put into these mods?
Please let us know which of the above mods is your favorite, and also share your opinions and links to other modified consoles in the section below.