Children and babies are often seen as pure and innocent. The birth of a new child often brings hope and represents a new chance and a new beginning. Their adorable and lovable features attract people of all ages. Although there are some who possibly detest children, the majority often have a favorable opinion of children, especially babies.
As such, children and babies are often featured in advertisements to promote a product of service even if the product and service is not associated with it. Advertisements use a varied number of subjects to attract viewers' attention like humor, and even extreme and explicit content to promote their products or services. As previously explored in our article 40 Creative and Funny Advertisements Using Animals, children and babies, like animals, is another method of drawing the attention of viewers. Similar to the way people, in general, find it hard to resist the attractiveness of an adorable image of animals, children and babies also have the same effect on people.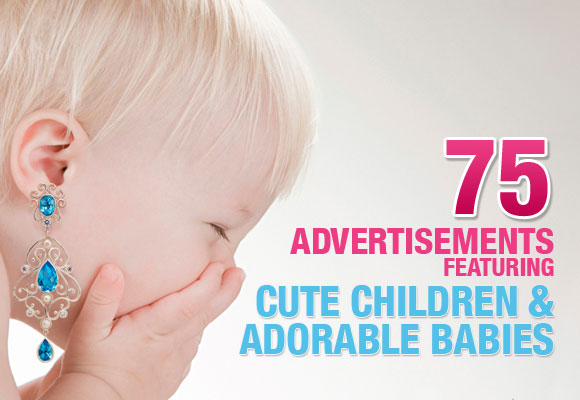 Image credit: Ratika

Advertisers and creative directors realize the positive psychological effect adorable and cute children or babies have on their audiences and recognize the benefits of using this form of imagery. As such, this is often exploited and we see plenty of such advertisements. After all, not many can resist the pull of the captivating innocence these angelic faces possess.
75 Advertisements Featuring Children or Babies
Here are 75 cute and wonderful advertisements featuring children or babies that will surely tug at your heartstrings and make you go "Aw, so cute!"
Unifieo Export Quality Courses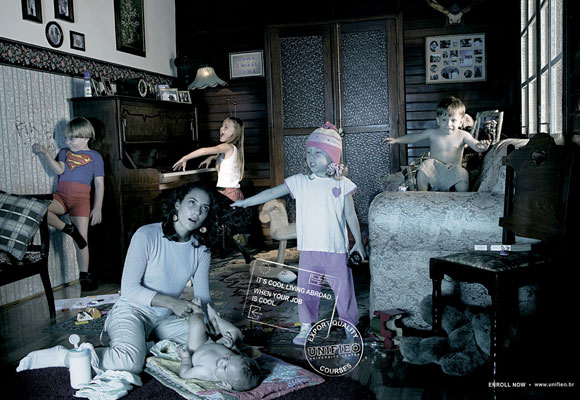 Solid Private and Commercial Security Services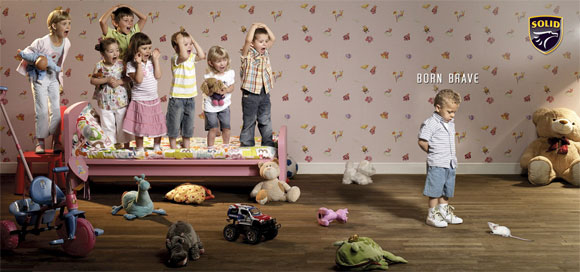 Popeye Detergent Hipoalergenic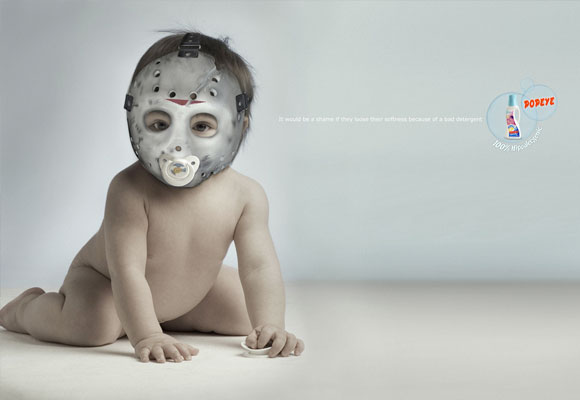 National Association of Organ Transplant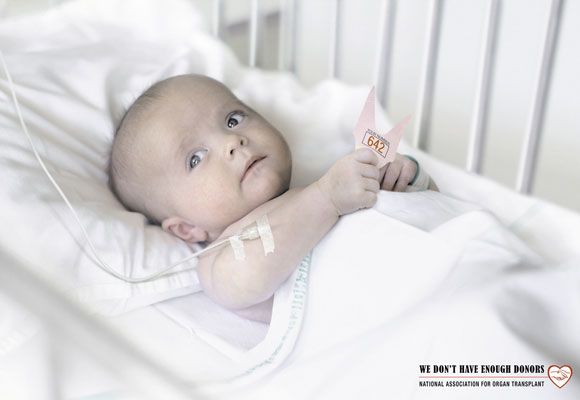 Fertilizer Forth Jardim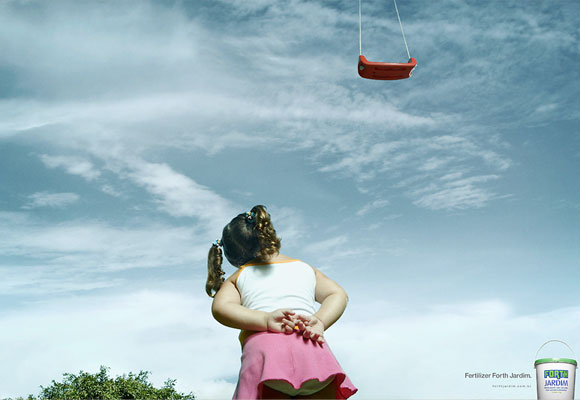 Fairy Detergent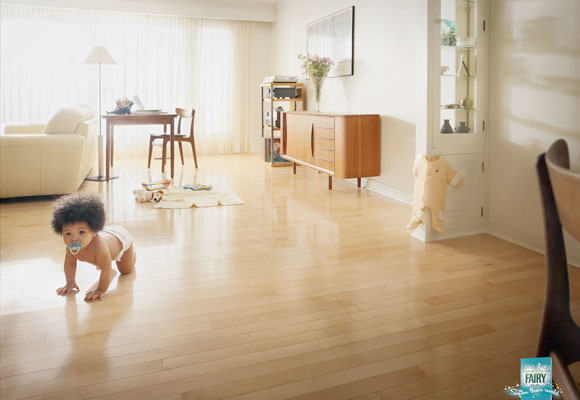 Chupa Chups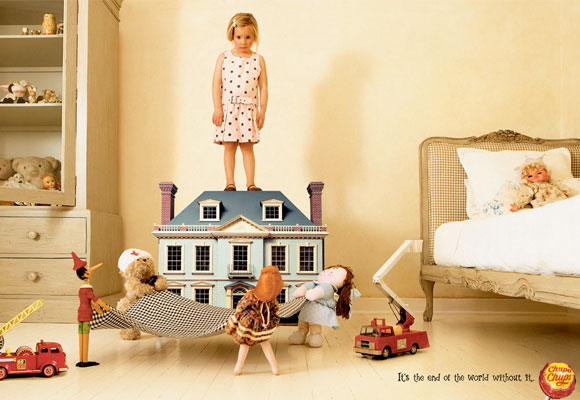 Bayer Actron Pediatrics Analgesic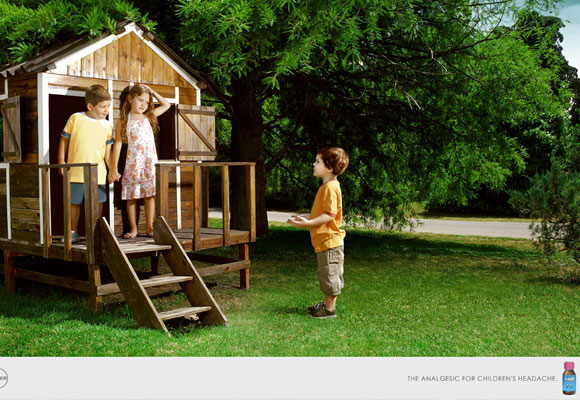 The Indian Association For Promotion Of Adoption & Child Welfare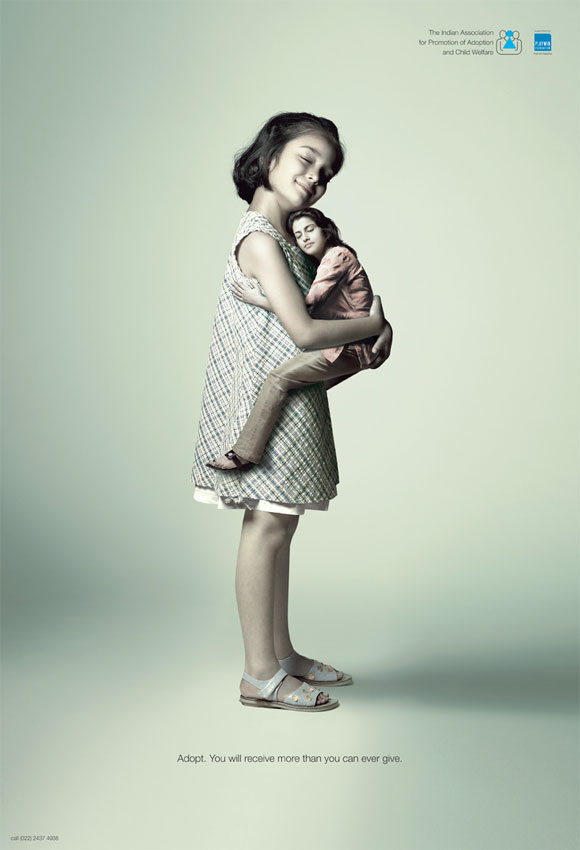 The Magic of Innocence
Children and babies, with their innocent and adorable looks, are excellent means of capturing people's attention. Did these advertisements work for you? Did they effectively tug at your heartstrings? Or do the images of children and babies in advertisements have an adverse effect on you?
If you've come across other advertisements that feature children and babies, share them with us so that we can collectively enjoy the beauty and magic of innocence they represent. Let us know your thoughts in the comment box below!