If you aren't aware that Steve Jobs died on Wednesday 5th October, you must have been living under a stone – it has been on worldwide news broadcasts, it has flooded Twitter and Facebook, not to mention the sheer amount of private conversations that must have taken place about the great loss and massive hole left by this amazing entrepreneurial giant of a man – yes, I think Steve Jobs has 'put a ding in the universe'!
"I want to put a ding in the universe."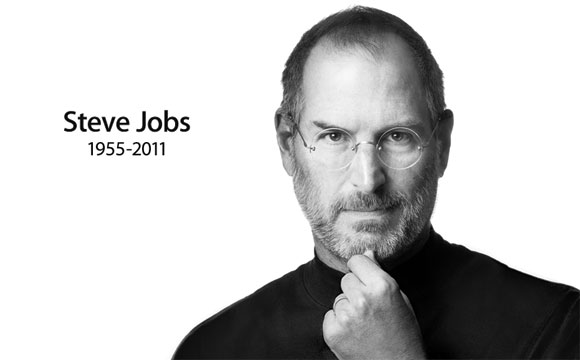 In this article we will be taking a look at the professional life and achievements of Steve Jobs, including some of his inspirational and motivational comments that have entered the lists of great quotations, as well as some early art that has been created in tribute to the man's life.
The Amazing Steve Jobs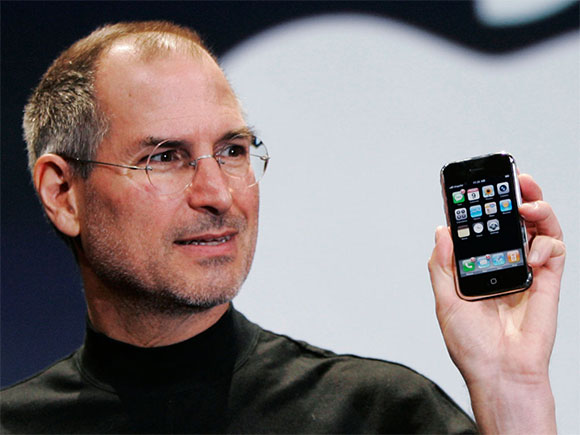 "Be a yardstick of quality. Some people aren't used to an environment where excellence is expected."
A Little Background
"Your time is limited, so don't waste it living someone else's life. Don't be trapped by dogma – which is living with the results of other people's thinking. Don't let the noise of others' opinions drown out your own inner voice."
Steven Paul Jobs was born on February 24th, 1955 in San Francisco. He was adopted by Paul and Clara Jobs of California, who also adopted a daughter. His biological parents eventually married, gave birth to and raised a daughter.
Following high school graduation in 1972, he enrolled at Reed College in Portland, Oregon, only to drop out after just one semester. In his own words, after becoming a drop-out, he became a 'drop in', and attended only the classes that interested him – one of which was a course in calligraphy. He later stated "If I had never dropped in on that single calligraphy course in college, the Mac would have never had multiple typefaces or proportionally spaced fonts."
After spending some time in India, Steve Jobs returned to his former job as a technician at Atari.
In 1976, Steve Jobs, Steve Wozniak and Ronald Wayne founded the Apple company. In 1983, Steve Jobs recruited John Sculley, formerly working for Pepsi-Cola, as Apple's CEO, by asking, "Do you want to sell sugar water for the rest of your life, or do you want to come with me and change the world?"
Whilst the industry suffered a slump towards the end of 1984, the working relationship between Jobs and Sculley deteriorated, and an internal power struggle led to Steve Jobs being relieved of his duties as head of the Macintosh division. He later claimed that being fired from Apple was the best thing that ever happened to him.
The NeXT Project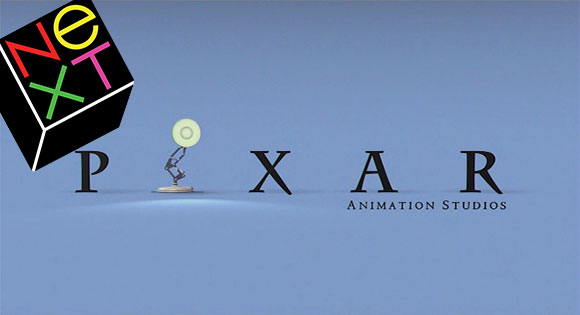 "The heaviness of being successful was replaced by the lightness of being a beginner again, less sure about everything. It freed me to enter one of the most creative periods of my life."
Steve Jobs' main passion was still in building computers, and the NeXT Cube was released in 1988. Unfortunately, due to its high price-tag and a lack of useful software, the computer did not sell well.
After years of trying to improve the machine and cut the price, sales still did not improve, and the company's co-founders left, one after the other. In 1993, NeXT gave up its hardware business and focused only on its advanced software technology.
Meanwhile, in 1986, Steve Jobs bought the Pixar company for $10 million. This company had been trying to sell advanced graphic workstations to specialized markets without success. In 1990, the Pixar hardware operations were closed down and the company focused on developing an advanced 3D language called RenderMan. The animation division remained because its work on TV commercials was bringing in revenue.
Pixar was contracted by Disney to make a full feature film with computers in 1991, but this contract was cancelled by the end of 1993.
But Pixar returned to Disney with an improved script for the Toy Story feature film, and the project was re-ignited.
Realizing the power of the Disney brand, Steve Jobs took Pixar public the week after Toy Story was released and cashed in on the media hype surrounding the first computer-generated animation movie, with great success – his 80% share in the company saw his net worth rise to over $1.5 billion.
Another Bite of the Apple
"Innovation distinguishes between a leader and a follower."
1996 was a terrible year for Apple. The Mac had failed to evolve during the decade that Steve Jobs had been away and was losing its market share at an alarming rate.
The company's newly appointed CEO, Gil Amelio, chose the new software from NeXT: NeXTSTEP, to improve and update the Mac OS. Apple paid $429 million to acquire NeXT, and Steve Jobs was back at Apple, with the job title 'informal adviser to the CEO'.
Gil Amelio lost his position as CEO after announcing Apple's losses of $700 million for the first quarter of 1997, and Steve Jobs was named interim CEO in July of that year.
Apple Ripens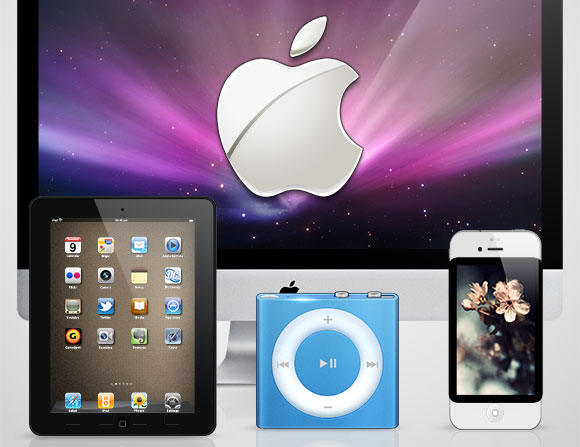 "I think we're having fun. I think our customers really like our products. And we're always trying to do better."
Under the direction of Steve Jobs, and with the software technology of the NeXT company, the Mac OS evolved into the Mac OS X. Sales increased significantly with the introduction of the iMac and other new products. Steve quipped that he would be using the iCEO title.
The rest, as we all know, is history, with the introduction of the iPod portable music player, iTunes digital music software, the iPhone and the iPad.
"To turn really interesting ideas and fledgling technologies into a company that can continue to innovate for years, it requires a lot of disciplines."
Apple Inc. has become one of the most important technology companies in the world with its innovative ideas. Its main competitors are Microsoft, Blackberry, Nokia – all mobile phone producers – in 2008 Apple became the world's third largest mobile handset supplier.
The Legacy of Steve Jobs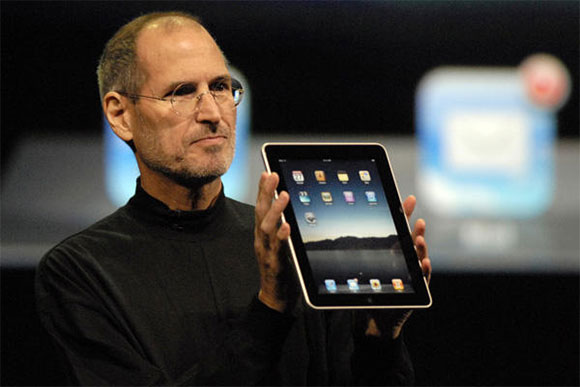 "I would trade all of my technology for an afternoon with Socrates."
Steve Jobs has left a great legacy that will no doubt continue to grow, improve and innovate, hopefully with the vision outlined by the great man.
He always followed his intuition and did what 'felt' right, proving the man had great insight and understanding of what people actually want.
"You can't just ask the customers what they want and then try to give that to them. By the time you get it built, they'll want something new."
Although in his speeches and interviews he has never depicted his life as difficult, there were certainly times that it was far from easy – but he still didn't stray from his visions or dreams.
Probably his best comment, giving the most important advice is:
"Remembering that I'll be dead soon is the most important tool I've ever encountered to help me make the big choices in life. Because almost everything – all external expectations, all pride, all fear of embarrassment or failure – these things just fall away in the face of death, leaving only what is truly important. Remembering that you are going to die is the best way I know to avoid the trap of thinking you have something to lose. You are already naked. There is no reason not to follow your heart."
Tributes to Steve Jobs in Art
Here we are bringing you some of the early art that has been created following the demise of Steve Jobs.
WBK Steve Jobs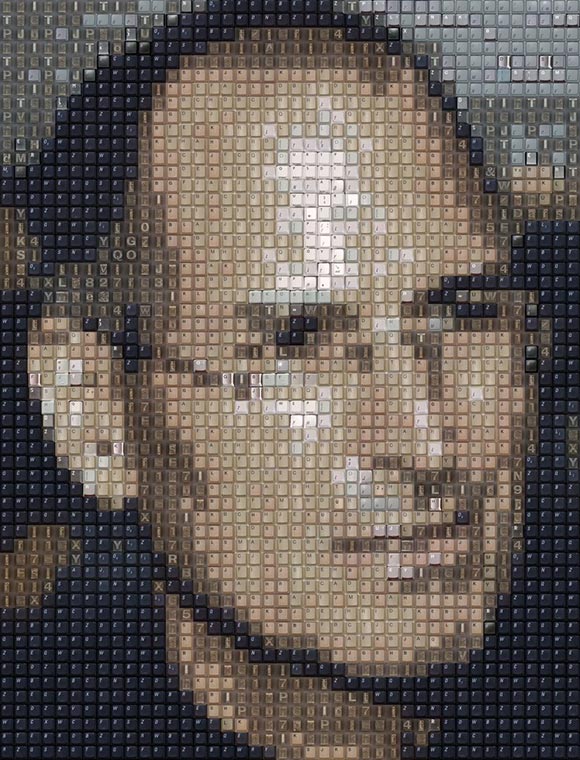 Steve Jobs Quotes: Living an Inspired Life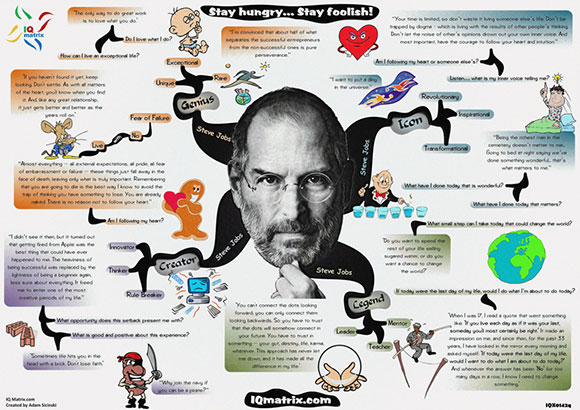 La Mort de Steve Jobs 06.10.11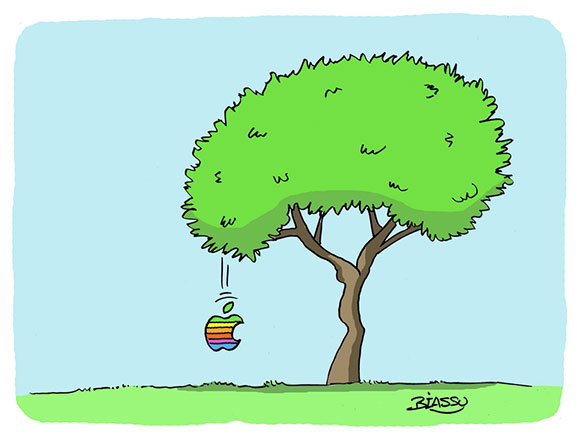 Conclusion
This conclusion is my own feelings on the life and death of Steve Jobs. I think he was one of the greatest technology gurus of all time. I didn't see him so much as an innovator, more a renovator – he took great ideas and technologies and made them greater. Nothing the Apple company have ever produced has been a 'first' per se – they did not produce the first computer, the first mobile phone, the first tablet – they simply improved on the existing technology with an insight for what the worldwide public actually want that outshone any other company.
For many years I have considered Steve Jobs to be one of the greatest men of our time, and his greatest asset was his intuition – he just instinctively knew what to run with and what to leave alone – that is certainly true after his return to Apple.
I am certain many readers have their opinion of Steve Jobs – please feel free to share them with us in the comments below.
Resources