Street painting, also known as pavement art, street art and sidewalk art, is thought to have originated in Britain, and in 1890 it was estimated that more than 500 artists were making a full-time living from pavement art in London alone. The origins of 3d pavement art is attributed to Kurt Wenner who started to practice this 3d style, also known as anamorphic art, in the 1980s.
Today there are many 3d street artists, but only a handful of truly outstanding ones, and here we are featuring the work of 8 brilliant 3d street artists. Of course, street painting is along the same lines as street art (alternatively known as Grafitti), the main difference being that street painting is done on the ground and street art is usually applied to a vertical surface, such as a wall.

Amazing Examples of 3D Street Painting
Edgar Mueller
Unconditional Love – Where Do I Go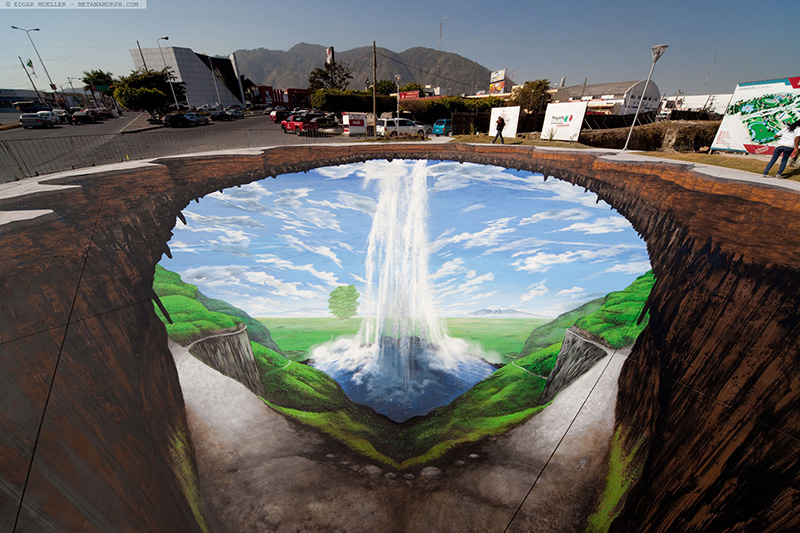 Manfred Stader
Kurt Wenner
Joe Hill
Leon Keer
Tracy Lee Stum
Julian Beever
Conclusion
Have you ever seen 3d street art up close? What do you think of this form of publicity, would you consider commissioning a 3d street artist to publicize your business? Share your opinions, comments and links with us in the comments section below.