These days, it costs around $60 to purchase a high-quality WordPress theme. If you're building multiple websites, you'll end up spending a fortune buying WordPress themes alone.
This is a common problem most web designers and businesses tackle when making websites.
What if there's a way for you to access an entire shop full of WordPress themes for the price of one theme? Sounds unimaginable, isn't it? Well, believe it or not, that's exactly what Elegant Themes offers to you.
In this review, we take a closer look at Elegant Themes and what it's all about. Let's find out if it's really worth the price.
Elegant Themes In A Nutshell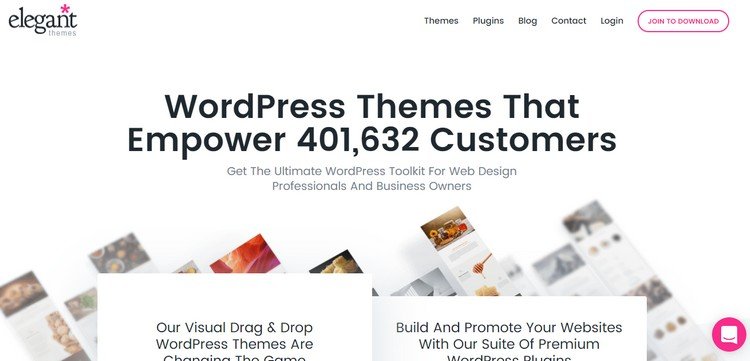 Elegant Themes is a company that's been developing themes for over 10 years while serving over 400,000 customers around the world. The company's attractive pricing model is what makes them stand out.
Elegant Themes lets its users access and use their entire collection of themes and plugins for a single subscription, allowing you to use the themes to build as many websites as you want without having to buy separate licenses.
Here's what you get with an Elegant Themes subscription:
87 WordPress themes
3 useful WordPress plugins
Responsive customer support
Use themes on both personal and client websites
Build unique websites with Divi builder
30-day money back guarantee
Keep in mind that Elegant Themes is constantly releasing new themes and plugins. You'll get free access to those new themes and plugins with your subscription.
Why Should You Use Elegant Themes?
Elegant Themes includes lots of content that are valuable to web designers. Having unlimited access to a library of WordPress themes with no restrictions of licensing is one of the reasons many web designers subscribe to Elegant Themes.
Elegant Themes will also come in handy for bloggers who constantly build new blogs to generate new income streams or affiliate marketers who make niche websites to promote different products.
With a single subscription, you can download every theme available on Elegant Themes and use them on an unlimited number of websites. Obviously, this will help you save all the money that goes into buying separate themes for your websites.
Here are the main benefits of subscribing to Elegant Themes.
87+ Premium WordPress Themes
Elegant Themes includes a collection of 87 premium WordPress themes. When you subscribe to Elegant Themes, you get access to all these themes. And you can download any theme you want and use them however you like.
The quality of the themes is also quite unmatched. Have a look at some of the greatest themes in the collection and decide for yourself.

Divi theme is a highly customizable theme built with Elegant Themes' very own visual page-builder, Divi Builder. You can easily customize this theme using the front-end user interface without any coding experience.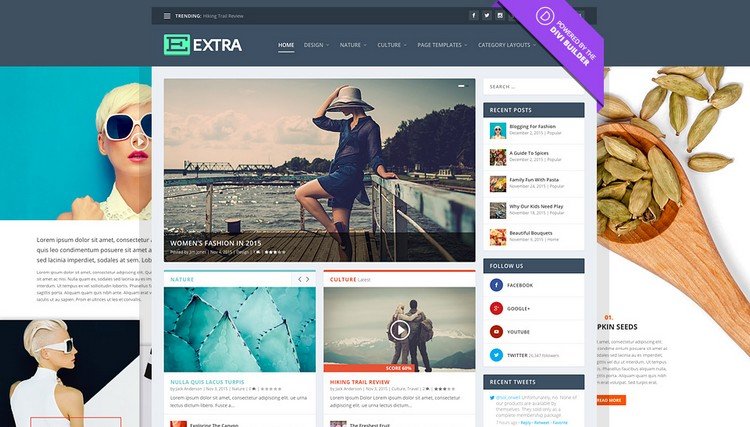 This is a powerful theme you can use to build multi-category blogs and news websites. The theme is very flexible and comes with several different homepage styles.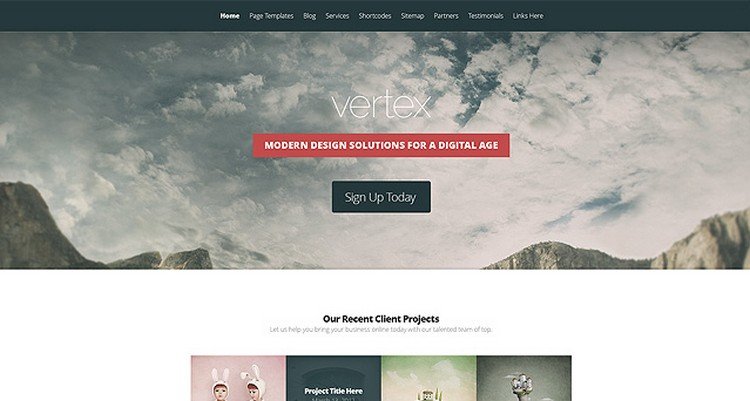 Vertex is a theme you can use to make an agency or a startup website. The creative design of this theme will help any business stand out from the crowd.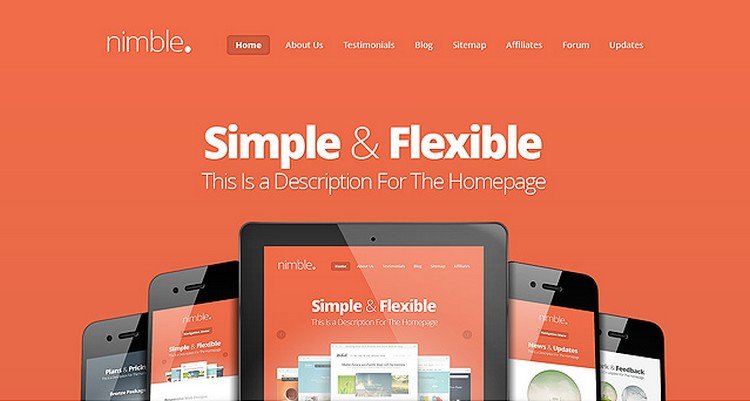 Nimble is another great WordPress theme for creating landing pages and small business websites. It comes with multiple page templates for portfolios, image galleries, contact forms, and more.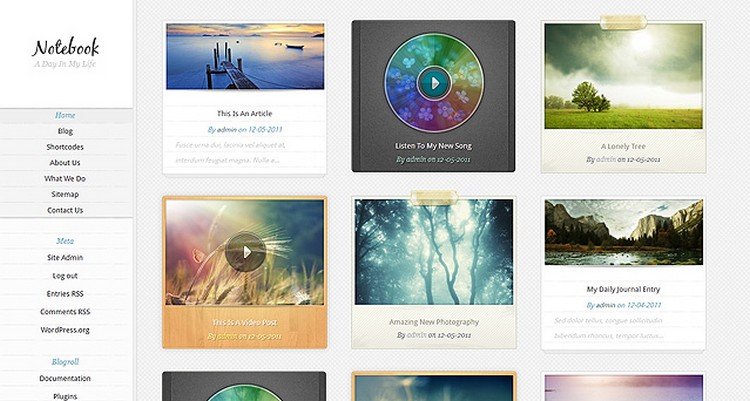 Notebook is the ideal WordPress theme for making a personal blog or a portfolio website. The theme includes unlimited color schemes and multimedia integration for easily adding images and videos.
The Divi Builder
If you're not interested in pre-built WordPress themes, then this useful plugin might interest you in Elegant Themes.
The Divi Builder is a powerful page builder plugin for WordPress, exclusively available on Elegant Themes. This plugin allows you to customize, edit, and design your own WordPress landing pages, homepage layouts, and much more using a front-end user interface.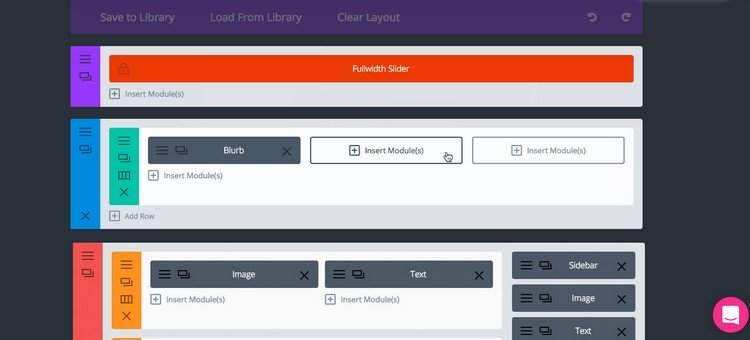 Usually, you have to learn coding and web design to edit a WordPress theme to add custom features to a page. But, using Divi Builder, you can add any feature you like using its drag-and-drop user interface, without having to write any code.
You can download Divi Builder for free and use on an unlimited number of websites.
Bloom Email Opt-Ins
Creating email opt-in forms and setting up pop-up messages is another important part that you must implement to your website to grow your email list. Usually, it costs over $10 per month to get access to a service to install these functions.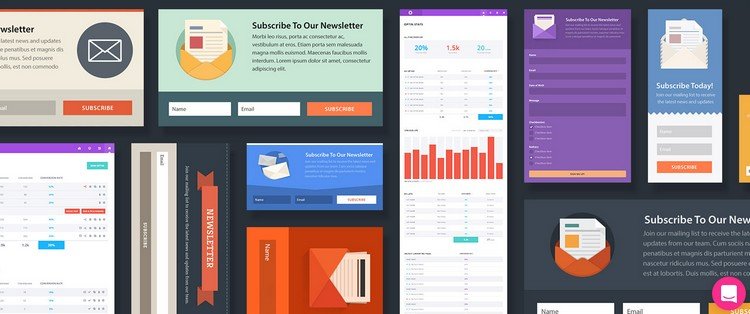 Elegant Themes has developed a plugin to help you save that costs. Bloom is a powerful email opt-in plugin that you can use on your WordPress website to install email opt-in forms on your website.
The plugin comes with a collection of professionally designed email opt-in forms and 6 different ways to display your messages, including pop-up, slide-in, embed forms, content upgrade forms, widget area, and more.
Elegant Themes Pricing Plans
There are two ways you can subscribe to Elegant Themes:
Yearly Plan: For just $89 per year, this plan lets you access all of the themes and plugins in Elegant Themes directory with premium support and theme updates.
Lifetime Plan: For a one-time fee of $249, this plan allows you to enjoy everything in Elegant Themes directory with unlimited theme updates and premium support for the rest of your life.
Whichever plan you choose, you'll have the full freedom to use all the Elegant Themes' themes and plugins on an unlimited number of websites as well.
Why Subscribe To Elegant Themes?
Whether you're a web designer or a niche blogger building multiple blogs for profit, having Elegant Themes in your toolkit will save you a lot of money that goes into buying themes and the headaches of finding the right themes for your websites.
The unmatched quality of the themes, the plugins, and their responsive customer support makes Elegant Theme's yearly subscription worth every penny.
Besides, the subscription comes with a 30-day money back guarantee. So, you can give it a try without taking any risks. If you decide to purchase license, don't forget to use our ElegantThemes coupon to get 20% off on developer membership.