It is a well-known fact that websites play an integral role in the brand establishment. Hotel businesses need this powerful tool to present services to their online audience and thereby, inspire customers to book a suite. It is interesting to know how hotels are presented online and what their websites look like.
Unfortunately, I have seen too many luxury hotels on casual websites with so-so designs. Still, I have done my best to gather the fabulous finds of mine in this inspiring post.

Hotel Website Design
Christchurch Harbour Hotel
This gorgeous website pays huge attention to the user journey, and it deserves to be in the top list.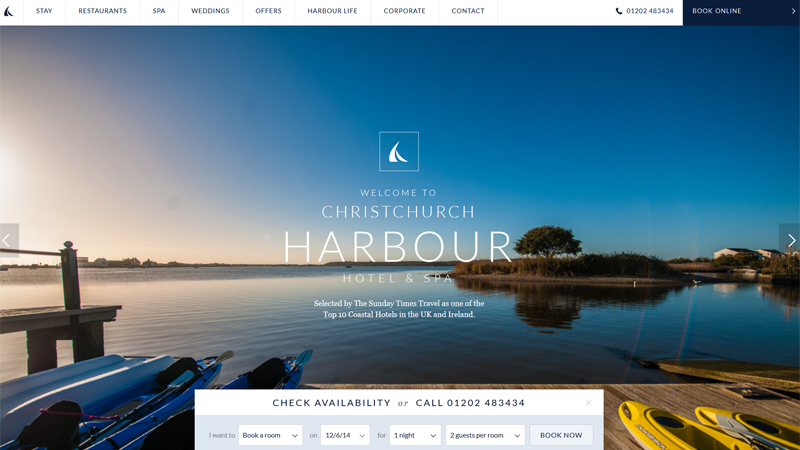 Catiglion del Bosco
Castiglion del Bosco is a centuries-old hotel in Tuscany. It is a place where one can acknowledge a deeply rooted Tuscan way of life. The website has a creative layout broken into sections. This creates a great visual experience.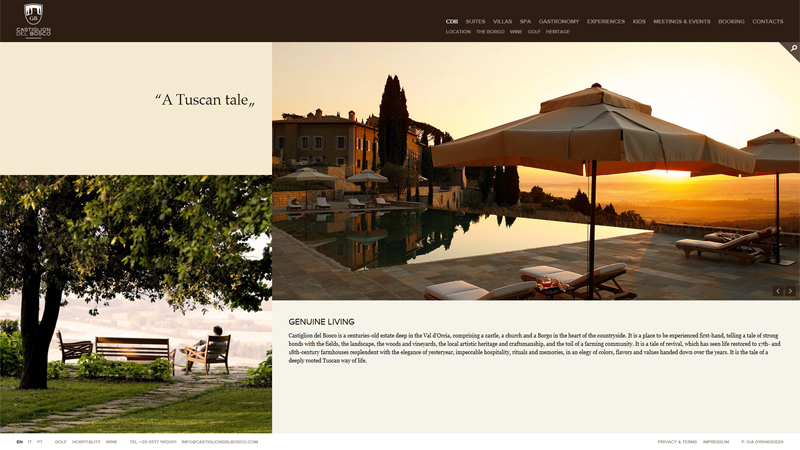 The McKittrick Hotel
This website gives us a feeling of antique, old-fashioned luxury. The buttons seem to be made of wood and the content sections are designed on parchment. This dark colored theme is a wonderful hotel website.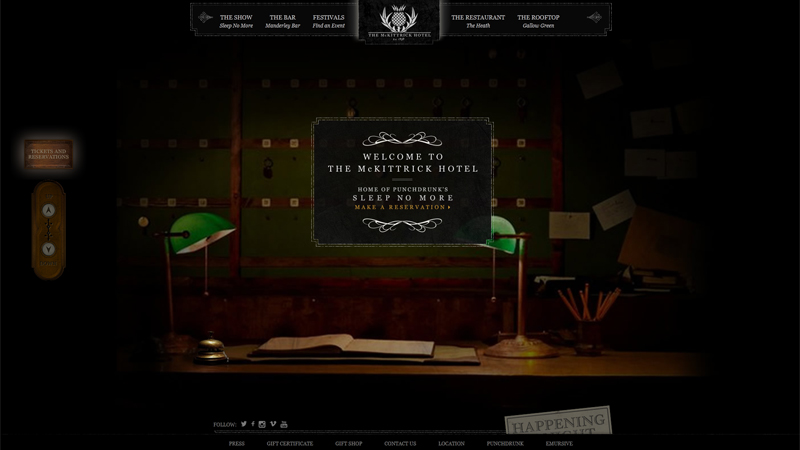 Palazzo Seneca
This is a charming residence of the sixteenth century in the heart of Umbria. The hotel is presented on a truly worthy website with a full-screen photo gallery and transparent menu side bar.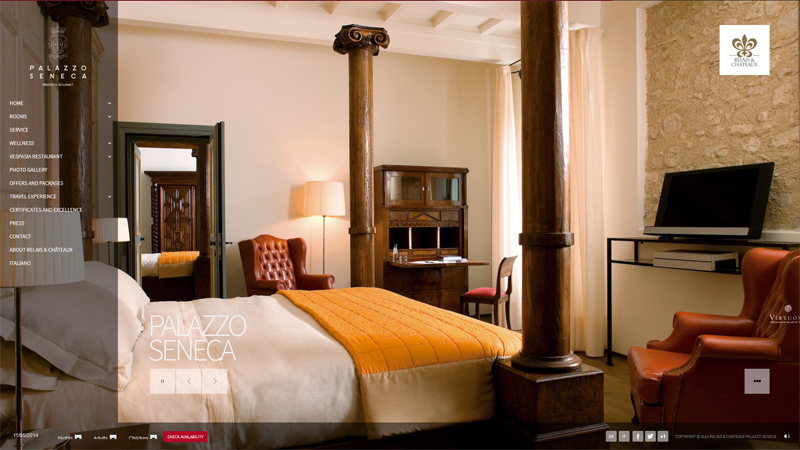 Vila Encore
This website has a perfect structure with a full-screen image slider being the background for the reservation box and the menu bar.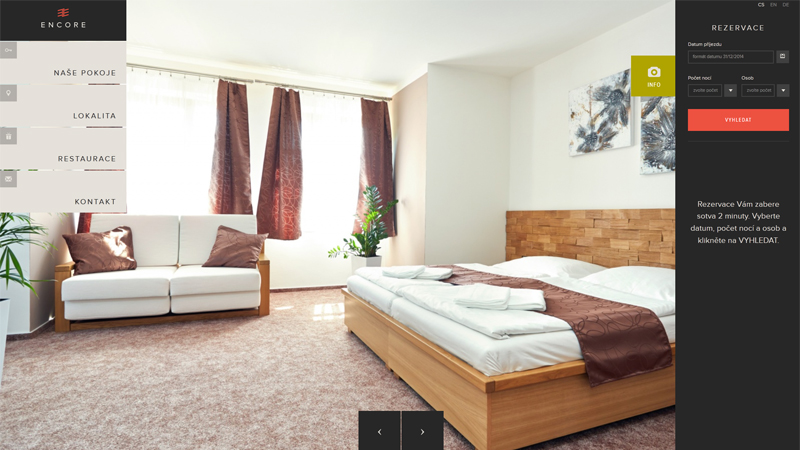 Hotel Principle Delle Nevi, Italy
This Italian hotel website is an ideal theme for users. It looks fantastic, it is simple in terms of navigation and it has a photo gallery with automatic sliding.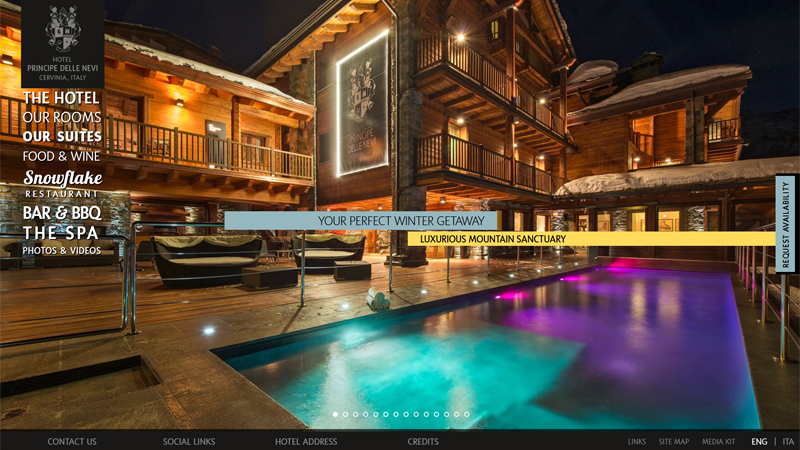 Nayara Hotel Spa & Gardens, Costa Rica
This is a lovely website with a romantic atmosphere created by nature. The website absorbs the attention of visitors thanks to a huge image slider on the front page.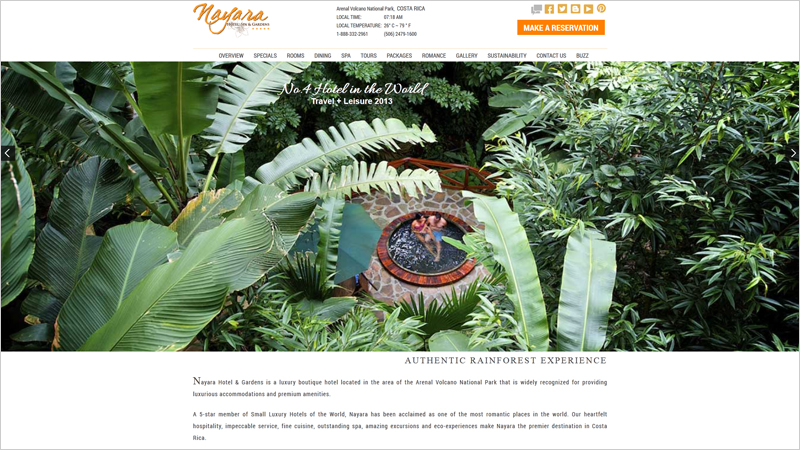 Bora Bora Resort
Bora Bora is a place where dreams come true and it is a magical resort for couples in love. This website is great, thanks to a sliding photo gallery on the black background.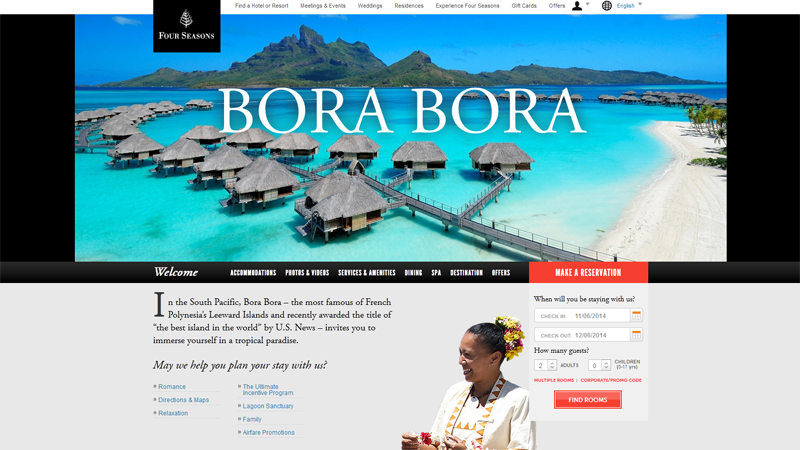 Hotel Website Design
This theme has a non-standard design with a wide use of geometrical shapes. This brings the site to a whole new level of creativity.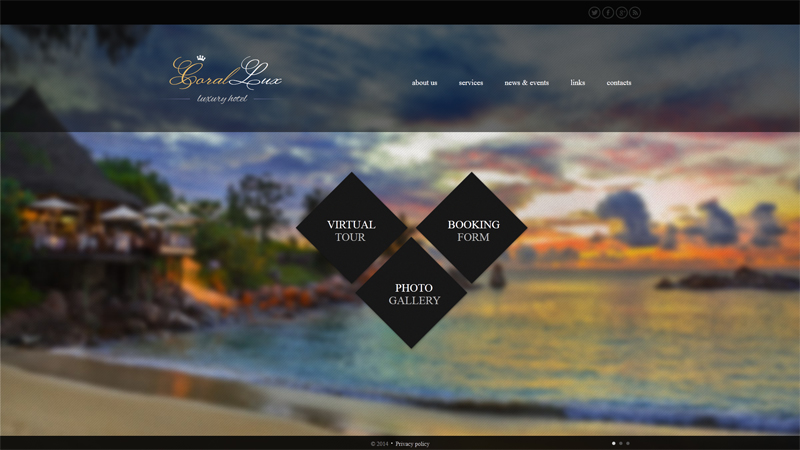 The Mirage Hotel & Casino
This is a visually attractive website that puts the accent on multimedia: there are great photo galleries and video sections.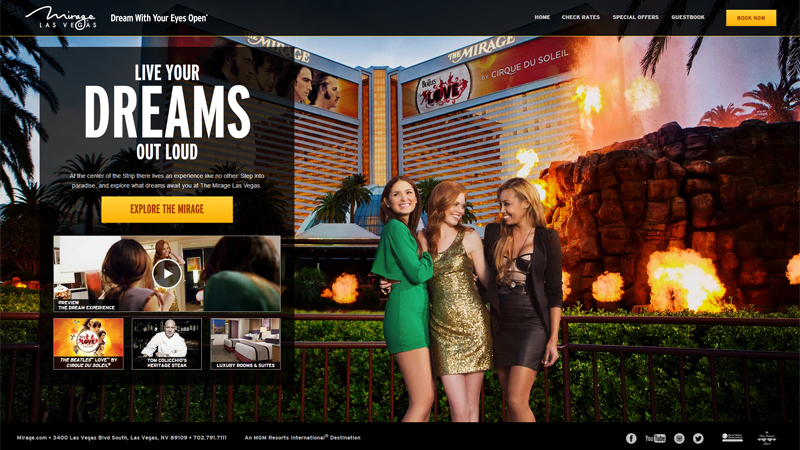 Boutique Hotels
This website has a striking image slideshow above the fold – looks fantastic.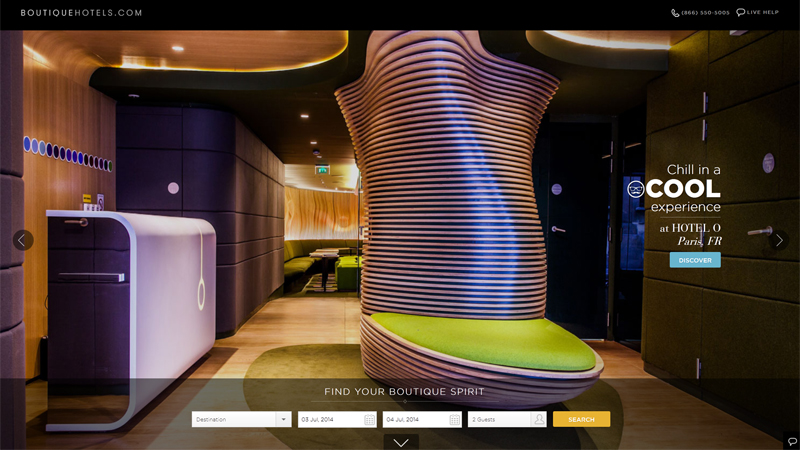 Landvetter Airport Hotel
This hotel is situated at the international airport of Gothenburg in Sweden. It has a functional multi-lingual website with a well-done design.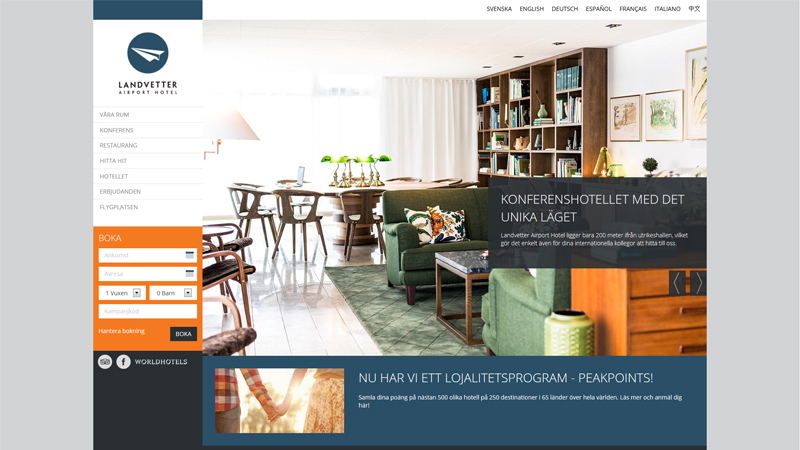 The Taipei Boutique Hotel
This iconic hotel has a media-based site with tons of professional images to satisfy visitors.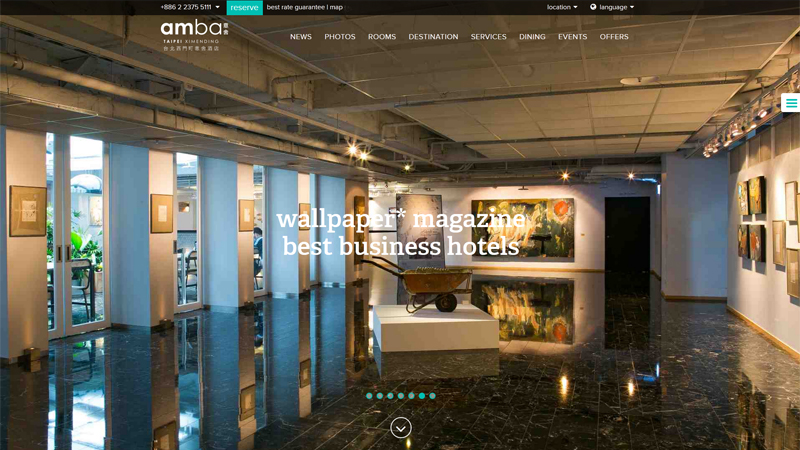 Sabi Sabi Private Game Reserve, South Africa
This hotel offers 25 thatched suites decorated in earthy color schemes of cinnamon, cream, and sienna. It is not just a nice hotel to stay in, it is a great website design that it has. The natural colors are great on this theme.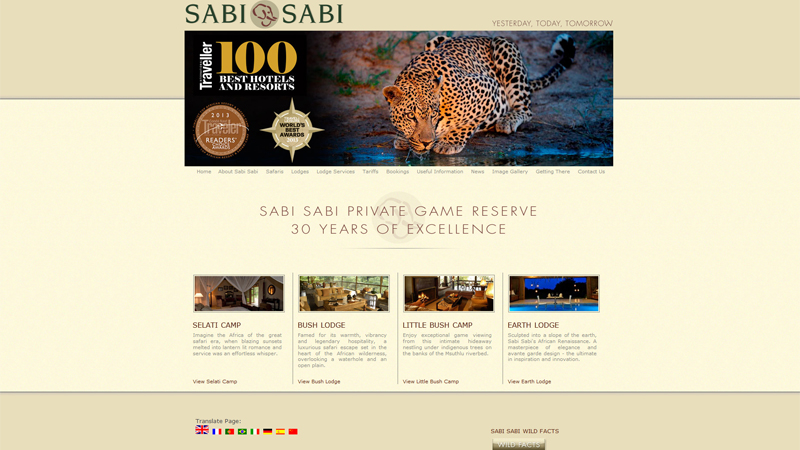 The Peninsula Hong Kong
The first sign of the Peninsula's luxury and chic is the fleet of 14 Rolls Royce limousines ready to spirit you to your destination. Watch the video on this classy website to feel the ambience of this place.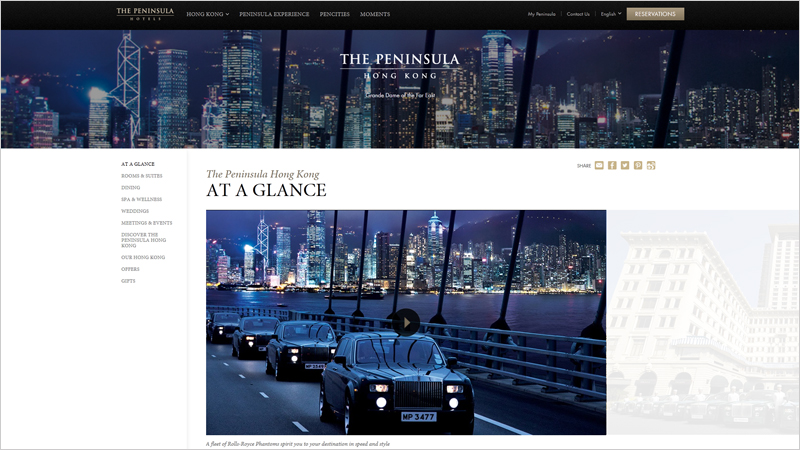 La Résidence Phou Vao Luang Prabang
This website's attention center is the imagery. The pictures are large and live.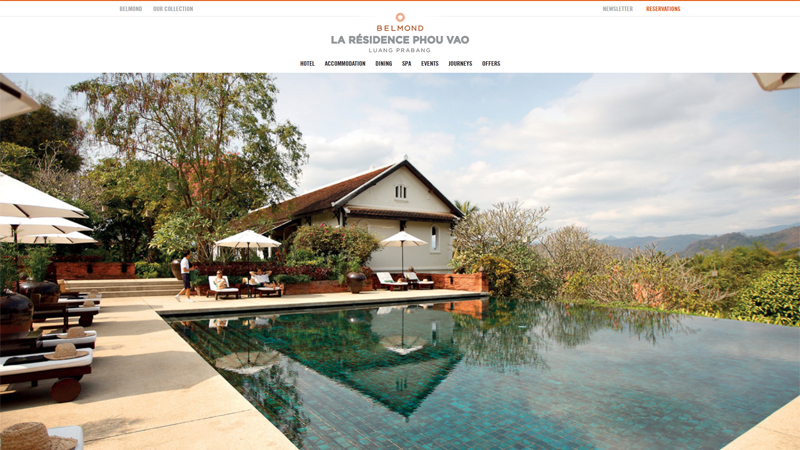 Trump International Hotel & Tower Toronto
This is an elegant website designed in a classic black and white color combo.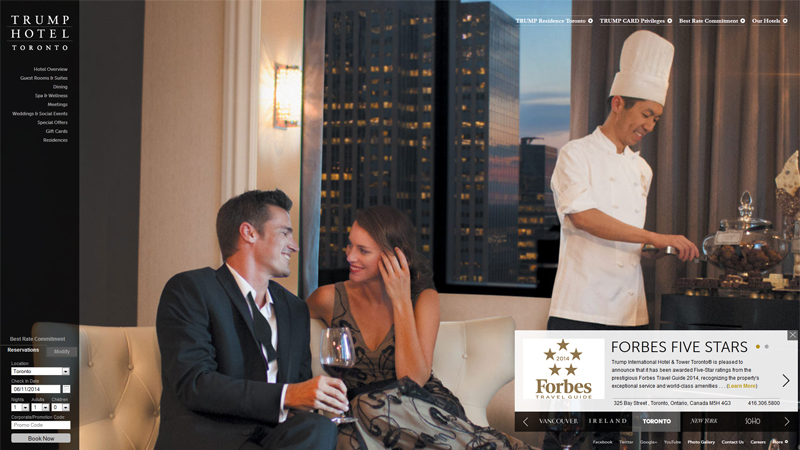 Rosalie Bay Resort
This website has a stylish design with wood textured Header and Footer. The home page allows visitors to take an exciting tour of the resort's beauty within a photo gallery with vertical scrolling.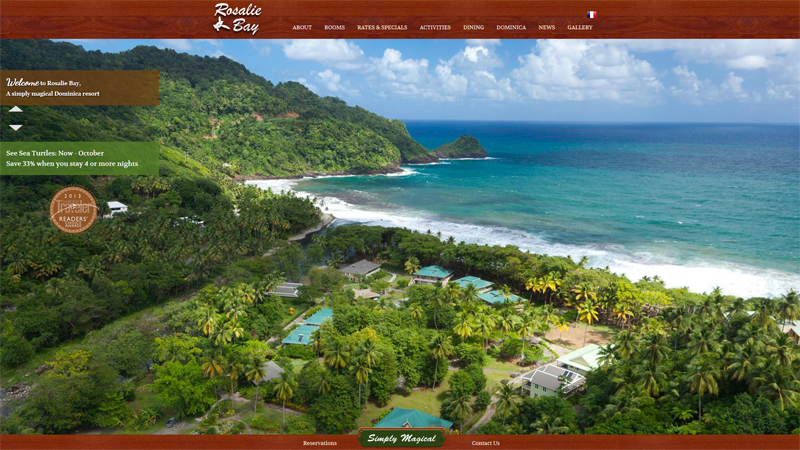 Oustau de Baumanière
This is a fine Provence hotel with spa and swimming pools. The website conveys warm emotions thanks to the beautiful color palette (blue and green) and fascinating views in the pictures.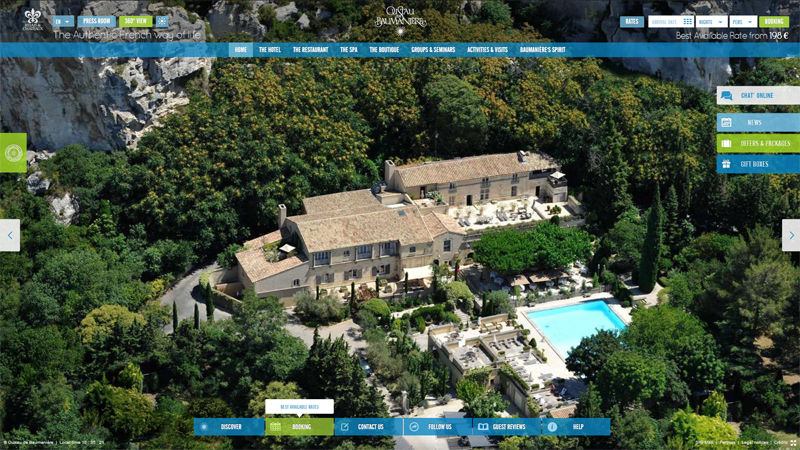 Brunnelleschi Hotel, Florence
This light and fresh site is realized in nice pastel colors with much use of the transparency effect.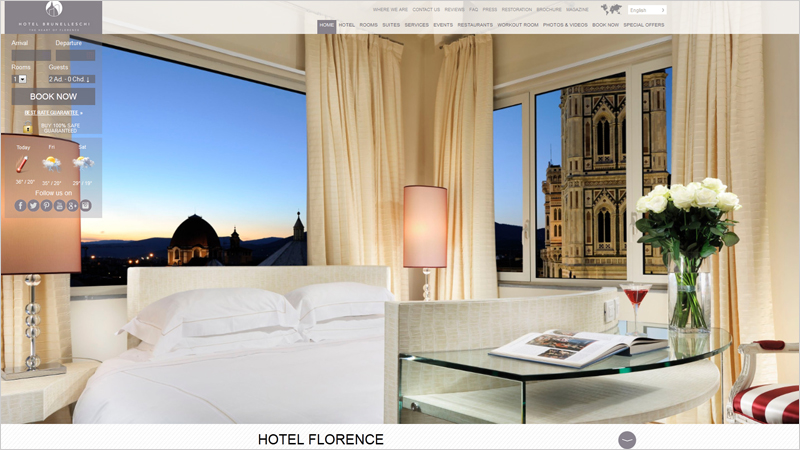 Shangri-La Hotel
What do you think about this Malaysian hotel website design done with golden elements? It looks expensive.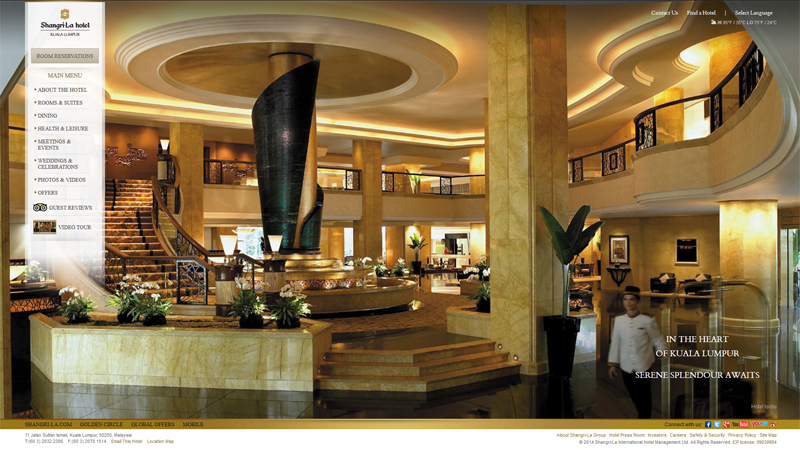 La Mamounia, Marrakesh
This website charms without words. It greets visitors with an interesting tour of the hotel realized in moving images in a large format. Also, the website provides users with calming background music.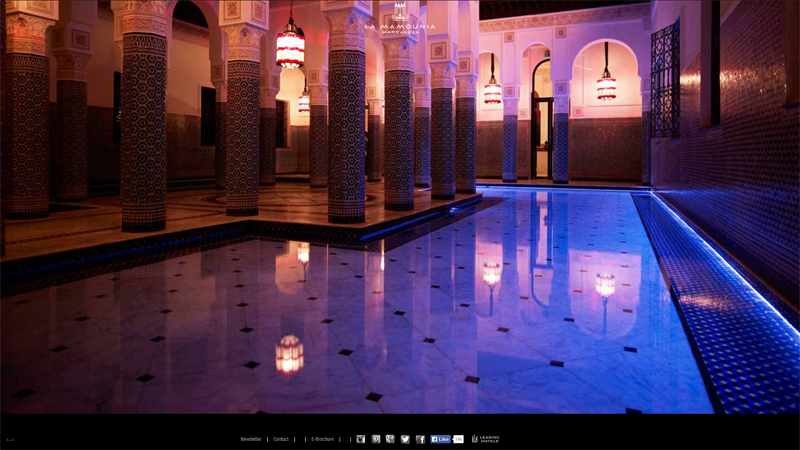 Gibb's Farm, Tanzania
This is a nice website designed in neutral colors but with vivid images in the header.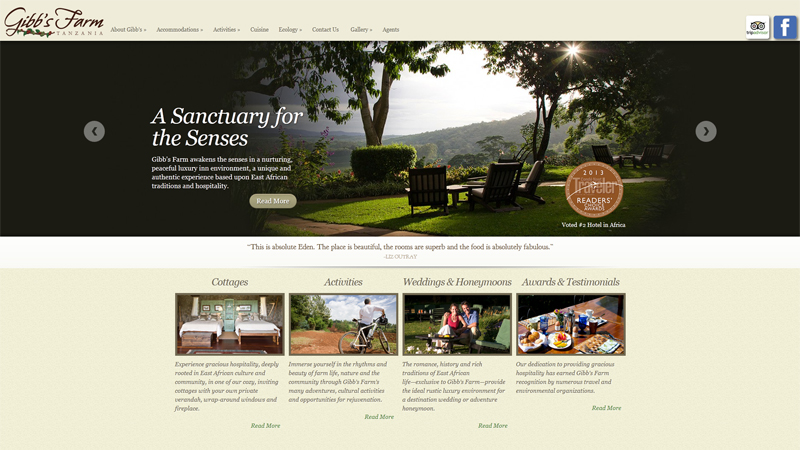 Saxon Hotel
This website is created with an ideal navigation scheme that makes it really easy to travel from page to page. Each page is more visual than informative, because large photos of the hotel are everywhere. Still, concise information blocks are enough to form an impression of this place and book a suite for your trip.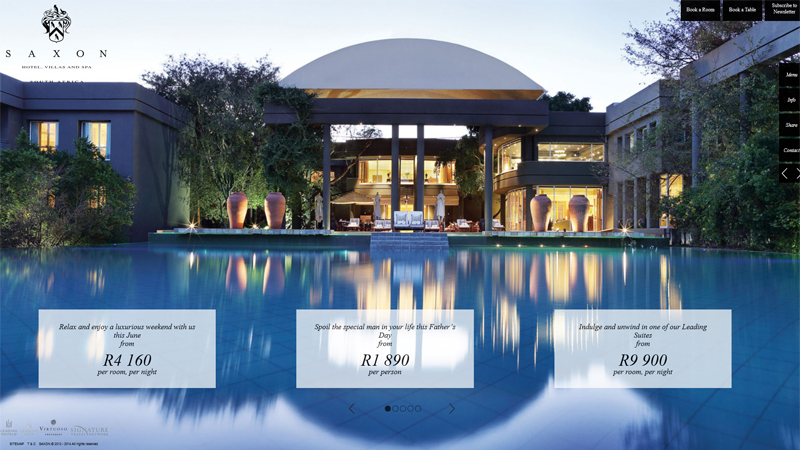 Conclusion
In the closing part of this article, I would like to sum up everything you have seen above. Here is a set of features that hotel websites usually use:
Eye-catching Home Page Design;
Easy Navigation;
Pastel and Pleasing to Eye Colors;
More Media, Less Text;
Huge Photographs.
All these components cause the beauty and luxury of the best hotel websites from all over the world.
Do any of the above websites make you want to rush to make a reservation? Have you designed a hotel website? Please share your opinions and links with us in the comments section below.