Sketch has been a rising star as the go-to UI design application of many web designers. I've used the app for a few years now and I love it. Over the years, many great Sketch plugins have come about. Sketch is still a young application that doesn't have every feature for everyone. But, it does allow users to install some great plugins.
In this quick list, I'm going to share with you 19 great Sketch plugins that could make your workflow much easier. They provide you with extremely useful things from generating dummy data to small and tedious things such as clearing the style of a layer with a single keyboard shortcut.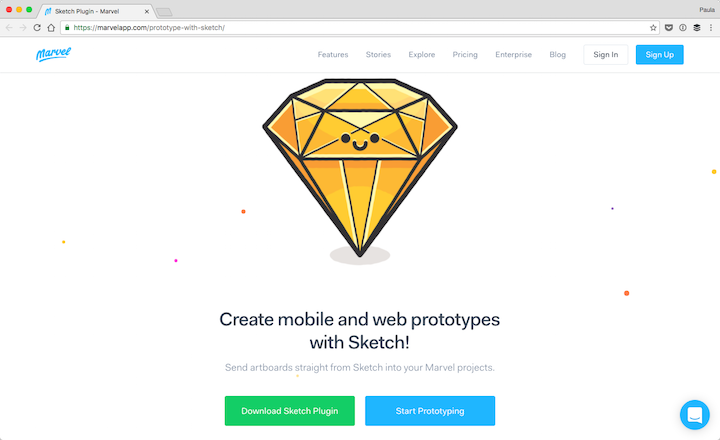 If you work a lot with Marvel, the prototyping tool you'll find this plugin extremely useful. You no longer have to export and import your design manually.
You can export directly into Marvel from Sketch. Watch the little, animated video they have on their landing page. It looks straightforward. It looks like it could make the life of a Marvel user so much easier.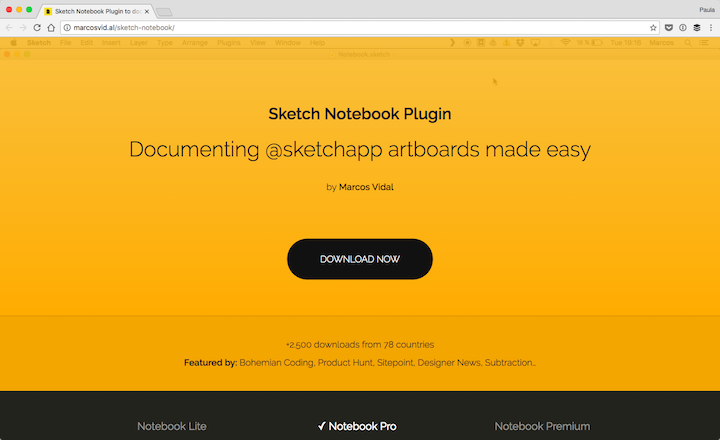 If you and your team prefer to share Sketch files among each other this can be a great plugin for you. The Notebook plugin allows you to keep notes on your Sketch artboards. You can edit them as you wish. The downside of this plugin is that it's still very new.
A lot of things that should be automatic are not there yet. For instance, when you move an element, the note annotation doesn't follow it. You have to tell the plugin to do so. It can be a bit tedious but at least you can make notes inside Sketch.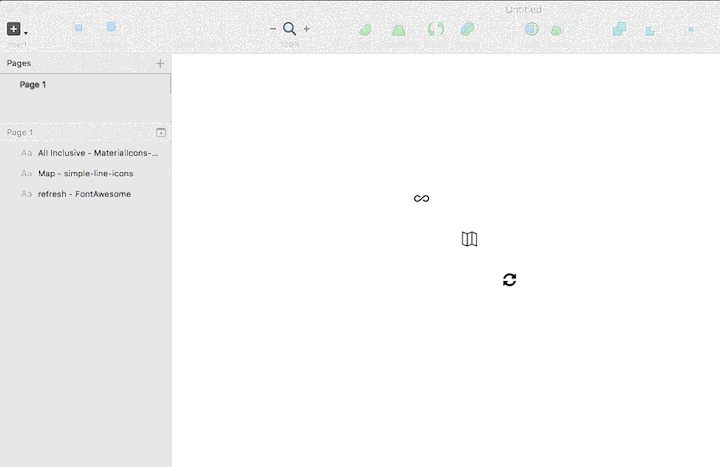 Designers use so many different icon fonts. It can screw the Sketch file up if you don't have a backup when a colleague opens a file without having all the assets, for instance correct icon fonts.
With this plugin, you can easily convert your icon fonts to outlines. This will make everybody's life easier. Especially for designers who often share files.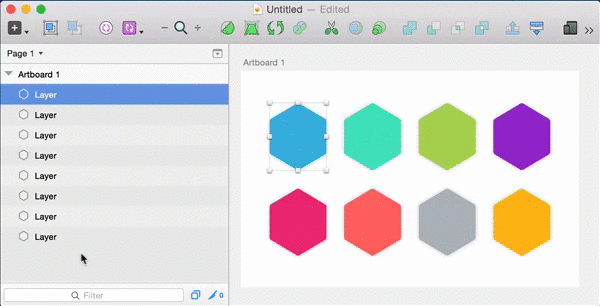 As its name suggests, RenameIt lets you rename multiple Sketch layers at once. You can rename them to use the same name, for instance "Button." You can also rename them to be sequential, like on the image above. And, you can add layers the existing names as well.
The tool is very handy for keeping your files easily organized. Additionally, you can search and replace layer names with RenameIt.
If you work with Android designs in Sketch you know how hard it is to export your work to the developer team. With this plugin, you can easily export everything you need at once.
It's even simpler than Zeplin, which is later down on the list. It comes with features specific to exporting Android which means it covers all the necessary bases for sizing.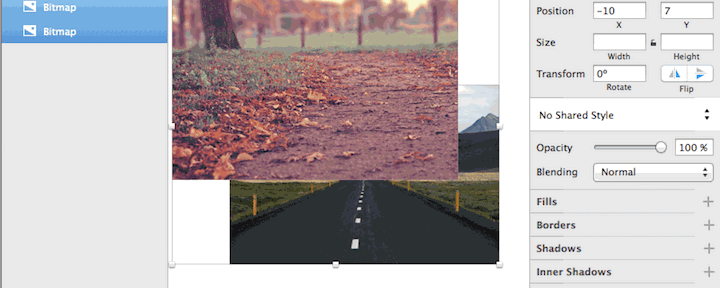 The Efficiency plugin seems to be an all-in-one plugin that removes a lot of annoyance resulting from missing Sketch features. You can set an imported bitmap image as a shape background for easier resizing. You can also edit text styles such as leading, tracking, or even line height. This plugin truly has a lot to offer.
Symbols for Sketch is a plugin that lets you easily create icon fonts in Sketch. It comes with an easy-to-use template. All you have to do is design your icons and run Gulp in order to quickly convert your Sketch files to usable icon fonts.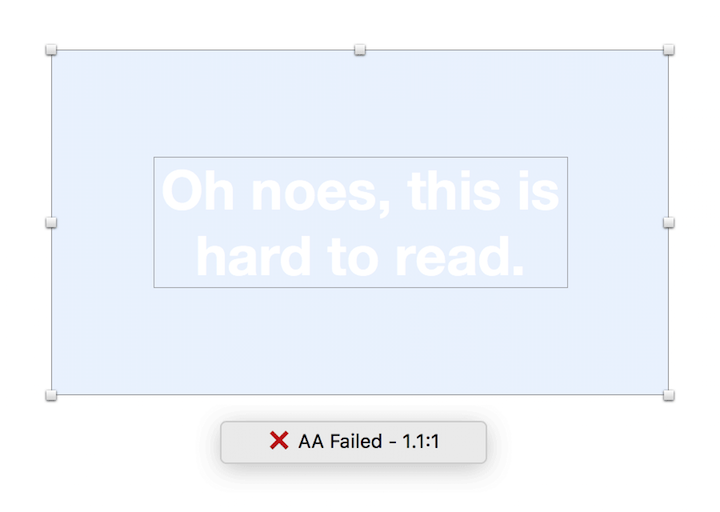 It's never a great idea to sacrifice accessibility just for a good-looking color scheme. The worst is when the color looks okay on one screen but terrible on another.
To always make sure that the contact is of high quality, use the Color Contrast Analyser plugin. It's a great Sketch plugin that actually tells you if your contrast is so bad that it fails W3C's accessibility standards.
I'm surprised that there is no shortcut in Sketch for this feature by default. Especially because this is such a common problem. Accidentally using the wrong color for a border or fill happens way too often. You may also want to play around with colors without too much hassle.
With the Swap Fill Border plugin, you can use a keyboard shortcut to, well, swap the fill and border colors with one another. It's a really great Sketch plugin if I can say so.
Just like the name suggests, this great Sketch plugin allows you to clear styling from shapes and text elements. Better yet, it allows you to create a new default style in case you're not a fan of the default Sketch styling.
Personally, I don't really like it, so this plugin is fantastic in helping me make my design elements just the way I like them.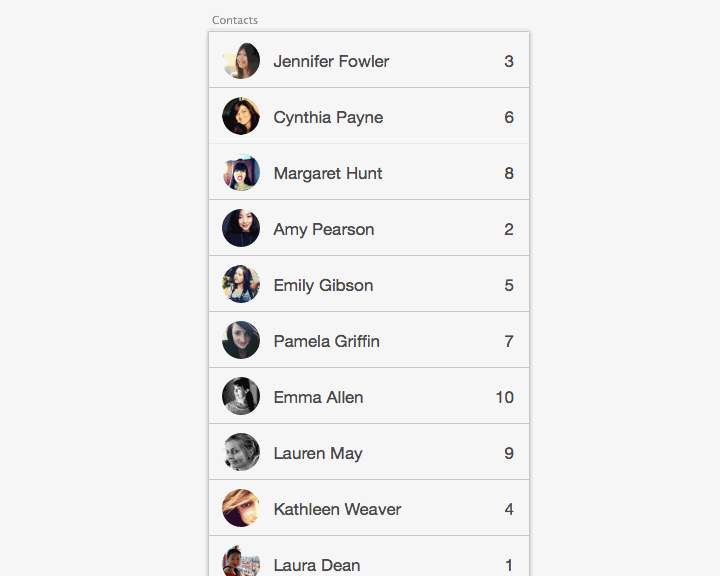 The great thing about this Sketch plugin is its ability to sort your layers visually. Meaning, it will rearrange them on the artboard for you, not just in the layer's panel.
The name is a little deceptive because it doesn't explain the full extent of how great and useful this plugin actually is.
This is a plugin for those of you who work a lot with Android or simply enjoy material design's color palette. The plugin allows you to pick a color from material design.
You'll receive all of its different shades and tones displayed in your artboard. You can pick and choose whichever ones suit you the best. Keep them around as a reference or add them to your palette. It's a fantastic plugin!
As the name suggests, Sketch Commands is a library of different but small commands within Sketch. For instance, you can use a command to align elements, distribute them, add an offset effect, or utilize page guides.
There are plenty of these little helpful commands to choose from. You can add them as custom shortcuts within the app, too. It's great for those little interactions that you have to made manually otherwise.

Dealing with color palettes in Sketch can be tedious. If you accidentally saved all the colors into the document's palette you have to manually move them over.
It's not easy to work with multiple different projects and palettes in Sketch. The Palettes plugin lets you save and upload multiple palettes as you need them.
This 'find and replace' plugin allows you to search all your layers and texts in order to find whatever you're looking for. Better yet, it also allows you to replace the text as needed.
It's a flexible plugin. You can search your whole document or page. You can also search within a specific array of content and replace little things like uncapitalized names. Or, for instance, replace bigger text sections if your content changes.
The Content Generator is a fantastic plugin for quickly getting access to dummy data. It creates names, images, locations, etc—all right there on the spot.
You can fill numerous shapes such as circles and rectangles with unique user photos. You can also insert random numbers if you need them. The plugin is customizable and accepts your own, pre-made items as well.
This plugin is a godsend for quickly editing text elements such as buttons. If the width of the button depends on the width of its text it will be annoying to always change the width of the button.
This is especially true if the copy of the button keeps changing, too. With Dynamic Button, you can use the plugin to resize the button in relation to the text it holds.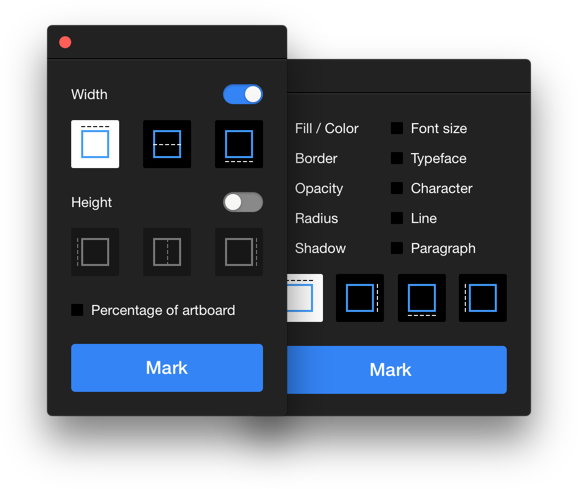 Making sure everything is aligned properly is not easy in Sketch.
There are some native tooltips available to you. But, if you're very anxious about your spacing use Measure. It allows you to figure out specific measurements, sizes, and spaces between items in relation to each other and the artboard. It can be quite handy.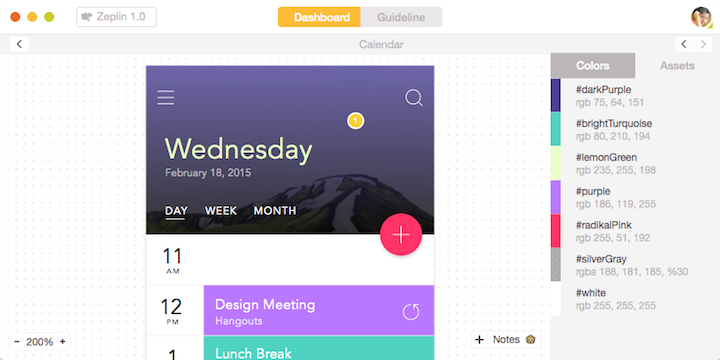 Last but not least, we have Zeplin. It's partly plugin, partly an app. It lets you export detailed files to share with your team, for instance developers. When exporting artboards in Zeplin, you will have all sorts of style and alignment details. For instance, color, height, width, and padding.
If you take the time to define a quick style guide in Zeplin a developer can easily see the difference between H2 and H3. All in all, it's a fantastic and useful tool for teams.
Which one of these plugins do you love the most? Is there another one that you can't work without that is not currently on our list? I'm sure you'll find a few of these great Sketch plugins extremely useful. Give them a try!