Every now and then we'll see a new design blog pop up, and for good reason — they become popular fast and can easily stay that way. This industry is definitely over-saturated with design blogs, as they are a great source of inspiration and the community that takes advantage of these blogs is so very alive. We see blogs, communities, forums, membership sites, active social media, and so much more from the design community.
Because of this, it's so much easier for a designer to get their foot in the door than a web developer. With a much more active community, it can be easier to network, learn and grow. There is a community for nearly every profession available, but it's merely that some communities are far more alive than others. With the design community so thriving, where is the development community nowadays?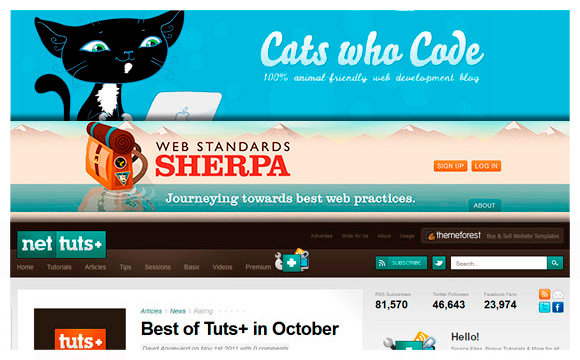 Is the Development Community Alive?
Current Development Blogs and Communities
The development community fortunately does have a small spark. There are some quality communities out there that are for developers, to help them grow and learn new techniques, best practices, and strategies every day. There are communities out there that can unite even us web developers, especially those of us that are only developers and not designers at all.
NetTuts+
NetTuts+ is a very active and versatile blog that sticks to web development and web development only. Of course, there are a range of other sites in their network that cover the design industry and beyond, but it's nice to see a blog like this sticking to only development and consistently provide high quality resources.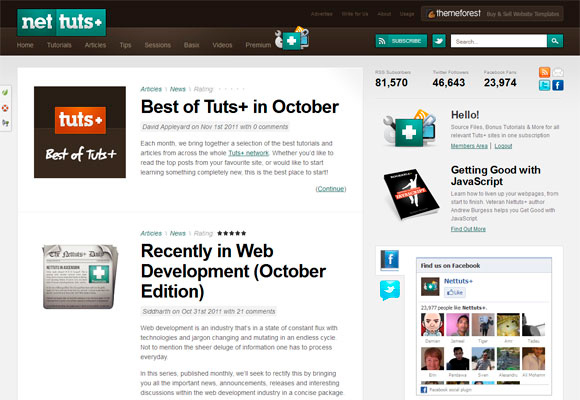 Stack Overflow
Stack Overflow is a community set up a lot like Yahoo! Answers or Quora, but specifically targeted at the development community. Any developer has likely landed here several times to find an answer to a coding-related question via Google search or otherwise. This very active community is great for discussing best practices or finding specific answers to a development related problem.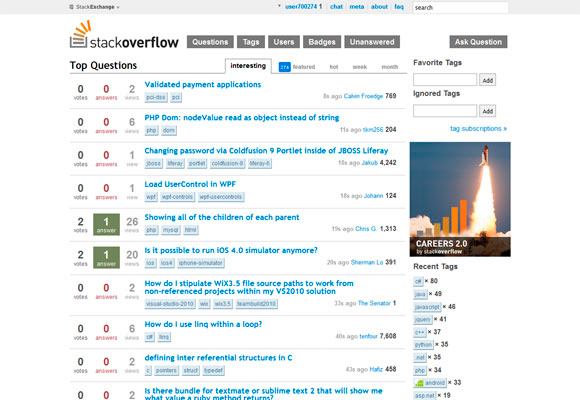 Cats Who Code
Cats Who Code is another blog that is focused on development only, with some high quality tutorials and posts. The blog is updated not every day but still regularly, which is a lot more than you can say for the majority of development blogs that have popped up over the years!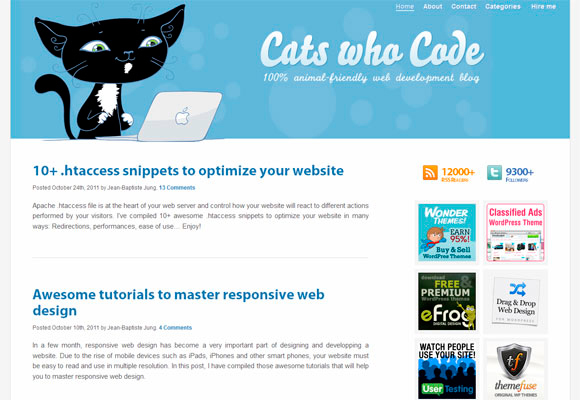 Build Internet
Build Internet is a blog that covers a range of topics in this industry, from development to design and to business. Regardless of the fact that's it's not a development only blog, it has gained fast recognition in the community for providing mostly development resources and tutorials, and high quality and useful ones at that.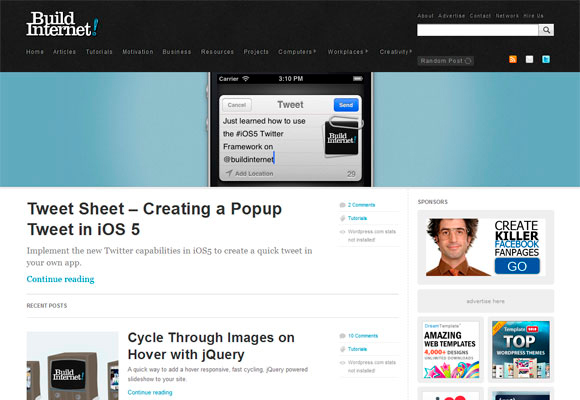 Six Revisions
Six Revisions is a blog that covers both web design and development, and is about 50/50 when it comes to either side. Nonetheless, it provides a lot of great articles and tutorials covering a wide variety of web development topics, but particularly in front-end development.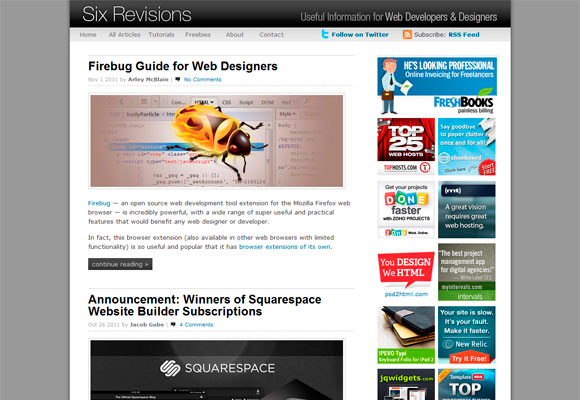 WebDevForums
WebDevForums is not the prettiest site of the bunch, and it's just the same standard forum that we've been seeing since the 90's! However, the community is very active and this classic forum surely isn't outdated. Much like Stack Overflow, it's very easy to get a quick answer to any development questions you may have, or start up a topic to get support or discuss other development topics.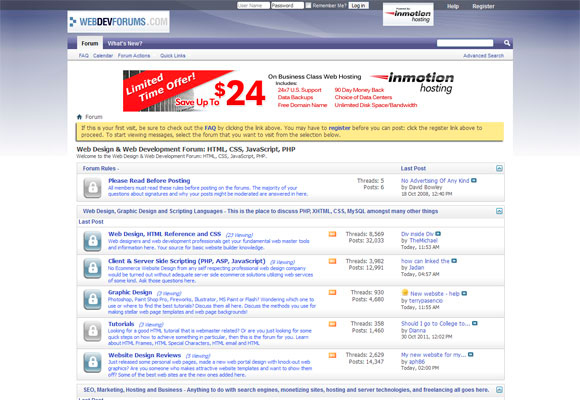 Web Standards Sherpa
Providing web professionals the opportunity to receive feedback, glean advice and learn best practices from experts in the field to help them improve the quality of their own work.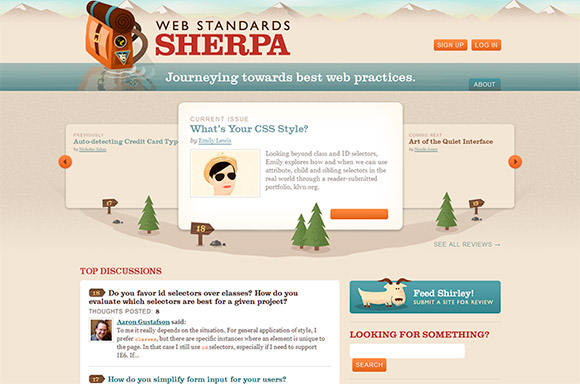 ScriptJunkie
ScriptJunkie is, as the name implies, all about scripts, also including HTML and CSS. A site for serious developers wanting to keep up to date with the newest technologies.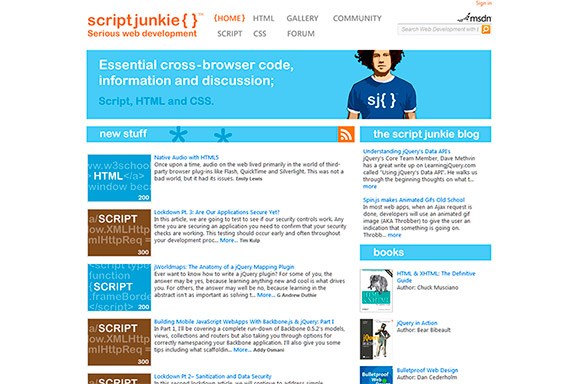 Developer Drive
A regularly updated blog publishing posts for the development community.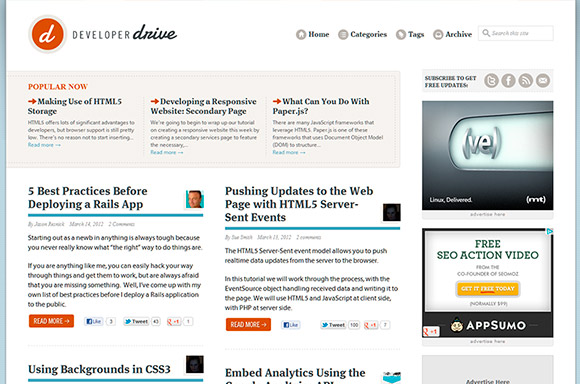 Development Communities Stay Afloat with Design
One major trend that can be seen is that many current development communities, or communities that started out as development communities, slowly begin to take on more design related topics in order to gain more traction. We can even see it in a few of the examples above.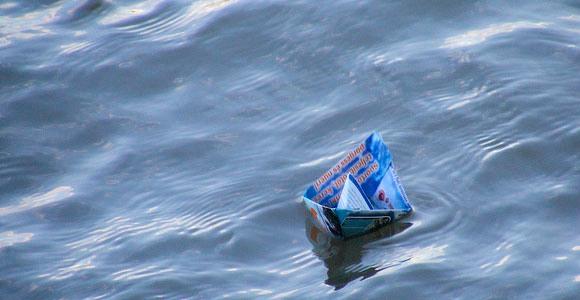 Of course, there's absolutely no problem with having a design and development related community. The two topics do intertwine so much, that a single community covering both niches can be a great idea — not only for the purposes of better exposure, but also for the benefit of the readers as well.
However, there are not many development-only related blogs and communities out there anymore. They're disappearing, and the community is disappearing as well. Even if more blog comments are made, visitors come, and subscribers subscribe to a design blog, why can't there still be more quality development blogs available? There is likely just as big of an audience, but the community surrounding this audience may be less active because of the lack of quality resources and communities overall.
Development vs. Design Resources
One other thing many may have noticed is the difference in the quality and quantity of resources, free or premium, between the design and development communities. In the design community, there are five PSD templates for every designer, and endless WordPress themes, icons, textures, and photos. There are more Photoshop or Illustrator tutorials that come out each day in any of the major design communities than one can count — and 90% of it is free.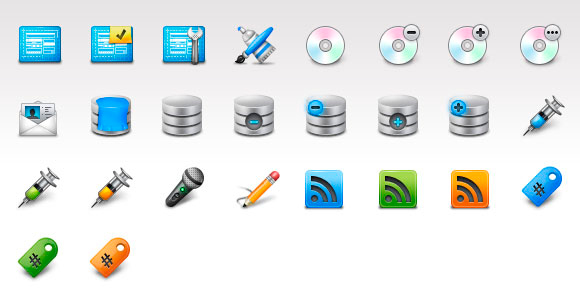 There are development related tutorials out there of course, as that's how the majority of us developers learn our trade in the first place. However, there are not nearly as many. Probably most noted, is how there is not nearly as much quality, and while there are tutorials, there is a very small amount of quality non-tutorial resources.
Development resources that are non-tutorial can mean things like free platforms or software, web apps, platform/software add-ons and plug-ins, and any open-source solutions to common website types (membership, forum, blog, etc.). WordPress probably has one of the most active development communities surrounding it, and there is a new app popping up every day with development communities surrounding them as well. This is a great start, and an excellent model for where the development community should be in every niche of development!
Where's the Conversation?
While not as many, there are definitely development communities out there, but where's the actual active community within them? Overall we see a trend of how the majority of development blogs, no matter the size of their audience, have less interaction and discussion overall. Where are all of the developers?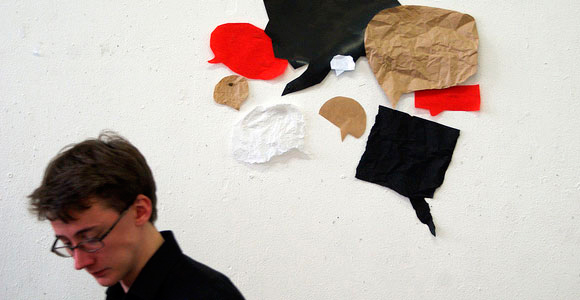 It's important for us to get the conversation going. Just as the design community is, someday soon hopefully the development community can be as vibrant and lively. It's important in any sort of niche and industry to discuss, learn and teach, and support others. Think of a site like Stack Overflow, where the entire site is focused around conversation. There's definitely a lot to be said — now we just need to spread the conversation to other blogs and communities as well.
We Should All Team Up
When one thinks about it, there may not be as many resources, tutorials, and overall web development sites available simply because it can take a lot more time to invest. I know from experience that creating a web design or other design tutorial takes far less time that a coding-related tutorial.
It's not a matter of difficulty, but rather a matter of how one must explain things in a development-related tutorial. When it comes to free or even premium resources, it can take far longer to code an entire web app, script, plug-in, or resource of another type — and even longer to make sure it's fully compatible and easy to use for anyone that wants to use it.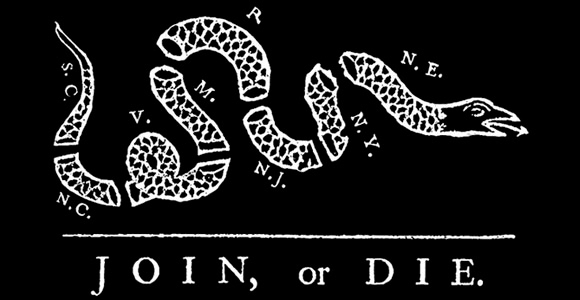 Creating a stronger development community definitely takes work, and that's why very few developers ever go it alone to create new resources for all of us. This is why we should team up more, and join together to create a better development community overall. Sharing the responsibility of creating something new won't only increase the quality of the final product, but also churn out resources much faster. When more resources, tutorials and websites come about, then the overall community can grow.
Conclusion
While there is a definite development-only community, it is surely not as large as the design-only community. Many blogs, forums, or membership sites that begin as development blogs soon merge to be design and development blogs just to become more popular, with some abandoning the development side altogether. With so much inspiration, and so many resources, tutorials, and articles on design, we have no problem learning or growing in the design industry. However, finding quality development resources can constantly be a challenge!
What do you think? Is the development community alive at all? Is it as popular as the design community? What can we do to help it grow?