Have you ever found yourself needing to upload dozens, if not hundreds of logo files to your team or clients and dreading it?
Trying to finish your logo project can be a time-consuming task that has your team (and possibly even yourself) claiming 'not it' the minute time to wrap up comes around.
Not to mention, you have to name, organize, and oftentimes separate logos from the logo marks during this boring process.
Sound familiar?
If so, you're not alone. Luckily, the team behind Logo Package Express has heard your complaints and has developed a simple solution that will make your life easier and your clients as satisfied as ever.
Today we're going to take a look at how Logo Package Express helps you package and send your clients their final logo files, so you can focus on other more important (and fun!) things.
So, let's get started.
What is Logo Package Express?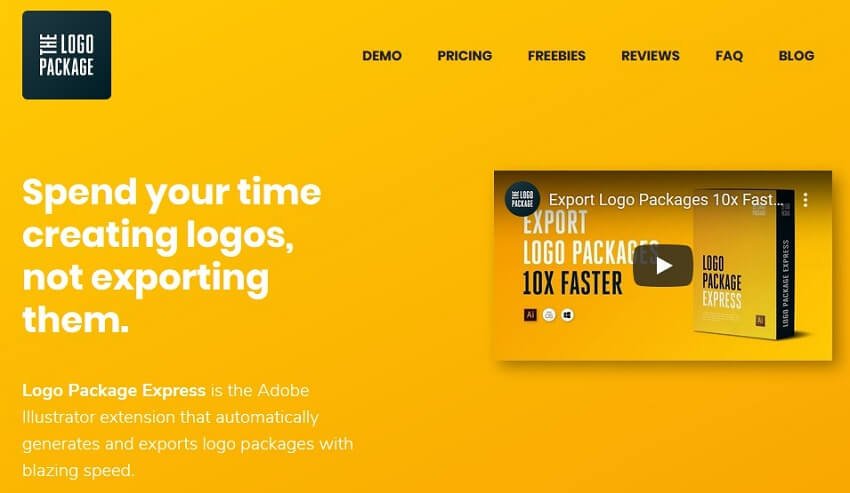 Logo Package Express is an Adobe Illustrator extension (requiring Adobe Illustrator CC 2018 or newer) that automates the worst part about logo designing – exporting the final logo files to clients.
The extension creates, exports, and sorts hundreds of finalized logo files within minutes and gives you back your time so you can dedicate yourself to logo design and not exporting logo files. It even automatically generates every file format, color scheme, and logo configuration your client could need (so you don't have to).
In fact, Logo Package Express helps you deliver 100% error-free logo packages every single time.
Logo Package Express also takes the pain out of organizing logo files. In other words, gone are the days of having to manually create folders and name files one by one when you invest in Logo Package Express. And the best part is, the organization system is so simple and easy to understand, you'll never get a call from a client looking for a particular file.
As an exclusive Onextrapixel reader, you get 20% OFF Logo Package Express right now!
Why Use Logo Package Express?
Packaging and exporting logo files is boring and time-consuming. Plus, it can be really hard to do, especially if you're in a rush. You have to know which formats to use, how to make them, and then how to export them without ever sacrificing quality. And this process must be done manually – one file at a time.
Who has time for that?
Logo Package Express gives designers an easy way to create a logo package and deliver it to clients quickly and with ease.
Even non-technical designers can take advantage of the intuitive interface and pump out over 200 logo files within 5 minutes or less. And we all know, the more final designs you can churn out, the more money you stand to make. Not to mention, the customer satisfaction will help you generate more leads and boost conversions in no time.
Check out this quick preview of how easy it is to use Logo Package Express.
Available Logo Variations
When you use Logo Package Express, you have the freedom to create a ton of logo variations. This allows your clients (or even your own team) the option to pick whichever logo best suits their needs at the time.
Here's a look at the kind of variations you can expect from Logo Package Express:
Color gamuts include CMYK, RGB, and Pantone (coated and uncoated).

Logo components include logo + tagline, logotype + tagline, tagline, logo, logotype, and logo mark.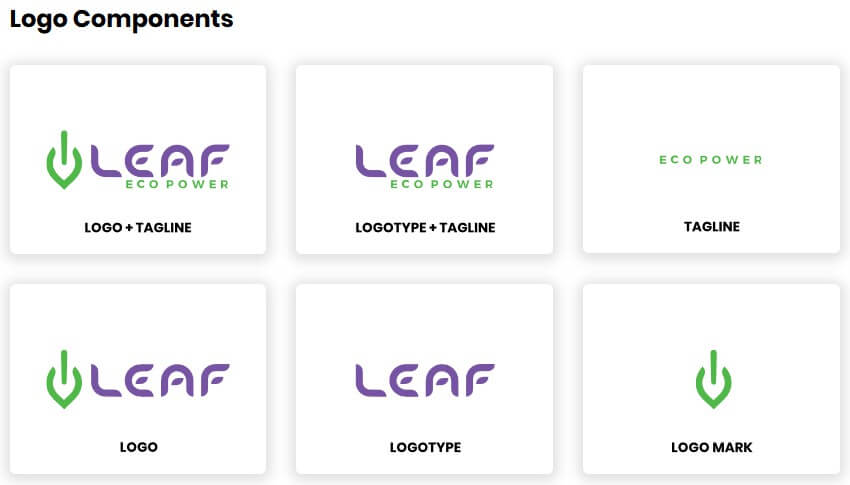 Color schemes you can pick from include full color, one color (all black), reverse (all white), inverted, and grayscale.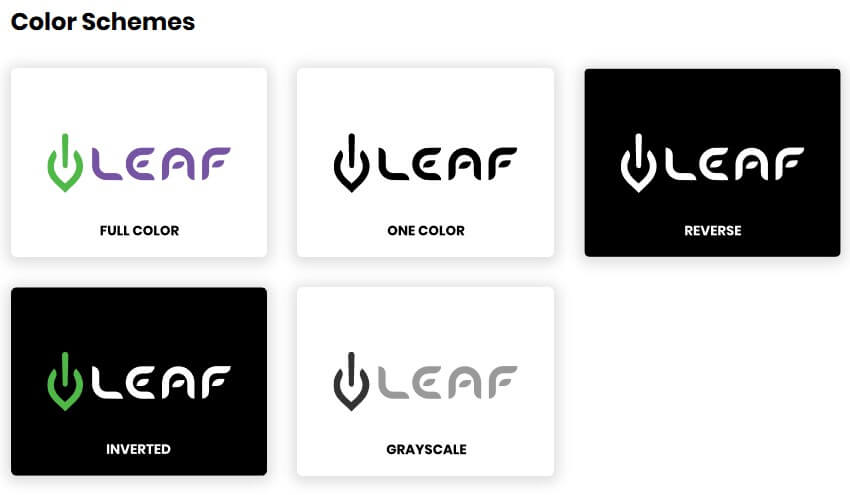 File types that Logo Package Express can create for you include AI, PDF, EPS, SVG, PNG, and JPG.

How to Use Logo Package Express
When it comes to using Logo Package Express, you never have to worry about complicated settings or configurations. And with a claim that you can create and export final logo files within minutes, this is the way it has to be.
Let's take a quick look at how to use Logo Package Express.
Step 1: Set Your Logo
Once you have your final logo design, open it up in the Logo Package Express extension and select your complete logo. From there, click "Set Logo" and a new document will open up with a copy of your logo.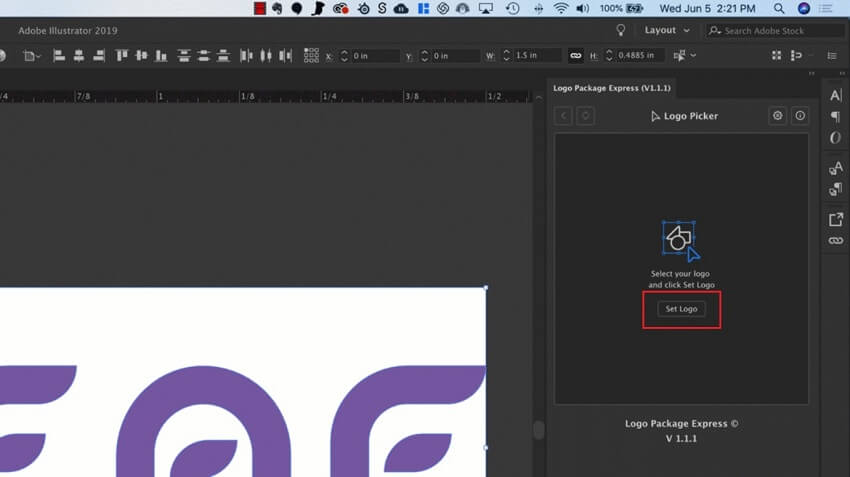 You can now make changes to your logo, without affecting the original design.
Step 2: Set Logo Components
Since logos are made up of different pieces, Logo Package Express lets you set up to three of those pieces:
Logo mark (graphic, icon, or symbol)
Logotype (name of company or organization)
Tagline (slogan)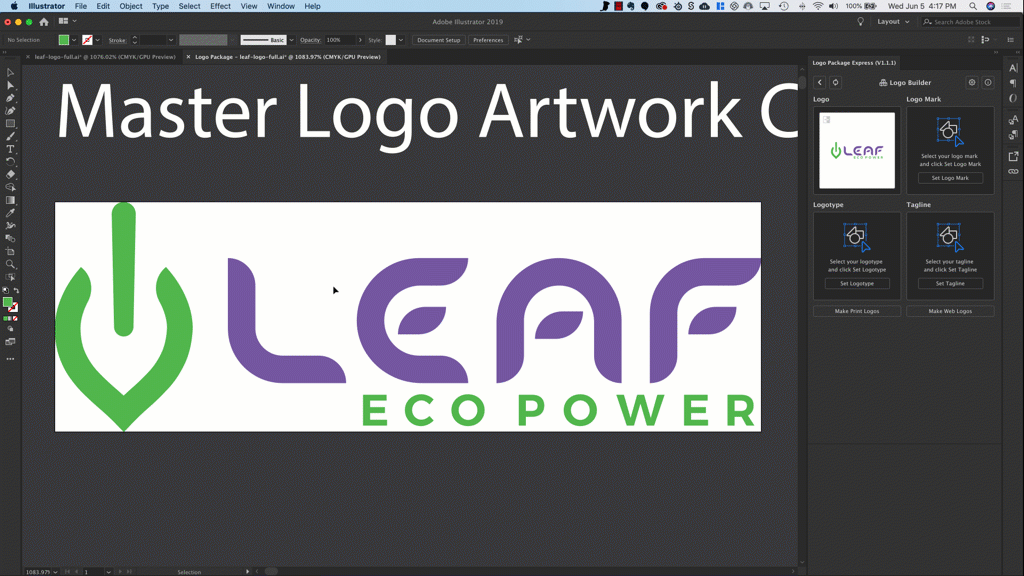 This feature is great for your clients because they will have the separate pieces needed for things like apps, marketing materials, and even footer sections of their websites.
It's also great for because you won't have to worry about past clients coming back months after a project is finished asking for parts of a logo.
Step 3: Make Your Logos
Once your logo pieces are set, all you have to do is click "Make Logos" and Logo Package Express will do the rest for you.
And to top it off, you won't just get full logos, you'll get piecemeal variations too. Plus, the extension will automatically recolor all the component variations for you into different color schemes, so your clients have all the available options for their company branding.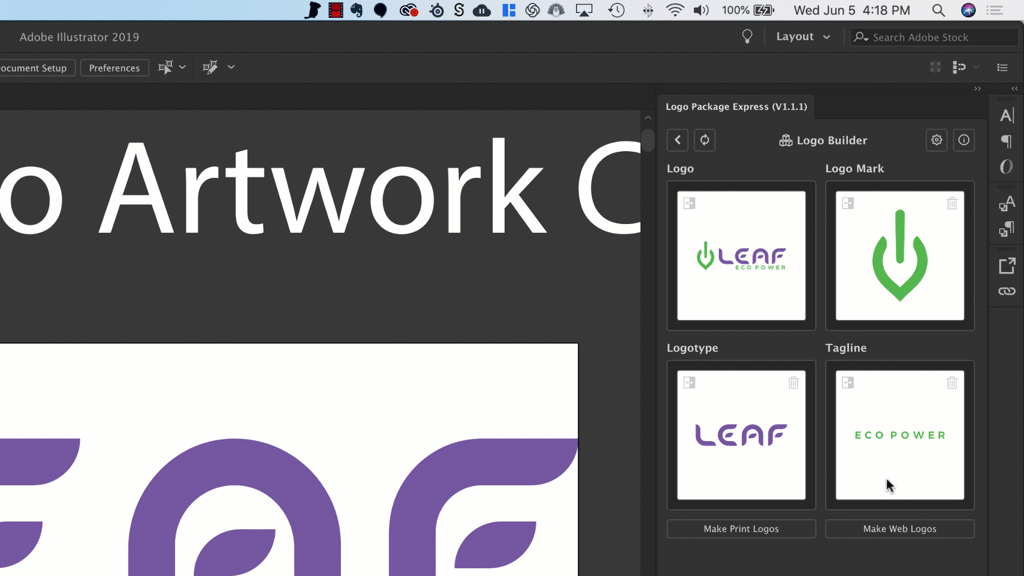 It's during this step you also have the option to decide which color gamut to export first. You can choose from the following export options:
Print logos only
Web logos only
Both print and web logos
Step 4: Refine Your Logos
Sometimes, you'll want to customize the logo files that Logo Package Express produces.
For example, maybe the variations automatically created for you aren't what you or your client are looking for.
Luckily, this tool's flexibility will let you delete, recolor, and even edit any variations that were created for you. And when you make these changes, all of them will appear in the final export package and go straight to your client.
Step 5: Export Your Logos
Once you've made all your changes and love the package just the way it is, all you have to do is export them.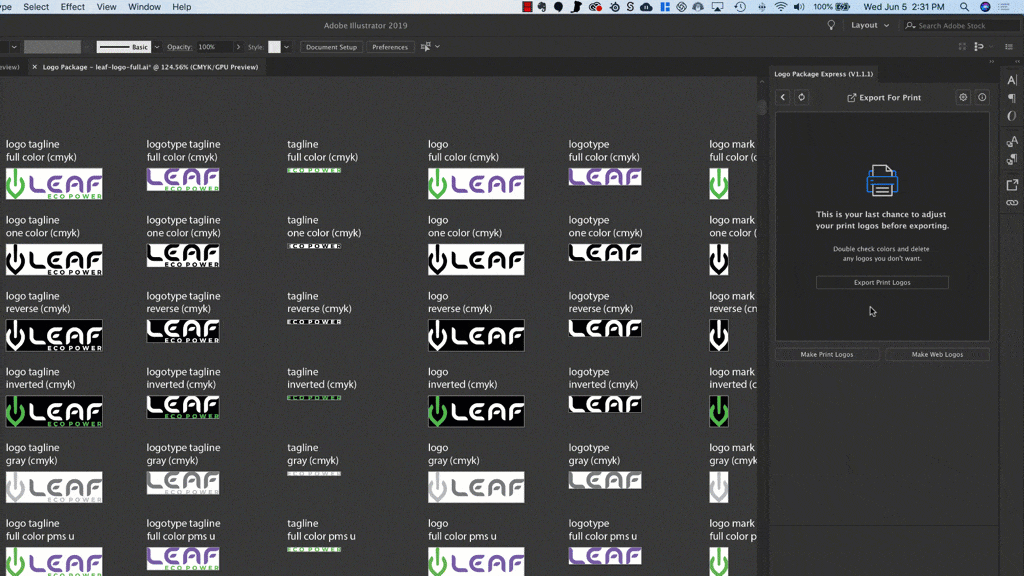 When you export your logos they will export, get named, and be sorted into an organized folder structure that anyone, including your clients, will understand. And since you'll be providing so much variety to your clients in their final package, they'll feel like you have gone above and beyond what any other logo design company would have.
Advanced Features

Just because Logo Package Express automatically creates perfect little logo packages for you to give to clients, doesn't mean you don't have the freedom to custom your designs as you see fit:
Pantone Settings: let Logo Package Express find what works for your design automatically or use your own pre-selected pantone colors.
Inversion Settings: inverted color schemes are perfect when you want to place a logo on a dark color, leave some of it white, and make sure the rest is in color.
File Format Settings: one of the most frustrating things about working with logos is having to format them correctly and into multiple file types at one time – manually. With Logo Package Express, you can choose exactly which file formats to include in your package by selecting the ones you want and disregarding the ones you don't.
Scale Settings: the scale settings, though only applicable to PNG and JPG file formats, allow you to choose a width and resolution for the exports. This gives you an opportunity to provide your clients with different sized PNG and JPG logos, without sacrificing the quality. It also helps prevent your clients from trying to resize their logos on their own and ruining them.
Freebies
Logo Package Express is a premium solution, but there are some neat freebies available worth mentioning:
File Format Cheat Sheet teaches you which file formats are the best and ensures you're always using the right file format for the job
Production Checklist helps you make sure your logos look perfect in print and online while in the design stage
Logo Package Export Templates help you get your existing logos in order, whether you buy Logo Package Express or not. Just download the Illustrator templates with ready-made and pre-labeled artboards for exporting your print and digital logos. Plus, you'll have access to an exclusive tutorial too.
Price and Product Specifications
Logo Package Express works on both Mac and PC, making it a versatile tool that designers of all kinds can use. That said, since it's an extension, Logo Package Express does require Adobe Illustrator CC 2018 or newer to work.
When it comes to price, Logo Package Express is very straightforward.
For a one-time purchase of $99, you can use Logo Package Express on two devices. There are no subscription fees and all upgrades are free of charge. And if you're at any time not satisfied with the extension, you can get a 100% money back guarantee – no questions asked.
Is Logo Package Express the Right Choice For You?
In the end, logo design is much like any other design process. It requires a lot of creativity, skill, and patience.
That said, there's no sense wasting time on things like file packages and exportation when you have access to a tool such as Logo Package Express. For a small investment, you and your team will find that wrapping up a logo design project and sending the final product to your clients is a breeze.
And just for being a loyal Onextrapixel reader, you can get 20% OFF Logo Package Express. Just click the link and the promo code will automatically be applied to your shopping cart.
So, what are you waiting for? Get Logo Package Express today and start churning out more final logo design packages than ever before.