As the Easter school holidays approach for most of us, kids will be looking to fill their spare time, and a great deal of them will turn to the internet. It may not be recommended to ever leave pre-school children unsupervised on any internet site for any amount of time, but for short amounts of time there are some safer sites that your kids will love and will engross them while you do a chore or two!
This selection of websites will delight and absorb your children, as well as amusing you if you are sitting with them. There are also some safer sites for older children. It is always a worry for parents to leave their children on the internet, but children from 7 or 8 upwards don't like their parents to be hovering over them all the time. Although we are bringing you some of the safer sites, we would always recommend checking on your child from time to time.

Child-Friendly Websites
Treehouse TV
Treehouse is a Canadian pre-school cable TV company. Their website includes games, videos and printables. The games and printables feature such favorites as Dora the Explorer, Peppa Pig, Care Bears and more. There is also a section for parents. With no advertisements, this is a very safe site for your under 5s.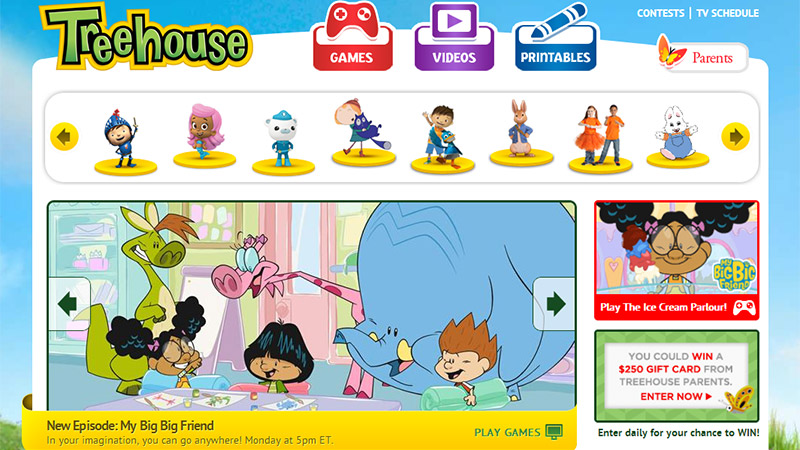 TVO Kids
Another Canadian site – TV Ontario. Their website has two main sections: Ages 11 and under and Ages 2 to 5. The ages 2 to 5 section includes games, videos, downloads and contests and events. The videos are mainly learning-based, with titles such as Alphabet Goop and Carney the Counting Cat. The games include titles such as Sandy Math Shapes and Gisele and the Letter Tree. For the under 11s, there are more than 1700 games and more than 2000 videos. This site has no advertisements, but I think the 2 to 5s would need supervision on this site.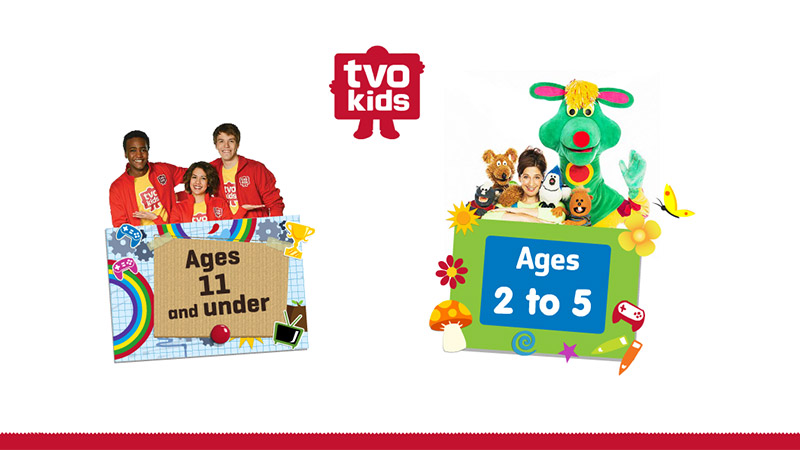 Artie's House
This site is hosted by Albright Knox, a New York art gallery, and is great for any young budding artists. With painting and color games, your child can explore their creative side.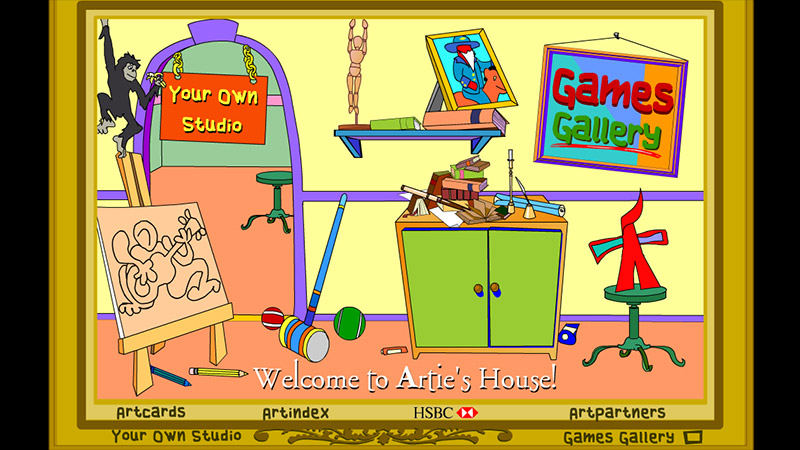 CBeebies
This is the children's TV channel of the BBC – the UK's non-commercial TV channel. With a host of games, activities and videos, this is a very safe site for your pre-school kids.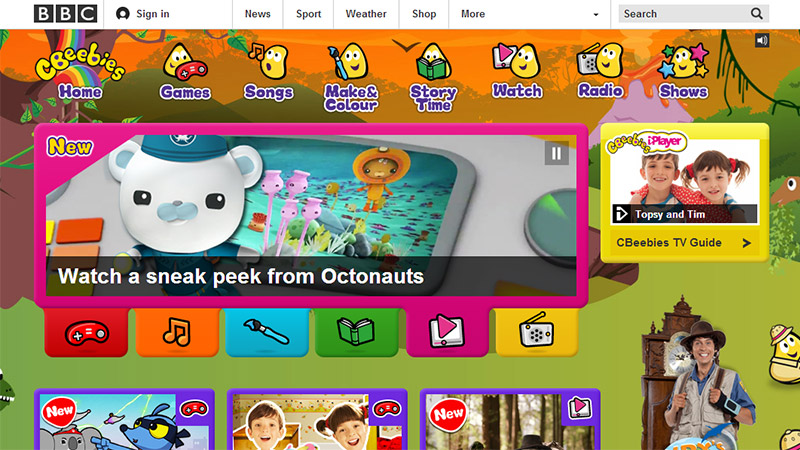 Nick
This is the site for the Nickleodeon TV channels. There are links to their other sites which include TeenNick, NickToons and Nick Jr. Obviously older children can find their own way around these sites, younger kids should probably be directed by an adult. Lots to see and do on this collection of children's sites.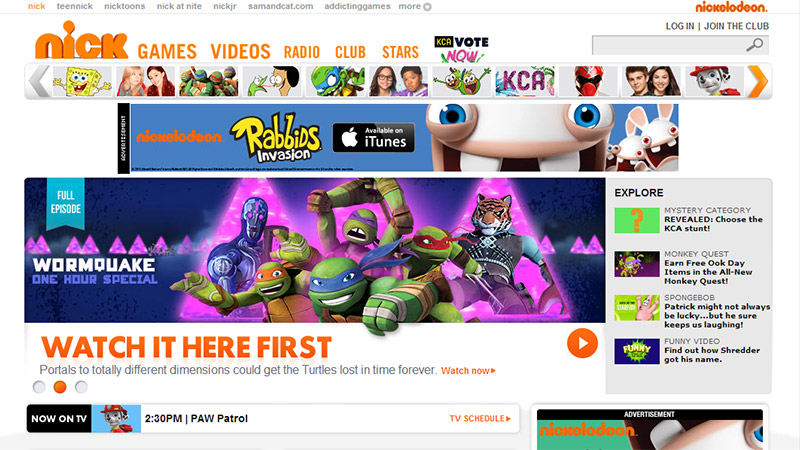 Switch Zoo
There are hours of fun to be had on this site. You start off with a main animal, then switch the head, legs and tail for those from other animals. The screenshot below shows the main body of a cheetah, the head of a giraffe, the legs of a monkey and the tail of a dog. There are other games available on this site too, and a section for teachers. There are ads on this site, so supervision is required for younger children.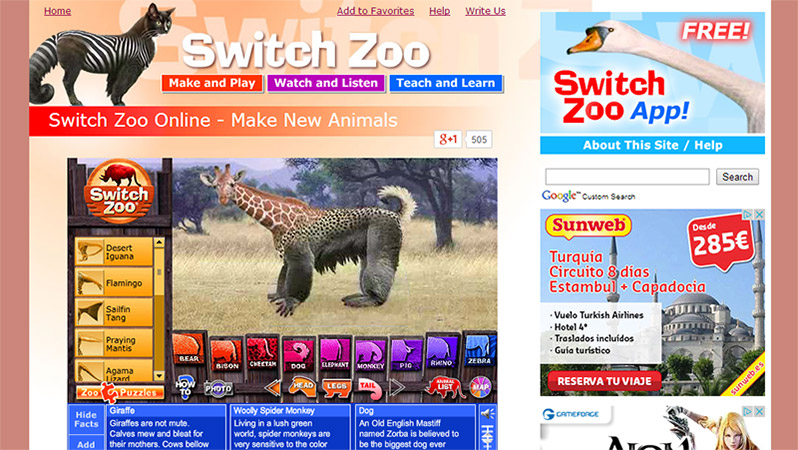 Fantage
Fantage.com is a virtual world for children where they can play, socialize, and learn in a safe and exciting online environment, containing an advanced chat safety system, which allows parents to choose the level of chat that is appropriate for their child. Fantage is committed to providing educational content that is entertaining as well as knowledge-building.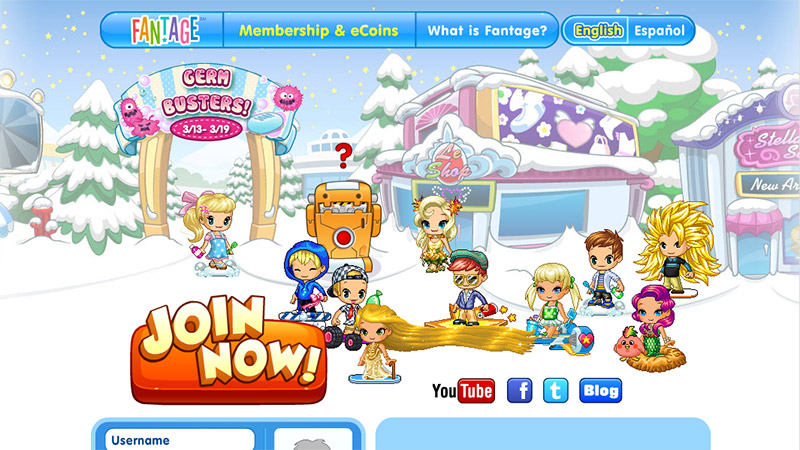 Lego
This site has a lot of games for children of all ages. As you would expect from this world-known company, the site is safe for children and they show responsibility for their young visitors.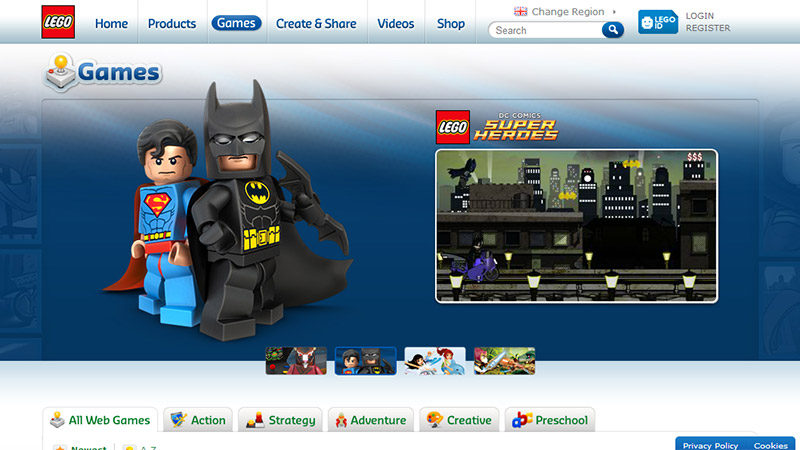 Disney Junior
Another well known, child friendly company. Disney is all about children, so this site has a lot of games and activities for younger children.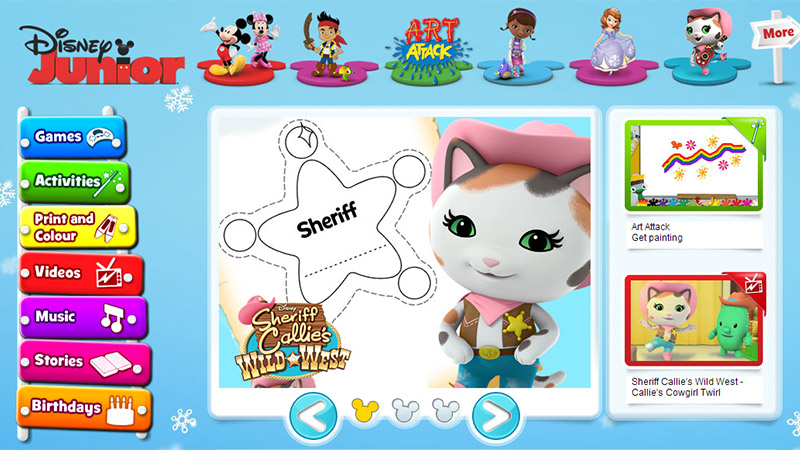 Melody Street
As the name would suggest, this site for children is devoted to music, with games, videos, music to listen to and more.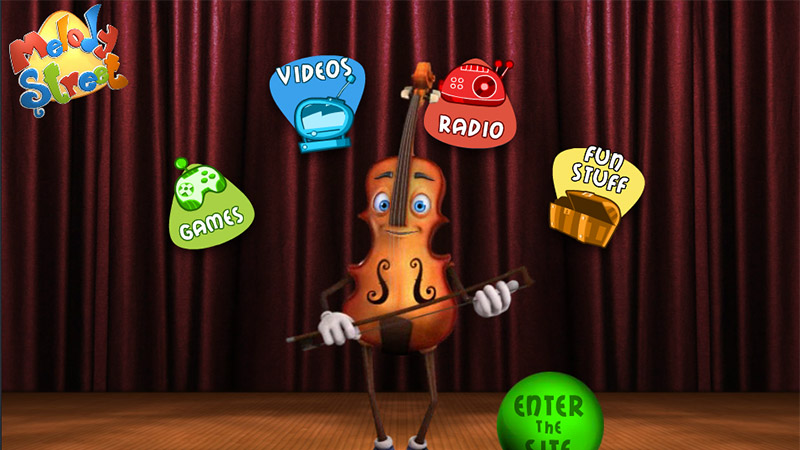 Sprout
Sprout is a pre-school TV channel that broadcast such favorites as Sesame Street and Barney and Friends. Their website includes games, shows, crafts and recipies, printables and more. A great fun site for very young children.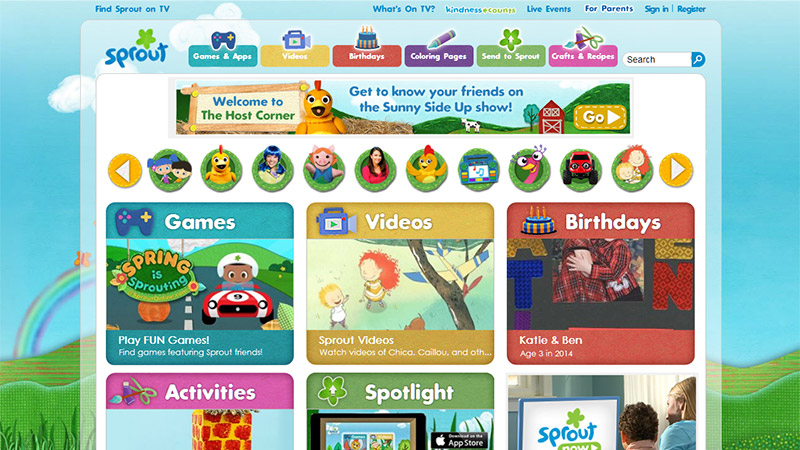 Kids' CBC
This is the children's TV channel of the non-commercial Canadian Broadcasting Corporation. As you would expect, and similar to CBeebies, there is lots of advert-free games, activities and videos for very young children on this site.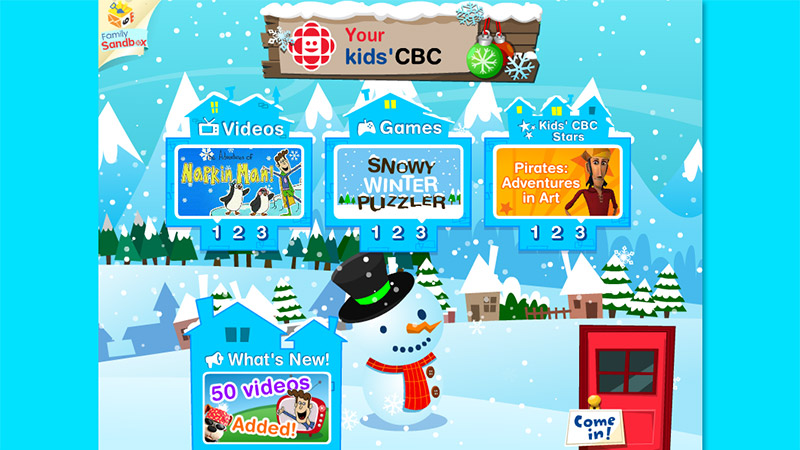 Sesame Street
This site really needs no introduction. The TV series has been running since 1969, and it is currently broadcast in more than 140 countries. It has won endless awards, and is universally accepted as one of the foremost pre-school learning programs. As is to be expected, its website follows along the same lines.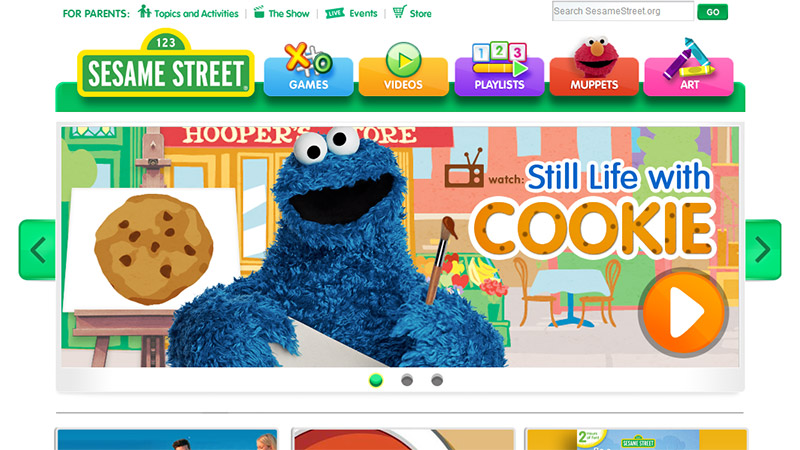 FunBrain
This site has games and activities for children of all ages.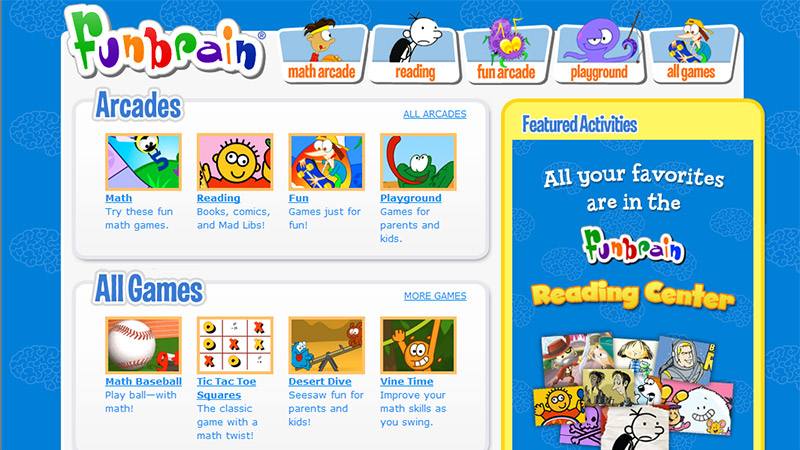 PBS Kids Arthur
PBS Kids is an American TV channel, and Arthur is one of its programs. This site offers games, videos, printables and more based on the Arthur stories for pre-school kids.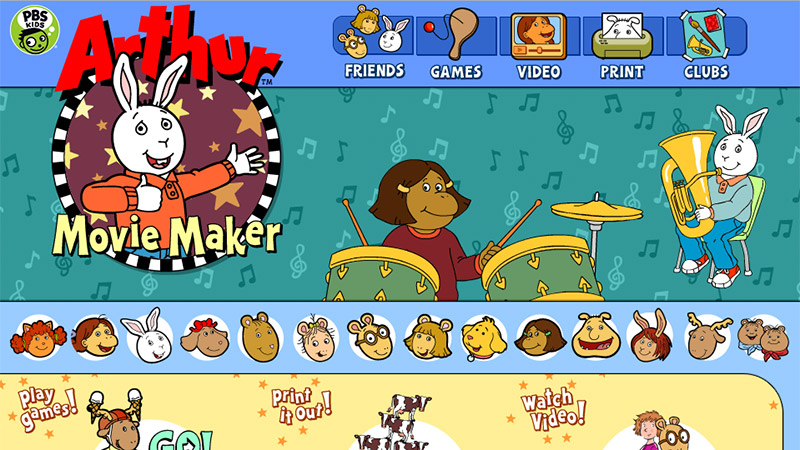 Doodle.ly
For all your budding artist children, this is a great app that is simply a blank canvas with a selection of drawing media, such as pencil, crayon, ballpoint pen, marker, highlighter. Your kids (or you) can just scribble away all day. As it is also available for iOS7, they can play on the go too.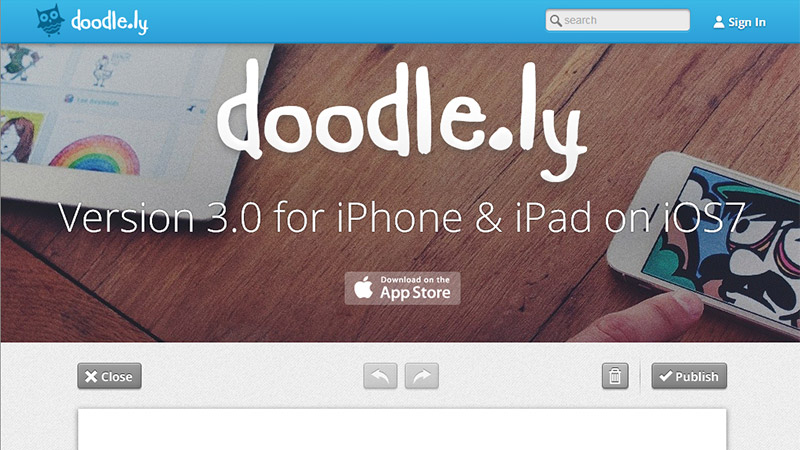 Innocent Kids
Brought to you by the company that make Innocent Smoothies, this site has lots of games and a section for parents.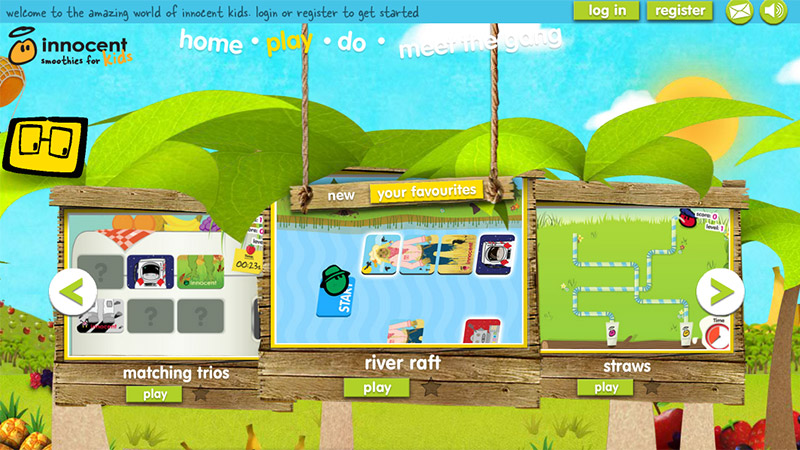 Franktown Rocks
A game site for slightly older children (8 to 12) that is based on making music. There are ads on this site, but they are, in the main, older child-friendly.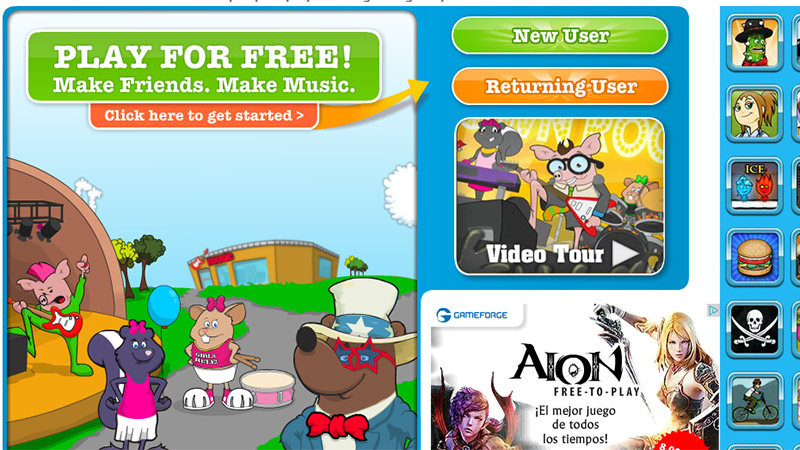 Pottermore
Another site for older children. Here they can learn all there is to know about Harry Potter. Your older children will probably spend hours here.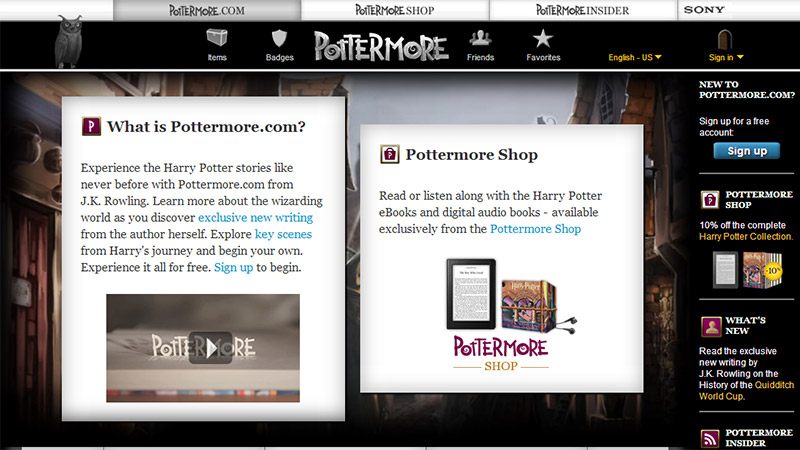 Everloop
This is a social gaming site for children aged 8 to 13. Pre Facebook and post Disney Penguin Club. Parents must approve kids' accounts before they can join groups, add friends or post photos and videos.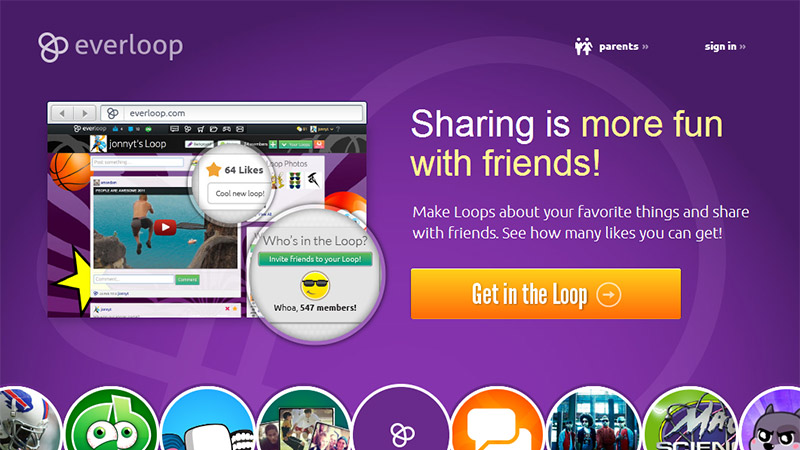 Yoursphere
A social network site for kids aged 9 to 17. It requires parents to submit to a background check for identity verification before activating a child's account. One parent says My 10 year old son is a huge fan of Yoursphere. He is on the shy side so the social aspect of this site has really helped build his confidence by connecting him to kids who share his interests… And a review from a 12-year-old This site is safe, appropriate, you have privacy. There is no bad language if so yoursphere instantly and automatically marks it out. And if someone is not your friend on yoursphere they cannot see your profile.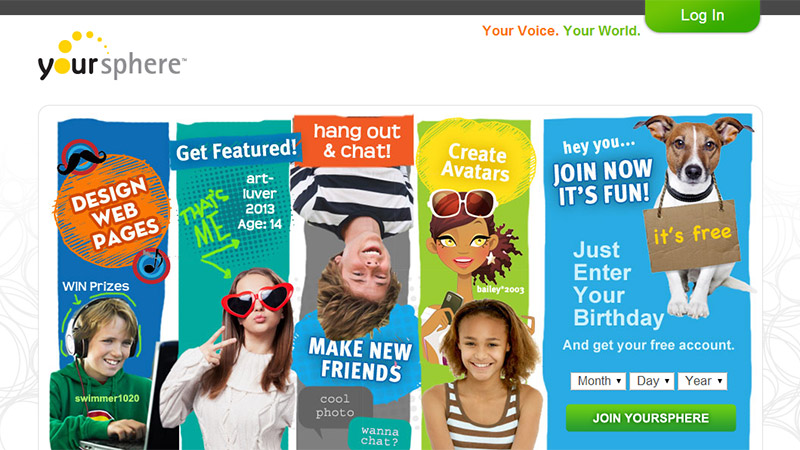 Conclusion
So those are some of the safer and fun sites for children that we came across. Do you have young children that use the internet? Which sites are you happy to leave them alone on, or do you think they should always be supervised?
Have you ever created a child-friendly site? If so, what (if any) problems did you encounter in the design that make childrens' sites a whole different animal to other sites?
Please share your links and opinions with us in the comments section below.