Trends are an integral part of web design. It might seem that your corporate website has nothing to do with the zippy extravaganzas and the ever-changing mood of the crowd. However, mainstreams have an effect on every detail of user interface — from the coloring to the amount of whitespace to use between the headline and content. Like it or not, you can't live in a vacuum. Either you embrace the trends and make them work for you, or you risk being left behind. Therefore, keeping up with things that rule the roost on the web is truly essential.
Web Design Trends for 2020
2019 has brought us many small and big trends that have shaped website designs. The most popular, refreshing, and inspiring have been mouse trails, blobs, cyberpunk aesthetics, brutalist designs, retro vibes, and futuristic concepts. Although the year is over, chances are that some of these exciting solutions and pioneering techniques will keep staying relevant in the next one. Let's find out what the New Year is going to bring to us by peeking inside our five predictions for web design trends in 2020.
1. Websites Targeting Millennials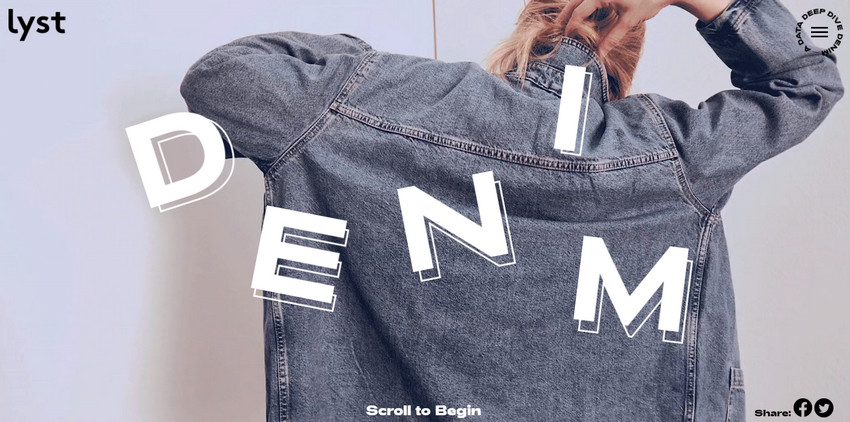 Sites aimed at Millennials are a growing trend that became obvious more than six months ago. It is gaining momentum, and there is no chance it will stop. There are several reasons for that. First of all, slowly but surely, millennials are becoming the targeted audience with financial independence; therefore, you can't afford to miss this opportunity.
Secondly, more and more manufacturers concentrate their attention on youngsters, creating products to fit their specific needs.
Finally, it is the most active crowd on the online expanses: they chat, they twit, they share. Therefore, websites with a hint on youthful aesthetics are just destined to emerge here, there and pretty much everywhere.
To meet the trend, experiment with unique interface elements from mouse cursors to layouts. Do not be afraid to use some juvenile-like details.
2. Color of the Year: Blue against Pink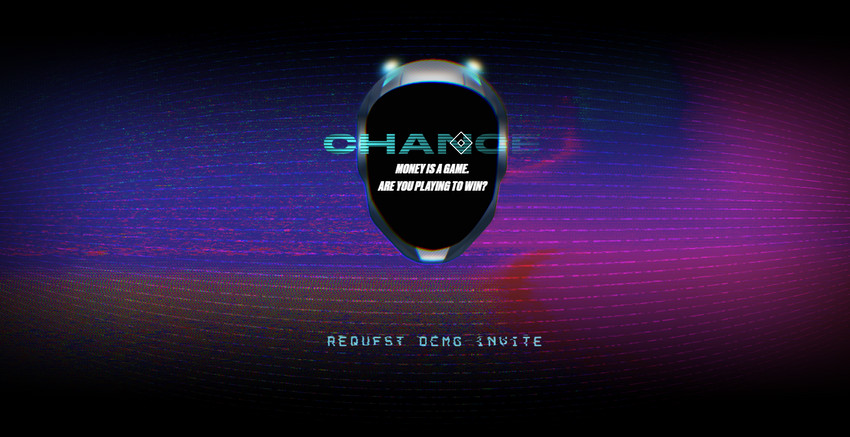 Every year Pantone declares the color of the year. 2020 is going to be all about Classic Blue that is elegant, simple, and juts timeless. Well, this sounds good. However, there is always a catch.
First, as practice shows, Pantone does not have any influence on the web design sphere. As a rule, this news goes unnoticed. Designers prefer to stick to brand colors, sprucing them with some interesting shades. Therefore, it's not very likely that Classic Blue will be a big web design trend in 2020.
Second, as the chief-editor of WDD has stated, the previous year, as well as the upcoming one, will rather be centered around the Cyberpunk Pink color. This rebellious tone perfectly meets present-day mainstreams. It is forward-looking and cross-cultural, and it certainly pushes you into letting your imagination run riot.
To sum it up, if you want to play nice, then try out Classic Blue; however, if you are up to taking the digital world by storm, then cyberpunk pink should be your starting point for experimenting with coloring.
3. Animation Everywhere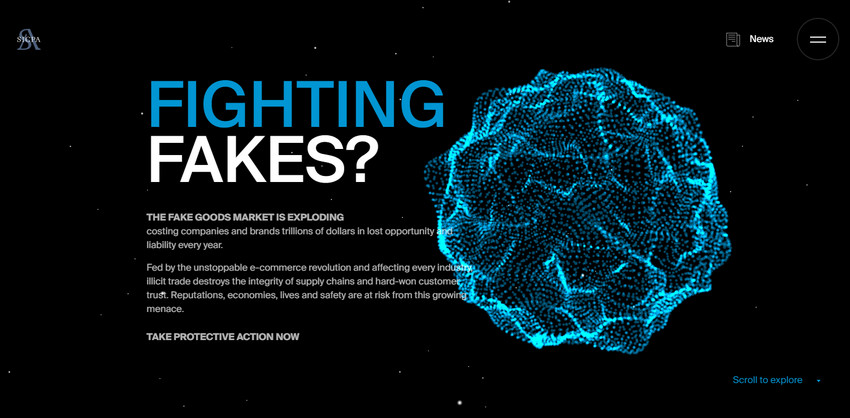 As we have mentioned earlier, 2019 was populated with micro-interactions. There was an exuberance of dynamic elements in the user interface: small, big, slow, fast. Some of them change the basic details of the interface while others go hand in hand with ordinary UI elements. This huge trend is not going to leave us soon.
The general tendency shows us that web developers, as well as the audience, are ready to switch from static to dynamic interfaces. Micro-interactions, transitions, dynamic effects along with animations of various scale, and even non-static backgrounds are warmly welcomed. What can I say, people like action.
What's more, people like to interact with websites and play a role of not just a spectator but also an active participant in the user experience. So, be ready to spruce some life into your next project since dynamic interfaces with interactive elements and canvas experiments are going to be a web design trend in 2020.
4. Cyberpunk, Futuristic, High-Tech Elements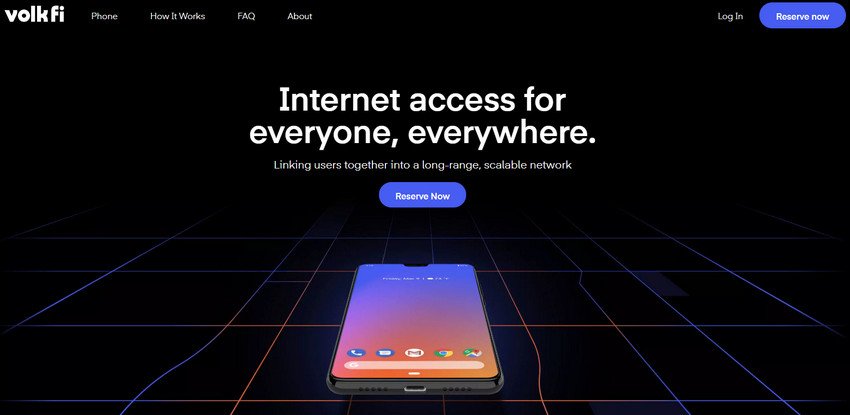 Everything that brings a sense of distant future with robot domination and cosmos obsession will be in demand. Therefore, a refreshing web design trend in 2020 is all about the trio of cyberpunk, futuristic, and high-tech elements.
It does not come like a bolt from the blue sky. Much like the previous tendency, this trend also comes from 2019, especially cyberpunk that became the talk of the town late last year. One thing to note, while in the previous year, high-tech canvas experiments, as well as futuristic solutions, were highly inspired by the retro era: duotone, glitch, neon, it will change its direction in 2020. Although some "blasts from the past" will undoubtedly please our eye, as nostalgia never dies.
5. Artistic Website Designs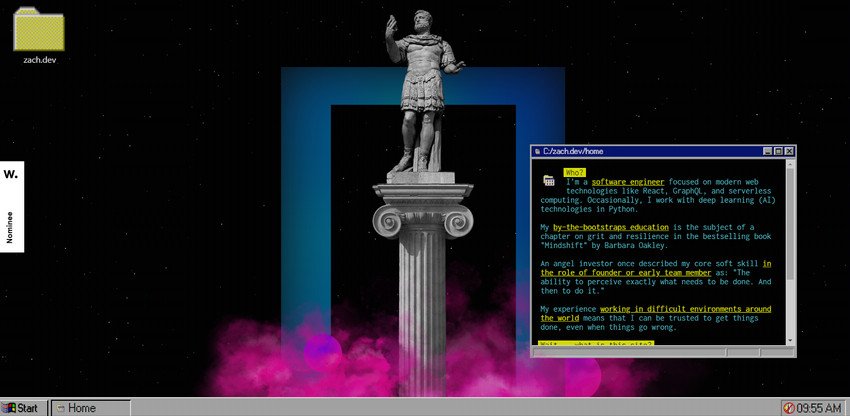 This trend stems from the fact that online portfolios run the world these days. More and more creatives establish themselves online. Therefore, more and more enjoyable, offbeat, and creative ideas will appear.
Last year saw lots of whimsical illustrations, animated icons, custom mouse cursors, unique animations. This year will not lag behind, that is for sure. It will be motley, diverse, and inspiring. Get ready to behold some outstanding website designs that ooze artistic vibes.
To meet the trend, ditch stock images and opt-in favor of custom graphics. Set your eyes on unusual animations and incorporate into your design some fanciful features that will turn it into a true masterpiece.
Conclusion
Always trim your sails to the wind.
Even though trends come and go, you still cannot afford to ignore them completely. If you want to appeal to your audience, you need to show them that you are well-informed, and you know how to handle the changes right. Remember, trends are your friends. They tell you exactly what you need to do to adjust your website or mobile application to make it look popular.
Tell us which trends of the previous year you were glad to see gone? What trends do you think will dominate in 2020?