According to a study, 81% of online users trust information offered through blogs and 61% have even made a purchase based on recommendations from blog posts. It just goes to show how important it is to have a blog for a business.
However, creating a blog and filling it with random blog posts just for the sake of it is not going to bring your business any success. Your blog also needs to be properly optimized to bring you more visitors and leads to make the most of your marketing efforts.
If you're using WordPress for your business or marketing blog you're in luck because there are hundreds of amazing plugins available on WordPress platform made just for marketers.
In this article, we showcase 20 of the best WordPress plugins you can use to supercharge your marketing blog to achieve the highest results from your campaigns.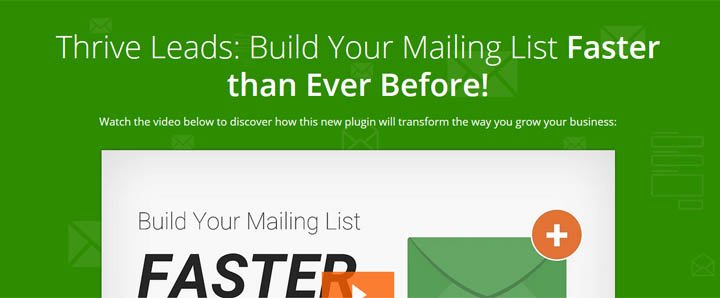 Using email pop-up messages is an effective way to convert your regular website visitors into leads. No plugin does this job better than Thrive Leads.
Why Use This Plugin?
With Thrive Leads, you can setup email pop-up messages to collect emails from your visitors, embed opt-in forms inside your blog posts, create welcome mats, run A/B testing for your email opt-in messages, and do much more. It's a must-have plugin for every internet marketer.
Check out our list of best mailing list plugins to learn about other great list building plugins for WordPress.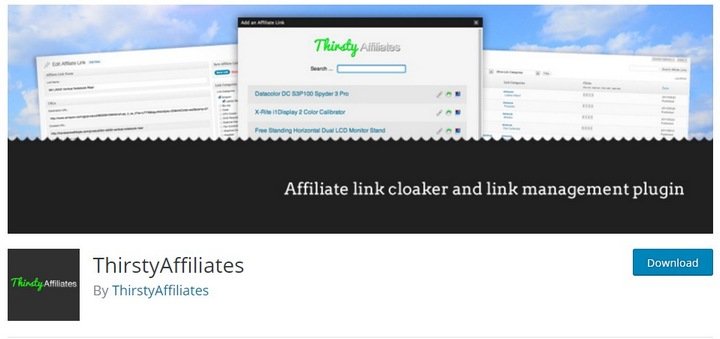 Let's face it, those long and weird links you get when promoting affiliate products don't look pretty. And they may even look suspicious to regular website visitors. Thirsty Affiliates is a plugin that will help you make those long links short and look pretty.
Why Use This Plugin?
Thirsty Affiliates allows you to shorten affiliate links and create short links using your own website domain name. It will also allow you to easily edit and manage all your affiliate links from one dashboard, which will come in handy when you have to update the links to your affiliate products at a later time.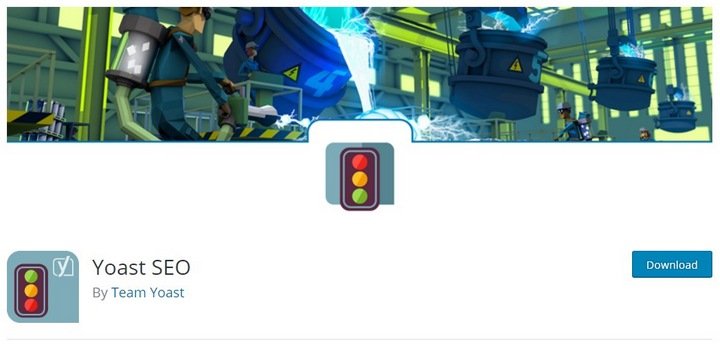 A blog won't be discovered by Google and Yahoo unless you implement proper Search Engine Optimization (SEO) for your blog. Yoast SEO is a beginner-friendly plugin that handles several aspects of blog SEO.
Why Use This Plugin?
Yoast SEO lets you optimize your website homepage, internal pages, and blog posts for search engines. It will also optimize your blog posts for social networks and generate an XML sitemap as well.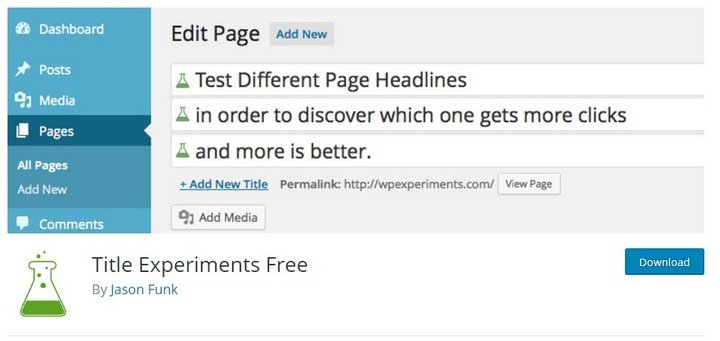 According to studies, 8 out of 10 people will read the headline, but only 2 out of 10 will read the rest of your article. Needless to say, the title is the most important part of all your blog posts. Title Experiments is a plugin that will help you create the perfect blog titles to bring in more visitors to your blog.
Why Use This Plugin?
You can use Title Experiments to run A/B tests on your blog post titles by creating multiple variations of titles to see which title performs better. The plugin is quite easy to use so there's no technical experience required.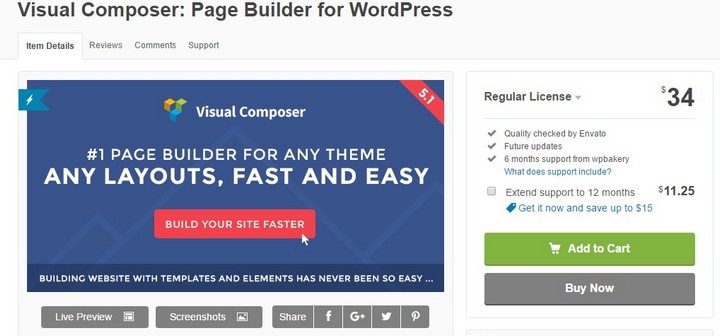 As a marketer, you'll need to create landing pages inside your blog to generate leads and convert your visitors. Visual Composer is the best and the most popular plugin available on WordPress for creating landing pages.
Why Use This Plugin?
Visual Composer comes with a beginner-friendly front-end editor for easily building landing pages and it works well with any WordPress theme. The plugin also includes a library of widgets and templates for quickly creating and customizing landing pages.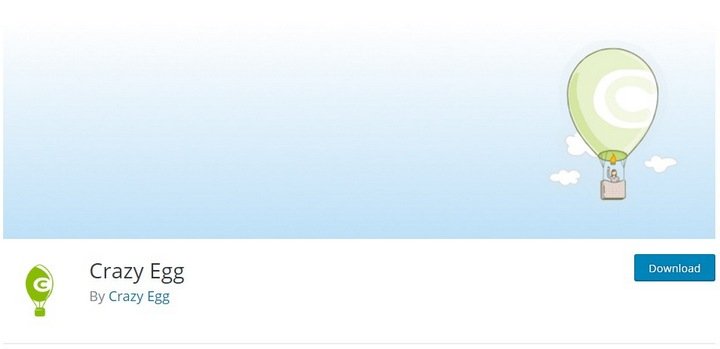 Placing your call-to-actions and advertisements in the right places can make big difference in your marketing success. Crazy Egg's WordPress plugin will help you with that process.
Why Use This Plugin?
This plugin will allow you to install a heatmap on your blog to learn exactly which parts of your website your visitors are mostly looking at and which links and ads they click on. It will allow you to place your CTAs and ads on the right locations on your website.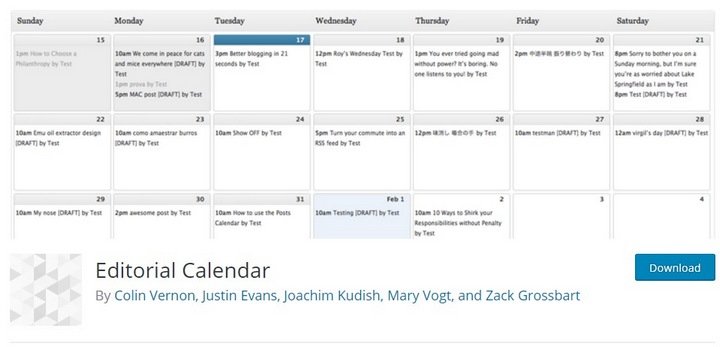 Blogging persistently according to a schedule is a great way to build a loyal audience for your blog who will come back to your blog regularly for new content. When planning a marketing strategy for your blog, you will need to create an editorial calendar. This plugin is just the thing you need for that.
Why Use This Plugin?
Editorial Calendar plugin allows you to create a content plan for your blog right inside your WordPress dashboard. It will help keep your content plan in check.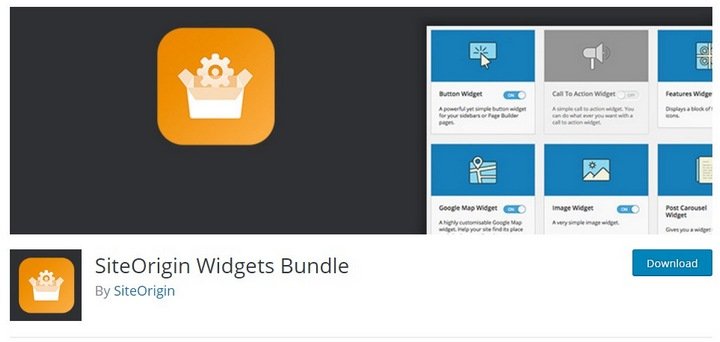 This plugin contains a set of useful widgets that you can use when building landing pages for your blog. It will also work well with a page-building plugin like Visual Composer.
Why Use This Plugin?
When creating landing pages with a page-builder, you have to manually create and customize the widgets for the page, like adding buttons, Google Maps, and CTAs. This widget makes things easier for you to add those widgets to your landing page without having to create them from scratch.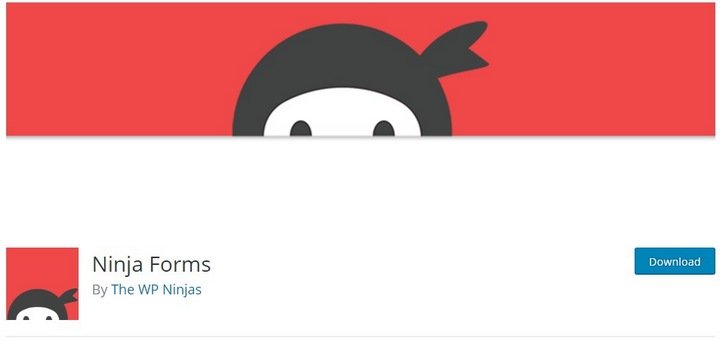 Contact forms, signup forms, subscriber forms are only a few of the different types of forms you have to deal with when running a blog. Ninja Forms allows you to handle all kinds of forms with one plugin.
Why Use This Plugin?
Ninja Forms can be used to create all kinds of forms. It also includes advanced customization options, like adding checkboxes, creating radio lists, and securing your form submissions with reCaptcha.
If you're like most internet marketers, you probably write your blog posts on Google Docs and copy it to your WordPress post editor later. This is a painful process because then you have to adjust the formatting all over again to match with WordPress. Wordable makes that process easier.
Why Use This Plugin?
Wordable allows you to import your Google Docs articles directly into your WordPress blog with just a single click, with proper formatting and images intact. This app will save you a ton of time.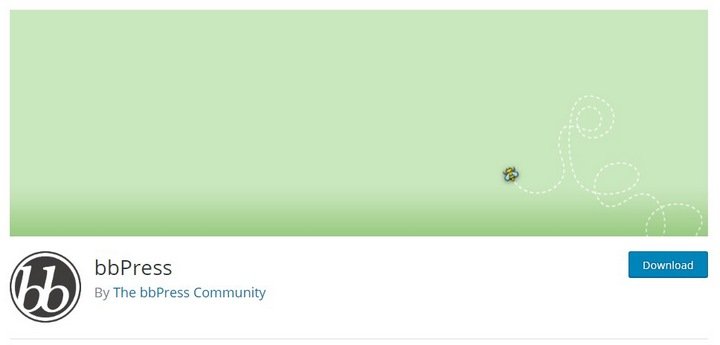 Looking to create a forum to build a community for your blog? This is a plugin you can use for that job. bbPress comes in handy when creating forums or bulletin boards inside WordPress.
Why Use This Plugin?
bbPress is easy to install and setup, which makes it ideal for beginner marketers. It also comes with a number of features for customizing your forum to fit your branding as well.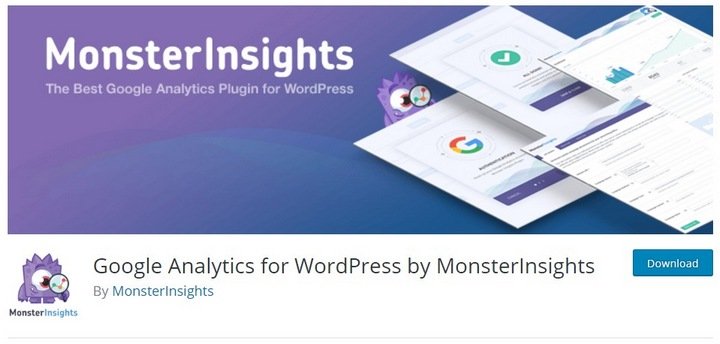 The Google Analytics plugin by MonsterInsights (previously known as Google Analytics by Yoast) provides a beginner-friendly user interface for getting a better look at your website visitors and stats.
Why Use This Plugin?
Google Analytics default dashboard can be a bit confusing for some people. This is an app that will simplify the analytics data for your website so you can easily understand more about your blog's performance. It also provides more features for Pro users, which costs $39 per year.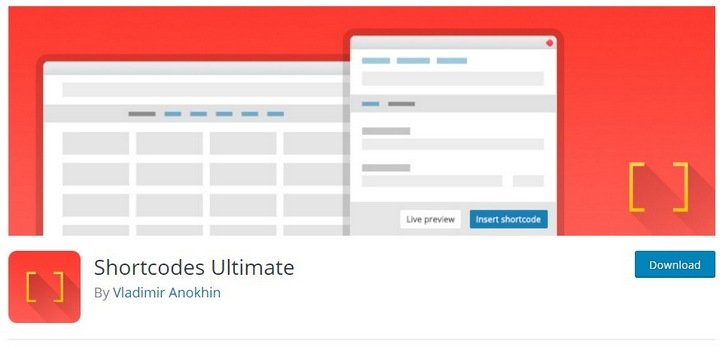 Shortcodes are commonly used in WordPress for easily adding custom widgets and content into pages and blog posts. This plugin comes with dozens of useful shortcodes that will make your blogging life much simpler.
Why Use This Plugin?
Some of the uses of this plugin include the ability to instantly add pricing tables, create tabs, create buttons, add testimonials, and much more into your blog posts and pages with just one click.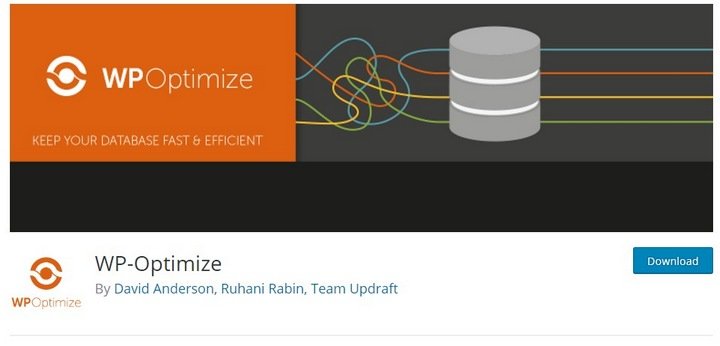 WP Optimize is generally a useful plugin that all blogs should have. The plugin cleans up all the junk files on your blog, such as spam comments, useless pingbacks, and it also defragments MySQL tables and more to keep your blog performing at its maximum.
Why Use This Plugin?
As your blog grow bigger, the smaller tasks such as cleaning up spam comments and trash will be a lot harder. And they will also take up space on your blog. WP Optimize lets you automate your blog cleaning to keep it fresh and secure.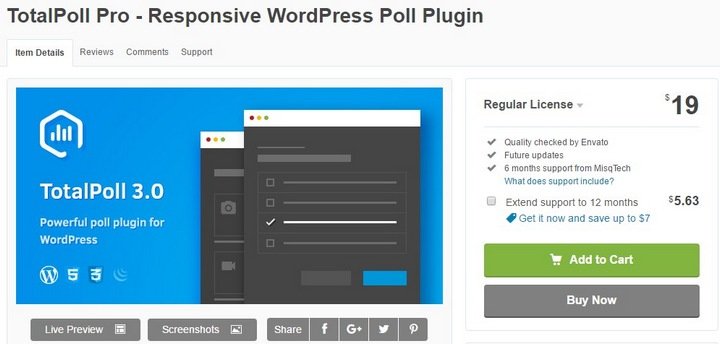 There's no better way to learn about the likes and preferences of your audience than running a beautifully designed poll on your blog. TotalPoll Pro is a great plugin you can use to create modern and stylish polls on your blog.
Why Use This Plugin?
Some marketers even include polls at the end of each blog post asking if users liked the post or not so that they can use the data to create better content in the future. There are so many ways you can use polls to your advantage. This plugin will help you create all kinds of polls and easily embed them into your blog.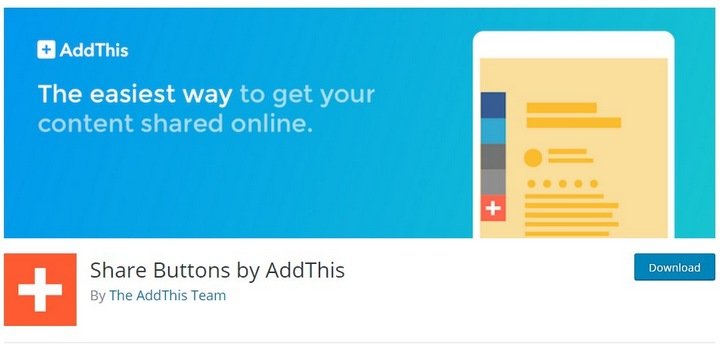 Adding share buttons inside your blog will provide ways for your blog visitors to share your blog posts with their followers on social networks. AddThis share buttons plugin is a great free plugin you can use to get that job done.
Why Use This Plugin?
This plugin will allow you to insert share buttons inside posts and even create floating share bars for your blog. It will also provide analytics for share counts as well.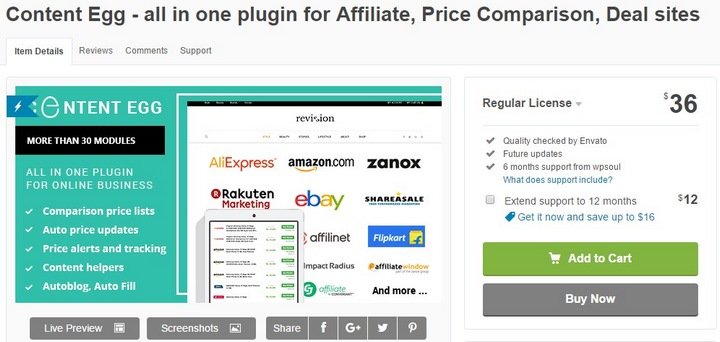 If you're planning on creating product comparisons, adding product reviews, and creating deals sections on your blog, Content Egg is a plugin you must-have. This plugin handles all those tasks perfectly and easily.
Why Use This Plugin?
With Content Egg, you can create deals, product reviews, comparisons, manage multiple affiliate systems, create automatic price and offer updates, and so much more, all from one place.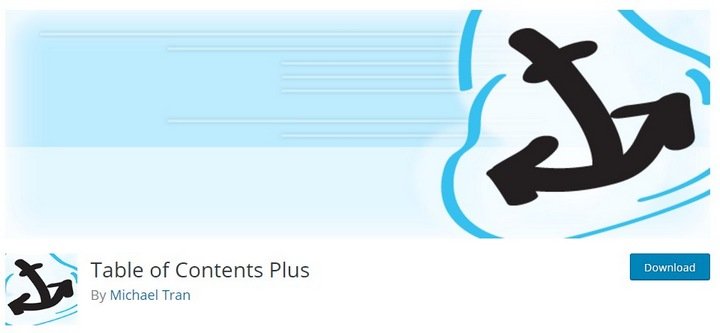 When creating lengthy posts and technical pages inside your website, such as terms of service pages or policy pages, it's important that you organize the content in those pages to offer an easier way for your visitors to explore the page. A table of contents is a must-have for such pages.
Why Use This Plugin?
The purpose of this plugin is simple: It allows you to add a table of contents section for your blog posts and pages. The plugin is easy to setup and it's lightweight.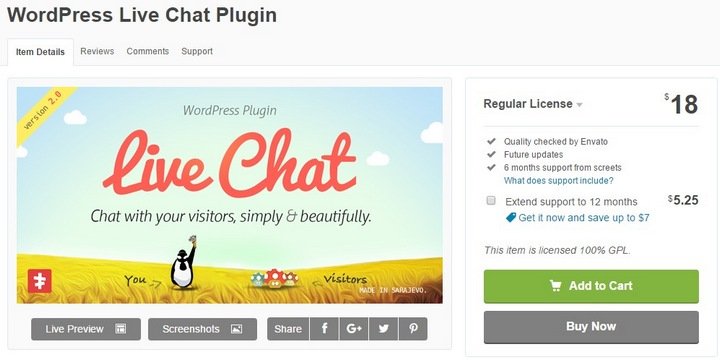 Live chat support is a popular feature that'll help attract more customers for your business. This plugin will let you install an easy-to-manage live customer support system inside your WordPress website.
Why Use This Plugin?
WordPress Live Chat plugin will show up as a hovering button on the website that expands into a chat window when clicked. When your support team is offline, the plugin will also allow you to show an offline message and let customers contact you via email through the same chat system.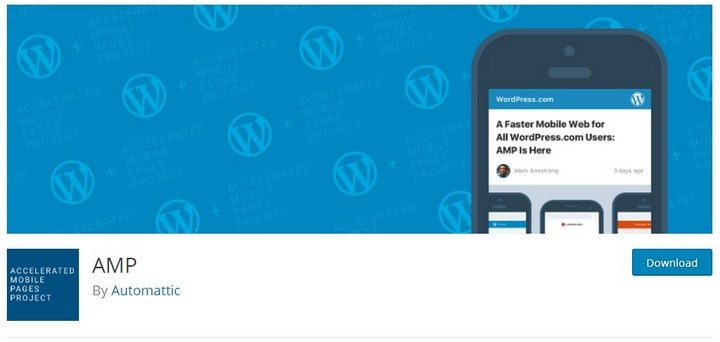 Accelerate Mobile Pages (AMP) is a new project that aims to optimize mobile web browsing smoother and faster web pages for mobile devices. Google seems to rank websites with this technology higher on its search results than others as well.
Why Use This Plugin?
The AMP plugin for WordPress creates AMP-compatible versions of your blog posts automatically. If you want your blog posts to rank higher on Google, this is a plugin you should seriously consider installing on your blog.
Conclusion
As a marketer, you should always look for new ways to improve your online marketing methods and improve results. Use your blog content to drive traffic by finding ways to promote your blog. And also, keep building your brand through your blog in the process.
Know any other useful WordPress plugins for marketers? Let us know in the comments.