What does it take to create a design with a futuristic vibe? I believe each of you has its pack of tricks under your sleeves and most importantly, a unique vision. While some of you might follow pop culture perceptions believing that Isaac Asimov's AI-centric universe will come true, or Star Trek-inspired intergalactic journeys will finally take place, others might stick to dramatic and pragmatic events such as the Global Warming.
We all see and shape our tomorrow in our own ways, that is why we choose different coloring, scenes, and effects to depict it on paper. However, we still have one thing in common. Each of us needs to use proper typography, and this is here where our collection of the best futuristic fonts can come in handy.
The Best Futuristic Fonts

We are here in the inspiring and even a bit sacramental year of 2020. A magical number, is not it? Since we do not expect the end of the world anymore, we should admit that we live in a high-end industrial era where digital products run the show. Therefore, when it comes to choosing the best futuristic font for your project, one that has a tech-inspired, industrial charisma can be a winning option. Let's consider some excellent examples in this category.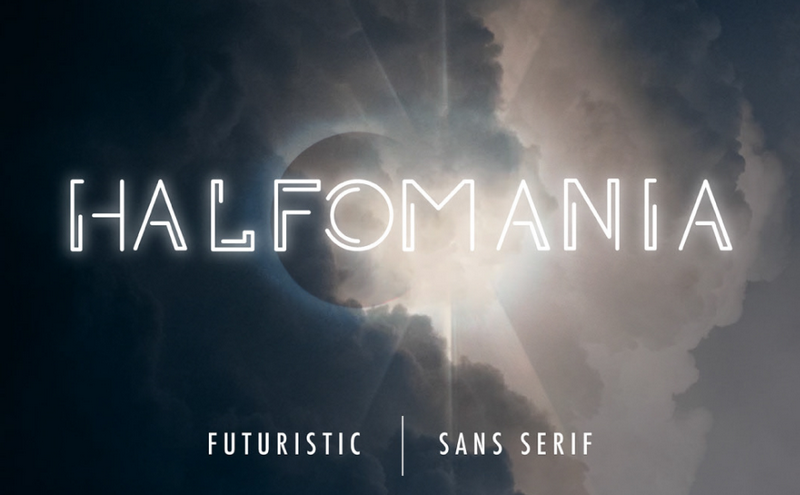 The first font in our roundup is Halfomania. Azer Nesib, the author of this outstanding product, has skillfully enriched a traditional sans-serif font with some exciting details, getting the most out of the irregular line style. As a result, we can enjoy a typeface with a distinctive extraterrestrial vibe that will quickly bring energy to your next print design. Halfomania includes uppercase and lowercase letters, numbers, and some symbols. It's free for both personal and commercial use.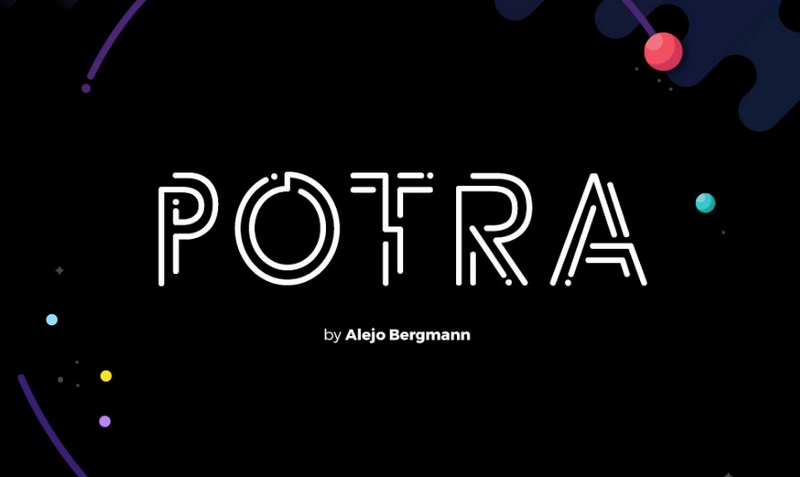 If you like the line style of Halfomania, we recommend trying another marvelous typeface. Potra gets its beauty from the double stroke design that is enhanced with some holes and dots.  It has an illustrative nature that makes it an ideal choice for vector-based designs. It comes with an all-caps alphabet, numbers, and a bunch of optional characters.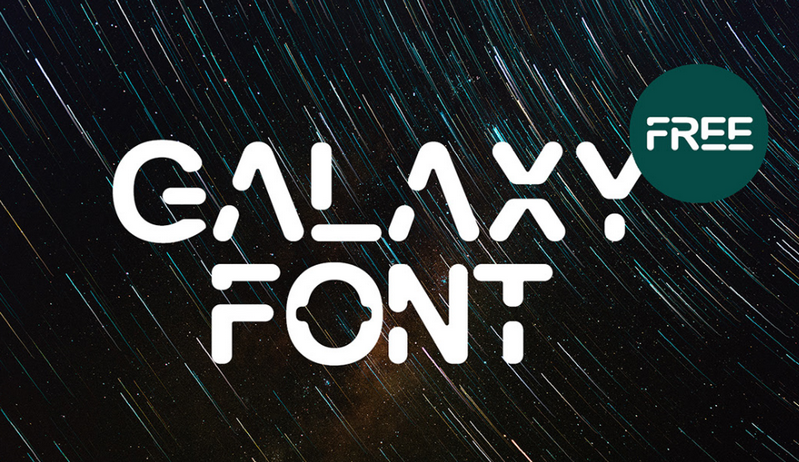 Speaking volumes from the get-go, Galaxy is one of those typefaces that scream futurism on all fronts without much effort. It is a powerful display font, so be cautious since it can take the lion's share of the attention. Use it for showing the Latin alphabet in both uppercase and lowercase modes, digits, and essential punctuation marks.  It is also free for commercial projects.

Having the same charisma but less strong personality as the previous example, Pamu is another item in our collection of the best futuristic fonts that exudes a fanciful galaxy vibe. It is soft, elegant, and even a bit simple. Nevertheless, it does its job perfectly well. Moreover, unlike the Galaxy font, Pamu will not make it all about itself. It covers only all-caps letters and basic numbers, yet this is enough to create an eye-catching headline.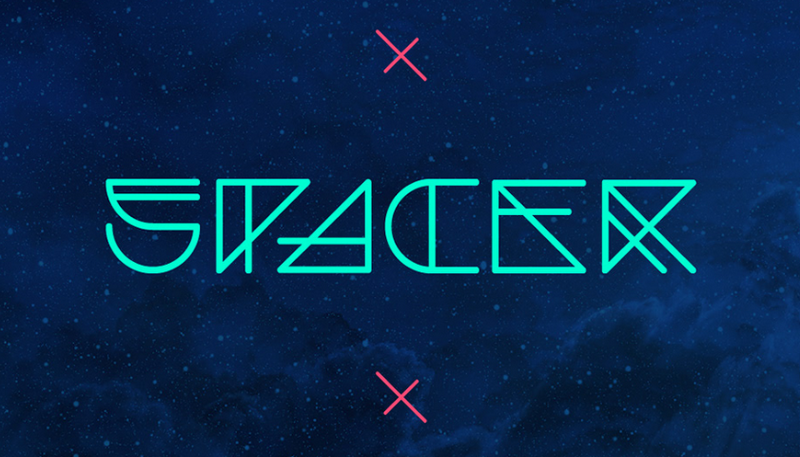 Spacer will delight your visitors with its intricate interplay of lines in the letterforms. It naturally showcases the spirit and attitude inherent to cosmic-inspired designs. It looks like it stepped from the poster of one of our beloved interstellar Odysseys.  Even though Mariano Diez and Antenah, two gifted artists stand behind this masterpiece, still consider it experimental. However, we can say for sure that the experiment was a total success.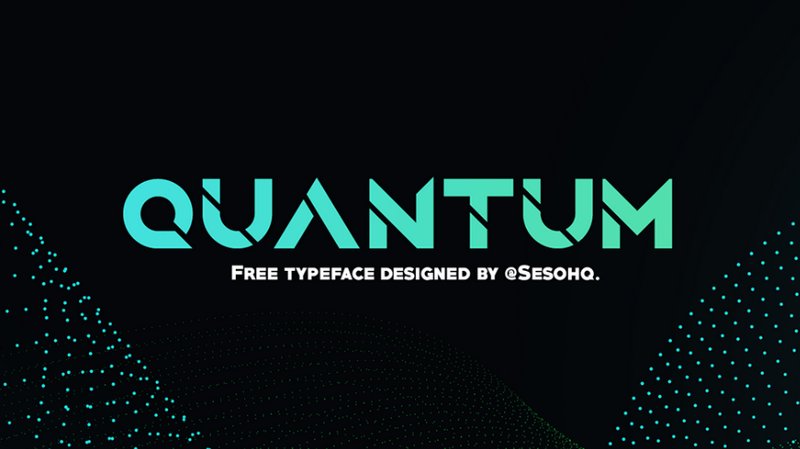 Quantum will give your tagline a more dominant position within the content, without overwhelming your viewers. It looks elegant, fresh, and crisp with a strong note of a tech-inspired tomorrow. This typeface goes well with projects featuring high-end atmospheres and digital scenes. Inside, you will find styles for uppercase characters and digits.
Okay, now, let's get back to Earth and refill the toolset with fonts that have a terrestrial vibe.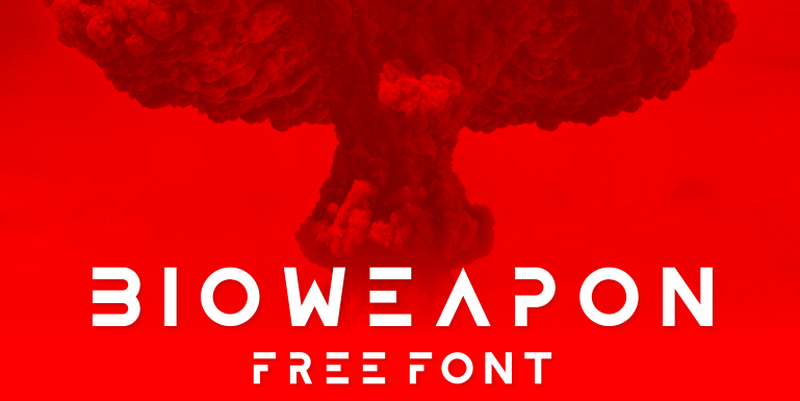 Bioweapon is one of those best futuristic fonts that aim to blow the minds of onlookers with a bold appearance and forceful personality. Indeed, the letterforms are truly unique and inspiring. The typeface includes all-caps Latin alphabet and digits, so it is an ideal option for headlines and taglines.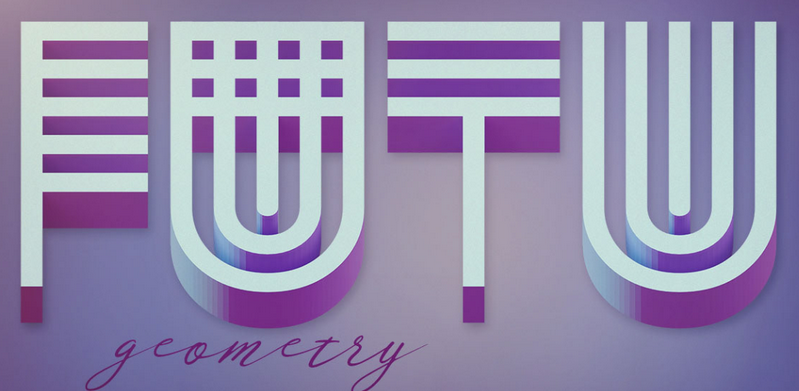 Futuristic Geometry created by Deeezy Team differs from our other examples in its unique combination of futuristic appearance and art deco traits. This symbiosis of future and past makes it stand out from the crowd, offering designers a unique opportunity to make the most out of its magnetic dual nature. Unlike all the fonts listed here, this one is a vector font. Therefore, each character is presented in PNG format and has a massive resolution of 1500x2000px.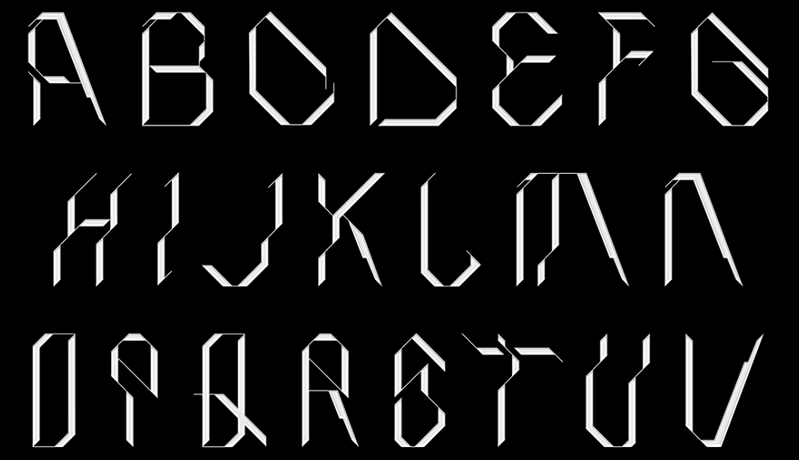 Roborotica maintains the user's focus at the headlines thanks to its intricate Robot-inspired letterforms. It certainly breaks away from other futuristic fonts with its ultra-narrow stripe-styled characters that are skillfully tangled. The typeface comes with a standard set of all-caps Latin alphabet and several glyphs.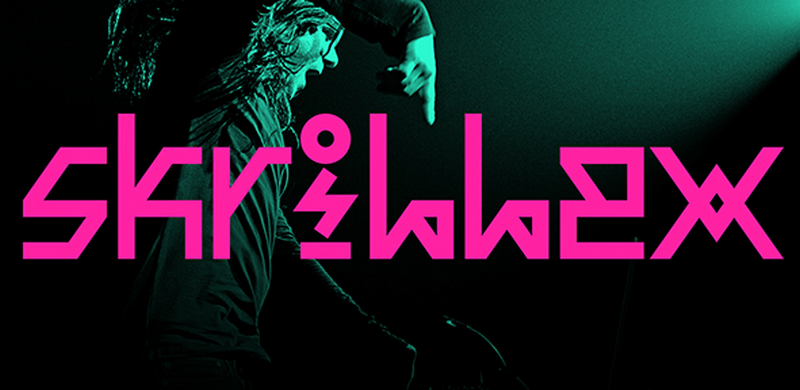 If the quirky personality of the previous typeface evoked warm feelings in you, then here is another example in our collection of best futuristic fonts that singles out the headlines with a techy vibe and twisted appearance. Lazer Addiktz has sharp letterforms with lots of diagonal lines and zigzags bringing about a brutal "knotty" look. However, it is not scary. On the contrary, it has a playful nature that keeps the theme alive.

If you are looking for a fat modern typeface that has a tech-inspired industrial charisma, then Metro Uber is your "guy." Although this is another sans-serif font, nevertheless it does its best to drive the attention without ruining overall aesthetics. It has beautiful bold letterforms with tiny geometric twists in the appearance. Not only does it have all-caps options but also alternative variants for lowercase symbols. As usual, it is available for personal and commercial use.
Conclusion
Our collection of best futuristic fonts offers different solutions that help to show the future from various angles. Whether you need to finish off a cosmic-inspired poster with an extraterrestrial typeface, or need just an industrial tech-inspired font that hints about the digital tomorrow, we have got you covered.
For more typography inspiration, check out our collections of the best number fonts and neon fonts as well.