Just like sports' sites, traditionally educational sites have been the same or similar, using an off-the-shelf template created for the industry. In their day, these templates did their job in bringing educational sites to home users, but these days, educational institutions are realizing, just like everyone else, that to get the applicants that fit their bill, their website has to reflect their particular strengths, and appeal to and encourage their preferred applicants.
Designers are bringing us better and more functional websites for schools and universities that may, in many cases, actually make us want to learn, and encourage us to use a particular institution. Here is a collection of such website designs for your inspiration.

Educational Institution Website Design
Tufts University
Tufts is a private university with campuses in Massachusetts. What you see in this screenshot is their entire home page. It is actually full of links… every piece of text you see on this page is a link.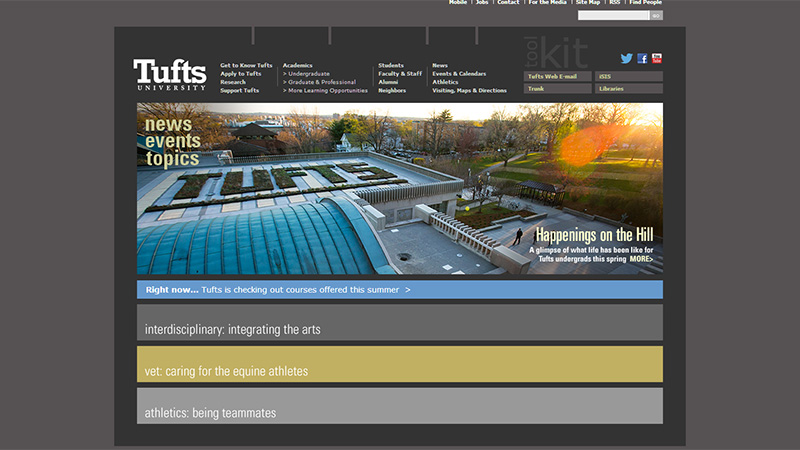 Kutztown University
This university is in Pennsylvania, and their landing page design has been around for a long time now, it was, back in the day, very trendy and unusual for an educational site. It obviously works for them as they have kept it, but some of their categories will take you to a much more modern design. Below are screenshots of both designs.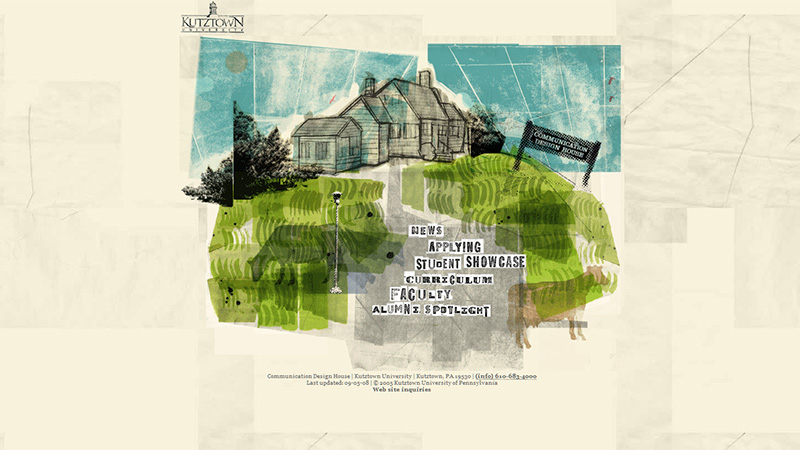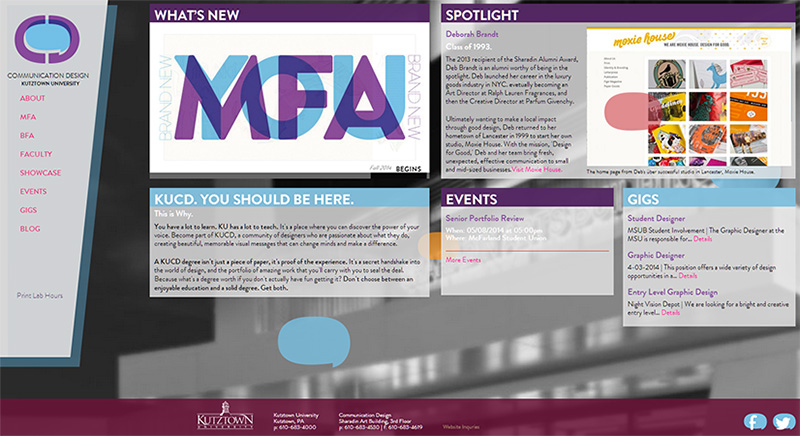 Universiteit Van Nederland
This Dutch university site uses a lot of the current trends, such as large blocks of color, fullscreen image, slideshows, etc. Towards the end of the page, there are the largest social media buttons I have ever seen!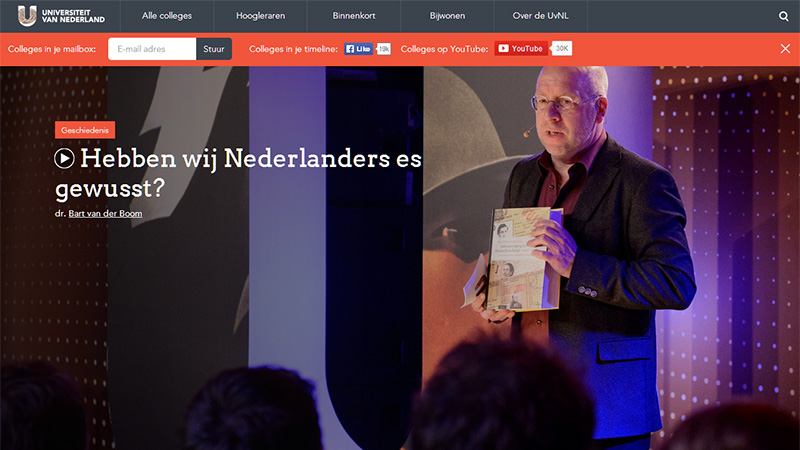 University of Hawaii Advising Center
The main site for the Hilo University is still of the old style of educational sites, but the advising center has it's own design which is much more modern.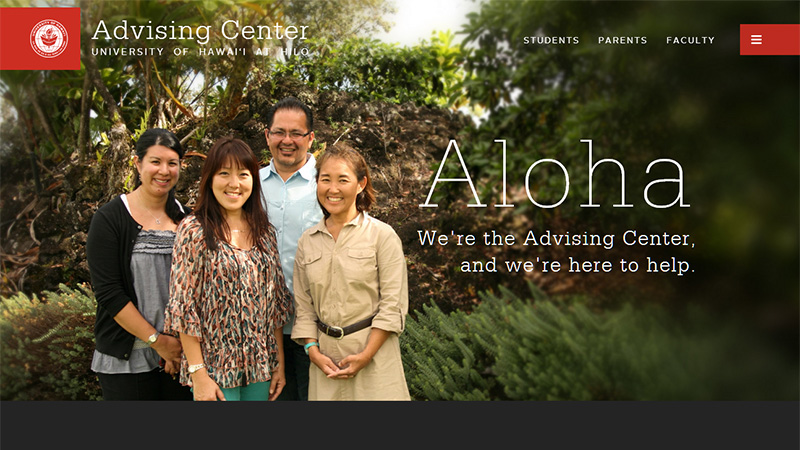 University of South Carolina
This site has some great scrolling effects and scrolling animations, all on a dark red graph-paper-style background.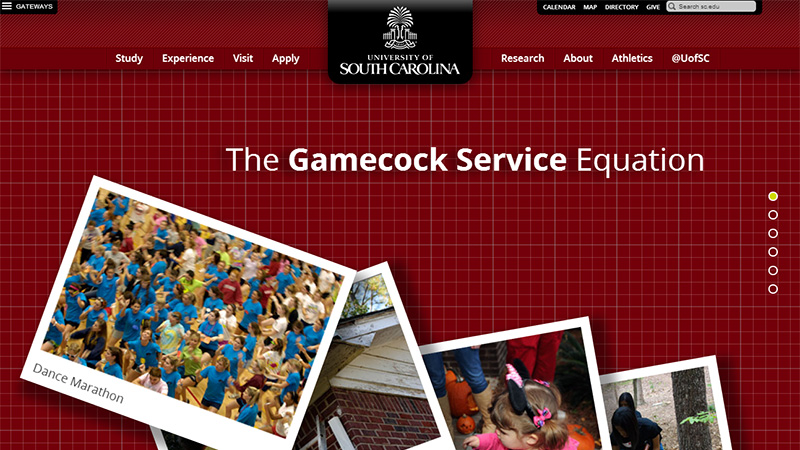 University of Colorado
This site uses a fullscreen background video. Clicking on the small arrowhead at the bottom of the page brings up the navigation menu.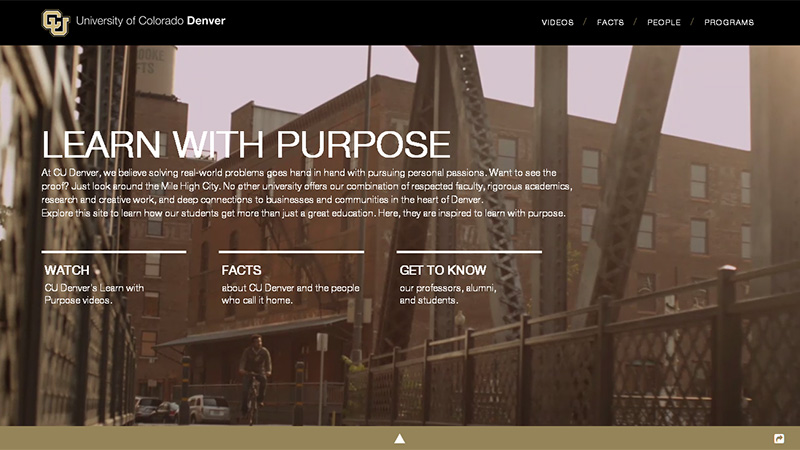 Temple University – Tyler School of Art
This division of the Temple University has a very relevant design – it is 'arty', and uses a fullscreen slideshow and a grid-style layout.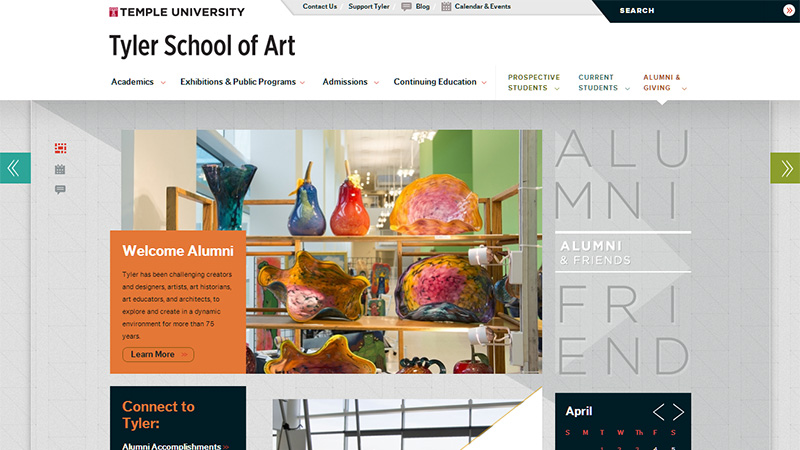 Universidade de Coimbra
This Portuguese university uses a drawing of the layout of the university with location markers as links. As you scroll down, the layout is grid-style.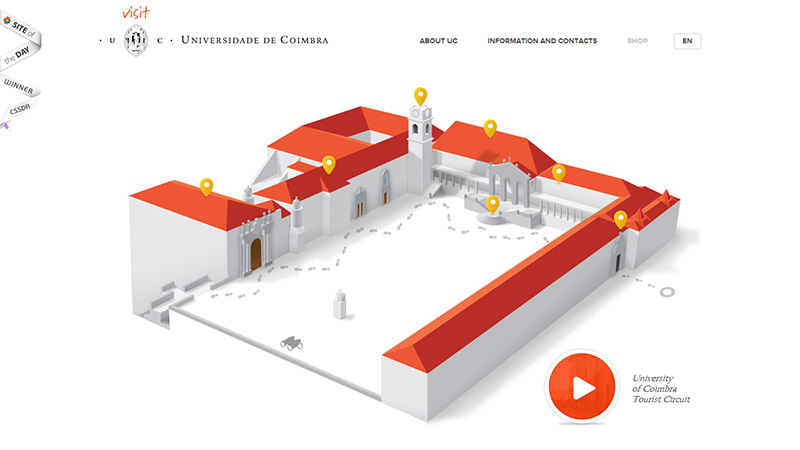 Biola University
This is a private Christian university in California. There is just something about the design of this site that is very appealing. It is very colorful and 'in your face', but somehow you get the feeling there wouldn't be a dull moment if you attended here.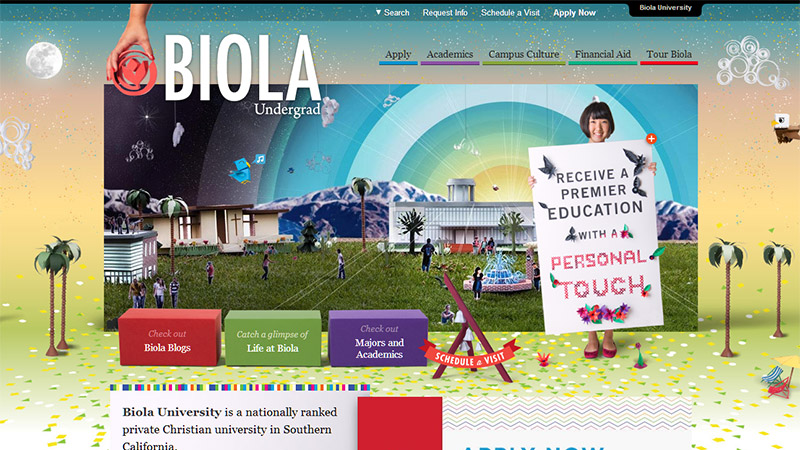 Florida International University
A full screen slideshow, flat design and lots of white space put this university's website firmly in the 21st Century.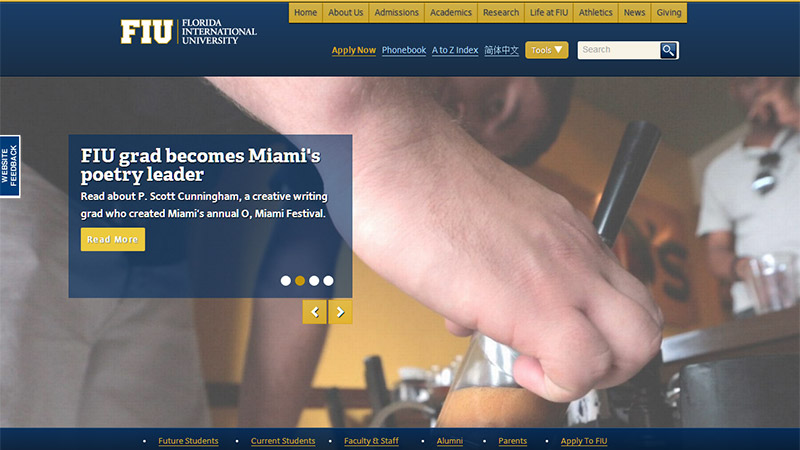 St. John's University
This New York university has some great scrolling effects – a nice overall viewing experience.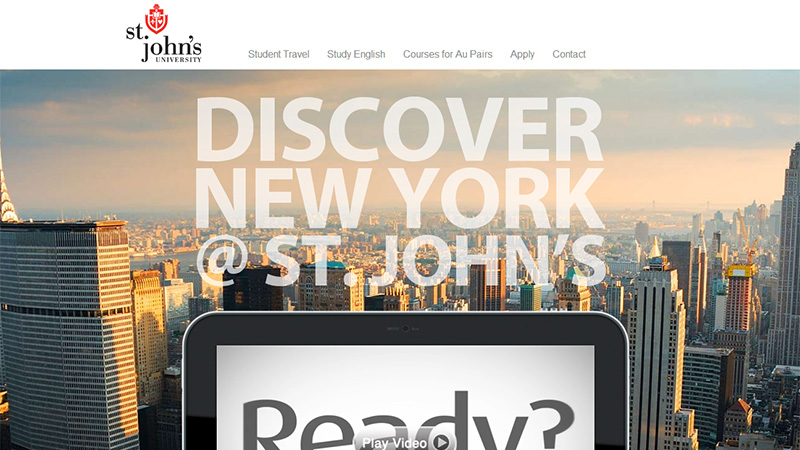 Lipscomb University
This university is situated in Nashville, Tennessee. The website design uses transparency and flat design.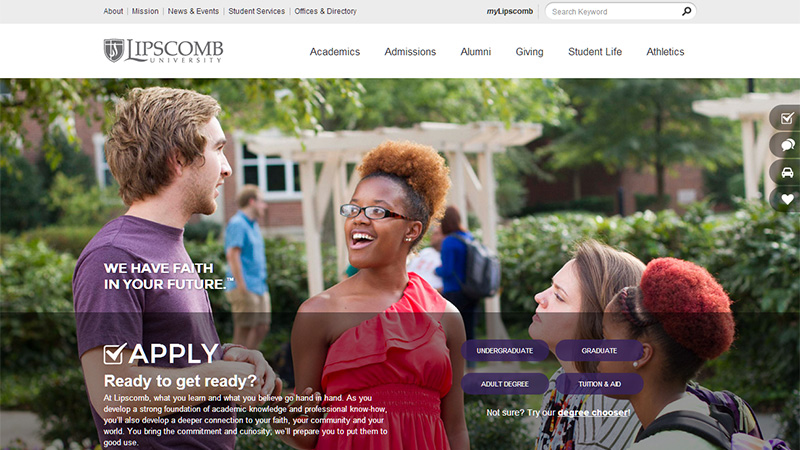 Evangel University
This is a Christian university in Springfield, Missouri. There is a lot of information on their site, but somehow the designers have made it look really quite minimal.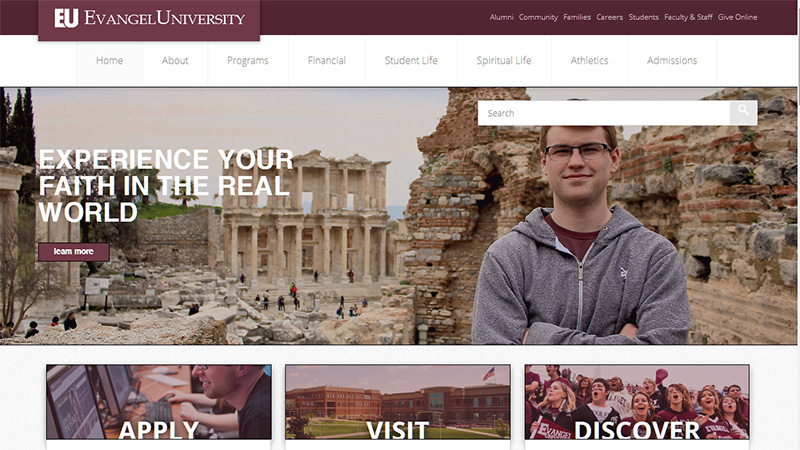 American University of the Caribbean School of Medicine
This university is situated in Florida. After viewing the scrolling effects and grid-style layout, if you want to study medicine, this may be your first choice of placement!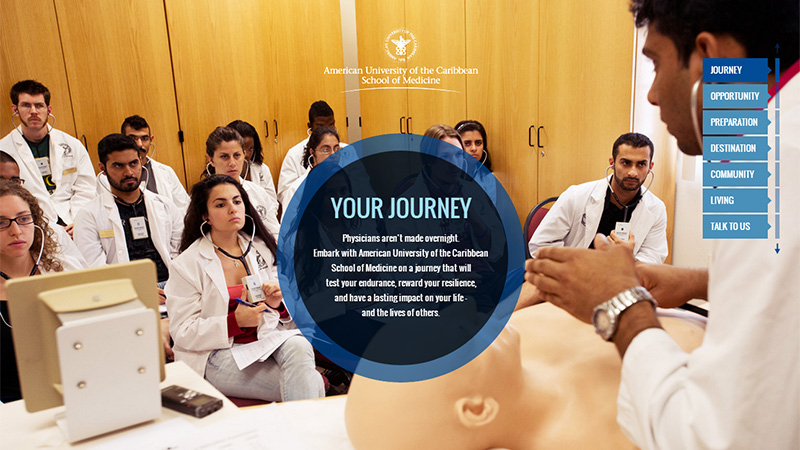 Eton College
Eton is probably the most famous school in the world, and it is, therefore, nice to see that they have made some effort to move with the times. Their website uses a slideshow, and the navigation bar below it is viewed using slider arrows left and right.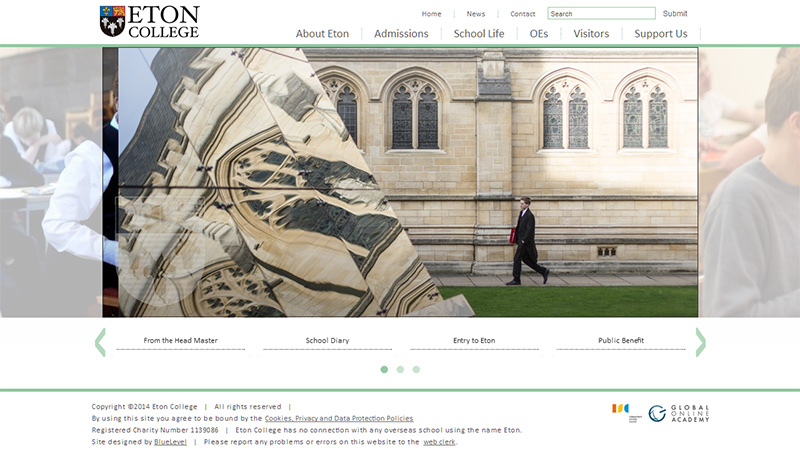 University of Oxford
Here is another famous university, and they use flat design, a slideshow and grid-style layout. Sadly the University of Cambridge have not done quite so well with their design.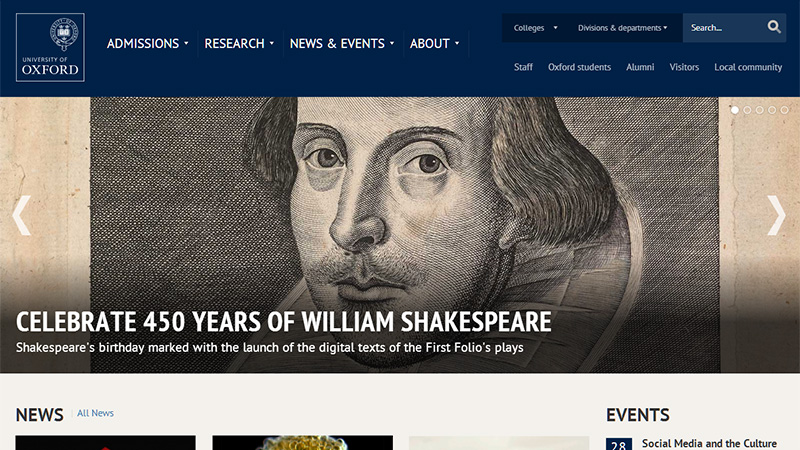 Harvard University
On to one of America's best known university's, Harvard are currently using a flat design with a grid-style layout.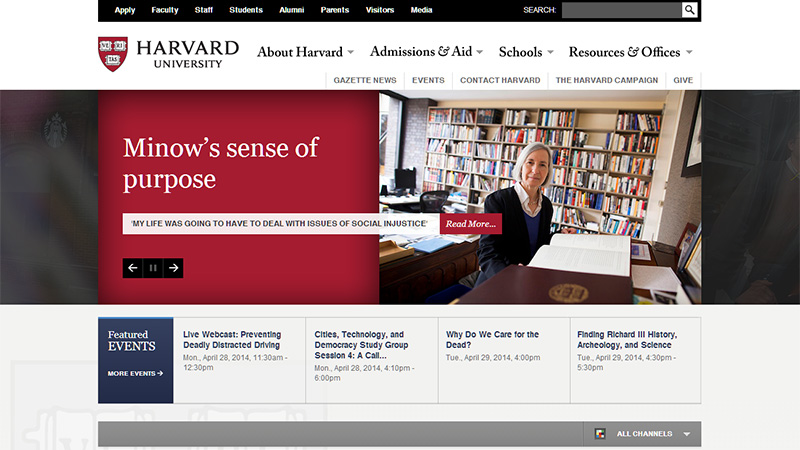 University of Washington
This site has some very subtle but effective mouseover effects.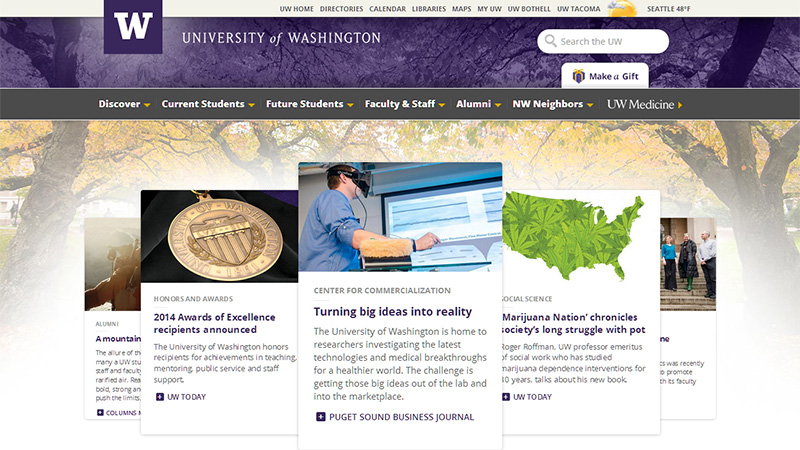 UCL
The UCL (University College London) website design is reminiscent of a magazine layout. Everything is big, square and bold.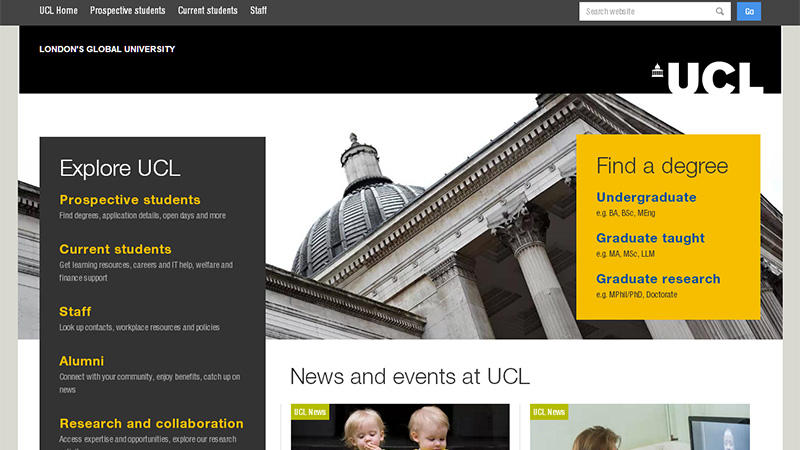 Karalienes Mortos Mokykla
The name of this school translates into English as Queen Martha School. Situated in Lithuania, their website is beautifully presented using scrolling animations and flat illustrations.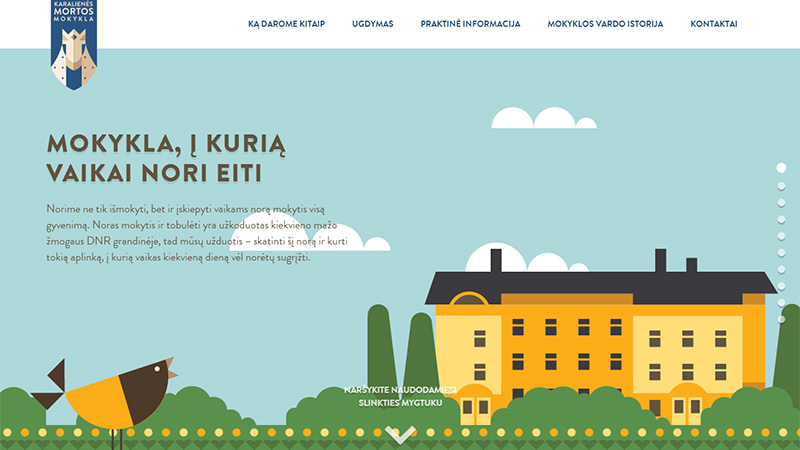 Michigan School of Professional Psychology
This site design uses a fullscreen background image with a half-tone texture over it. Further down the page, the layout is grid-style.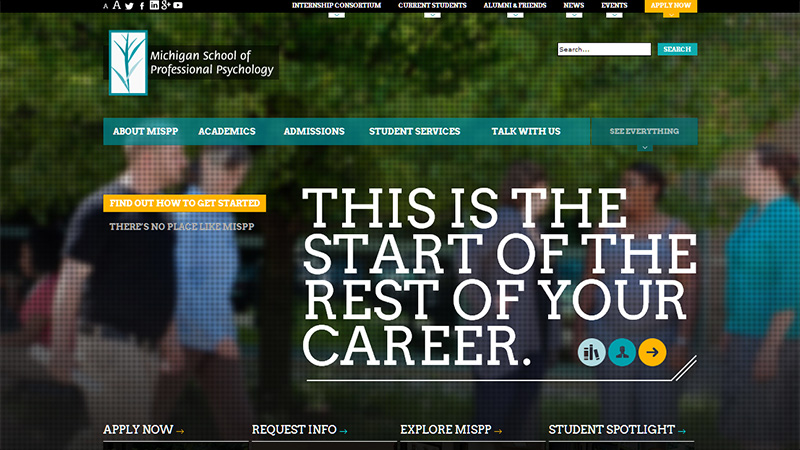 Conclusion
It is good to see some of the old, traditional educational institutions bringing their websites into the modern 21st Century, but it is true that many of them are still using their timewarp sites of yesteryear.
Do you think it is important for educational sites to keep up with current trends? Have you designed an educational site? Please share your opinions and links with us in the comments section below.