If you are looking for ways to boost your success as a website owner, whether it be to build a bigger email list and collect more subscribers, or convert more site visitors into paying customers, you have no doubt realized that a major part in becoming successful is to drive traffic to your site.
But increasing site traffic is no easy task.
Sure, you have heard plenty of advice about how to drive traffic to your website. For example, sharing content on social media, writing killer content, diversifying media, publishing consistently, running contests, and so much more.
But everyone is doing the same things to grab the attention of your target audience. So, how are site visitors supposed to know which website to visit, which to pass up, and which is providing the most value?
Better yet, how are you supposed to set yourself apart from every other website in your niche?
If you are want to learn new ways to drive traffic to your WordPress website, more creative ways, keep reading.
Creative Ways to Drive Traffic to Your WordPress Website
1. Tap Into Neglected Social Media Platforms

Utilizing social media as a means of promoting your website, and thus garnering more site traffic, is nothing new. In fact, most website owners understand the powerful effect social media has on a website's overall success. For instance, you might be posting all of your website's content on popular social media networks for readers to view and share with others.
But that's not enough.
Check out some of the most underutilized ways you can be taking advantage of social media platforms your target audience frequent the most:
Optimize Your Profile. Keeping your social media profiles up to date is key to driving traffic to your website. People who visit your social media profiles want to see a picture of you, a description of what you have to offer, and most of all, a link to your website for accessing more information.
Use LinkedIn. LinkedIn is an often forgotten social media platform thanks in large part to its reputation for being so business oriented. However, LinkedIn Groups and LinkedIn Answers are great ways to build authority in your industry, create engaging interactions with your target audience, provide exceptional customer service to those interested in what you have to offer, and of course, make links back to your website readily available.
Get Twitter Chatty. Being involved in Twitter Chats are a great way to boost customer interaction, encourage people to come visit your website, and expose your brand to a broader audience, and is also another creative way of using social media to drive traffic to your website.
In the end, it is not enough to rely on people linking back to your website through posts alone.  Getting creative is a surefire way to boost your site's exposure.
2. Start an Affiliate Program

For those with already well-trafficked websites, sometimes starting an affiliate program is a great way to boost site traffic. Plus, this is an excellent way to boost sales as well.
This method for driving traffic back to your website is beneficial for two reasons. To start, the exposure your brand receives on other people's websites, with new audiences that you may have never reached otherwise, can be profound.
In addition, by having affiliate partners share your company with their loyal readers, you are essentially taking a load off your plate and still reaping the benefits of increased site traffic and sales.
3. Involve Yourself With the Community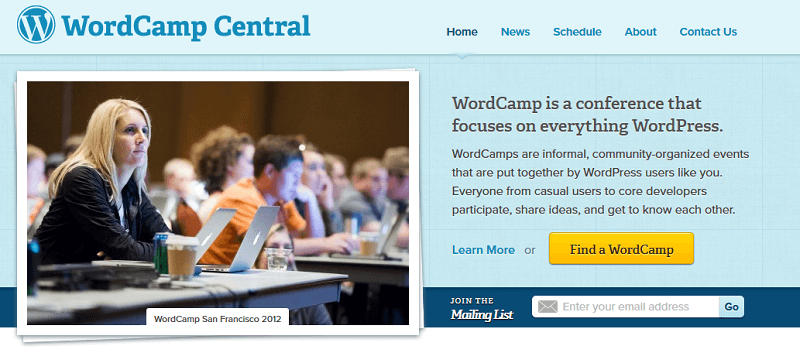 Attending events related to your industry is a great way to build strong relationships with industry professionals, get word out about your brand, and meet new customers.
People love personal interactions with those they do business with. After all, humanizing your company and being real for those that are invested in what you have to offer can garner a lot of attention and interest.
Here are some tips for making the most of your time spent at industry events:
Reserve a booth dedicated to your company so people can really dig into what you have to offer
Always have business cards on hand, complete with contact and website information
Make sure you talk with others in your niche and get their contact information
Make note of what your competition is doing better than you
If you plan to attend an industry event, just don't stand by idly while others make connections. Make it worth it, and most of all, convince people to come to your website and check you out.
4. Make a Speech

In addition to attending events that relate to your specific industry, try booking a speaking engagement where you can directly address those in your niche. After all, this is a wonderful place to continue your networking efforts, share your knowledge (and value) with those that are definitely interested in what you have to offer, and solidify yourself as a reputable industry source.
Even better than simply speaking at an event or booking a solo presentation, is recording your event and featuring it on your website. By doing this you not only make an impression on those that come to see you speak on a particular topic in person, you can also drive traffic to your site through the use of a diverse and widely popular media type – video.
5. Submit to Forums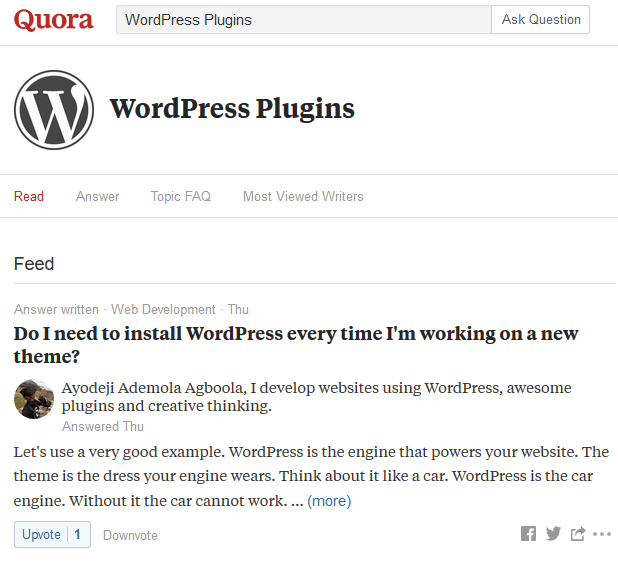 Forums such as Quora are popular places for people to go when they are seeking answers to their questions. By signing up for email notifications on topics that relate to your niche, you can jump in and answer questions that potential readers and customers have. Not only does this establish you as an authority on your topic, it drives traffic to your website.
Simply answer the question and link back to an appropriate blog post addressing the issue in more detail for readers looking for more to enjoy. From there, site visitors will notice that you are serious about the value you provide, will come back for more, share their favorite content with others, and draw an even wider audience base in for you. All from answering a simple forum question.
6. Utilize Snail Mail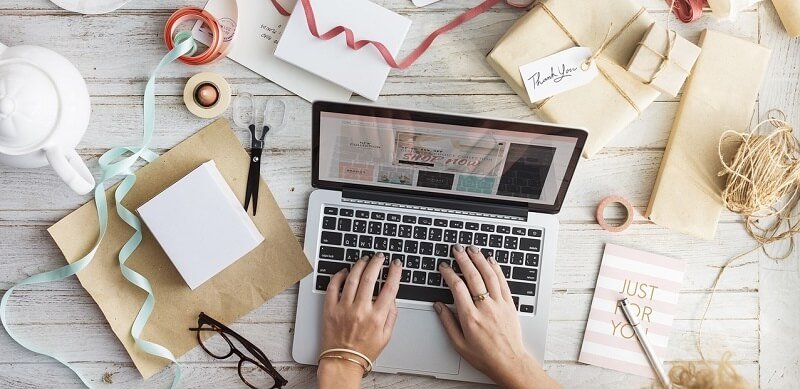 Although mailing physical packages to all of your loyal site visitors is not a cost effective method for drawing more traffic to your website, it is effective when done wisely. For example, you can choose one of your most loyal blog readers, ask them for their mailing address, and send them a goodie package.  Include things such as:
A customized thank you message for being so loyal
A coupon or special deal for use in your online shop
Product swag such as a t-shirt, mug, or pens
An invitation to encourage someone new to your online shop for a free product sample
This small gesture goes a long way when it comes to future conversations your loyal follower have with others about your company. Though more difficult to implement, word of mouth has a major impact when it comes to building a solid brand.
If you get people talking about your company and the great things you do for loyal visitors, you are going to get more traffic to your website in no time.
Final Thoughts
In the end, there are seemingly endless ways to creatively reach out and drive traffic to your website. And, by diversifying your efforts you are likely to see more results than if you simply rely on the basics such as SEO optimization, high-quality content, and social media sharing.
If you are looking for ways to capture the attention of prospective readers and customers, I highly recommend giving some of the above-mentioned creative methods a try. The only thing you have to gain is a boom in site traffic, more subscribers, a bigger customer base, and an increase in sales.
What are some of your favorite ways of creatively garnering more website traffic? Have you used any of the ones I mentioned above? I would love to hear all about it in the comments below!