So, you've been toying with the idea of starting a website, perhaps even an online business, for some time now. You know you need to start a WordPress blog, invest in some high-quality WordPress hosting, and even produce killer content on a consistent basis. You might even know you want to open an eCommerce shop and sell products and services to your loyal customers.
But there is just one problem…
What exactly are you going to write about? What products and services are you going to sell to site visitors? How are you going to stand out from the competition and make your mark?
Okay, so that's a few different problems. But the point is, all of this boils down to what niche your WordPress website is going to be based in.
There are lots of ways to choose the perfect niche for your website. In fact, there are some concrete steps you can follow that will lead you down the right path and help you build a successful website.
And, it just so happens that today I am going to help you choose a niche so that you can start building your website right away.
Your Guide to Choosing a Website Niche
Step 1: Identify Your Interests and Expertise
Running a website is a lot of hard work. Do not pick a niche just because it is popular.
You will find yourself wanting to quit or just not knowledgeable to compete with those that have spent years fine-tuning their sites to cater to a specific audience. This will lead to business ruin if you are not careful, which is not the point of starting a website.
Instead, aim to find something that you are interested in, as well as something you know a little (or a lot) about. In fact, make a list of 5-10 topics that interest you and see what kind of ideas come to mind.
Being passionate about your niche is going to guide you through the rough patches, inspire you to develop your skillset, and ultimately make you money in the long run.
Your site visitors will know when you are not that interested in a particular topic. Do not make that mistake if you are looking to build a large following.
Step 2: Determine Your Niche Size
After deciding on a few solid niche ideas, you must do you due diligence and ensure that your ideas are viable for success. In fact, this is true whether you want to build an international eCommerce shop or simply share your best ideas with loyal readers. The point is to make sure your niche is going to be interesting and valuable enough for people to come to your website.
Take your cues from Goldilocks and find the perfect balance. If your niche is too large, it is likely there is way too much competition out there to make a mark quickly. If your niche is too small, you will not garner a big enough audience to make a difference either.
Aim to find something popular enough to bring your site traffic, but not too broad that site visitors will click on your website by accident and quickly bounce back to their search results.
For example, let's say you want to start a food blog that focuses on desserts. When you niche related keywords into the Google Keyword Planner, you will see these types of results:
"Desserts" – 1,220,000
"Chocolate Desserts" – 33,100
"Chocolate and Peanut Butter Desserts" – 720
Each number represents a specific keyword's search popularity. This will give you a rough estimate on the kind of site traffic you might expect to receive monthly based on that particular keyword.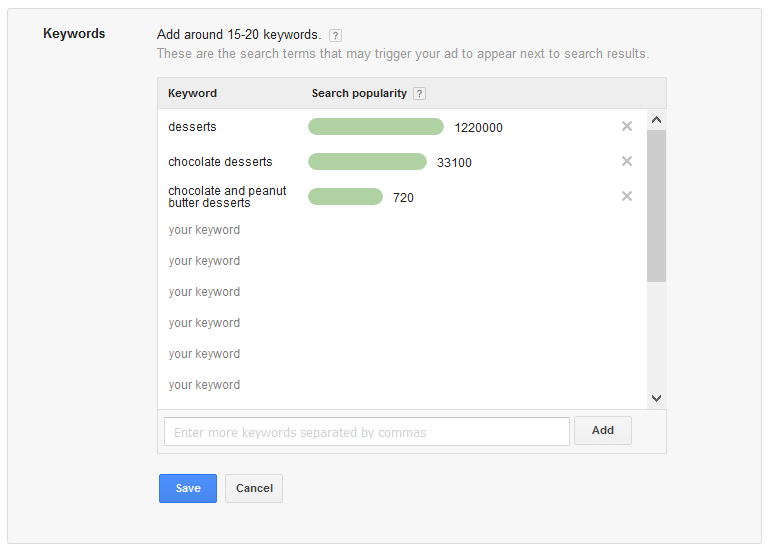 As you can see, the keyword "Desserts" is far too broad. On the other hand, "Chocolate and Peanut Butter Desserts" is far too narrow. The sweet spot here seems to be "Chocolate Desserts".
Search Volume
Another great way to check your estimated monthly traffic based on keyword popularity is to use the free Search Volume tool found here. Simply enter one keyword per line and click Submit. You will then be given an estimated volume of searches performed each month for each keyword you entered.
For example, using the same dessert example as above:

Here, you can see that again "Chocolate and Peanut Butter Desserts" is not really a popular search term. And, "Desserts" is extremely popular, which will make it hard for you to get seen.
However, "Chocolate Desserts" is searched enough on a monthly basis to be considered a good niche without being too broad. In fact, a niche like this is likely to have just enough people searching for the kind of information you will be providing, and make you successful at the same time.
Step 3: Check for Profitability
If you are starting a website with the intentions of making money, you have to pick a niche that will do just that – make you money. And, while interests and passion are important, so is profitability.
Here are some things to consider when it comes to your niche and making money:
Do you have enough resources to create a solid business or following?
How easy will it be to attract advertisers wanting to market their products and services on your website?
Are there affiliate programs available dealing with your niche?
Are other people making money using the same niche?
What is your competition like?
To find out if there are affiliate programs you can take advantage of, just Google "your keyword" + "affiliate programs" and see what comes up.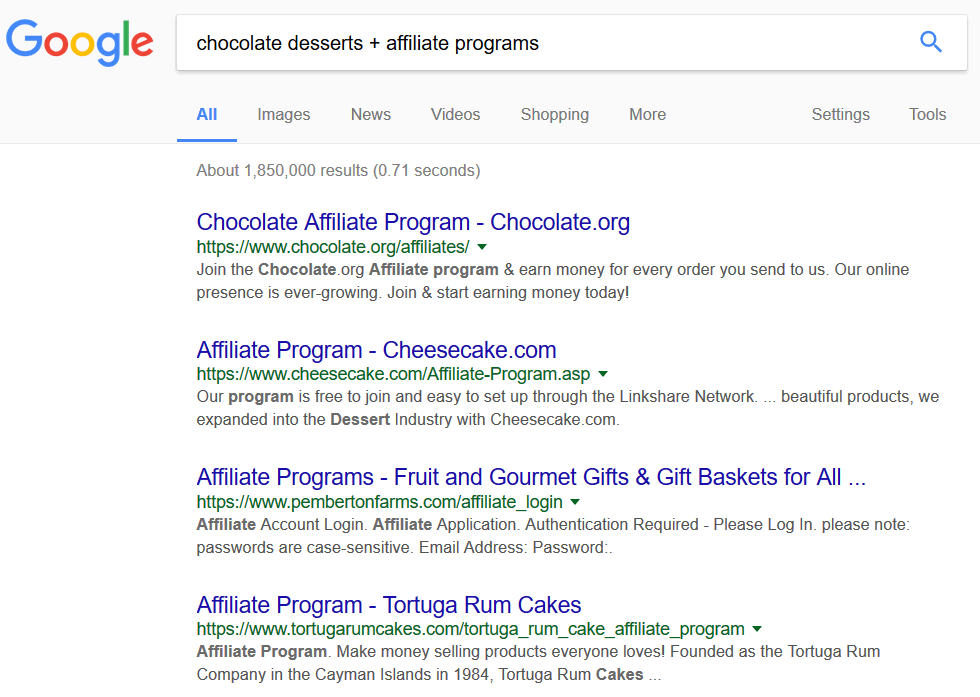 To see if people are making money by selling items related to your niche, check out ClickBank.com, under Affiliate Marketplace, and do a quick keyword search. This also doubles as a way to see what kind of affiliate programs are out there relating to your preferred niche.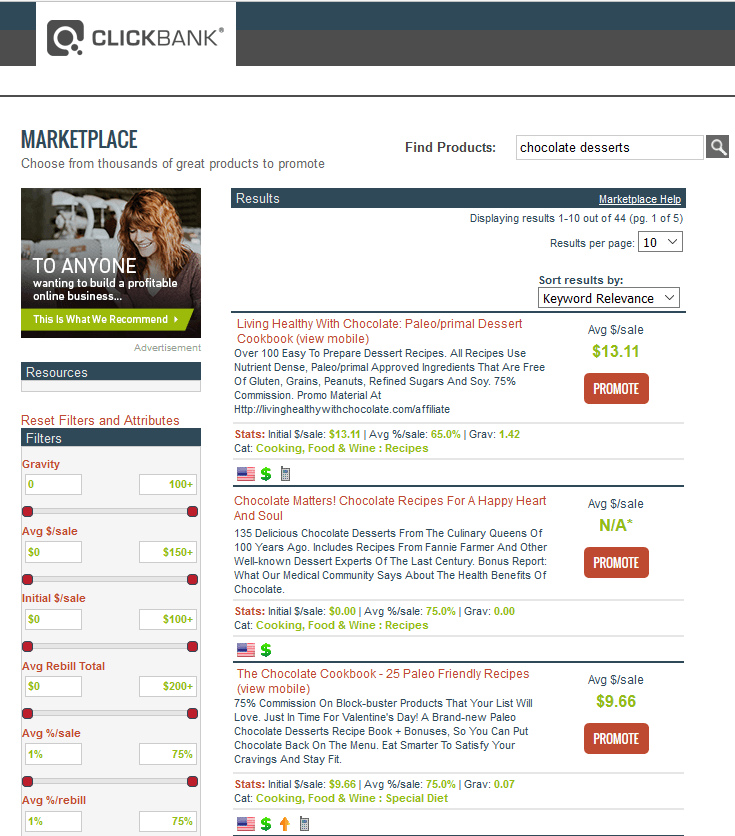 If there are tons of available products, this may signal to you that there is an over saturation of competitors in that particular niche. However, if there are a decent amount of available products and affiliate programs, it is safe to say that you are on the right track.
In the end, answering these financial questions before you dive in headfirst and spend a lot of time and effort creating something great, only to find out there is no money to made, will save you from a lot of disappointment.
Step 4: Research Your Competition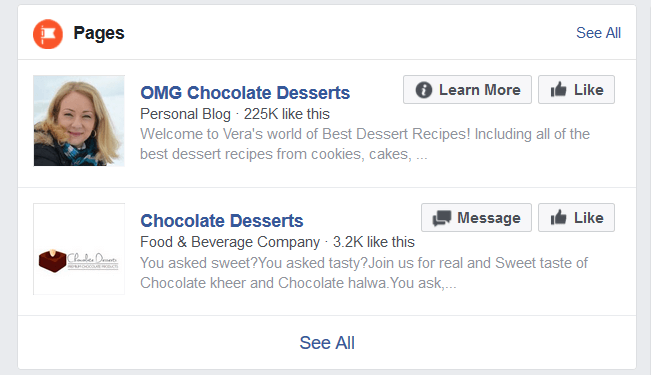 When you decide you have a good niche idea in place, it is crucial you research the competition.  Remember, some competition is good. This signals that you have likely found a niche people are interested in that has the potential for generating you revenue.
But again, as the recurring theme when it comes to choosing the right niche, you do not want to be swimming in sea of competition.
Here are some key things you can do to check out your competition:
Google "Your Niche" + "Blogs". A lack of blogs might mean there is not enough interest in your niche, or it could mean there is an opportunity for you to become a leading blogger. This is especially true if the other research you have done points to your niche being a solid idea.
Social Media. Check out social media platforms such as Facebook and Twitter. If there are dedicated Facebook pages, see how many followers they have to get an idea of how interested that particular audience base is. Search Twitter for your niche and find out what kind of people are already involved in that industry, how many followers they have, and what people are talking about as it relates to your niche.
Step 5: Make a Decision and Create Your Blog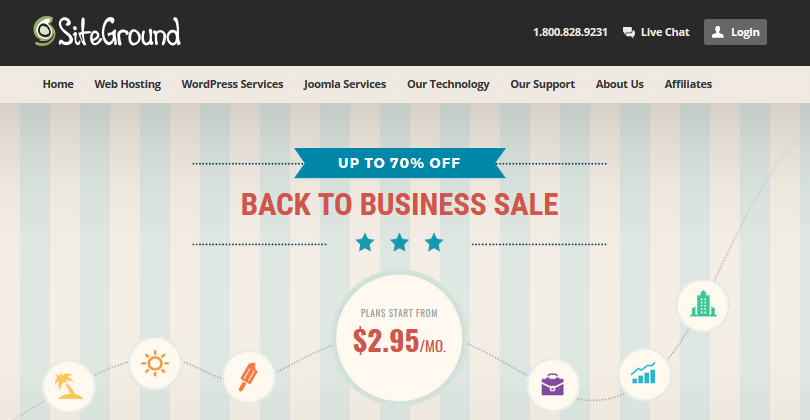 When all is said and done, and you have done the research, checked out the competition, and have narrowed in on the perfect niche, the only thing left to do is grab a domain name that relates to that niche and get started with your blog creation.
Here is a quick rundown of how to do just that:
Choose a Blogging Platform. There are plenty of great blogging platforms available for you to use once you have chosen the perfect niche for your website. And while there are some great free and premium platforms to pick from, utilizing the power of WordPress, a self-hosted blogging platform, is going to give you the most versatility when it comes to design and functionality.
Pick a Hosting Provider. If you go with a self-hosted WordPress blog, you will need a hosting provider to meet your needs. Some of the best include SiteGround, Bluehost, Dreamhost, and InMotion Hosting.
Grab a Domain Name. Next, decide your blog's domain name (aka the web address, or URL) and register it. Many hosting providers provide you with a free domain name so all you have to do is pick it and sign up for it. The domain should relate to your chosen niche if possible.
Finalize Your Site. Lastly, install WordPress and start customizing your site. You will need to brand your site to match your personality and niche, create blog content, branch out into social media platforms, market your business, and start networking with affiliates to start raking in some cash.
Final Thoughts
In the end, creating a website, complete with blog content, is an exciting endeavor. However, there is a lot of planning that goes into choosing what your website is going to be about.
If you are looking to succeed in the competitive world of websites, you need to have a plan in place before jumping in. After all, it would be a shame to go to all the trouble of creating a beautiful website that no one visits. So, take your time and explore the different niches you are are into before making a final decision.
Trust me, in the end, when you are garnering tons of site traffic, affiliates sales, and product- based revenue, you will be happy you put the work in first.
How did you decide which niche your website was going to be? Do you have any recommendations for becoming successful? I would love to hear all about it in the comments below!