Every project begins with a rough sketch on a piece of paper that is gradually filled with colors, gradients, textures, patterns and other stylistic choices. Usually, designers use such outlines as a base which should be transformed into a neat artificial-like user interface or website design. However, in some cases creatives prefer to leave everything as it is by simply digitizing a hand-drawn draft thereby providing their concepts with a powerful "human touch".
Incorporating sketch elements is a great way of conveying your personality as well as giving the project an individual note. Lopsided graphics, fuzzy icons, curved typography, hand-made backgrounds, doodles and gnarled drawings are frequently used elements that are either collected together to build up a highly artistic appearance or used separately for emphasizing important aspects or diluting a general feeling in the project with some fancy stuff.
Being tightly connected with inspiration and highly associated with creativity, hand-drawn style is one of the preferred approaches to creating online portfolios. With it, designers are able to kill two birds with one stone: effectively and originally establish themselves online and showcase their artistic skills. However, if you think that only such type of web projects can gain benefits from it, you are absolutely wrong, any concept that requires exquisite and ornamental design, whether it is an e-store or regular blog, will appreciate this solution.
So let's find out who else has managed to take advantage of this approach.
Hand-Drawn Illustrations in Web Design
The Wedding
Who would imagine that wedding websites that have only recently become popular would conquer the online audience with such mind-blowing and exquisite designs. The combination of hand-drawn illustrations with watercolor effects and pleasant muted coloring produces a really powerful impression.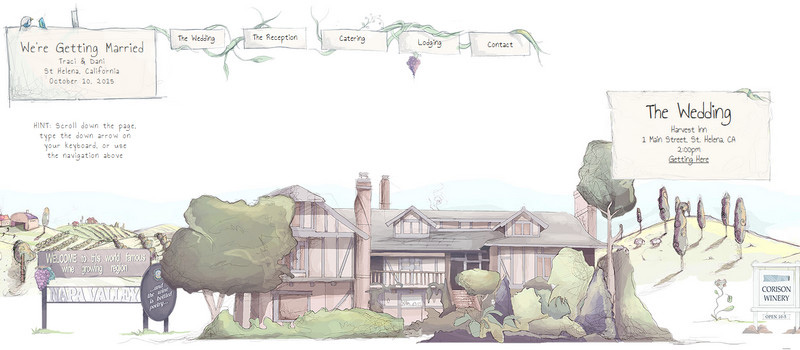 Daydream Designs
The landing page of this award winning agency looks positively complicated and highly artistic. The creative team has achieved the greatest output from a harmonious blend of sketch elements, vector illustrations, neatly textured backdrops and sharp typography.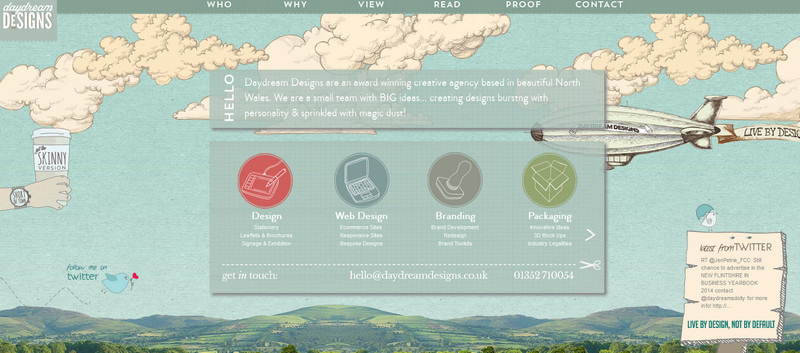 Follow Bubble
Though there is only one slide that features cute doodles, it manages to produce a quite significant impact on newcomers. Placed on the first page it sets the tone of creativity and originality.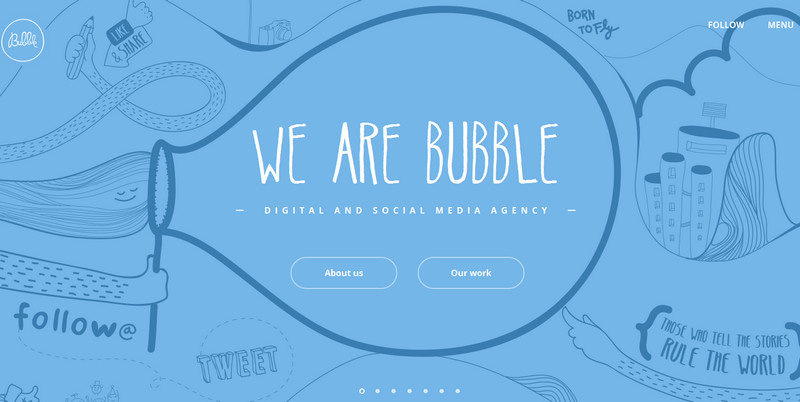 PopArt Studio
The welcome section features a detailed sketch illustration of agency members that are eager to meet you. If you hit the "next" button on the right, the artwork will be gradually filled with color, presenting the same picture but in a vibrant manner.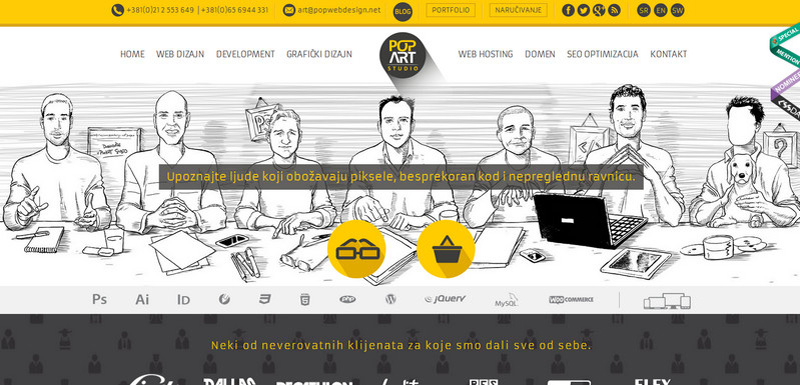 Kaktus
Here the team combines funny hand-drawn illustrations with small animations that give the front page a lovely dynamic appearance. That's not all; the whole website is populated with such engaging lopsided sketch graphics.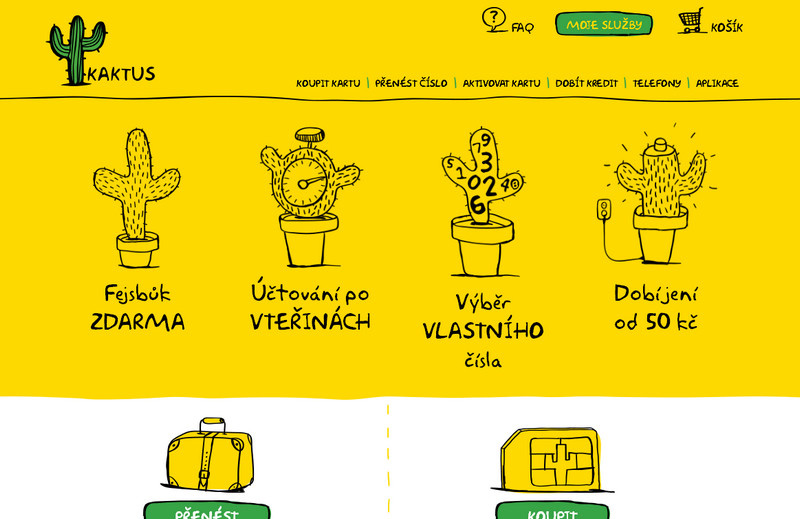 Little Big Room
The creative team offers you to take an extravagant virtual trip that will help you discover the agency. You are going to travel through colorful scribbles that are capably filled with portfolio items.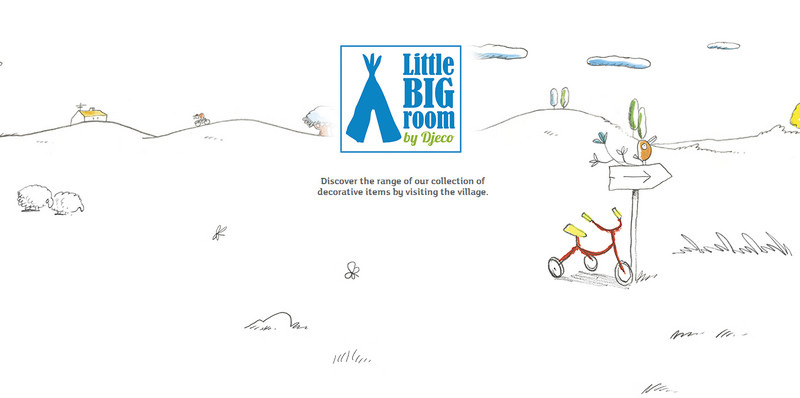 Epic
This website embraces lots of creative stuff: there are funny hand-drawn characters, sketch elements, flat style landscapes, grunge touches and amazing typography. The website definitely has a powerful hand-drawn appeal.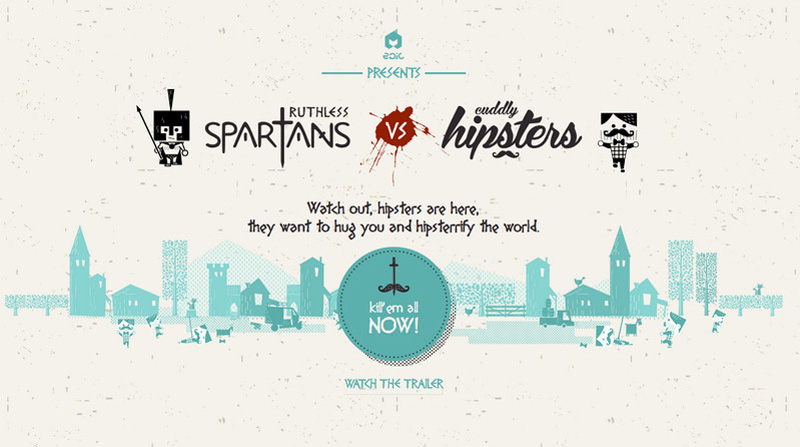 Direnduvar
The landing page is so tightly populated with doodles and hand-written fonts that in order to get a closer look at each element you should zoom the page in. On the whole, the project slightly brings back memories of school time that was full of scribbled notebooks.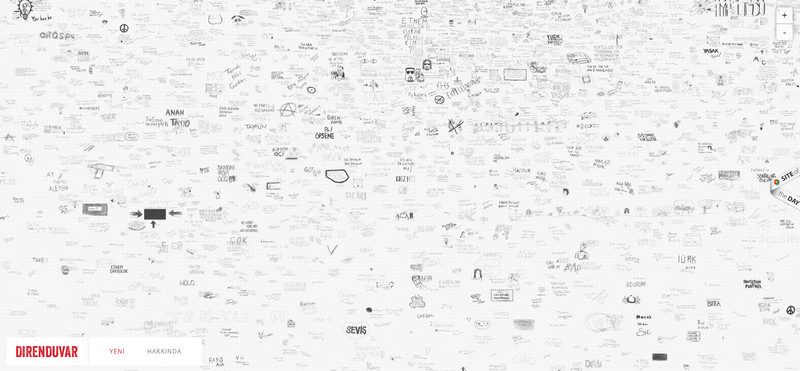 Engage
The designer skillfully ties together website design and beer label design through incorporating the same pattern backdrop that features subtle line style icons with a hand-made feeling.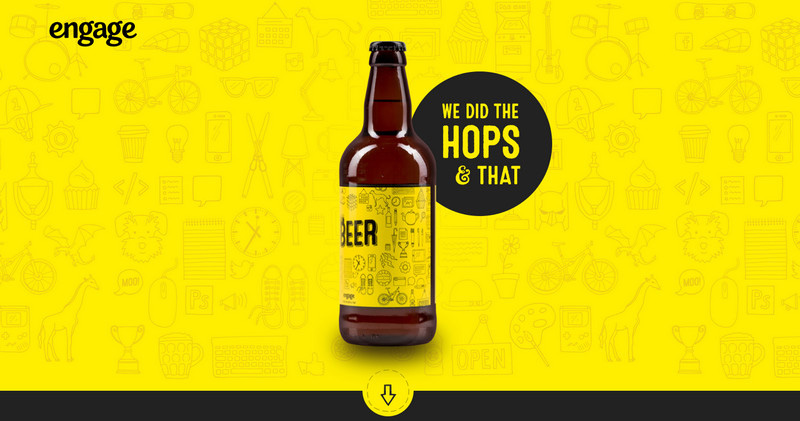 Rock in Rio 2013
The website aims to rock the web with its fascinating music-inspired hand-drawn illustrations thereby vividly supporting the name of the project. The energetic color choice is selected in the spirit of this popular music genre.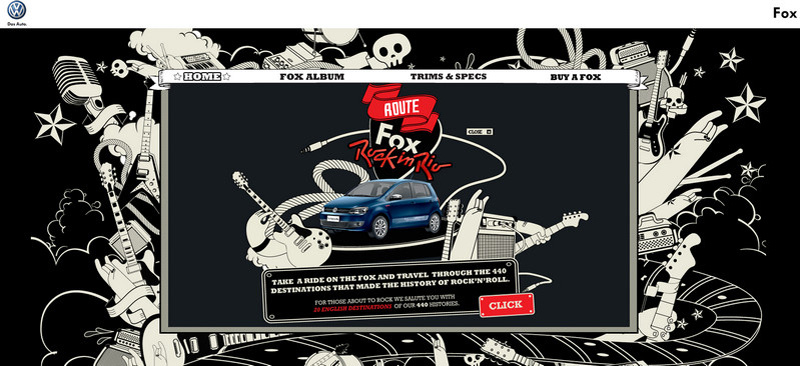 Gravity Matrix
The background of the "welcome" section is marked by smooth and elegant densely-packed together sketchy icons that capably reflect the agency's sphere of expertise. They are made in a calm blue coloring in order to naturally blend into the whole composition.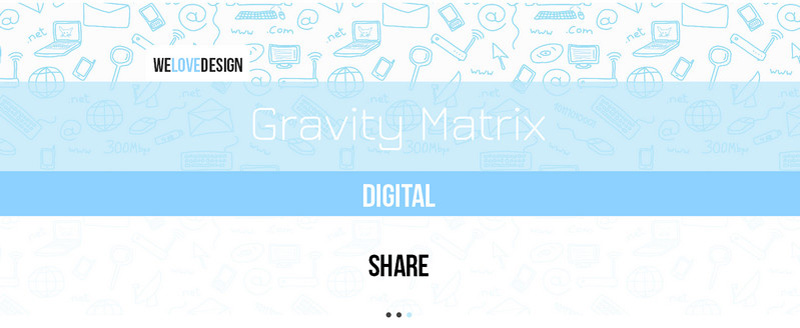 Scotch and Soda
Here sleek drawings in tandem with handwritten typography wonderfully interact with a slightly darkened video background producing a really profound effect. They add a sense of individuality that is inherent to the fashion industry.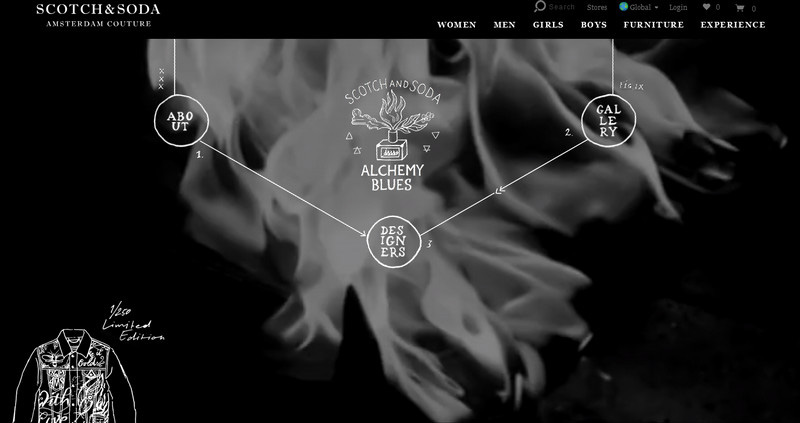 Revelation Concept
This website has a refined retro vibe that is accomplished through coloring, typography and of course, hand-drawn icons and illustrations that naturally contribute to the design with an old-fashioned feeling.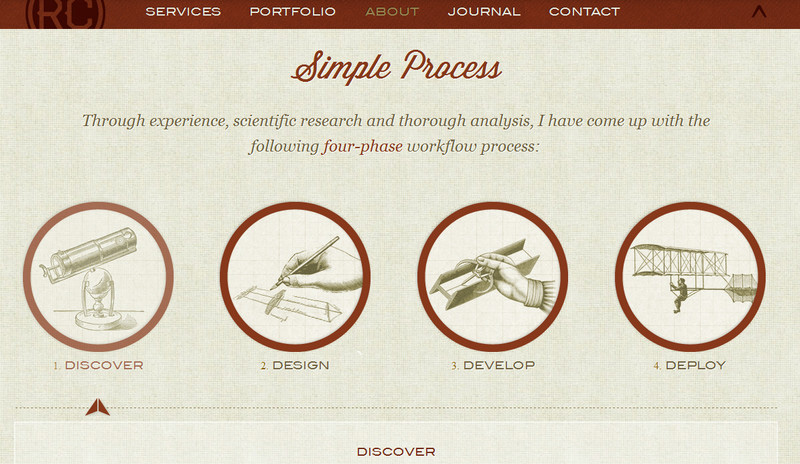 Brancott Estate
Chalk hand lettering always productively cooperates with rough drawings especially when bolstered by a textured background, thereby recreating a really magnificent appearance. Brancott Estate gets the most out of this tandem, giving the website a really powerful pictorial look.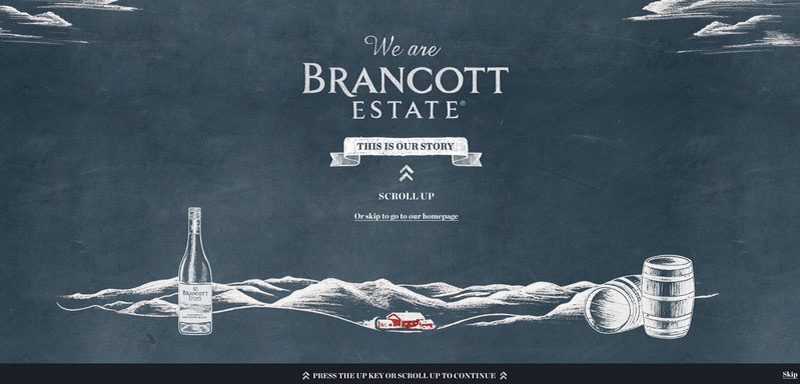 L Creative
Here, gnarled drawings that are laconically scattered throughout the front page aim to give the website a unique, refined flavor, providing users with a really memorable experience.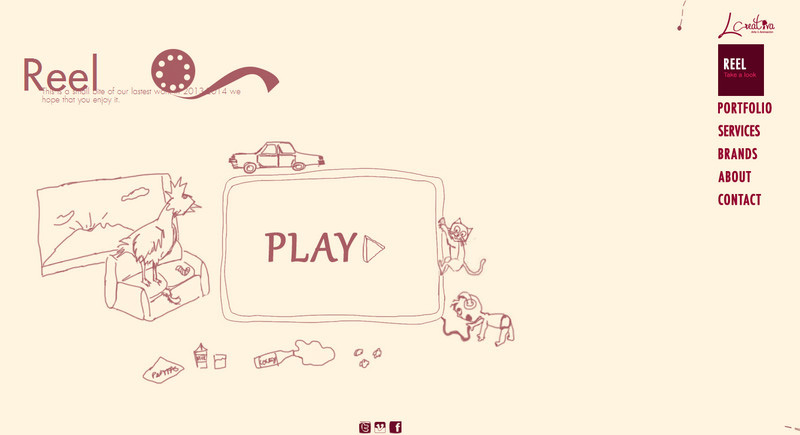 AlsterCoud
The artist meets online visitors with a matchless fully illustrated parallax-based portfolio that not only skillfully demonstrates his skill level but also entices users into an amazing adventure through the project. Here, line drawings are nicely intertwined with bright vector illustrations.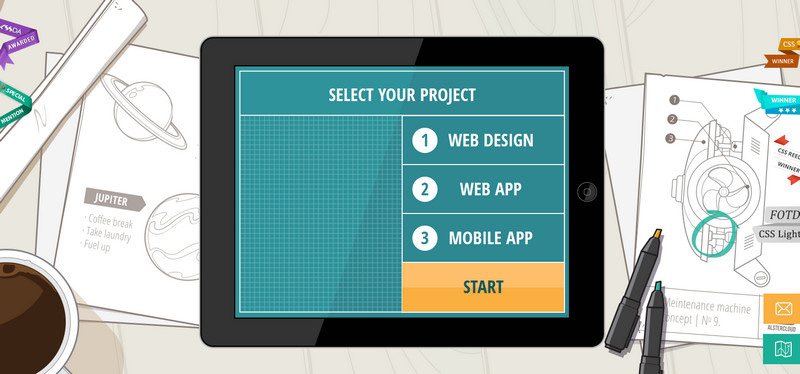 Numero 10
This creative agency has 2 design versions of their website: the first one is for the web audience with incredible classy monochrome hand-drawn illustrations, the other one is for mobile/tablets visitors populated with vibrant vector images. Which one do you prefer?
Cat Rabbit
The team takes on a truly creative approach through harmoniously combining soft vector graphics made in a captivating color scheme, funny photos and lovely drawings, where the latter effectively supports the content.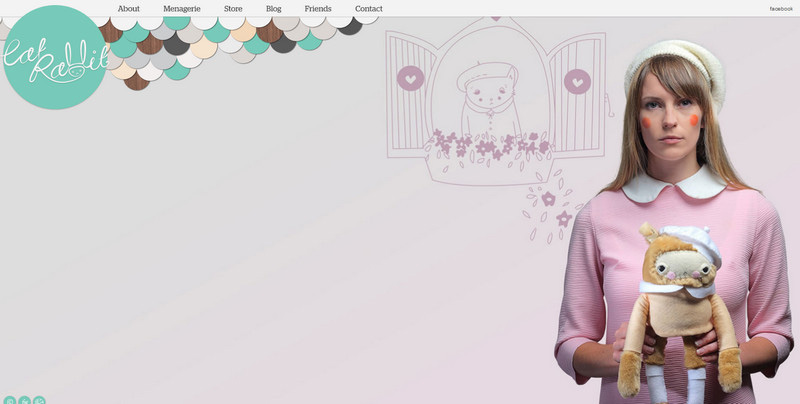 Davide Bellino
Davide Bellino has quite successfully provided his online portfolio with a "human touch", giving it a note of personality through incorporating a fine and delicate hand-drawn self-portrait.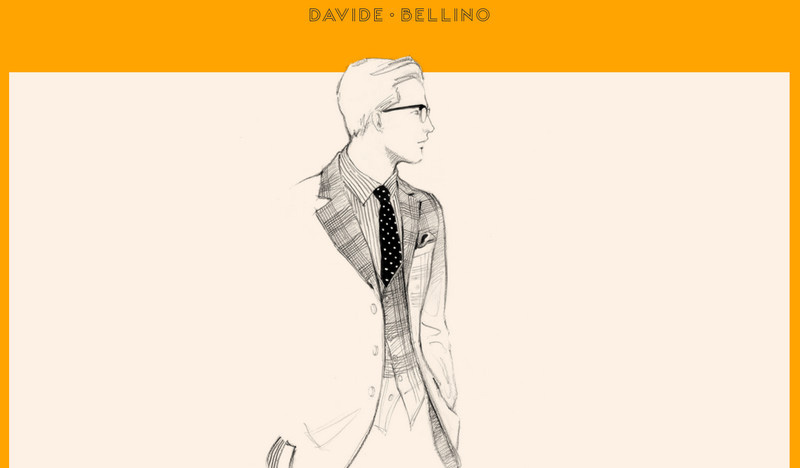 Disaronno
Here sophisticated sketch style pieces of data enormously contribute to the design aesthetics, recreating a powerful sense of refinement, exclusiveness and exceptionality.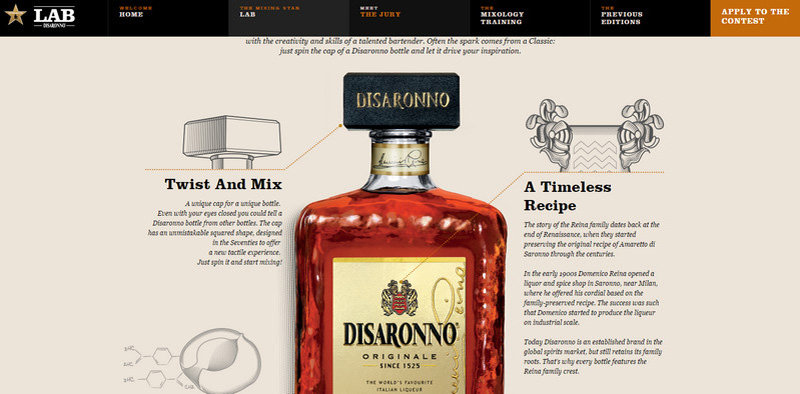 Conclusion
Sleek sketch elements are able to unobtrusively highlight the original nature of the design, effectively disclose the creative side of the agency/artist and offer users a truly memorable and enticing experience.
Have you seen any creative and beautiful examples of websites with hand-drawn or sketch elements?