Fashion industry adopts new trends, and it doesn't concern clothing alone. Fashion websites usually absorb all the best web design features and demonstrate perfect themes to users. Unique visual style, unbelievable imagery, elegant color scheme – this is all about beauty and fashion websites. Do you want to know more and look at the most successful web designs? Today you have this chance because we'll be the fashion web design judges.
Beauty and Fashion Website Design
Here are the criteria to define the best sites with magnificent appearance:
home page design
overall design
innovation
interactivity
ease of use
content
Home page design is the main criterion in our list, because it gives a first impression of the website, it attracts users, and it converts visitors into customers. Home page should be one-in-two, this means the visual aspect and the technical part. Visually it must be attractive but not messy; technically it must be simple and user-friendly.
Overall design is determined by many components, such as images, buttons, icons, typography, and navigation. All-in-all the website has to be pleasing to eye, yet stuffed with enough features.
Innovation is a must for the beauty and fashion industry, because this field dictates trends and must correspond to them as well. Looking at a website we should find new features that no one has used yet.
Interactivity means a dialog between a website and its users. Readers want to be involved in the website actions. The simplest level of web interactivity is attention grabbing. Also, interactive websites feature scrolling navigation, feedback forms, surveys, calls-to-action, etc.
Ease of use is a characteristic applied to any website, but especially to fashion sites. Here visitors are supposed to marvel at the large scale images, do shopping and share content with friends. Ease of navigation, social media sharing functions and pay options are to be plain and clear to engage but not disappoint users.
Content is still king, nothing changes in the web design world. Fashion and beauty websites are more multimedia than textual, so the content must be of a high-quality. Images and videos should be large, professional, impressive and organized well. Frankly speaking, this criterion decides everything as tempting websites are usually created with fascinating photographs.
Now start observing this great collection of beauty and fashion websites that we have prepared for you:
Mitos Swimwear
The website starts with a cute introductory animation, yet there is an option to skip this intro. The website is highly interactive: in addition to animations it has active scrolling for the home page. Moreover, the fashion collections are viewed by horizontal scrolling.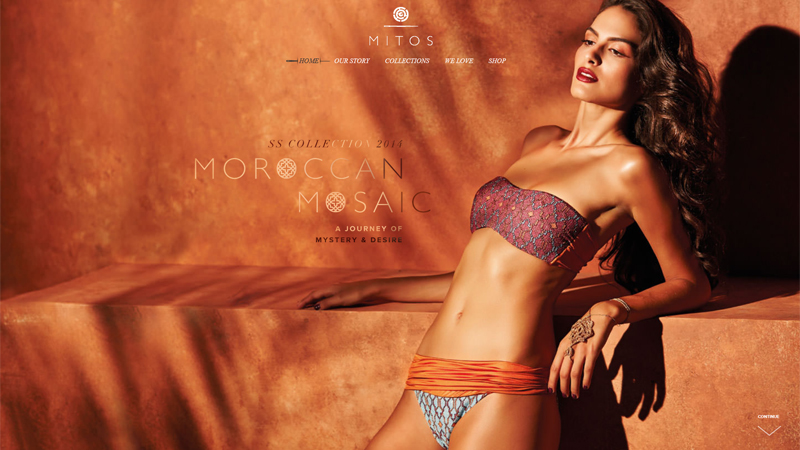 John Kortajarena
This is an elegant black-and-white website design. The front page features huge pictures which transform into an original background design for the rest of the pages. Accurate navigation menu on the left sidebar is simple and quick.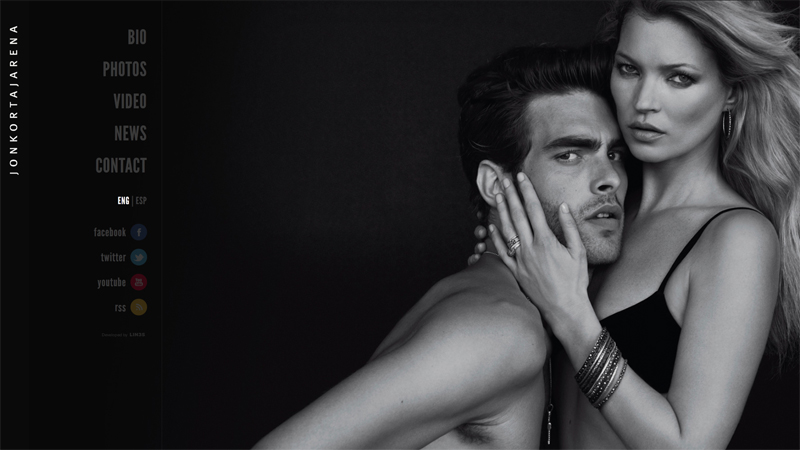 Biamar
The color scheme of this website design is sweet like caramel, and it brings a very pleasant look to the site. The website is scrollable, and its first slide has an attractive design with image gallery. If you need to find a particular website section, you can use the sidebar navigation.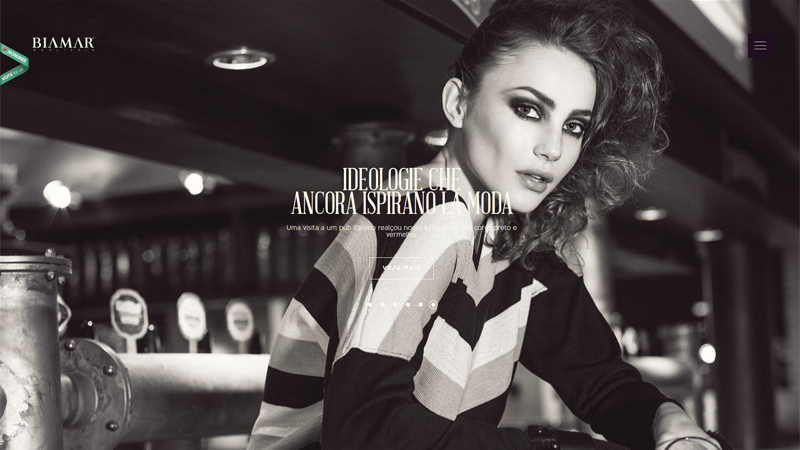 Lunet Eyewear
This website illustrates eyewear collections. Large images on a clean white background have a catchy appeal.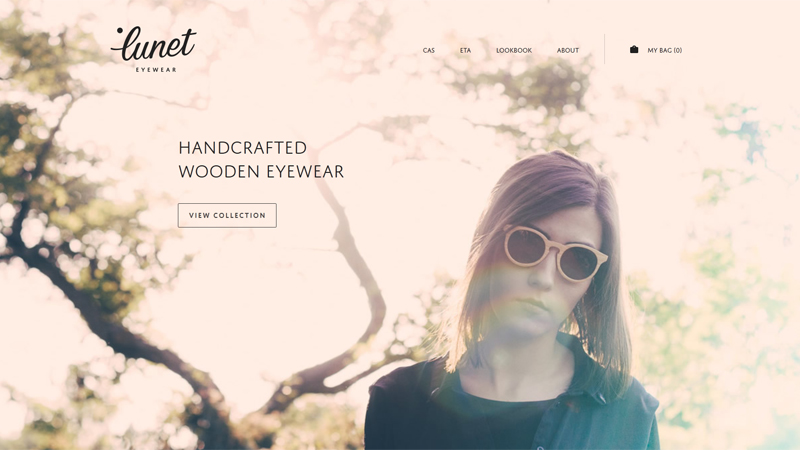 La Perla
The home page of this sexy website consists of images, videos and text blocks. Everything is done to reach maximum users and satisfy them with a right portion of content.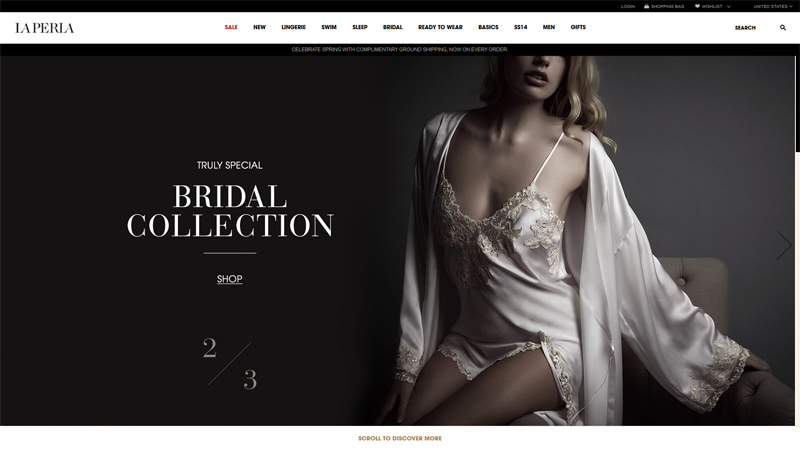 Julia Urban
This website has not just a beautiful background design, it is interactive and innovative (remember these are criteria to judge the websites?). The apparel collections are represented on nice sliding galleries. There is an option to view the backstage videos or photos.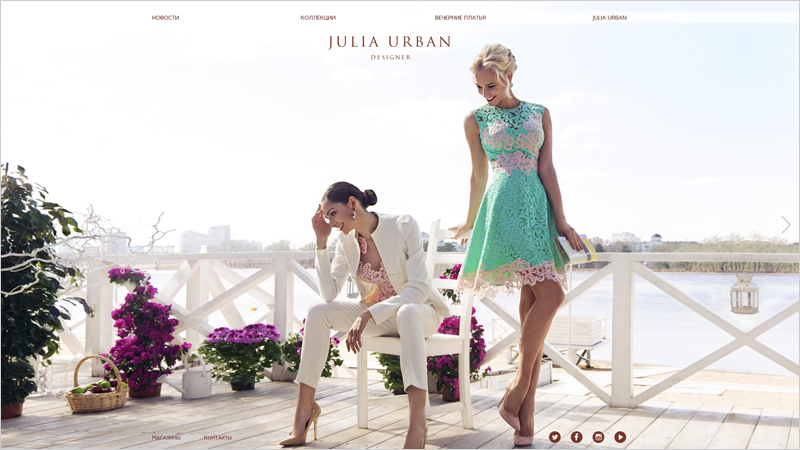 Estee Launder
Cosmetics should be promoted on an effective website, just like this website design with magnetizing images on pure white background. The picture arrangement on the home page is original indeed. The first photo has left alignment, while the next ones are placed in the middle, on the right, then again on the left. This chaotic content positioning is looking great.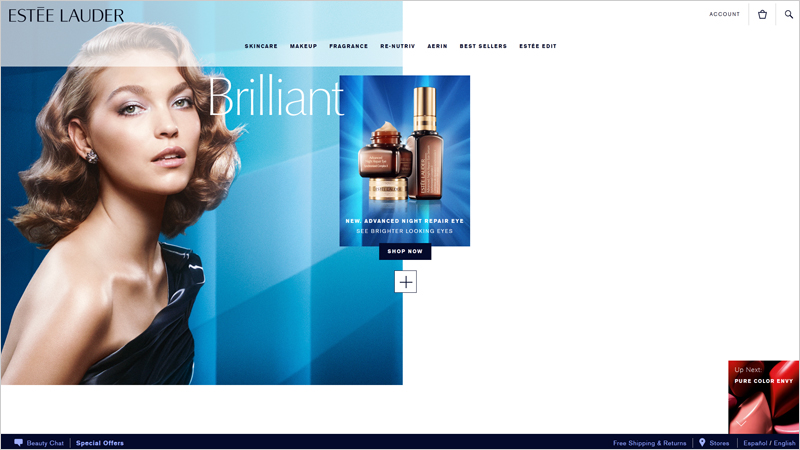 Roberto Cavalli Parfums
This website is a treasure we have found! Let's clarify everything in order: the website starts with a video, but actually there is a whole pack of videos that you can view by plain arrow buttons; you can call out a quick menu via a small button at the right top corner. The clickable navigation images will appear. If you need more, open the navigation menu bar which is in the left top corner.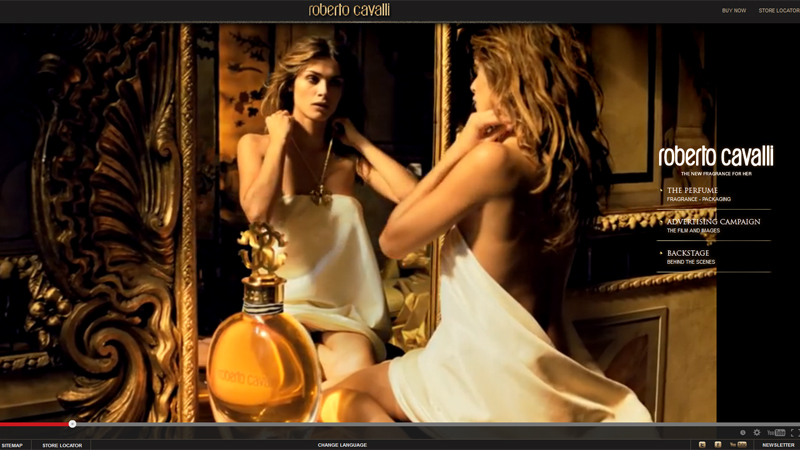 John Frieda Webzine
This website has a grid based layout and it both looks and functions well.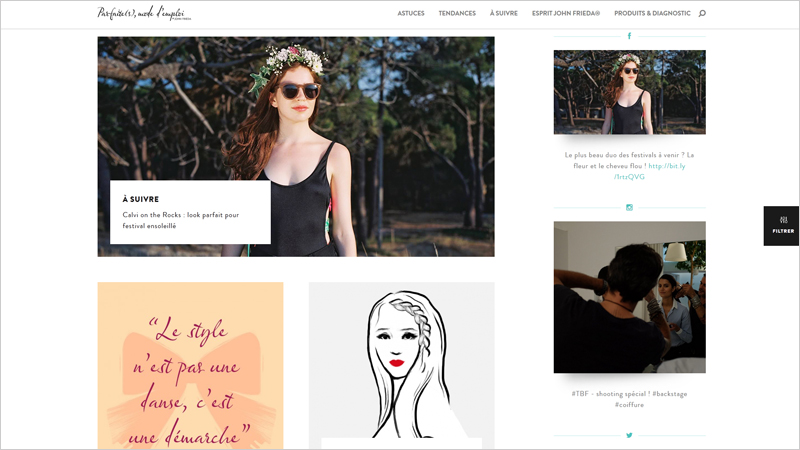 John Elliott
Website with a large home page image and clear call-to-action button is classic. But here we also see a well-arranged fashion catalog.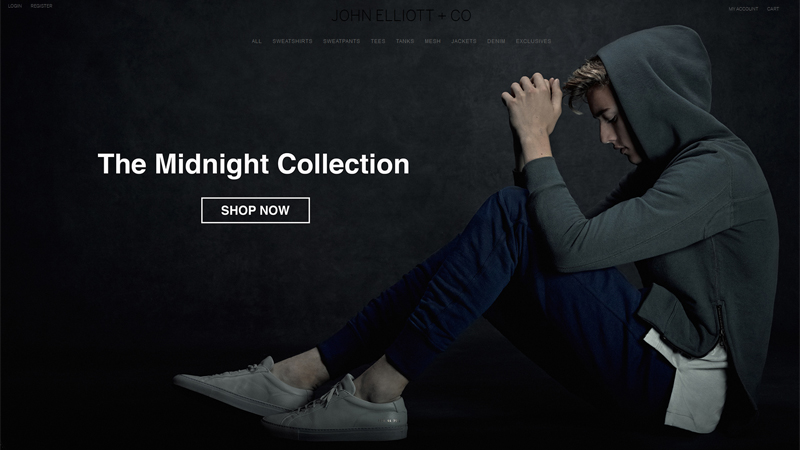 Alessandra Ambrosio
Video is in trend and here we see another example of it. The intro video gives a look at the model Alessandra Ambrosio. There is a cross button so you are not forced to view it. The photo portfolio has a creative design on this site: the images are lined at the top of the page, but if you click on one it appears in the middle.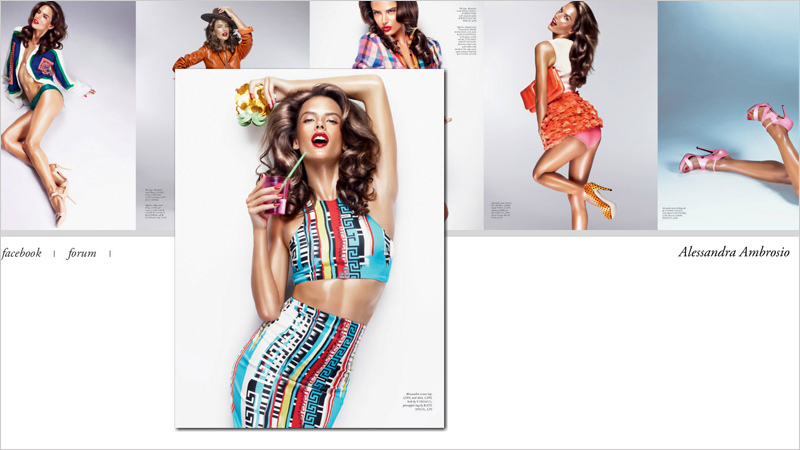 NARS Cosmetics
Black is the color of elegance and chic. This website has a coal-black background making colorful images even brighter and more expressive.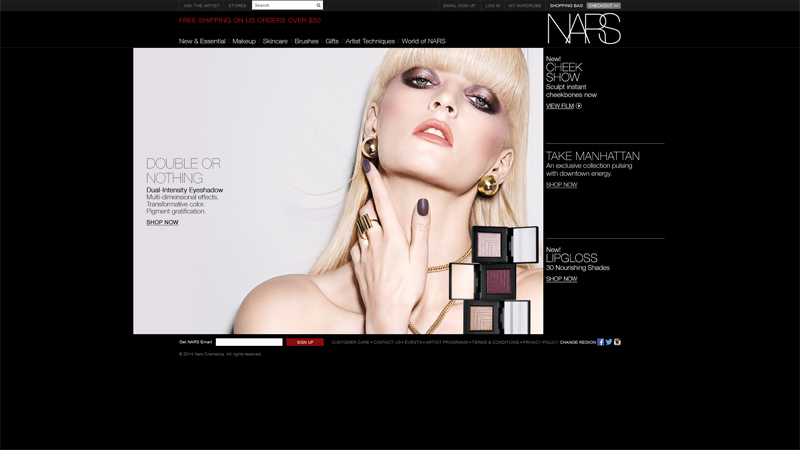 Tom Ford Parfume
What do you think about this hot picture in the header? It sets the mood for the entire site and makes it look alluring.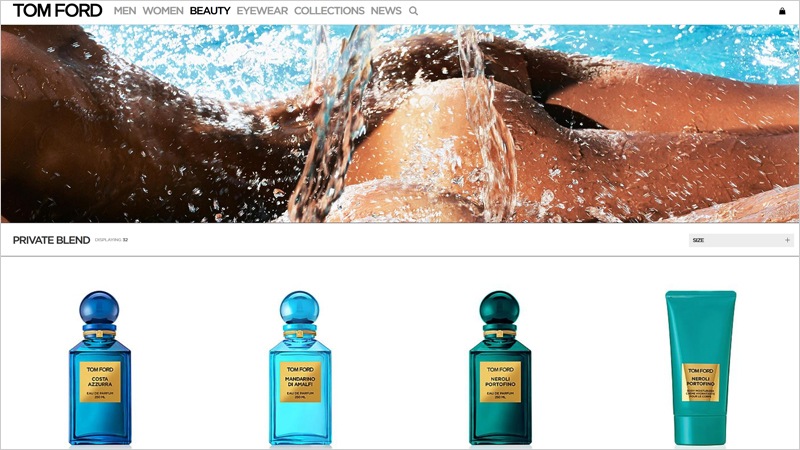 Maybelline
This is another dark design for a cosmetics brand. The navigation menu tabs are pink, so it is hard to miss them. The footer has a nice background texture of city nightlife.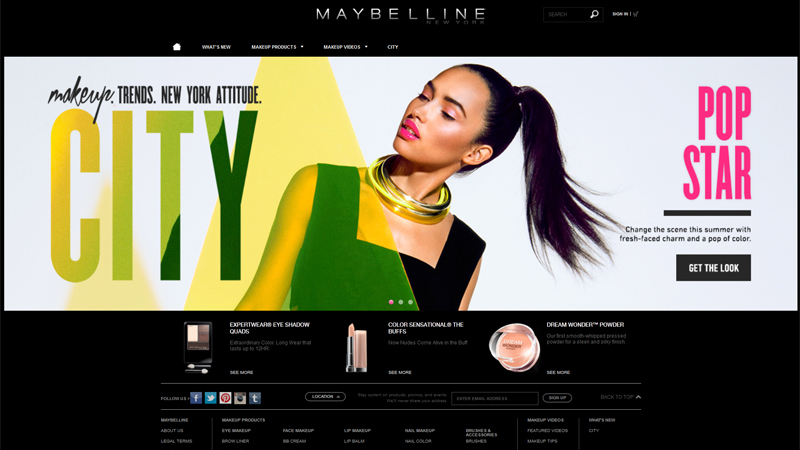 Modeling Portfolio Template
Models need a portfolio and this template is a ready solution for them. The images play a pivotal role in this design. The navigation menu items are put over the background image slideshow. When the content sections open, the background gallery doesn't disappear.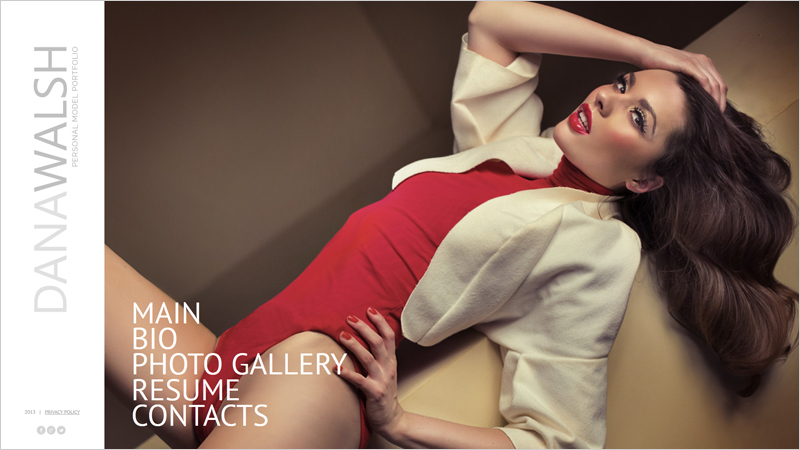 Victoria's Secret
This website welcomes users with a collage of sexy images on a black background. On the whole, this website is simple and well-designed with all modern features.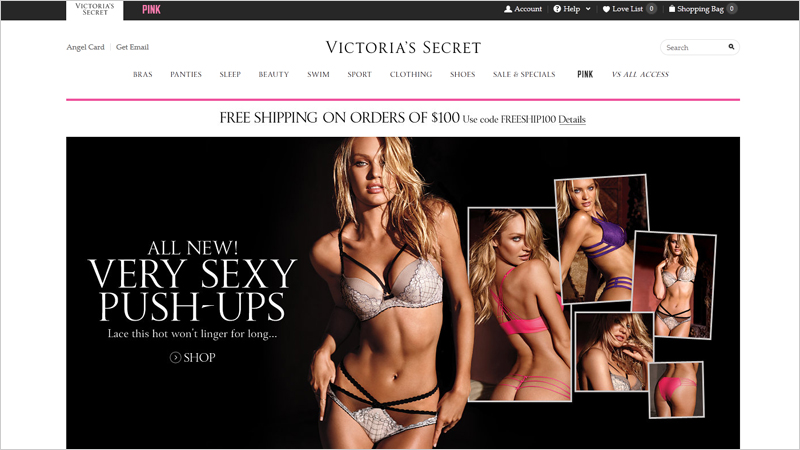 Fashion Lingerie Website Design
This lingerie fashion website design is done with a bit of mystery. Such an effect is created thanks to black color prevailing on the canvas. White typography is excellent for this theme.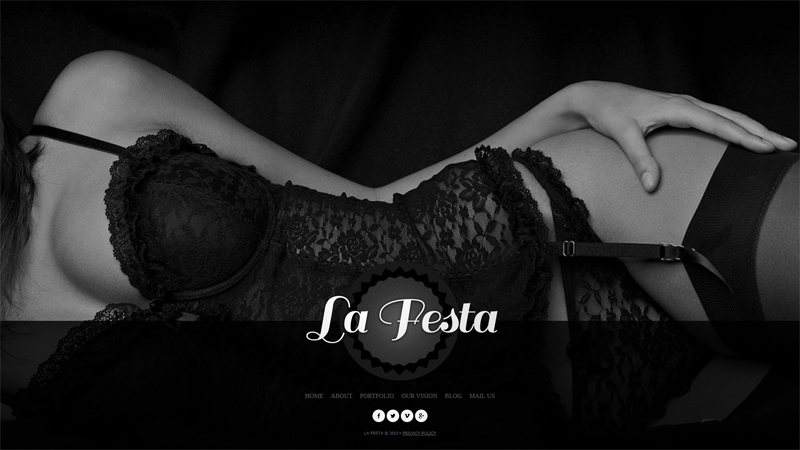 AYR Editions
Animation of falling letters is a good start to this website. Then, you need to click on arrows to see horizontal slides of this theme.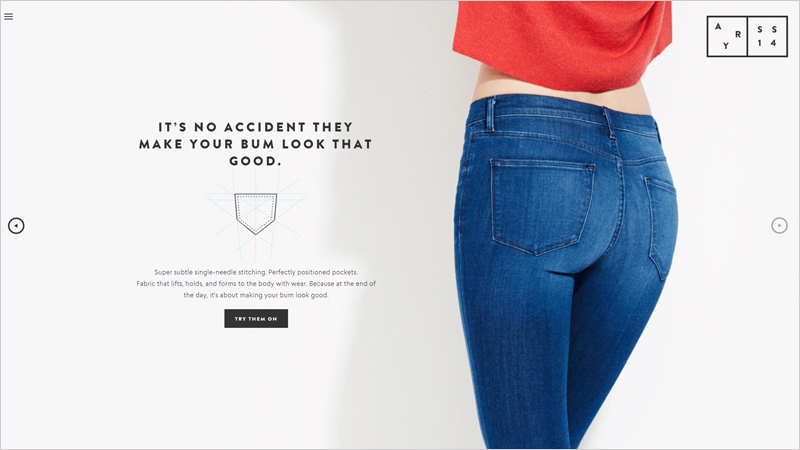 Paintbox
Pastel colors make the images highly expressive on this layout. The website makes a wide use of the geometrical concept, like these circle images on the content pages.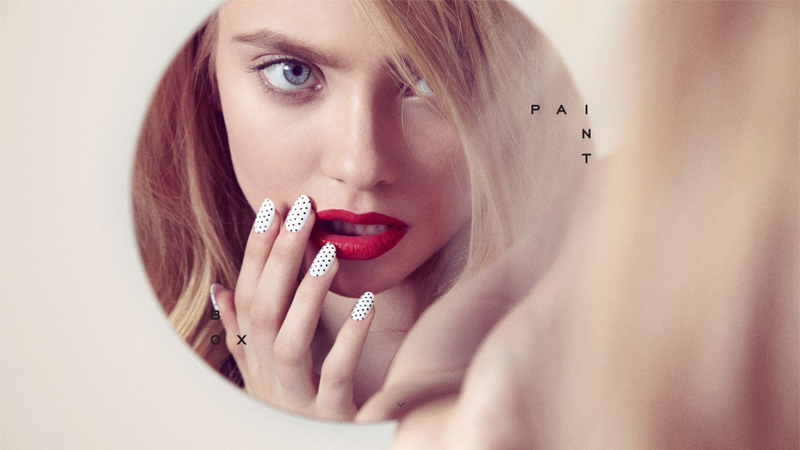 Beyonce Parfums
Black on white: this is how this website is designed. Image slider with perfumes is placed in the hero area with an original photographic background.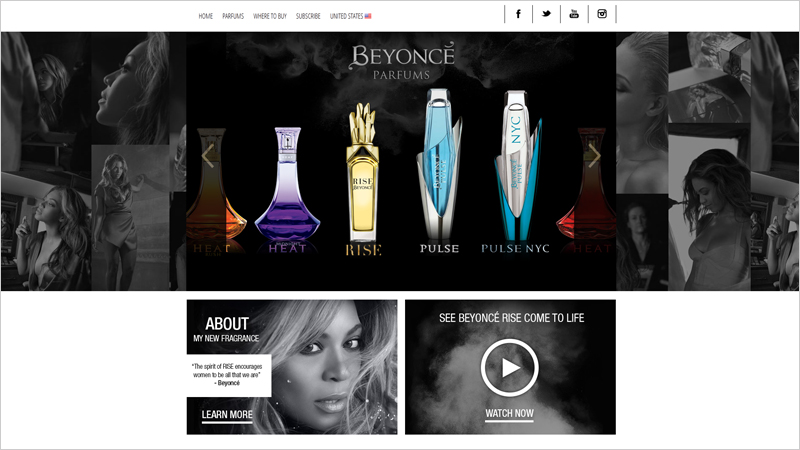 Graff Diamonds
It would be a big mistake to spoil the luxury of jewels by a poor website, so this site does a truly fantastic job. It presents jewelry in the most effective way, to be more specific, large images are used here the most. Dark background is picked not accidentally, because it makes the diamonds and other jewelry looks tempting.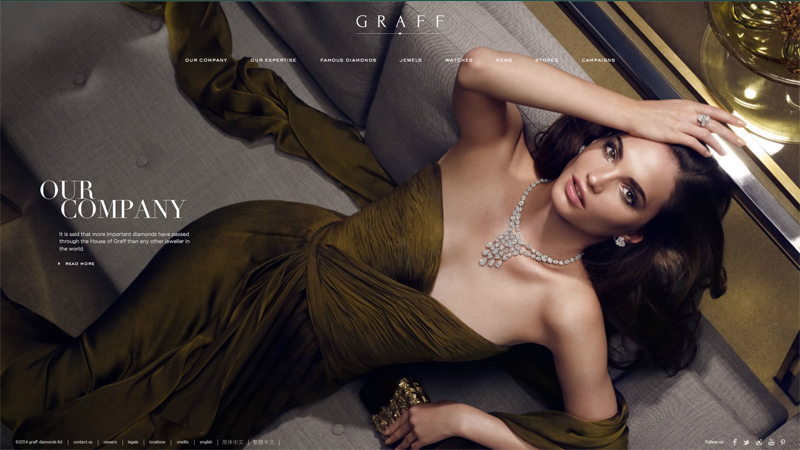 Conclusion
So, what do you think about these designs? Have they impressed you or not? Don't hesitate to leave your comment in the section below!