In this post, I've created a list of 17 quality website builders. These services range from very specific design portfolio and landing page builders to more general website builders with which you can create whatever page you want.
Some of these services offer free plans or free trials that can also be great if you just want to play around, explore, and decide if this is the right platform for you. Without further ado, let's get started with our first example.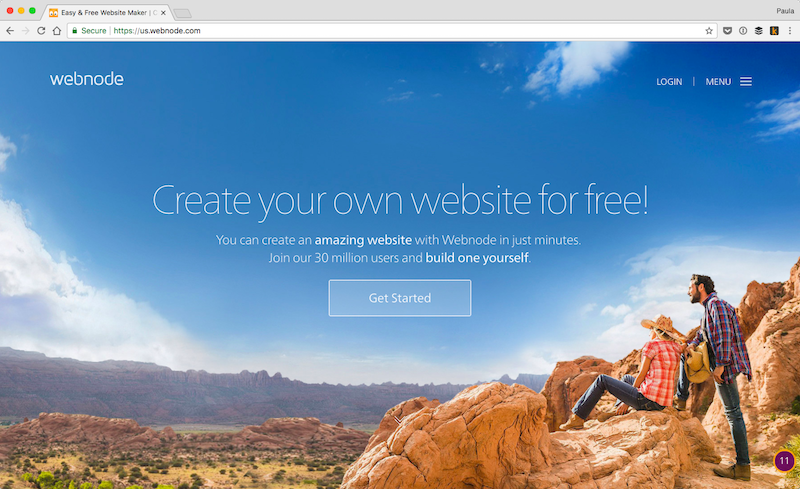 We're starting this list with Webnode with which you can build a static website, a blog, or an online store. Their plans start at a very low end of $3.95 and go all the way up to $19.95 per month.
It's a pretty standard service; Webnode provides pre-designed templates that you can customize to your liking. Their feature set includes SEO tools and integration with your own URL as well.
Price: From $3.95 / month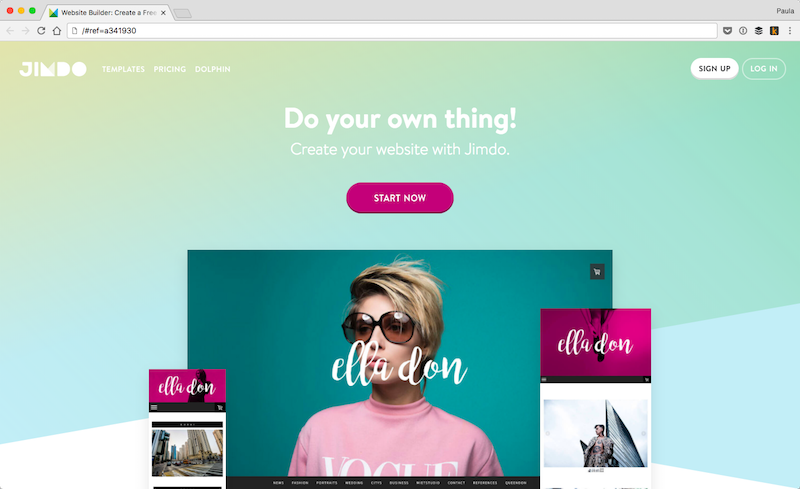 Next up, we have a builder called Jimdo. Besides helping you create a beautiful website, Jimdo will also help you with your SEO needs.
Their website features their SEO tools that include a statistic tool as well. Their templates are pretty well-designed if you're not design-savvy. For designers making their templates with Jimdo, the editing and customization tools look pretty good, too.
Price: From $0 / month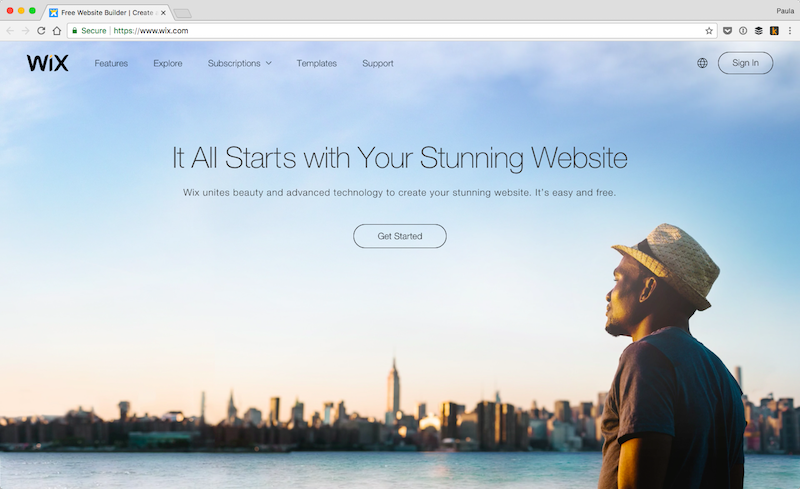 Wix comes with an advanced feature set. They are a well-established company in the website building scene. Wix comes with two interesting features.
The first is their booking tool; this is great for consulting businesses. The second is their analytic tools for musicians who can upload their songs and albums. Wix keeps track of how many people listened to which song, how much each song was played, and so on. Of course, the service comes with other standard features such as SEO or blog capabilities.
Price: From $0 / month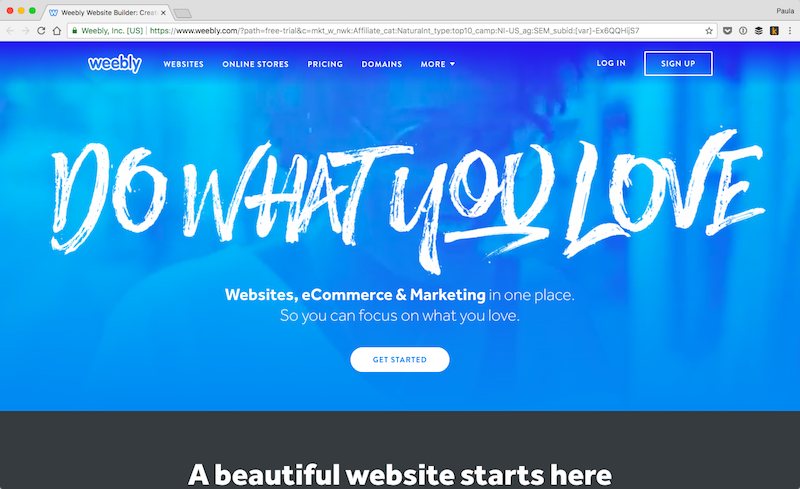 Weebly is also a notable website building platform. They are great for creating static websites, eCommerce stores, and marketing landing pages.
Whether you're creating an online store, an online business website, a portfolio, a personal site, an event site, or a blog, check out Weebly. They cater to a wide range of audiences for their website making needs. The design style of their pre-made templates has a modern look and feel. It's a great choice for those of you who don't want to do too much customization.
Price: From $0 / month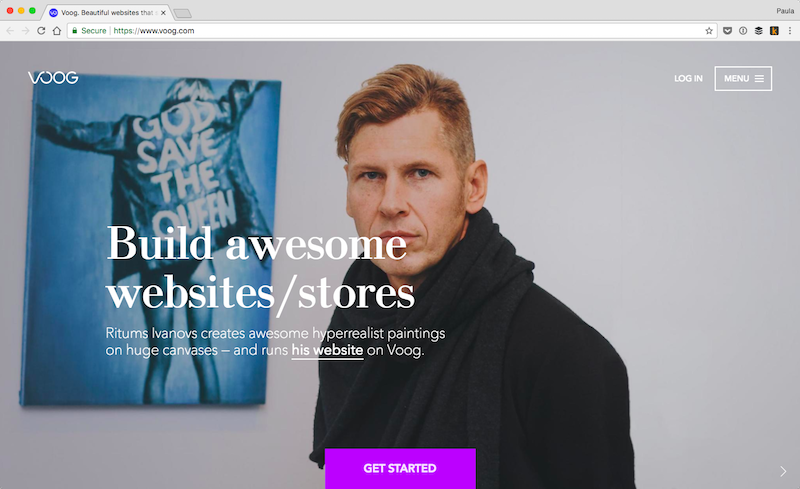 Voog prides itself on how easy their setup is. They made sure their user experience is top-notch by eliminating any odd tricks and confusion about using their web app.
Their editing tools are easy-to-use as you just drag and drop the pictures and texts you need on your web pages. Their templates are high-end in style and easy to manipulate and customize. They have a team dedicated to monitoring the hosting of Voog-made websites.
Price: From $6 / month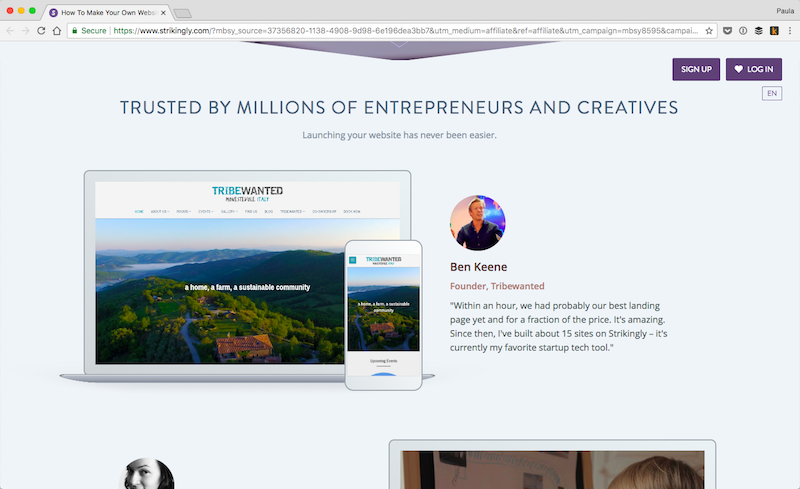 The Strikingly platform is said to be used by millions of creatives and entrepreneurs. Strikingly aims to provide a seamless experience of editing and creating.
They promise it only takes 30 minutes or less to build a website with them. That's impressive. The platform is award-winning for their responsive design templates. Their homepage is filled with happy and positive customer reviews. Go have a read!
Price: From $0 / month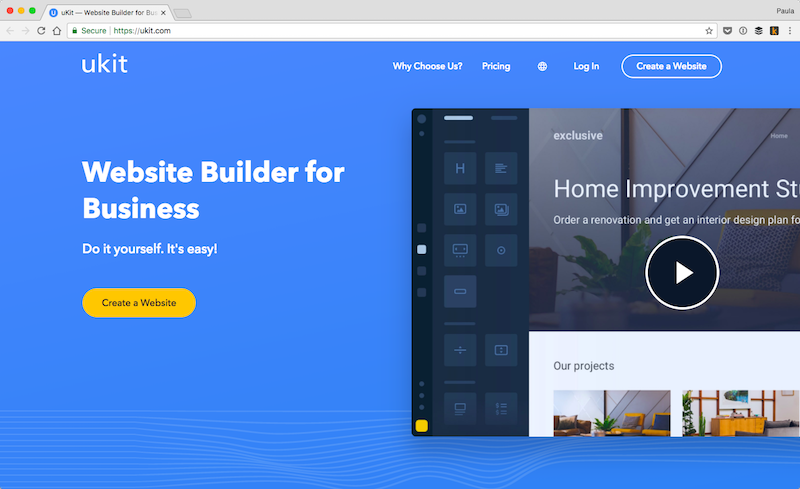 uKit wanted to provide such a custom experience to their customers that they went out of their way to study dozens of industries to figure out what makes a successful website for different kinds of businesses.
This led them to create over 350 pre-made design templates in almost 40 categories. Their template customization focuses on typography, color schemes, and layout—among other things. Their platform is great for static websites, online businesses, and marketing promotions such as landing pages.
Price: From $4 / month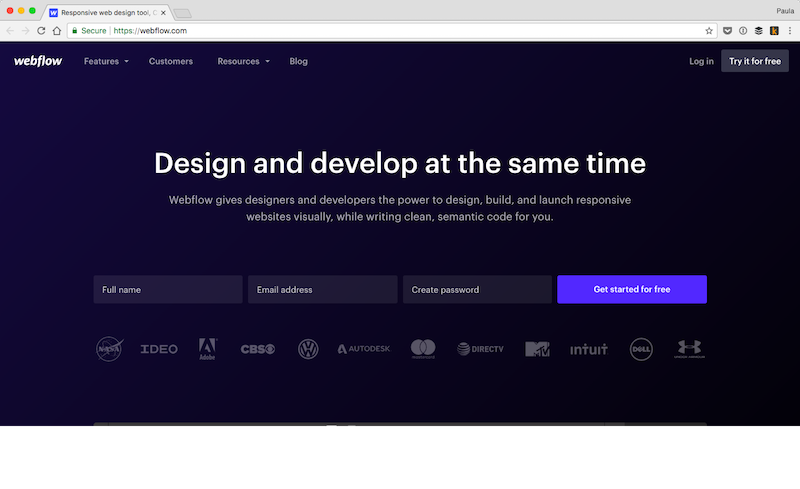 Webflow is actually an advance building tool. It's meant mostly for people who know how to design or develop, as well as companies and teams who employ designers and developers.
In fact, you don't have to be a developer to use Webflow but it helps in gaining control of customizing your website. Their app is a visual content management system—yup, it's a CMS. Another cool thing about Webflow is their integration of animations and interactions to help you create even more interesting websites.
Price: From $0 / month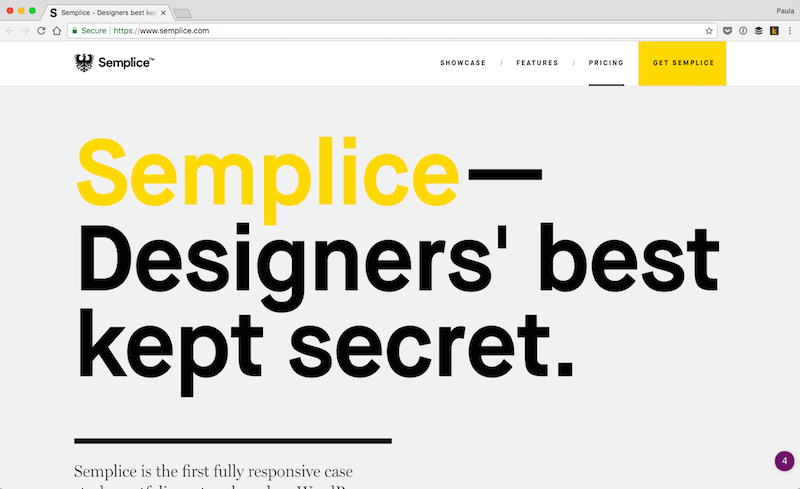 Semplice targets designers who want to create stunning online portfolios and case studies. It's made by designers for designers. It's a WordPress plugin, not a separate website builder app. You are supposed to use Semplice to create and build your own WordPress theme.
You can create amazing layouts and templates with their drag and drop functionality. Quality of design is Semplice's number one priority. Of course, it's responsive, too. Semplice promises to help you build a better, more innovative portfolio to help you with sharing your work.
Price: $89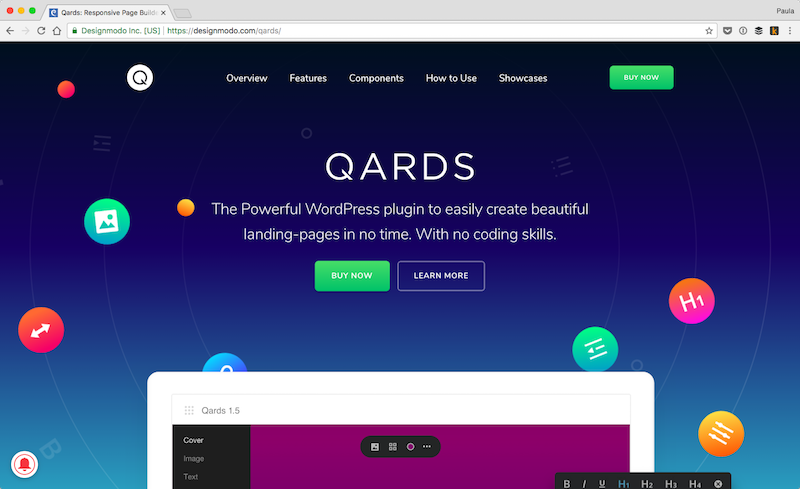 Similar to Semplice, Qards by Designmodo is also a WordPress plugin for creating custom and good-looking websites. It doesn't require you to know how to code at all. Qards prides itself on how easy it is to experiment with design possibilities using their stacking and drag and drop functionality.
Qard's website literally asks you to play around with their templates, layouts, and so forth. Play is not really something that comes to mind when creating websites, so it's refreshing to know how seamless and mindless their plugin is. On top of that, Qards comes with plenty of additional features.
Price: $99 (no monthly fees)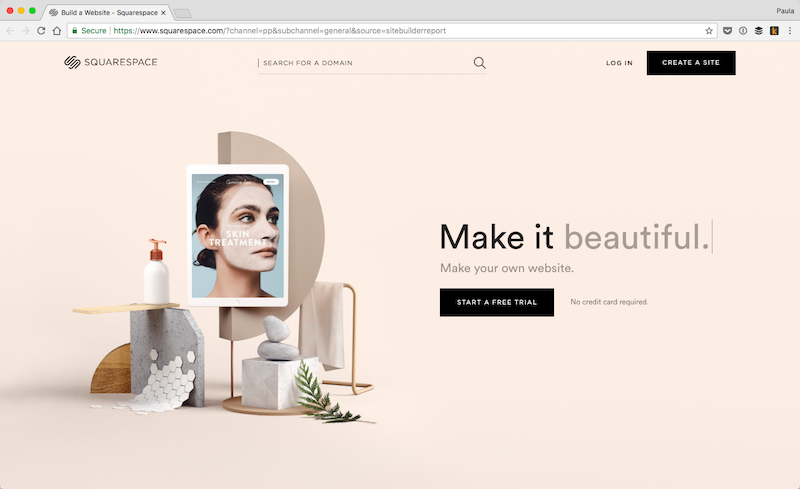 Here we have one of the powerhouses when it comes to website building platforms. Squarespace has made a big name for themselves by providing high-quality and modern designs in their templates, web app, and website.
One of Squarespace's goals is to help customers create an expert-looking website right away. You can create anything from a blog to an online store with Squarespace. They also have a variety of analytic tools to help you grow your audience, increase sales, or improve your marketing and SEO results.
Price: From $16 / month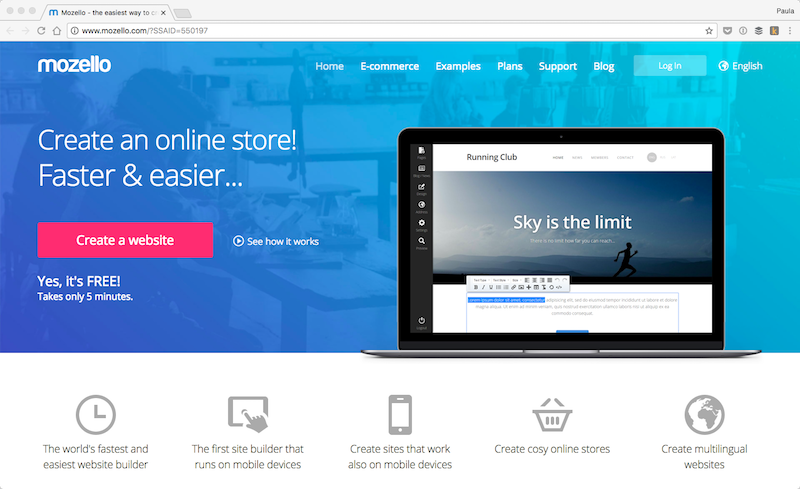 Mozello prides itself on being the easiest and fastest platform for creating websites. They were the first website builder to run on mobile devices and the websites you create with Mozello are responsive as well.
You can create an online store with Mozello or just a typical, static landing page. However, you can also create a multilingual website, which is a cool and unique feature. The service is ad-free. They have three plans: free, $7 per month, and $14 per month.
Price: From $0 / month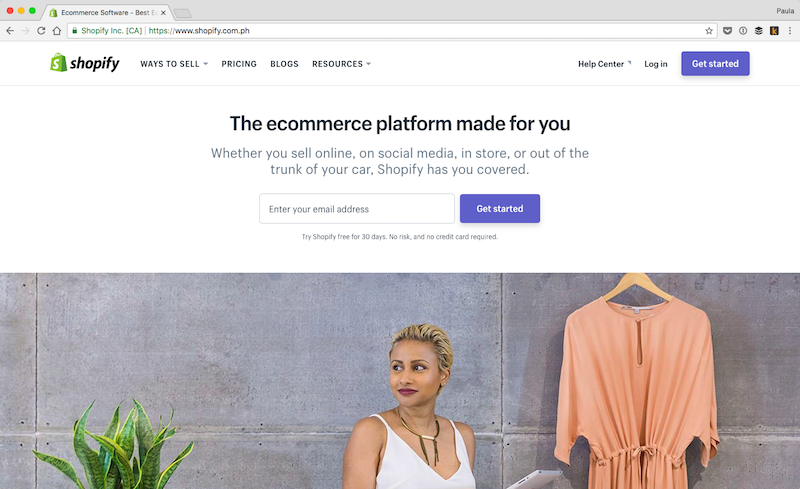 Shopify is a world-renowned online store builder. They have an amazing customer satisfaction rating, as they put their customers and the success of their stores first.
You can create a brand new online store from scratch and Shopify will provide you with a multitude of tools, guides, and resources to help you ensure it ends up in a success. The purpose of Shopify is to create an online store but it does come with the capability of creating static pages such as landing pages and blogs to accompany your online store.
Price: From $29 / month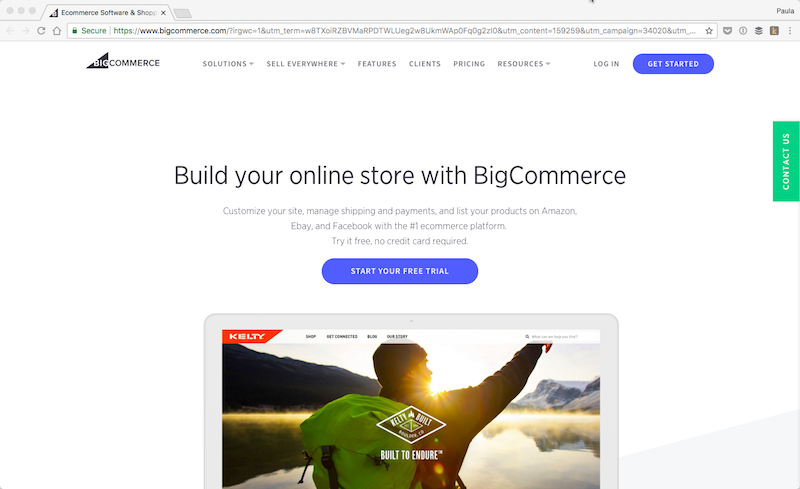 Just like Shopify, BigCommerce is another popular online store creator. It comes with a variety of features and tools that help you keep track of your online store. They help you optimize and improve your online store as well. They support multiple distribution channels and marketplaces such as Amazon.
Price: From $29 / month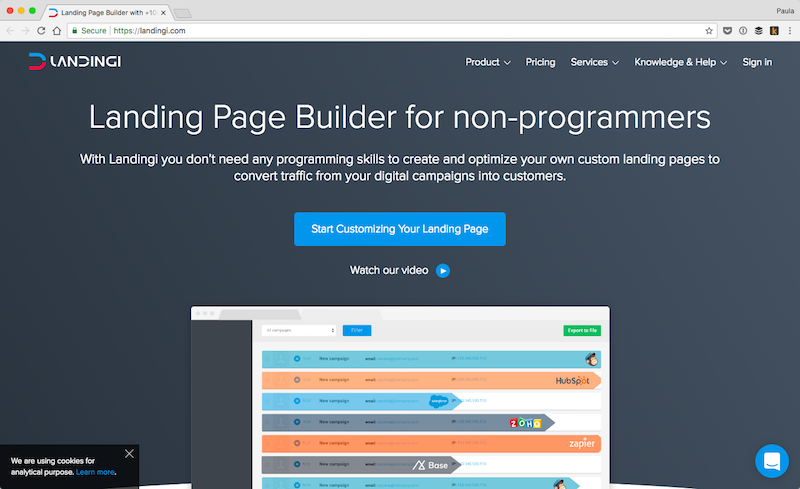 The last three examples feature landing page specific website builders. We're starting off with Landingi. Landingi aims at helping you create and optimize your landing page for various digital marketing campaigns.
With Langingi, you can create and publish your landing pages, manage your leads, and automate key tasks. You can also make use of their analytics and optimization tools to improve your conversion rate. It's a simple marketing tool that helps you get your job done.
Price: From $29 / month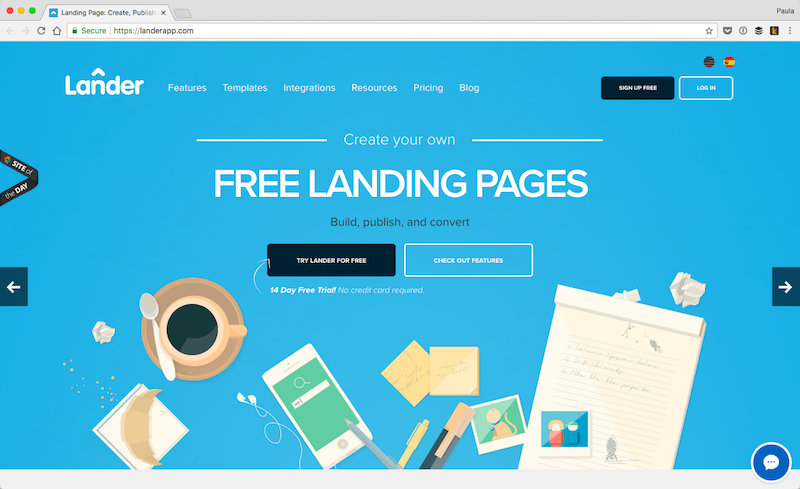 Our second landing page building app is Lander. Lander comes with so many different integrations such as LeadsRx, MailChimp, Constant Contact, Salesforce, Google Analytics, Hoverowl, CustomerICare, Bablic, IgniteFeedback, and many, many more.
It also includes useful features such as A/B testing, dynamic text replacement, Facebook landing page integration, and so on. Lander is a well-equipped landing page builder that you should take a look at.
Price: From $16 / month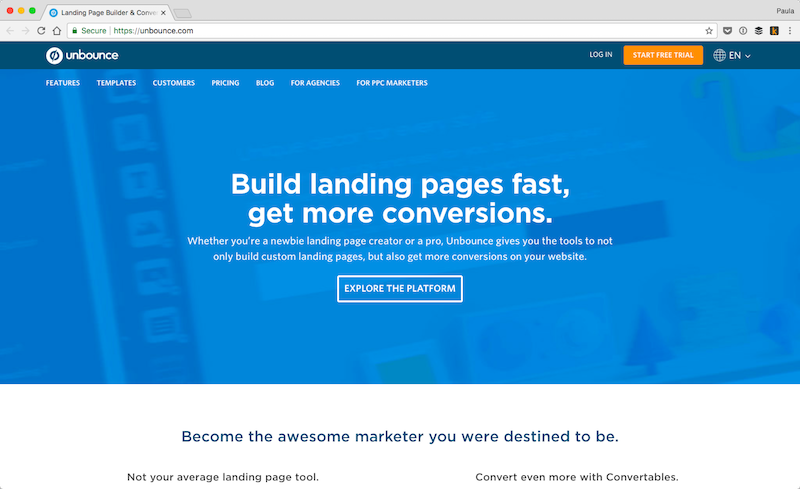 Our last example on this list, as well as the last of our three landing page builders, is Unbounce. Unbounce is a popular landing page creation tool.
The company runs an amazing blog that's super informative for marketers. The service comes with many great templates and it allows you to create our own designs.
Unbounce is a lot more technical, as they focus a lot more on helping you increase conversions than worrying about the most beautiful design. It is still a great tool nonetheless, both for technical and non-technical users.
Price: From $79 / month
Conclusion
This list has provided a wide range of different kind of website builders. Some are very specific such as Semplice, while others are more general such as Weebly. I hope this list has provided you with many good options to look into.
I hope you sign up and try one or two of them to see how you like it—especially if it comes with a free trial or plan.