What do you expect from business cards for men? I believe the majority of people out there await for a piece of paper with a plain design that looks businesslike but boring. While this might have been the case about a decade ago, modern personal brand identities are rich in diversity and original solutions. Of course, the great deal of them are still modest but at the same time, they are also compelling and feature some creative details.
Business Cards for Men with Classic Appeal
First, let's explore some outstanding business cards for men with classic appeal that use subtle effects to meet the expectations of today's reality.
Klayton Fadul's personal brand identity centers around the classic approach that implies the utilization of a black and white color scheme and a considerable amount of white space. The artist has also stuck to the well-organized layout dividing the back side into two columns. The left side features a logotype, whereas at the right side shows the contact information. The front side is pretty conventional, too. It solely includes the full name of the artist.
What can you say, this business card looks modest yet truly professional.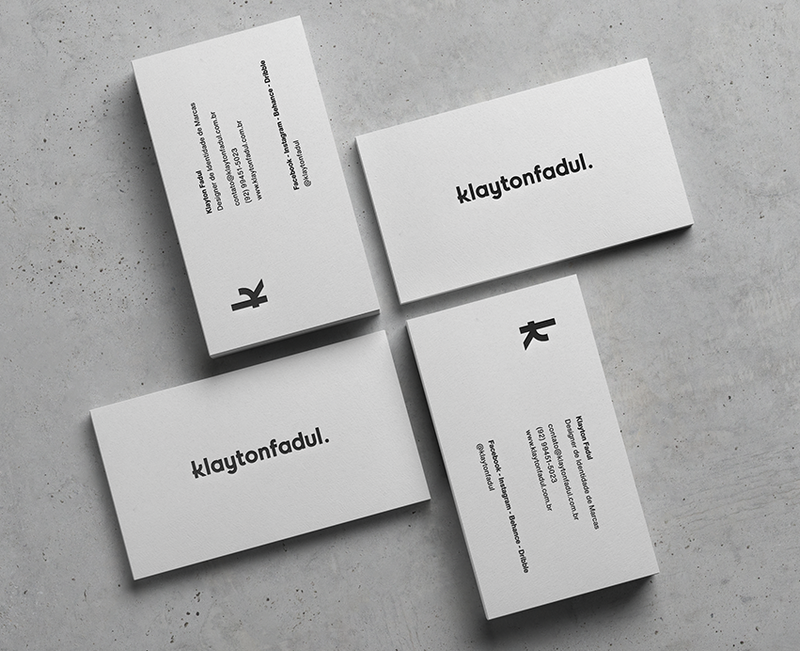 While the first example has a light theme with black text, the personal branding of Otavio Mendes is its exact opposite. It gets its beauty from the dark theme in which white and light grey are used for text and décor. Another thing to notice here is, of course, the image of an owl that instantly gives a sense of wisdom and intelligence. This business card creates a strong male impression in the viewer's mind without a doubt.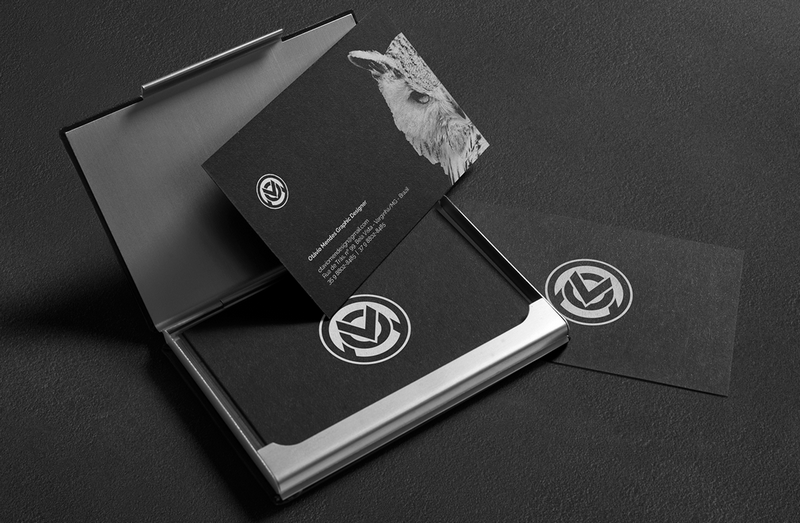 The business card of Yogas Andrian bets on a minimalistic approach to make an impact. The overall dark theme gives the design a sense of authority, sophistication, and of course, mystery. As you may have guessed, white is used to display the text and logotype. In such a deserted environment, these two elements naturally draw attention to the contact information that becomes the star of the show.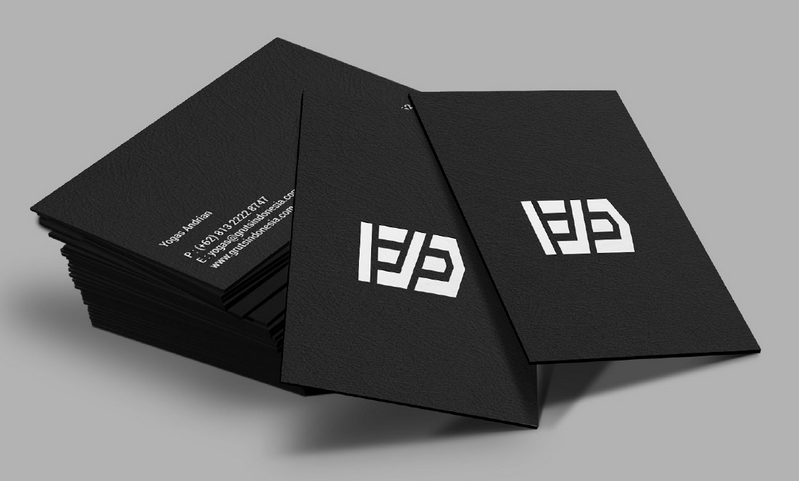 That's all on classic and modest approaches based on time-proven tricks and solutions. Now, let's move to business cards for men that have got off the beaten track, showcasing brand identities with a unique touch.
Business Cards for Men with a Zest
We are going to start this part of our collection with the personal identity of Pawan Singh. This is a representative example of a business card that uncovers the talented soul of the graphic designer. Here, the front side shows a hand-drawn self-portrait that was skillfully vectorized and enriched with tiny wireframing-inspired details. The back side uses the same style but instead of a sketch, it includes a crafty logotype and several icons that serve as visual cues. This business card looks pretty outstanding, proving the artist's skills and expertise.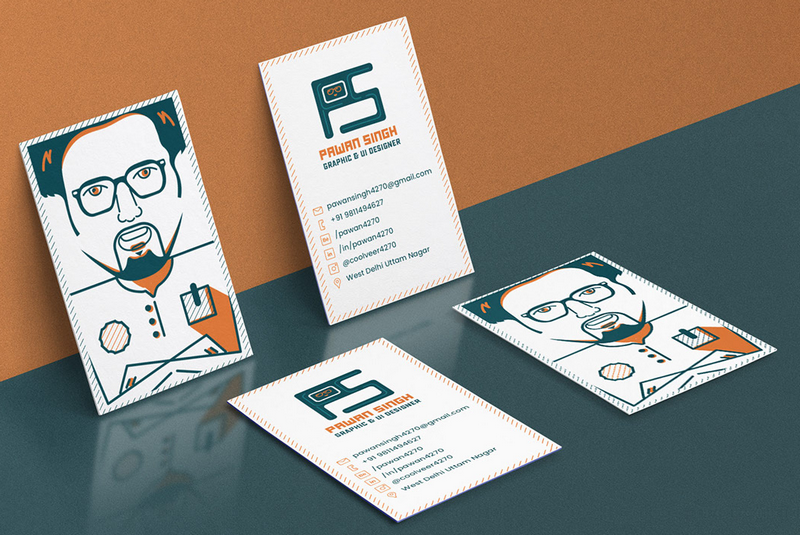 Unlike the previous example that feels warm due to the illustrative approach, the business card of Oleksandr Lykhohrai feels modest, "cold" but still professional. It oozes an industrial vibe that is quite difficult to resist. Once again, the artist has incorporated elements into a design that meet his area of expertise. Here, the front side features engineering sketches and wireframes that speak for themselves. This business card is a combo of simplicity and techno appeal.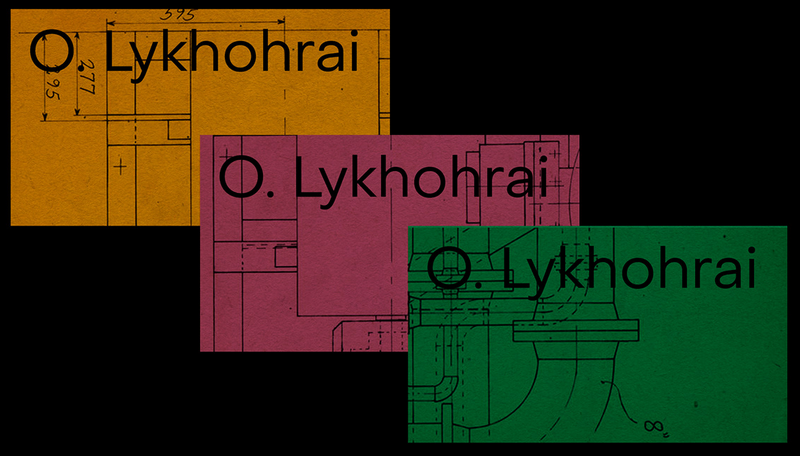 The business card of Edward Nyamenkum will surprise you with its bright personality. It has such a vibrant design that it commands attention from the first seconds. The front side makes use of a colorful canvas where smooth shapes of different colors set a positive mood for the onlookers. In such a way, the artist shows his playful attitude and love for fun and simplicity.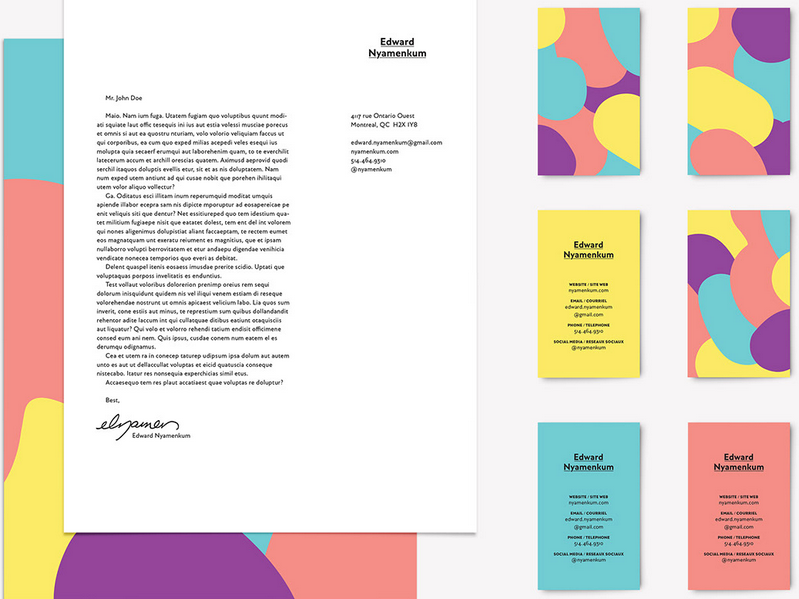 Much like the previous example, the personal brand identity of Mariusz Mitkow is based on a skillful utilization of splashes of bright colors. Thus, the front side boasts an energetic appeal that stands out from the crowd. As the artist states, it is a subtle blend of creativity that shows the inner genius of Mariusz. He created several options for the front side, with each having its unique and bold illustrated background. This business card feels modern, sophisticated, and even a bit daring, presenting the graphic designer in the best possible light.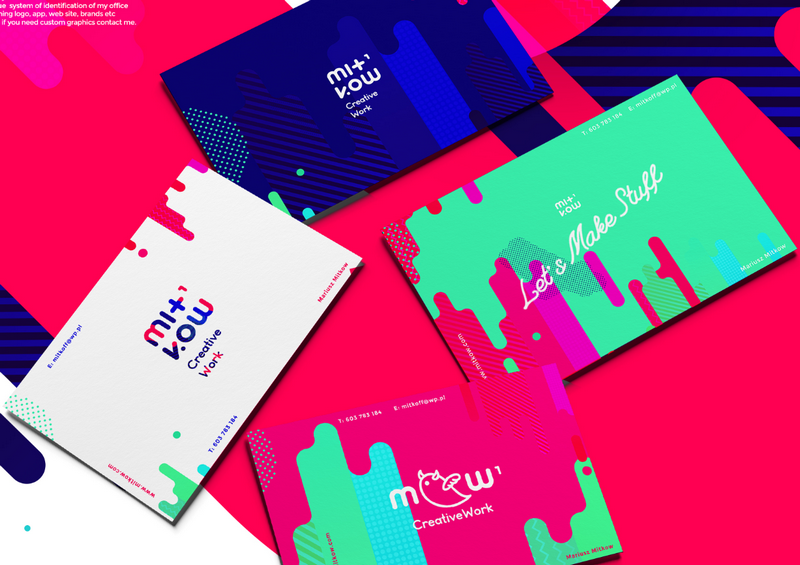 This business card created by Michael Knapek is marked by an outstanding background that skillfully combines blue and pink tones, resulting in an eye-catching marble-like surface. The central part is allocated for the logotype that represents the two first letters of the full name of an artist. The idea is simple, yet thanks to a couple of clever tricks, it conveys a powerful impression to the viewer.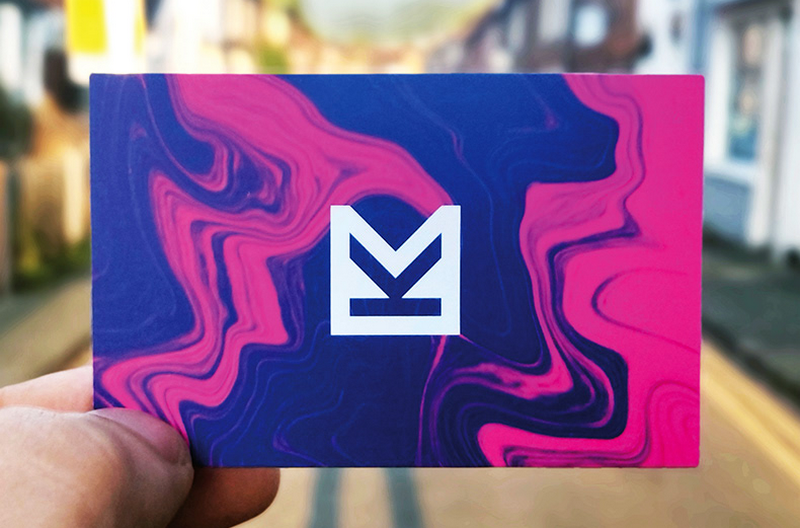 If you are not ready to ditch the classic approach but still want to add an original zest, you can follow the example of Andres Valderrama. He uses the classy black and white coloring but with the tiny twist of adding a third color for accents and décor. Thus, the artist's full name, logotype, and background got a small enhancement that made them real eye-catchers. This business card is simply awesome.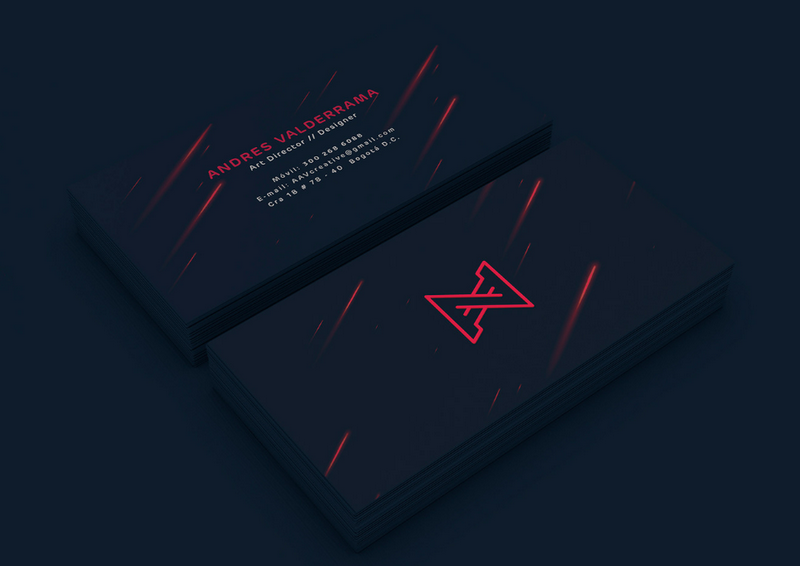 James Round successfully combines classic and illustrative approaches. His business card feels modest, clean, and tidy. It makes use of lots of white space that naturally emphasizes the logotype and content. The front side with the initials looks neat and sophisticated, while the back side includes a fancy logotype and elegant typography that gives an artistic flavor to the design.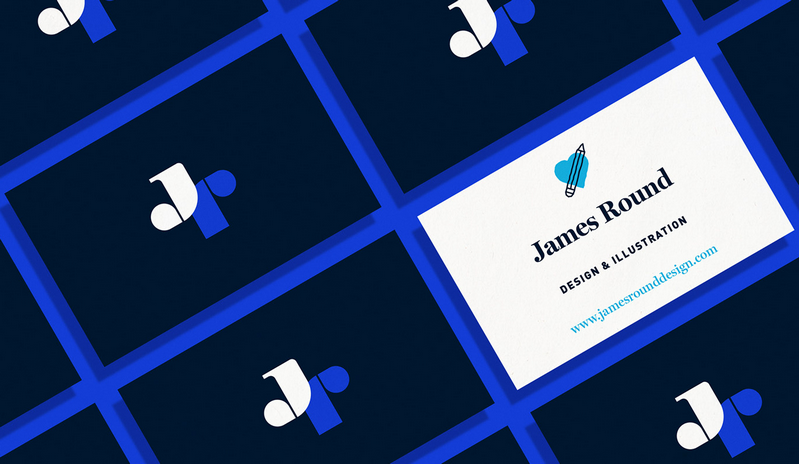 Conclusion
Today's world dictates new rules for designers and artists. Business cards for men used to be mostly modest without many decorative components. However, these days, artists are encouraged to let their imagination run wild. So, if somebody wants to use a rainbow coloring in brand identity, no one will cast dubious glances.
A free spirit is highly appreciated these days. That's why we can see bright color schemes, neon touches, excellent illustrations, and elegant typefaces,  in graphic design. These bold solutions help reveal the creator's inner genius and personality in all its glory. They allow creatives to stay true to themselves.
If you liked this article, check out our collection of powerful business cards for women, too.