When it comes to creating a retro atmosphere in design, the first thing that comes to mind is stuff from the vibrant, disco-obsessed 80s. Mario's era is in fashion these days. Glossy glass-like surfaces, bright colors, graphics taken from video games, and neon fonts are time-proven tools. Each can bring an adorable electro vibe into your project, and neon graphics is probably the most impressive option among them.
However, it's not quite easy to achieve a neon effect. Not only should you skillfully play with the glowing, blending, lighting, and coloring but you also need to carefully choose the shapes, since not every object fits with a neon design. For example, if you want to create a headline styled as a street sign from the '80s, you need to use thick line-style typography, as its letterforms naturally emulate gas-discharge tubes.
To give you some practical solutions, we have gathered a collection of free neon graphical material, divided into four categories:
typography
icons
text effects
mockups
Hopefully, they will help you create a zingy retro atmosphere with an urban touch in your own design.
Neon Fonts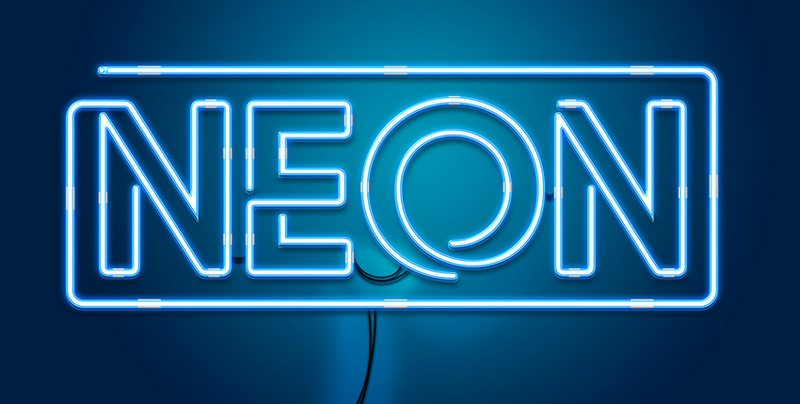 As a collaboration of two talented artists, this outstanding neon font certainly deserves your attention. It has a classic appearance with tube-inspired shapes and elegant letterforms. Used in tandem with a subtle glowing touch and bluish coloring, it feels like it exudes light on its own. It comes in two styles and includes all the essential characters such as the Latin alphabet and punctuation marks. Besides, the team also gives away the mockup to give you a hint about how to recreate the outstanding glowing effect you can see in the demo.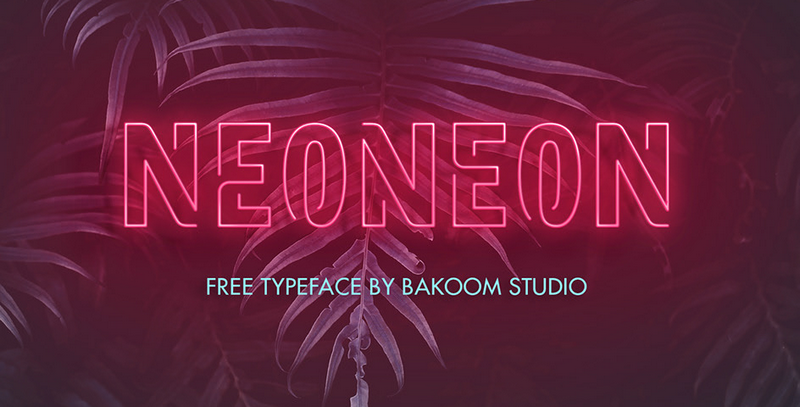 Neoneon is another marvelous neon font that looks lively and vibrant. This light typeface is built in a continuous line style that allows you to emulate neon signs without much effort. It is available for personal and commercial use with an attribution link, so you can also use it in advertisements and brochures.

Unlike the previous two examples, Klaxons is an ultra-thin neon font that feels extremely elegant and subtle. It also has a wire-inspired look that makes it an ideal solution for recreating the urban style of the 80s. The creator Mark White shared not only the uppercase Latin alphabet but also special characters of different foreign languages. There are digits and punctuation marks in the font pack, too.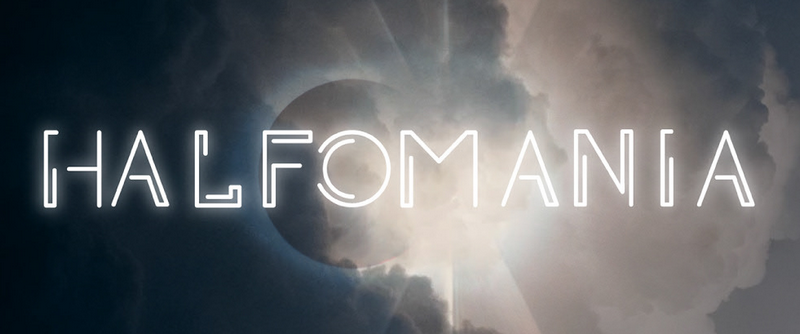 Halfomania is different from other neon fonts, as it has extraterrestrial letterforms similar to typefaces in sci-fi movies. It is a sans serif font enhanced with tiny twists that make it look futuristic. It includes uppercase and lowercase characters, numbers, and a range of special symbols.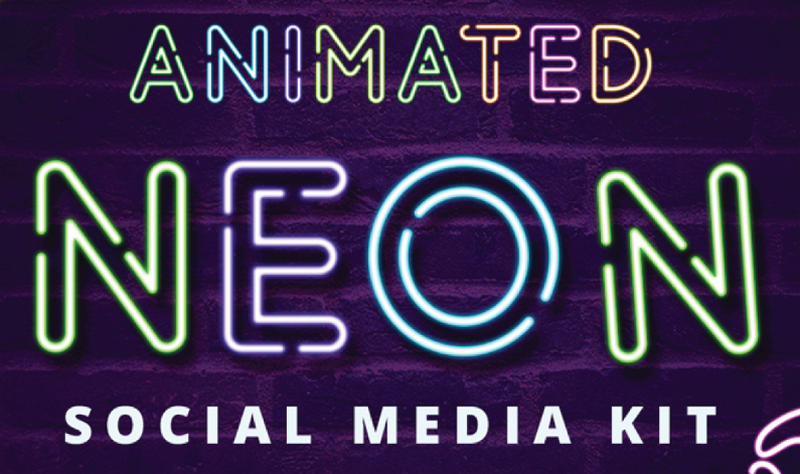 As part of a massive social media kit created by Brandspark, Neon One is a neon font that comes free of charge for those of you who want to set their foot in retro design. It includes the uppercase Latin alphabet, regular punctuation, and digits. The smooth letterforms that are occasionally broken feel highly realistic.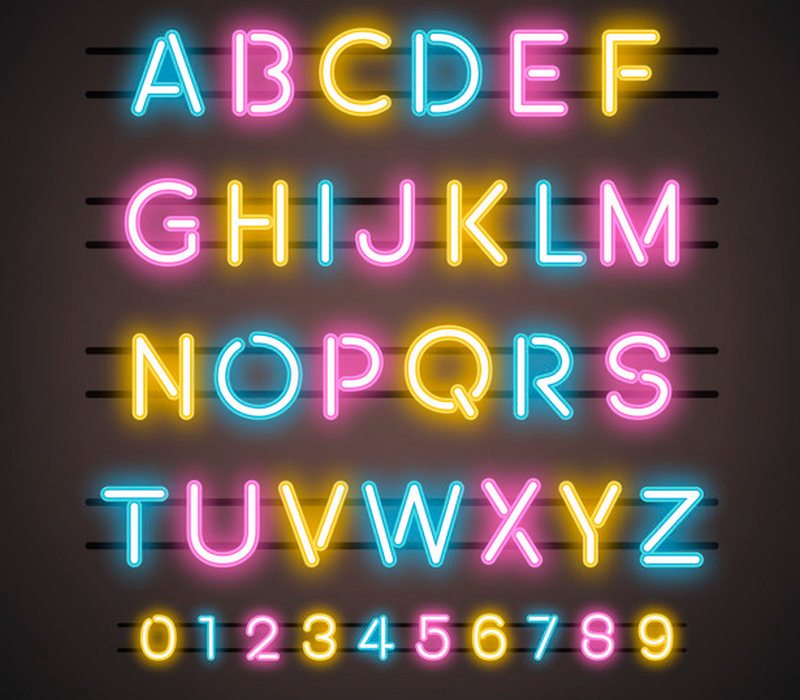 Neon Alphabet is a unique neon font; its key feature lies in its format. It comes as an EPS file instead of a traditional OTF. This means that it works with all popular vector graphics editing software such as Illustrator or Photoshop. The Neon Alphabet font consists of uppercase English letters and numbers.
Neon Icons Packs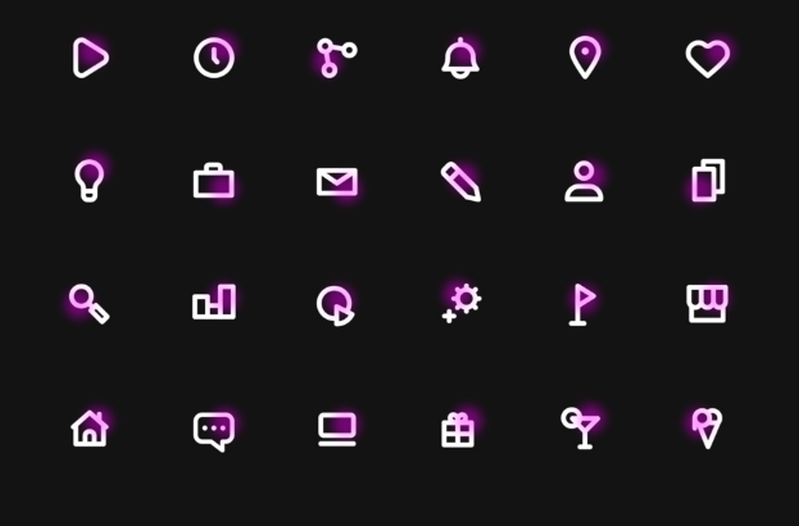 Making use of just two colors and a subtle blur touch, the artist managed to create a fantastic effect that naturally emulates the neon style. Neon Icons Set includes almost 25 items covering various fields. For example, you can find icons of a cocktail, clock, play button, and more. Each icon comes in two formats: traditional AI and flexible SVG.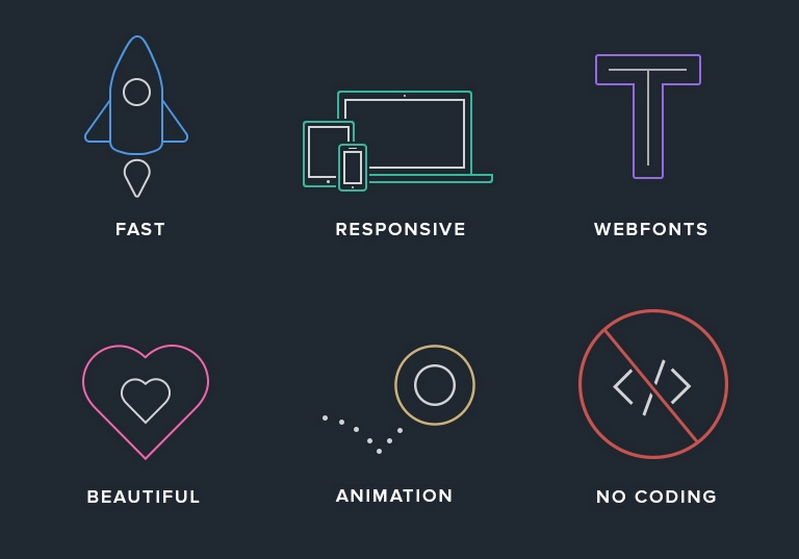 This assorted package of icons offers six simple yet adorable glyphs. Even though this is not a traditional neon effect with lots of light and drastic colors, yet it certainly has a neon charisma. Besides, it will perfectly blend into any flat and modest design being popular these days. Grab the PSD file and create your own icons based on this style without much hassle.
Neon Text Effects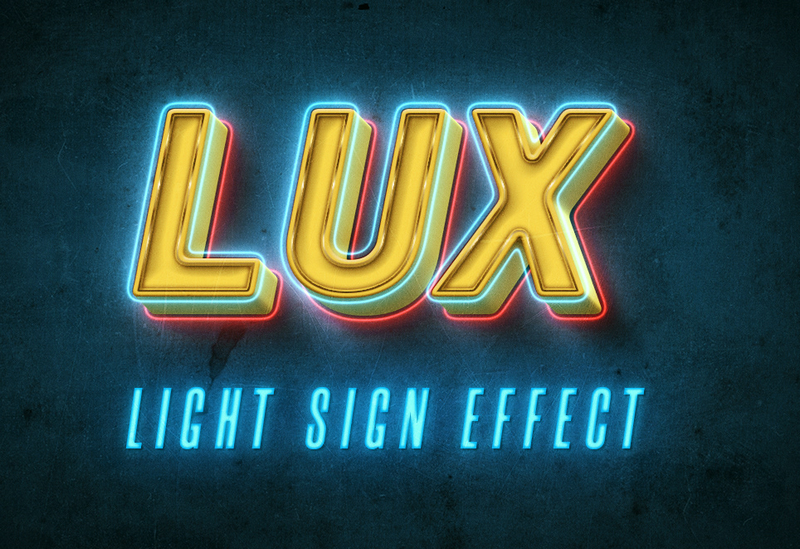 This awesome light sign effect is one of the most fantastic neon text effects you will find out in the wild. It is so detailed and polished that it feels incredibly life-like. The 3D shapes in tandem with blue and yellow glowing create a powerful impression. Use Photoshop to exploit all its possibilities.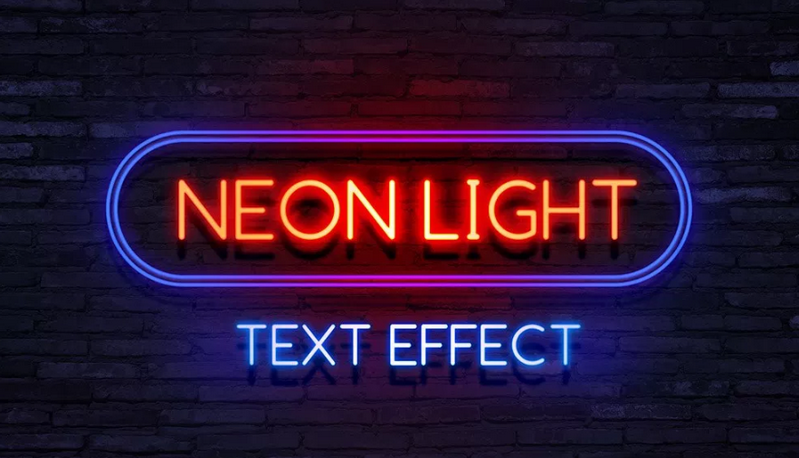 Even though this neon text effect by Graphicsfuel looks a bit less impressive than the previous one created by STATE7 STUDIO, it still produces a dramatic impact. You can use it to transform any graphics into an 80s-inspired décor. The glowing effect ranges from cold blue to hot orange so that you can create elements that fit with different themes.
Neon Mockups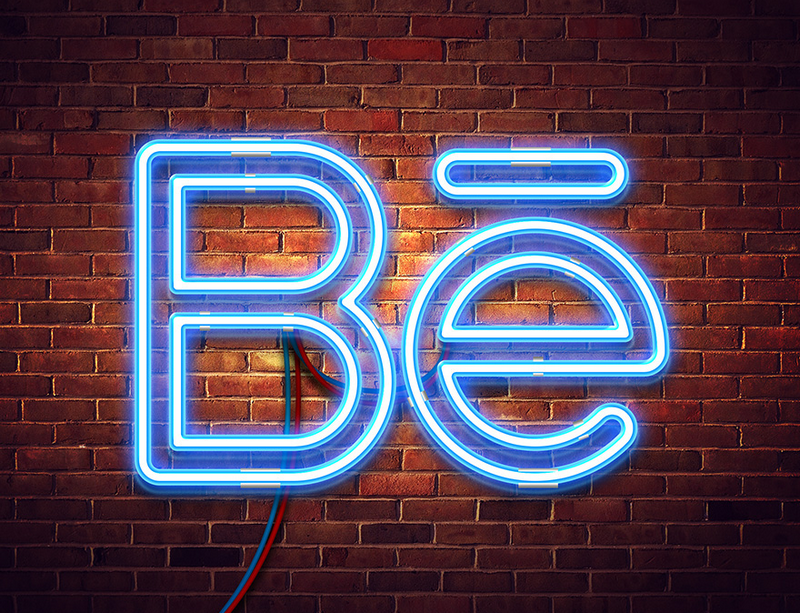 This neon mockup by Lil Bro will delight you with its authentic look. The street sign is just top-notch. It features an outstanding neon font that has such a skillfully reproduced glowing effect that you can feel its heat. Also, note the background — a brick wall perfectly that contributes to the scene. This mockup is universal. You can play with layers and smart objects to recreate various ornamental details.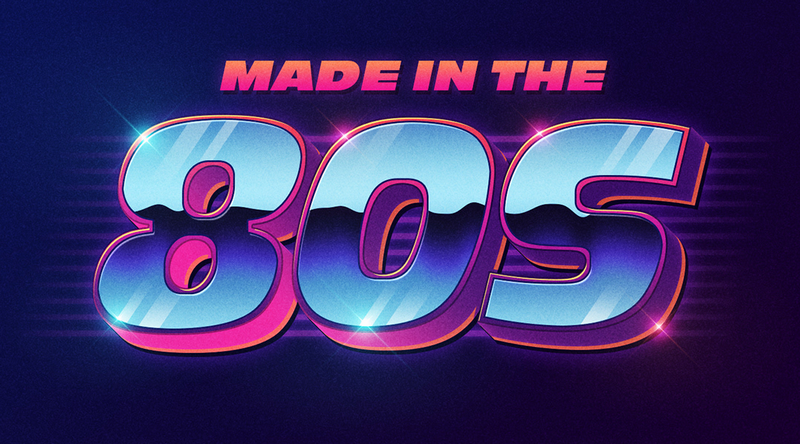 This 80s Style Text Mockup is another freebie created by the gifted artists from STATE7 STUDIO. Much like their previous work, this one was also made with the 80s in mind. However, it looks more conventional — reminding us of famous movies from the past. As usual, the mockup is available as a PSD file so that you can quickly edit it.
Conclusion
The era of disco vibe and the first sterling video games is incredibly popular these days. Everyone likes to indulge in nostalgia and stumble upon things that allow us to walk down memory lane. So, using some of the featured above assets may become a winning solution.
Our roundup has covered various paths of obtaining the charisma of the Electro 80s. All in all, neon fonts and text effects are great for transforming headlines into true masterpieces, neon icons are great for sprinkling the interface with tiny decorative details, and neon mockups are great for creating full-sized artworks. So, which one do you prefer the most?