These days it is quite difficult to imagine a modern website without any dynamic elements. Small, big, medium-sized they — will be there on many websites. Web user interfaces are no longer populated with solely static solutions. You can see various animations here, there, and pretty much everywhere. Everyone tries to stay away from the passive, stagnated interfaces, and opt for more engaging interactive ones.
Whether it is a whimsical personal portfolio or a serious corporate website, chances are you will stumble upon some interesting dynamic details. Among all the bewildering variety, scroll-triggered animations are one of the most popular ones. 
What Are Scroll-Triggered Animations?
Scroll-triggered animations have been with us for years. Like any other strong trend, it has seen its ups and downs; and today is the day when it is back on the horse.
The approach is increasingly popular since it allows website owners to turn a static interface into a dynamic one, without sacrificing space or spending lots of money. It is compact and relatively lightweight. It is just a part of a natural reading flow that enriches the user experience and makes it pleasant.
What's more, scroll-triggered animations are great tools when you need to set unobtrusive focal points. They can also lead your audience from one checkpoint to another. The technique has lots of perks and benefits and is already time-tested.
Let's consider some outstanding examples of modern websites where scroll-triggered animations stand behind the beauty and interactivity of the user experience.
Examples of Scroll-Triggered Animations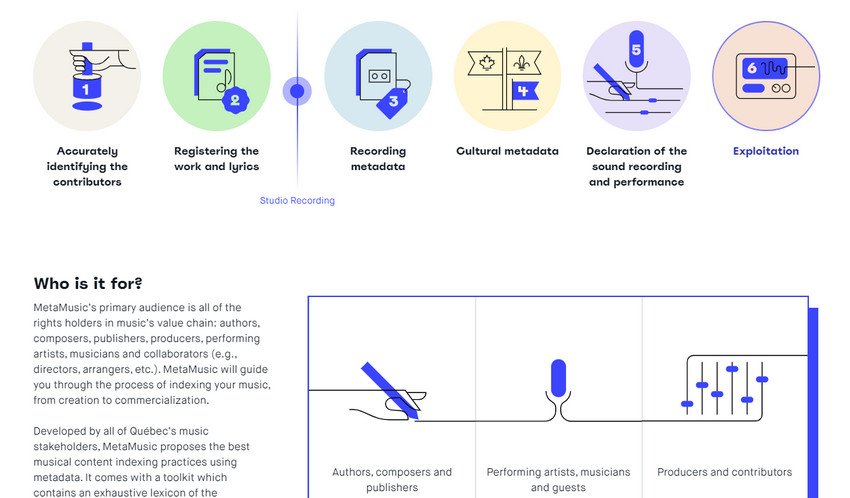 The first website in our collection is Meta Music. It is a representative example of scroll-triggered animations in action. Here, you can see how the solution skillfully combines line style with masking, bringing about an outstanding result. Scrolling activates various elements — sometimes it is icons, sometimes it is illustrations.
On Meta Music's website, users enjoy a consistent experience filled with non-static details and eye-pleasing short animations that start to play as soon as they hit the reader's radar.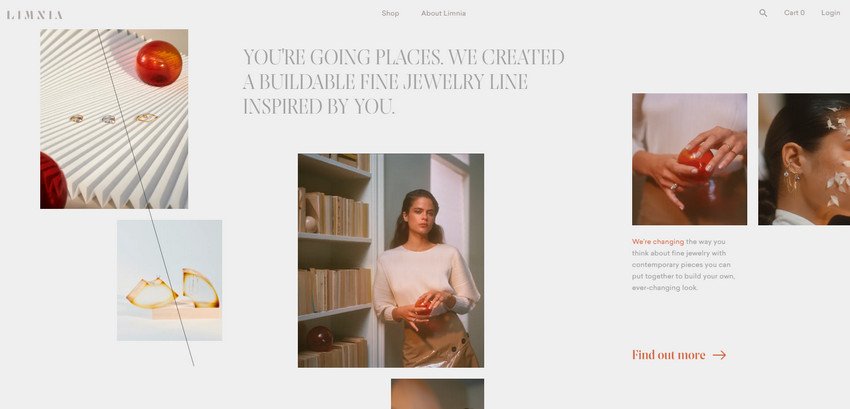 Even though Limnia can't boast of outstanding scroll-triggered animations, it is a perfect example of a regular promo website that has got fresh breath thanks to this trend.
Here, you can see simple effects triggered by scrolling. To be more precise, when the section gets into the view, effects are activated. They are short beautiful transitions for images and content blocks. However, it is enough to turn the interface into a piece that looks contemporary, and at the same time, meets the branding of the company.
In addition, Limnia proves us that modern scroll-triggered animations are not only about old-school big animations. Microinteractions and small, short effects rule the roost these days. Therefore, the trend is also about tiny animations that can be considered transition effects as well.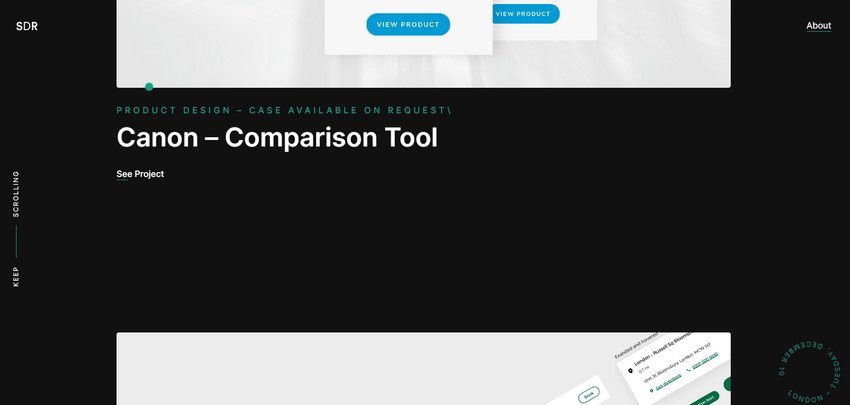 In the case of the personal portfolio of Stefano De Rosa, we can see scroll-triggered transition effects rather than animations in the traditional sense. However, in no way does it diminish its beauty. It is just another version of the trend that was reimagined to meet today's realm.
These effects impact various elements of the interface, starting with the headline and ending with text. They create an engaging shifting between the sections, turning the user experience into a mere pleasure.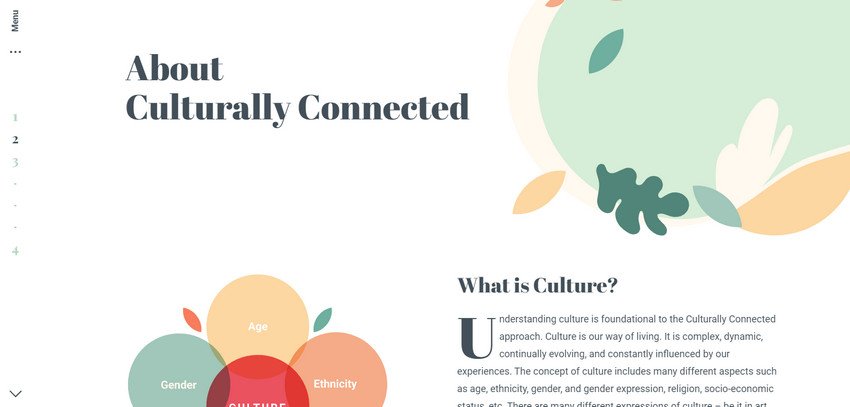 Culturally Connected is a typical, partially illustrated website that is enriched with scroll-triggered solutions. The latter helps to reveal the entire beauty hidden inside the project since illustrations and animations are just destined to work together. These two design elements make quite a powerful couple.
Here, almost every section has its floral piece with an interactive component triggered on scroll. The motion also creates a feeling of a live, breathing interface. Note that even though there are many dynamic details, they neither overpower nor intimidate but perfectly work together to create a harmonious experience.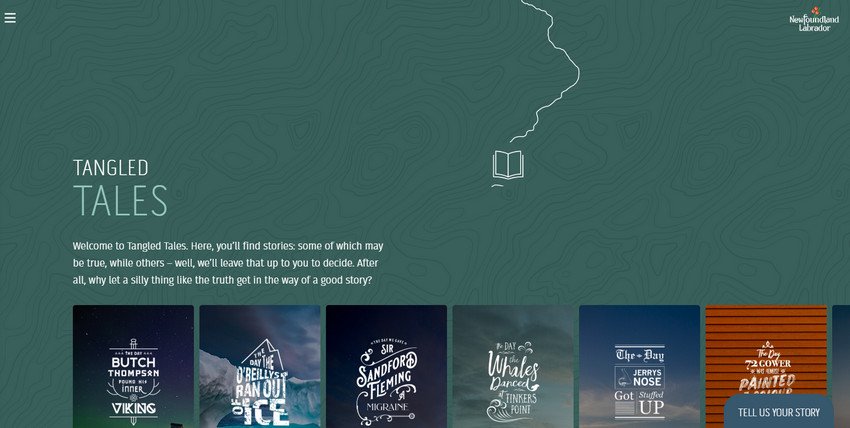 As we have mentioned earlier, scroll-triggered animations can be used to lead users from one point to another, allowing owners to control the reading flow. Tall, True & Tangled is a good case in point.
The team has created the entire visual path, from top to bottom. You can see here a small track in the form of a simple line that grabs the attention from the get-go and leads the eye from top to bottom. It perfectly blends into the entire design, completes the theme, and doesn't irritate the users. It just works.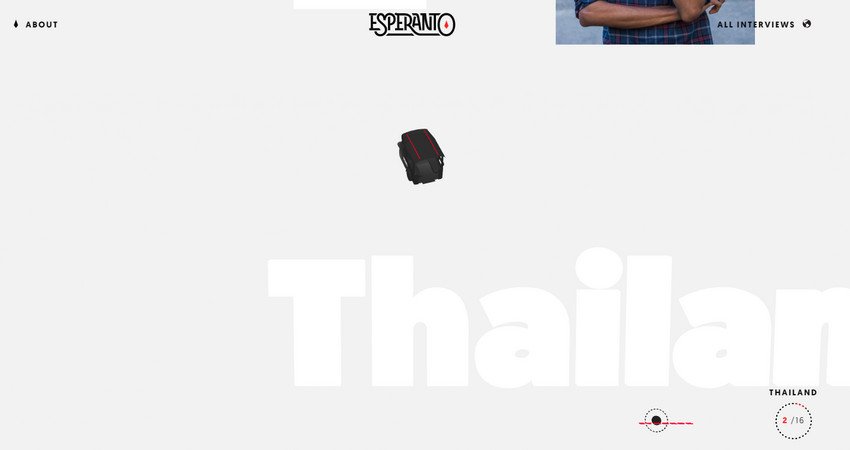 Much like in the previous example, the team behind Esperanto also utilizes the trend of scroll-triggered animations to manipulate the reading flow. Here, you can see a car (and a plane in several sections) that accompanies the reader throughout the exploration of the homepage. It moves, rotates, and even flips. It creates a path naturally drawing the attention and setting some anchors.
Each section is enhanced with dynamic effects also triggered by vertical scroll.  Overall, the interface looks fresh, modern, and exciting.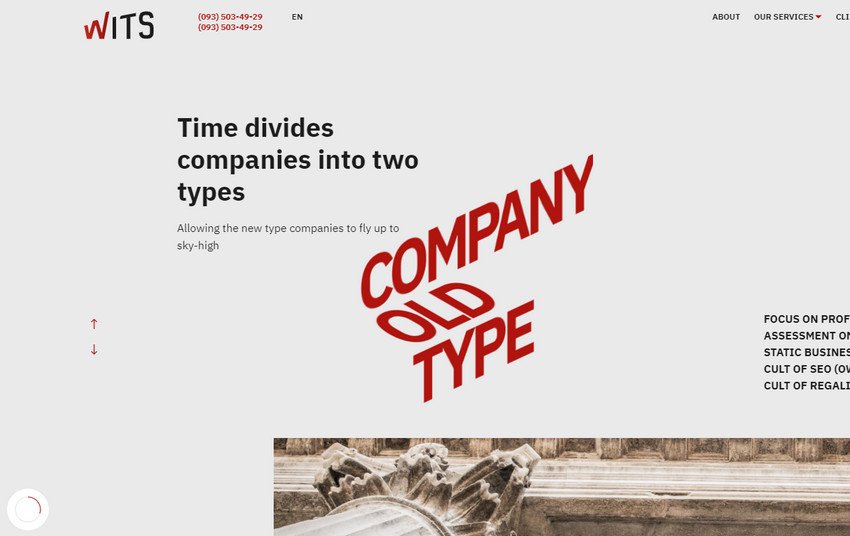 The team behind Wits managed to populate the homepage with numerous scroll-triggered animations and still keep the balance between the entertaining and informative parts hitting the harmony.
Here, each section is a screen that has its theme and its supporting animation. In some cases, they are short; in others, they are long. Some of them manipulate the standard details of the interface such as typography or images, whereas others deal with some unusual concepts.
Wits is an example that shows us how the overpopulation of scroll-triggered animations can do good rather than harming the user experience.
Conclusion
Scroll-triggered animation is an on-again, off-again trend. Even though it is not something new, big, or extraordinary, when it comes back, it easily collaborates with the present-day mainstreams as well as adds its flavor to the interfaces.
It draws the attention, gives the interface a cutting-edge feel, and transforms the user experience into an enjoyable pastime. In some cases, it is silent and almost unobtrusive, while in others, it sounds as loud as thunder. It is incredibly versatile. Therefore, every type of website may open its hidden possibilities and benefit from the trend.