What are the main graphical elements of a modern presentation? If you think it is beautiful fonts or stocks taken from the big online image retailers, then you are a living dinosaur, as times have drastically changed since you were young. A modern app showcase is all about skillfully manipulated composition, with device mockups taking the center stage.
Renderings of cellphones, tablets, and notebooks rule the roost these days. While several years ago, it was rare to use a device mockup to present an application to the audience, today it is a must-have. Therefore, if you are up to a killing presentation, you should undoubtedly embrace this approach and unlock its potential. To help you in this matter, we have compiled a collection of free device mockups that will be ideal options for your projects.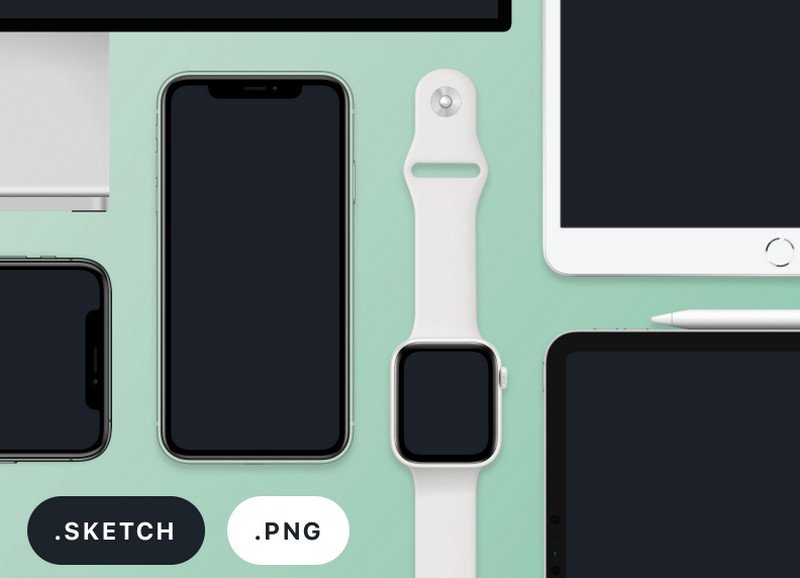 The first item in our collection is Facebook Design's device mockups. Those who follow the mockup industry for a while are perfectly aware of this talented team from Facebook. They regularly share high-quality graphical material with the online audience, giving away everything free of charge. Here, you can find mockups for all the popular devices, such as:
products featured in the Apple Store, starting with the smallest gadget, aka iWatch, and ending with the biggest one, aka Apple iMac and Thunderbolt
Dell Ultrasharp
Google Nexus
Google Pixel
HTC
Huawei
Microsoft Lumia
Motorola
Nokia
and more
All the items are available in several formats and excellent resolution. If you are in doubt about where to find the free stock, give this online collection a go.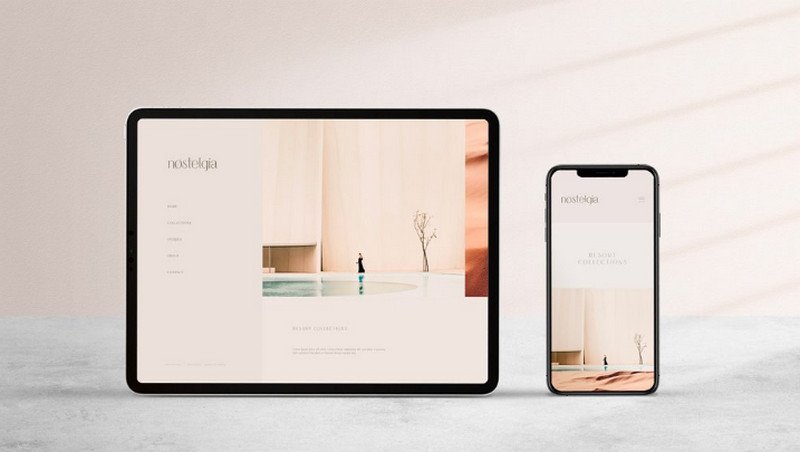 While the previous resource focuses mainly on classic vector graphics, the pack created by Smashzine is all about highly realistic presentations. Their freebie includes a life-like scene with two popular Apple devices (iPhone and iPad Pro) that are standing and proudly facing the crowd. Thanks to the smart layers, you can easily add your own screenshots. Grab this PSD file in a startling resolution of 2362 x 1653 px at 300 dpi and come up with your composition.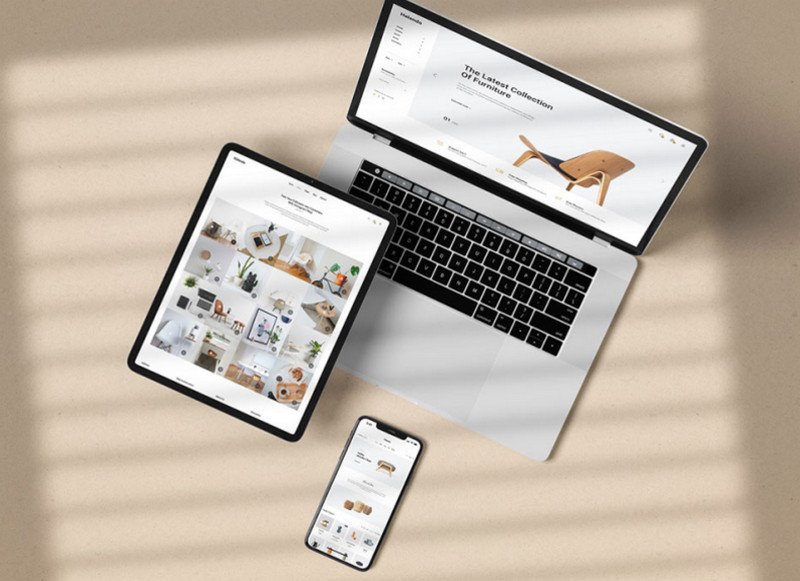 As the title states, in this freebie by Grapbox, you are going to find several gadgets from different manufacturers. This strange combination is a way to go when you want to show your audience the universality of the application. The scene is available in PSD format that you can easily edit via Photoshop.
What's more, Grapbox is specializing in freebie hunting; therefore, it is a place to fill your toolset with not only free device mockups but also some other renderings such as brochures, paper boxes, and more.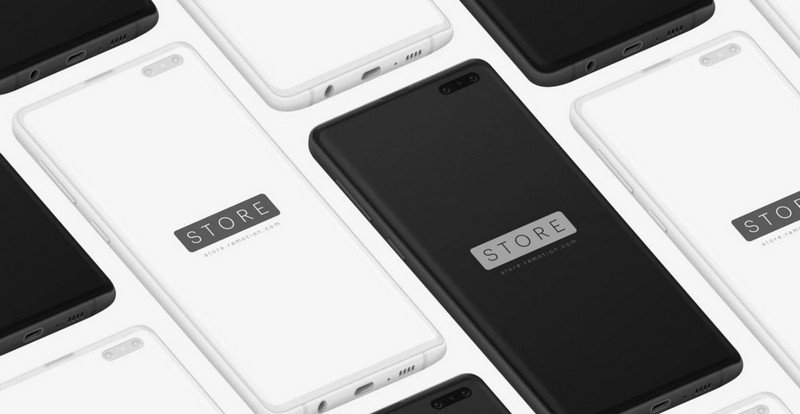 This Samsung Galaxy S10 mockup was created by a talented team behind Ramotion who are also famous for their high-quality products in this area. Unlike Smashzine, here you will find device mockups made in a beautiful clay style that is incredibly popular these days. These outstanding mockups help to build trust as well as give the design a touch of sophistication. Therefore, grab the demo version and play with it to find the best angle to display your application to potential customers.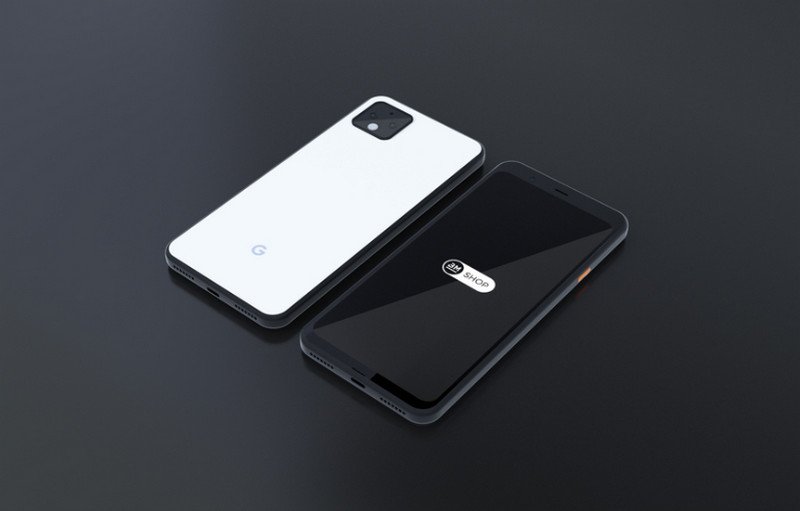 BM Shop has crafted this elegant device mockup of a Google Pixel 4 XL. It is available in a massive 4K resolution and PSD format. As the smartphone is featured from both sides, it is quite a valuable asset. For instance, you can mix and match these two objects together to create various artworks. You can use it not just to exhibit your application, but also to promote other products such as cases for mobile phones.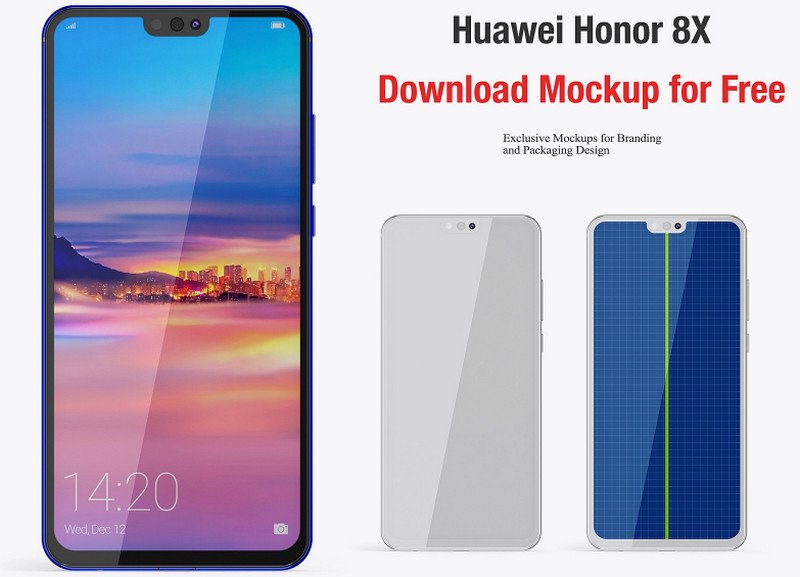 Although Apple gadgets are still number one when it comes to device mockups, other cellphones can be considered as a valid alternative. For instance, Huawei slowly but surely is becoming a massive part of everyday life.
Oleksandr Hlubokyi has created this exceptional mockup of a Huawei Honor 8X for those who want to reach a broad audience and appeal to customers with different budgets. It comes with smart objects and a fully layered file so that you can quickly make adjustments.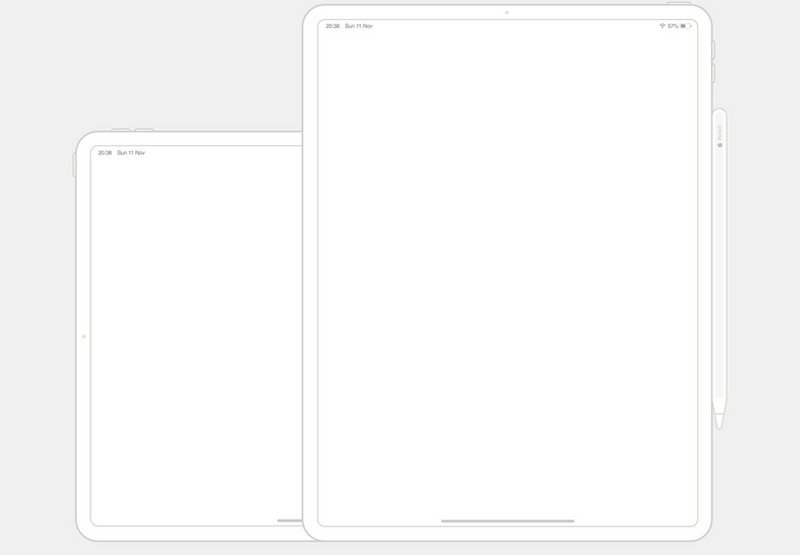 Well, not all presentations require highly realistic device mockups. Sometimes you can easily benefit from the beautiful and subtle wireframe style that makes everything feel sophisticated. Consider this freebie by Fedza Miralem that features a clean and neat version of an iPad Pro displayed in both landscape and portrait modes.
The gadget looks divine, just like your app screenshots will do inside the mockup. It is a perfect choice if you need to create a contrast or share some intermediate stages of your workflow with your team.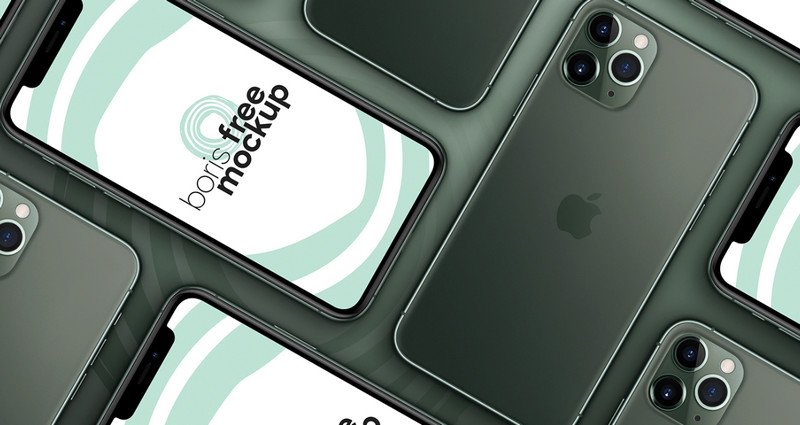 Our collection will not be complete without a device mockup of iPhone 11 Pro Max. It is the talk of the town since September 2019, and its triple cameras still cause mixed feelings. The team behind Boris Design shares with the audience an outstanding iPhone 11 Pro Max rendering that looks incredibly realistic and empowering. This flatlay comes in PSD format, 6000 x 3375 px size, and 300 PPI resolution.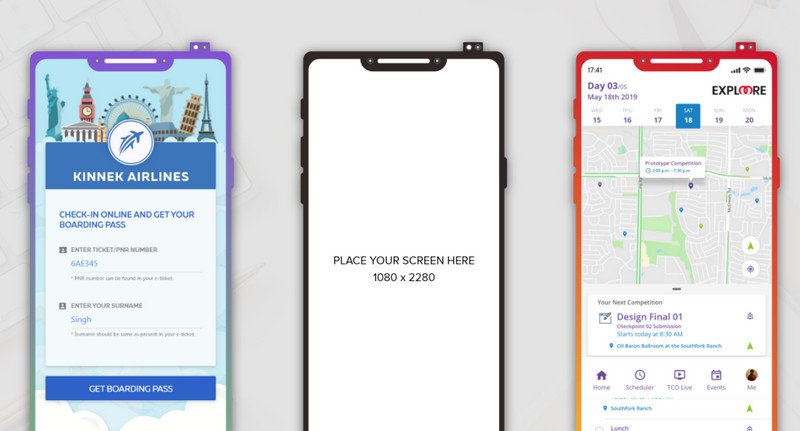 While we have focused on popular device mockups, there is always a chance that you will want to abstract from the manufactures and make your application the star of the show. To do this, you can use some nameless device mockups that will serve as a frame for your masterpiece.
For instance, consider these generic mobile device mockups by Ankit Passi. This freebie provides you with three lookalike gadgets facing the audience, in three different colors. If you want to stay neutral, this pack is certainly a way to go.
Conclusion
Device mockups are increasingly vital graphic resources. Besides app showcases, you can also use them on landing pages, email newsletters, and even regular brochures and flyers. Whether you go for the trendy clay style or prefer everything skeuomorphic, having some good stuff at your fingertips is a bare essential for any web designer.