An email campaign is a time-proven way to engage your audience, remind them about your brand, keep them updated, sell your products and services, and establish close relationships with your users. It is a powerful tool that, when used right, benefits your company and reinforces its online presence. Yet, email campaigns won't reach their full potential without the help of powerful email testing tools.
Why You Need an Email Testing Tool
The success of your email campaign depends on multiple things. There are many parameters to monitor but first and foremost, you need to ensure that your email newsletter works as it's intended. Newsletters are the core of every email marketing strategy; they are one of your most important communication channels with your audience.
Before starting to examine metrics such as bounce rates, click-through rates, or ROI, make sure that your HTML newsletter actually delivers the content. You need to check several things such as if:
the content is displayed correctly,
all the visuals have alt tags,
the markup looks consistent in all popular email readers and devices,
and many others.
The best way to achieve all these objectives is to put an email testing tool into use. It will check the copy of your newsletter, show all the errors and issues, and provide you with crucial insights about how to make your newsletter better.
The Best Email Testing Tools
Email testing tools show you how your HTML newsletters look like in different email clients. In this way, you can make the necessary changes and improvements before sending the emails to your users, and avoid catastrophic outcomes.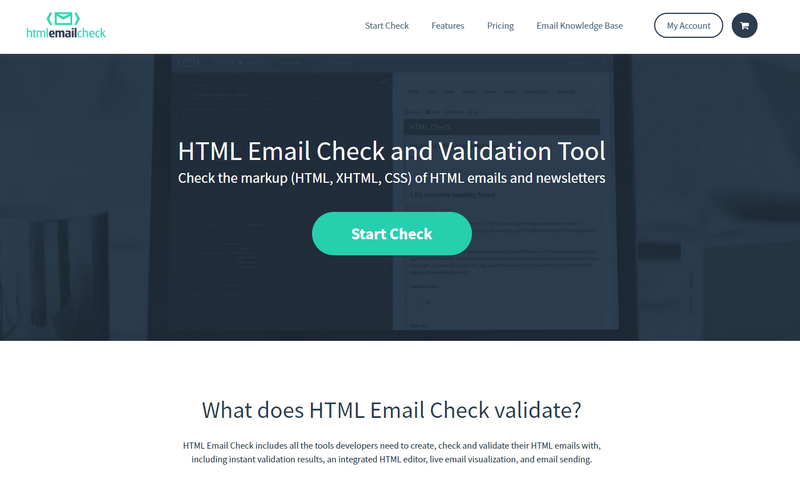 The very first tool in our collection of the best email testing tools is called HTML Email Check. Unlike all the other tools featured in this list, it's not primarily an email testing tool but an email markup validation tool. HTML Email Check validates your HTML and CSS markup, images, links, fonts, and other assets. Although checking the source code is more of a developer thing, it's still vital for the success of your campaign.
For example, HTML Email Check points out all the missing alt tags in your code. And, this is a huge thing, since alt tags get your back when your user's email client doesn't support images. The alt tag helps your subscribers still get the message hidden inside your images and make your newsletter accessible to screen reader users, too.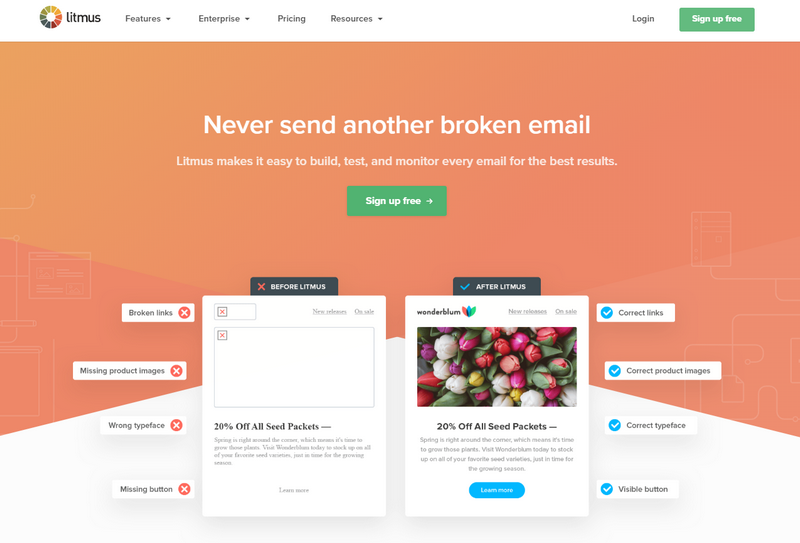 Litmus is one of the best email testing tools, famous for its professional solutions, helpful tools, and comfortable environment for non-tech-savvy users. It provides you with a platform where you can build, edit, and test email newsletters in more than 90 email clients. In addition, it comes with numerous checklists, built-in email analytics, spam testing, and other features.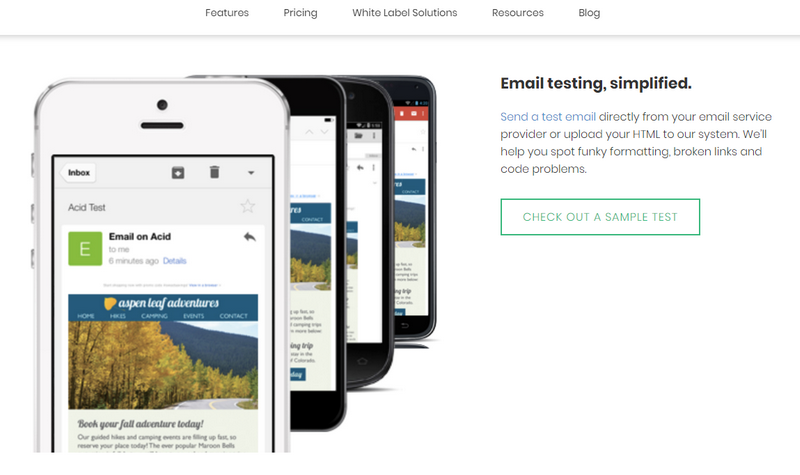 Email on Acid is probably less powerful than the previously mentioned Litmus, yet it is a perfect solution for small-scale campaigns and companies with a shoestring budget. You can easily preview your newsletters on desktop, tablets, and mobile phones, as well as in different email clients.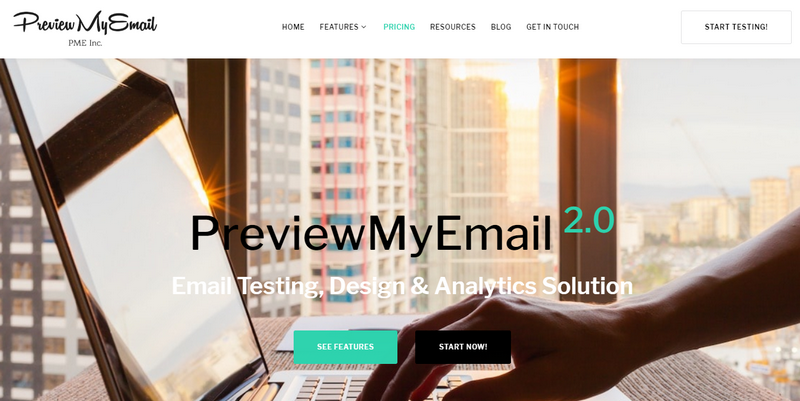 The name of Preview My Email speaks for itself. It lets you preview your HTML newsletters in various browsers and email clients. Preview My Email provides you with real screenshots that show how your content looks like in different environments. Moreover, you can choose the device type and version to better target your tests.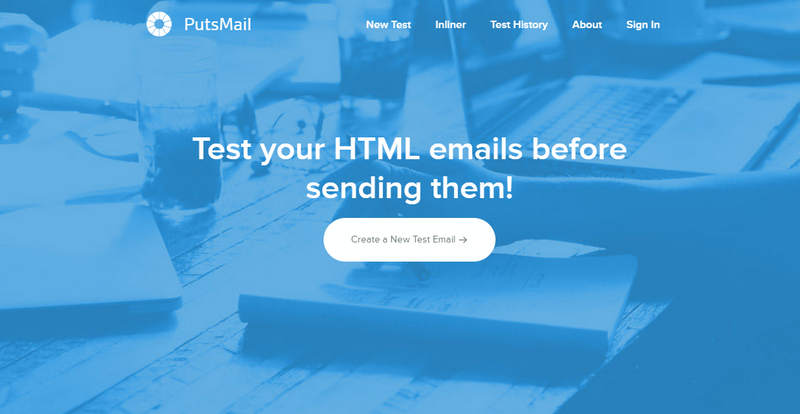 The team behind PutsMail offers an excellent solution for you if you want to avoid failures and unfortunate mistakes that might result in declining click-through rates. Their platform has a handy environment where you can thoroughly test your HTML newsletters.
Add up to 10 email addresses, subject lines, and newsletter bodies, and wait for the results. You can also test how your newsletter looks like in plain text format and when it's displayed on Apple Watch. Being a part of the Litmus family, it's a professional tool that does its job perfectly well.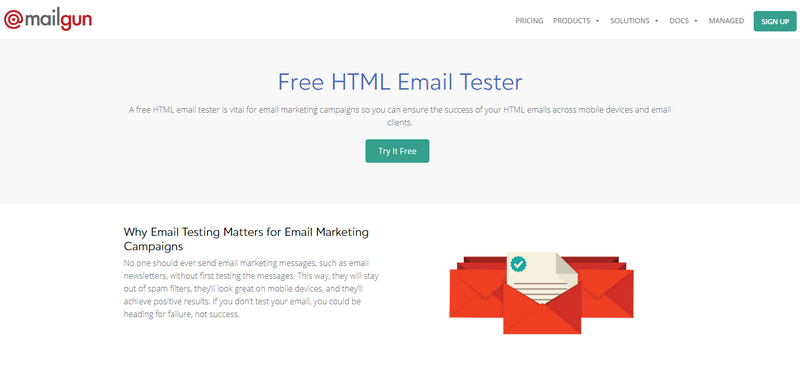 MailGun focuses on two essential email tests. Firstly, it allows you to test your newsletter in a huge number of email clients, not just the most popular ones. In such a way, you can make sure that everyone will get a working copy of your email, whether they use Thunderbird or an in-house email app. Secondly, it also checks the subject line of your newsletter, which is a key factor when it comes to open rates.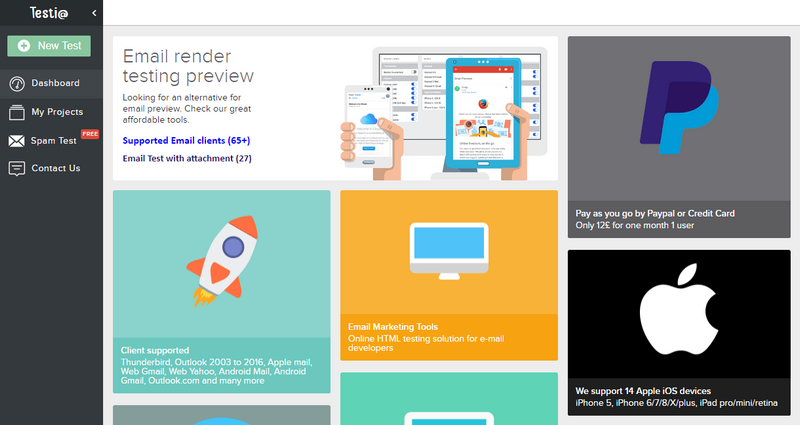 Supporting more than 65 email clients from popular tools such as Gmail to less popular ones such as Outlook 2010, the TestiAt email testing tool will undoubtedly impress you with its potential.  It renders your newsletter and shows it in all its glory. It also provides you with a spam testing tool to help you avoid spam filters and get right into your subscribers' mailboxes.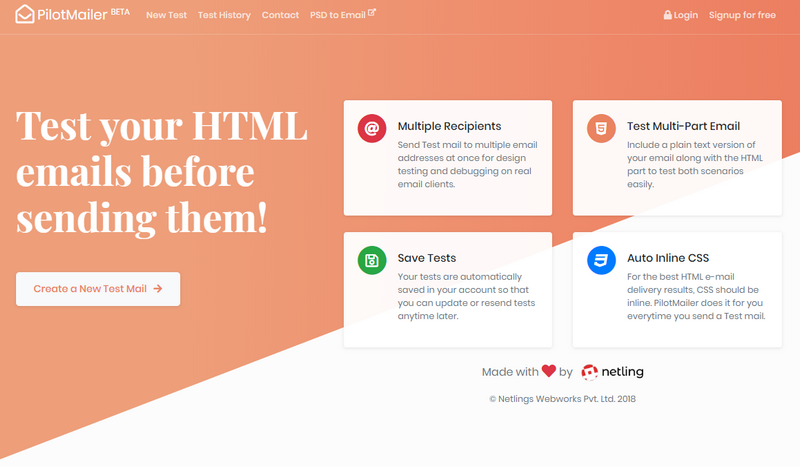 PilotMailer is an excellent platform for email marketers. Besides showing errors and issues, it also fixes them partially. If you check your newsletters with PilotMailer, they will meet the general requirements of all popular email readers. Better still, you can test the plain text version, too, to ensure that both versions work well for all of your subscribers.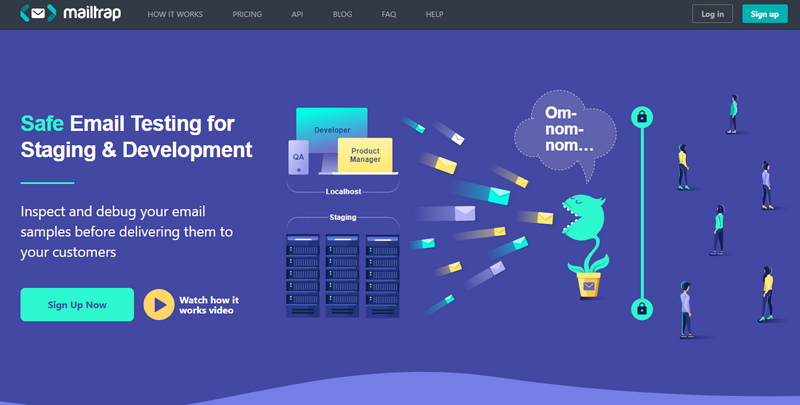 MailTrap is a fake SMTP server. It allows you to debug, inspect, and test your email newsletters thoroughly. Besides running regular checks to make your newsletter look good in various email clients, MailTrap also comes with some unique features, for instance, it analyzes if your emails pass spam filters and blacklists.
Conclusion
We are living in an era where people use various devices and email clients to read their online correspondence. There are popular options, but unfortunately, you cannot single out just one option. So, like it or not, you have to deal with a vast range. The sooner you start to handle this situation, the more chances you have to reach your target audience and increase your click-through rates.
The way out of this situation is to seek the help of professional tools that have been created to bridge the gap between email marketing and technology. Email testing tools give you a chancei to avoid mistakes in the early stages of your email campaigns. Use them to build email newsletters that don't only look good across various clients, but also protect your content from spam filters, blacklists, and other issues.
If you want to learn more about email marketing tools, have a look at our collection of the best MailChimp alternatives, too.